Friends, the time is upon us. Noisey Weekend—our concert series produced with our partners at Bowery Presents—is here. And boy oh boy, it's going to be a good time. First off, if you haven't got your tickets (what are you doing with your life???), you can go ahead and do that here. But beyond that, we've got all the information you need to know about what is happening this weekend. There's a lot of stuff!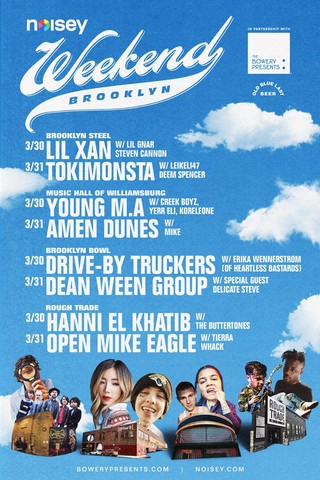 To kick off the weekend, come join us for a happy hour at Freehold in Williamsburg (45 S 3rd St., Brooklyn) from 6 PM to 8 PM, which will feature some wonderful drink specials from our pals at Old Blue Last—plus some giveaways and other goodies. After each night's shows, Old Blue Last will be providing beer specials all night at various bars (there's a map below). But that's not all! To close out the weekend, we'll be throwing an after party on Sunday evening in partnership with OBL at Home Sweet Home (131 Chystie St.), featuring a performance by EVA and a DJ set by AIDEN T, starting at 9:30 PM.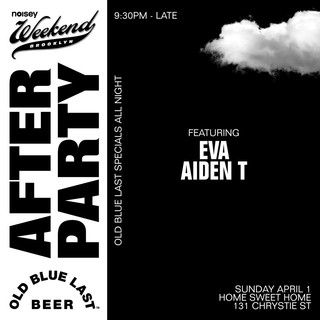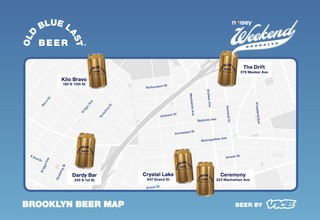 Can't wait to hang out with y'all.
Love,
Noisey