On Wednesday, Kristen Bell inspired the hopes of fans devoted to the early 2000s cult drama Veronica Mars when she adamantly said the show will return. "I mean, if I have to do it as Murder She Wrote at 80, we're going to do it," Bell said when she called into her co-star Ryan Hansen's Facebook Live stream with IndieWire. "It's going to happen."
The CW show starred Bell as the titular character who, in the pilot episode, was drugged and raped at a party by one of her classmates. The series follows Veronica over three seasons as she becomes a private investigator and tries to uncover the identity of her rapist and bring him to justice—which she does in the series finale.
Read more: Kesha's Biggest Fans Celebrate Her Triumphant New Single
Seven years after the show wrapped, the Kickstarter-funded Veronica Mars movie premiered in theaters, but on Wednesday, Bell said she and the show's creator Rob Thomas frequently discuss reviving the story, which would likely be in the form of a miniseries. Broadly spoke with fans of the show, affectionally called "marshmallows," about the current political climate for survivors of sexual assault and abuse, and why Veronica Mars is the hero we need today.
Jason Yocum, 32, of Casper, Wyoming, is a member of the Neptune Rising fan community, which is dedicated to continuing the show's storylines.
"One awesome thing about Veronica the first time around, it was on during the Bush era and I think there was some good angst that it really captured and reflected. Now in this administration, I think that people need characters like Veronica, and writing that is smart and based out of love, and very strong characters that you can look up to and connect with."
---
A fan of Buffy the Vampire Slayer (and co-host of the Buffy podcast Slayerfest 98), Ian Carlos Crawford, 34, from Philadelphia fell down the Veronica Mars rabbit hole after reading an interview with Buffy creator Joss Whedon where he credited Mars as his favorite show. The associate site editor of Geeks Out then bought seasons one and two on DVD and never looked back.

"I actually once wrote an article about how the 2016 election would've played out in a few of my favorite shows. This election would be the type of case Veronica would've taken on—and she would've uncovered everything on Trump and Russia and his sexual assault and he still would've won. It would've been a season-long arc that ended with her watching Trump still win, even though she'd uncovered everything. I think within the world Veronica lives in, good doesn't always prevail and that's the reality we're living in. We've always been in that reality but now it's slapping us in the face every day in the form of news alerts. How many episodes was Veronica looked down on for being 'just a girl'—and that's exactly the kind of language that's going on with the idiots in the White House. Veronica would most definitely judge anyone who voted for Trump, even if she did sometimes take their cases.
Veronica is inspiring in general, but especially as a survivor. She knew she'd been raped, then was told otherwise, then believed she wasn't, and then finally found out she was raped and it was by a friend—a friend who then also tried to murder her father by planting a bomb on a plane. I'd love to see Veronica help other survivors. For me, one of the most beautiful moments in the series is when Parker Lee (Julie Gonzalo), who was one of the first rape victims of the campus serial rapist in season three, is the one who saves Veronica from the rapist. It's my favorite episode of the series and just feels like a beautiful full circle. Veronica couldn't save Parker, but Parker saved Veronica. This is the kind of shit that's still relevant in 2017 with the goblin we have in the White House and Harvey Weinstein finally being taken down for the abuser that he is. Men are trash but men in power are especially evil. And those would be just the kind of men Veronica would want to take down. She's not only a survivor but she's also a damn good detective."
---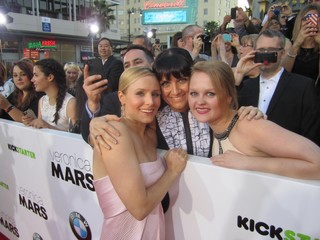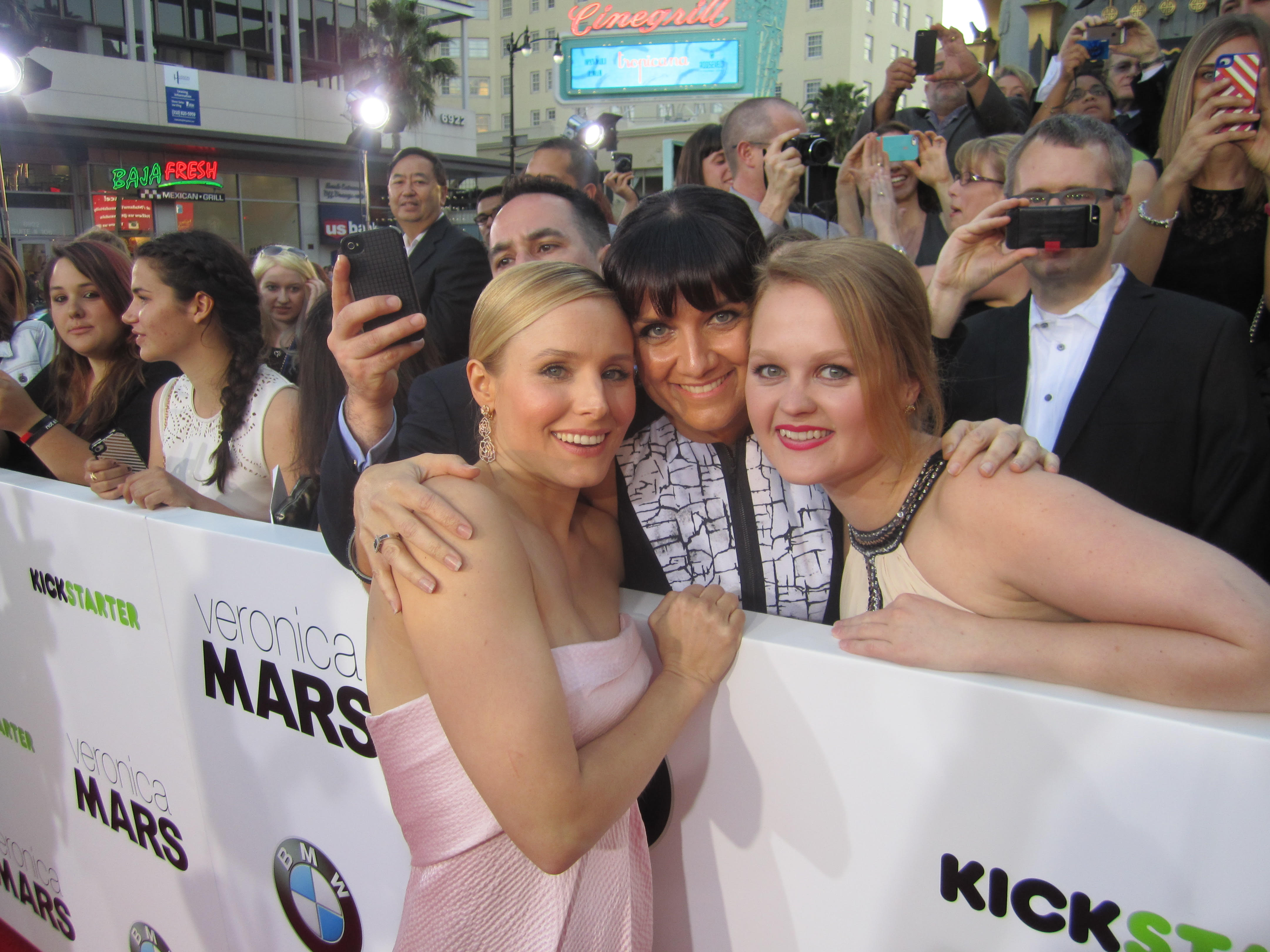 Also a member of Neptune Rising, Jordan Schleeweis, 28, of Easthampton, Massachusetts, connected to other fans through CW chat rooms, and staged guerrilla campaigns like sending homemade magazines, Mars bars, and marshmallows to the CW office.
"Veronica was proactive about learning the details about her own experience with sexual assault. The show brought attention to issues that are so common but only recently talked about. Veronica sought her own type of justice for her experience, but season three also brought up the common occurrence of sexual assault in colleges and she never shied away from standing up for the victim. Without overtly being one, Veronica has always been a role model to me. She opened the conversation and put the issues in the open where they need to be. It didn't matter that she had a lot of opposition, she fought against the injustice. It's a little shocking, but mostly so satisfying that so many women are now speaking out. We need to be there for each other, not competing but supportive."

---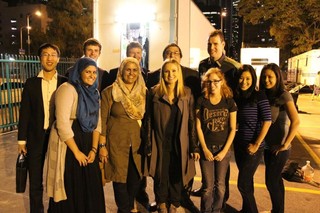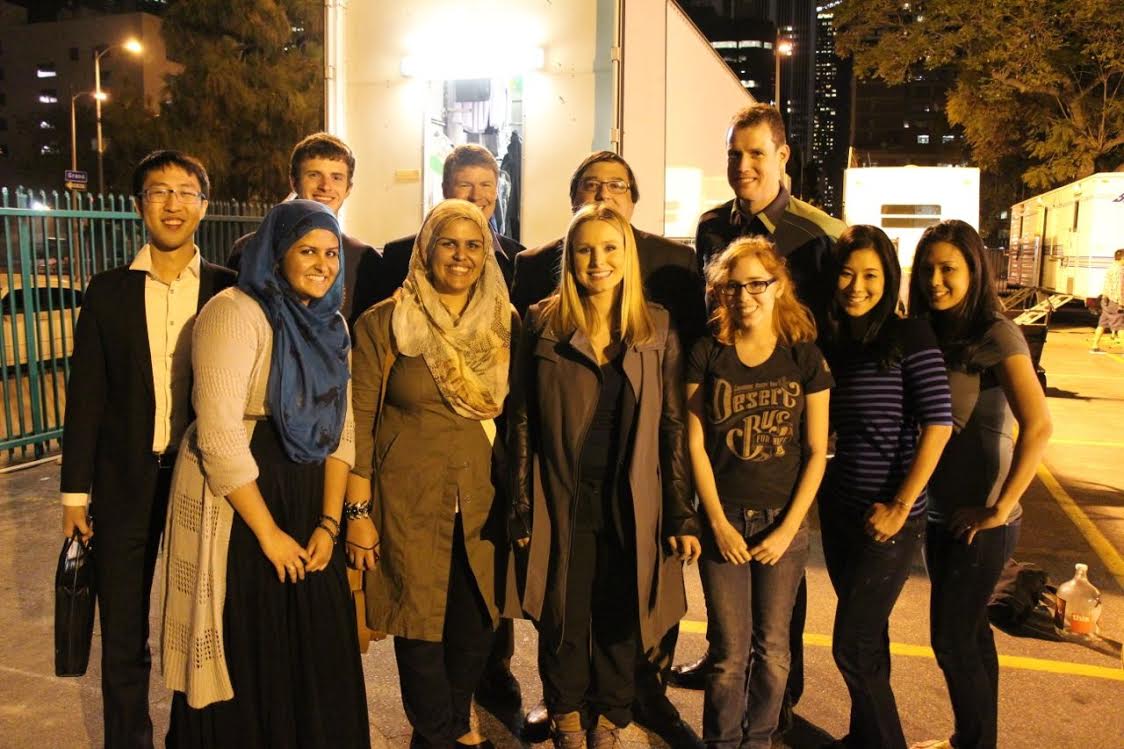 As an administrator of Neptune Rising, Lillian Taba, 33, of Pearl City, Hawaii, worked to see the movie come to fruition through social media and industry outreach, including the show's cast, which she encouraged to partake in the Neptune Rising audience series re-watch.
"I would love for [Rob] to address some current issues that we have going on today in a way that only Veronica can. Sometimes I feel like it would take Veronica telling the world what's what for them to figure it out... I would like to see Veronica point out how big a role men play in sexual harassment, assault, rape, and how their mentality about their actions needs to change—and not just in an actions-being-exposed-and-then-there-are-consequences way. Our girl Veronica loves to make sure the bad guy suffers the consequences."