For the sake of full disclosure, I should say that I have only been on tour, properly speaking, once before, with the fiercely Welsh indie pop group Joanna Gruesome and now-defunct punks Perfect Pussy. It was an appropriately debaucherous tour for a group making their first rounds of the US, for a band of best friends looking to show them the ropes, and for a writer acquaintance looking for an adventure. There was drama, there was drinking, and there was drama mixed with drinking. It was everything you'd want from a tour—and enough of that everything to tide me over for a long time.

Yet somehow, three years after the fact, when the opportunity arose to sling merch for Vagabon, one of the most lauded and idiosyncratic new voices in indie rock, in exchange for a ride to Pitchfork Music Festival in Chicago, I found myself saying yes. Vagabon is the project of Laetitia Tamko, who writes powerful songs about feeling small and the fear of occupying space and renders them even more powerful with her arresting voice, an easily recognizable tenor. Part of the same Brooklyn scene as acts like Frankie Cosmos, Mitski, and Told Slant, Vagabon has quickly drawn accolades in the wake of her debut full-length LP, the relatable and confidence-inspiring Infinite Worlds.
Compared with my expectations—which vacillated between the poles of the grimy punk houses I'd experienced in the past and the Almost Famous-sized fantasies of touring that permeate society—touring with Vagabon felt like touring with a bunch of goddamn adults. My body thanks them for the wholesome experience. I learned all about how a short tour became like summer camp, as well as how working and having fun and traveling and all that good stuff can actually exist harmoniously. We were in it for a good time, not a last time. Here's what happened.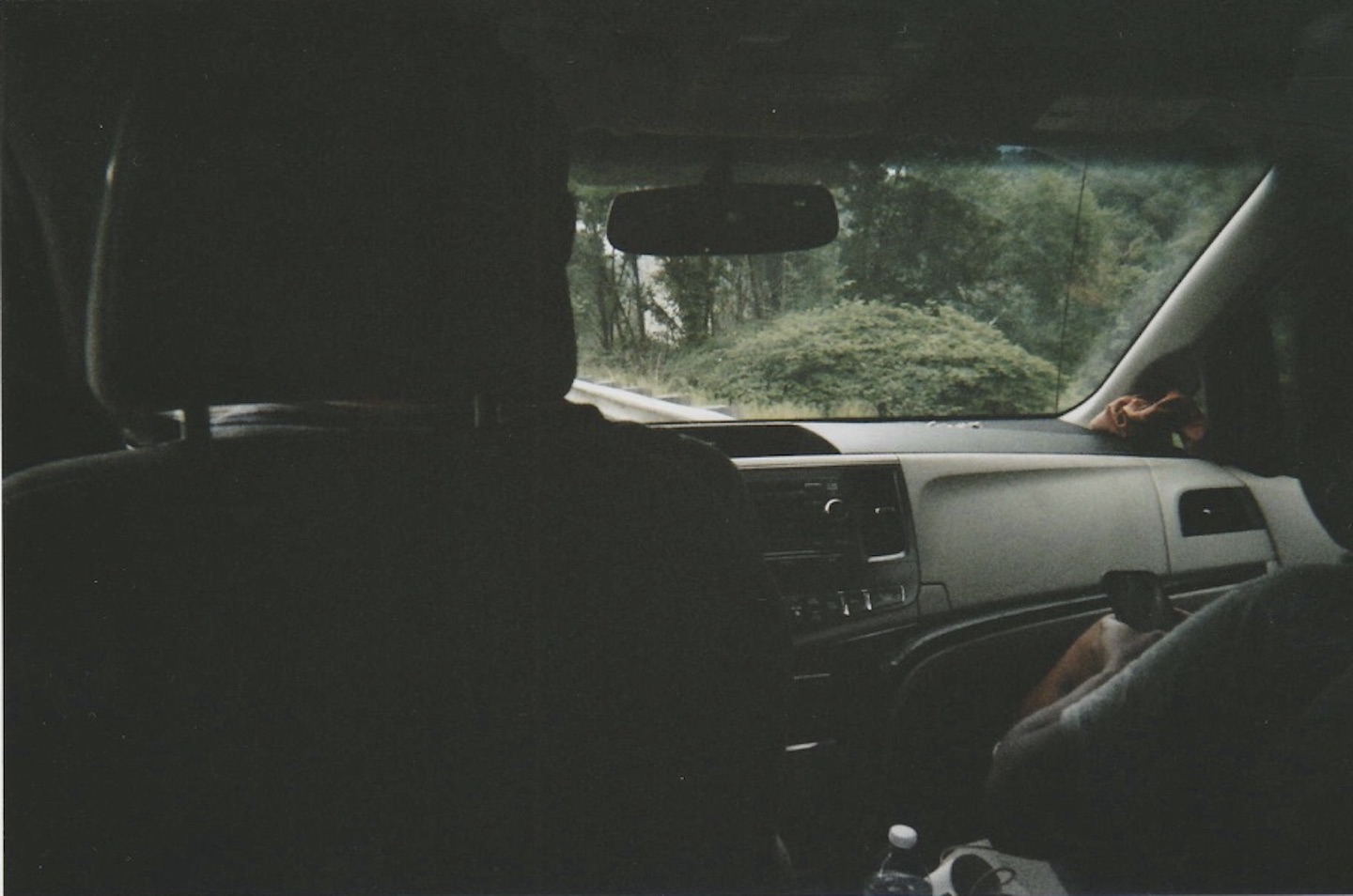 Monday, July 10: Flywheel – Easthampton, Massachussetts
There are two types of touring bands: those who use the road as an excuse to test the limits of their livers and of their ability to sleep in dirty crevasses of their van's making—and those who take Vagabon's more low-key approach. A late start was the most devious of the day's activities. The only stop before arriving half an hour early for load-in was to Pita Pocket, a vegan-friendly joint in the middle of the progressive college town of Northampton, Massachussetts, a place so clean you could eat off the ground (and in the case of touring drummer Nnamdi Ogbonnaya, you will, because you will drop your pita bread on the ground, and honestly it's a risk worth taking.)
Flywheel is the most unofficial DIY space we'll encounter—an impossibly quick Zumba class (complete with reggaeton remix of "Staying Alive") finishes before soundcheck, soundtracking our perusal through the venue's zine library. Prominently placed was an issue of The Miscreant featuring a conversation between Laetitia herself and experimental musician Mal Devisa. It's night one, but Laetitia's presence feels ubiquitous. "I forgot I did that!" she examines with a smile.
Read More: How Will DIY Communities Survive in America?
Read More: The Noisey Guide to Not Being a Shithole and Making Your Venue Inclusive
The actual venue feels more like the community space it supports. Limited equipment but a prominently placed disco ball at the heart of the room gives it a sort of gymnasium school dance vibe. Most of the sold out show's attendees sat near the stage as soon as they were allowed in the room, remaining seated between bands as to not lose their spot. The bands Loone and Paper Bee open. Both from Greenfield, Massachusetts, the two projects are composed of the same members, who identify as trans and craft empathetic songs about the experience—Loone through the lens of indie rock examining loss and Paper Bee in the form of choral emo songs of acceptance. The frontperson of Paper Bee tells a story about their mother's reluctance to show them the Little Mermaid as a young child to avoid "thinking it's acceptable to give up your voice for a man—but what if the man is you?" For Vagabon the crowd remains silent. Banter is kept to a minimum, but her appreciation of, "Thank you for being attentive, that's really sick," feels legendary. I can't believe I get to do this for a whole week.
We spend the night at a beautiful home in the woods of Amherst, seated on a cul-de-sac at the end of a dark drive, discussing Mount Eerie and the prolific songwriting of Phil Elvrum. His latest record details the loss of his wife to cancer, and we begin talking about illness, about miserable sounding music. The conversation is short and comfortable. The suburbs are silent, but it's one evening. On to the next.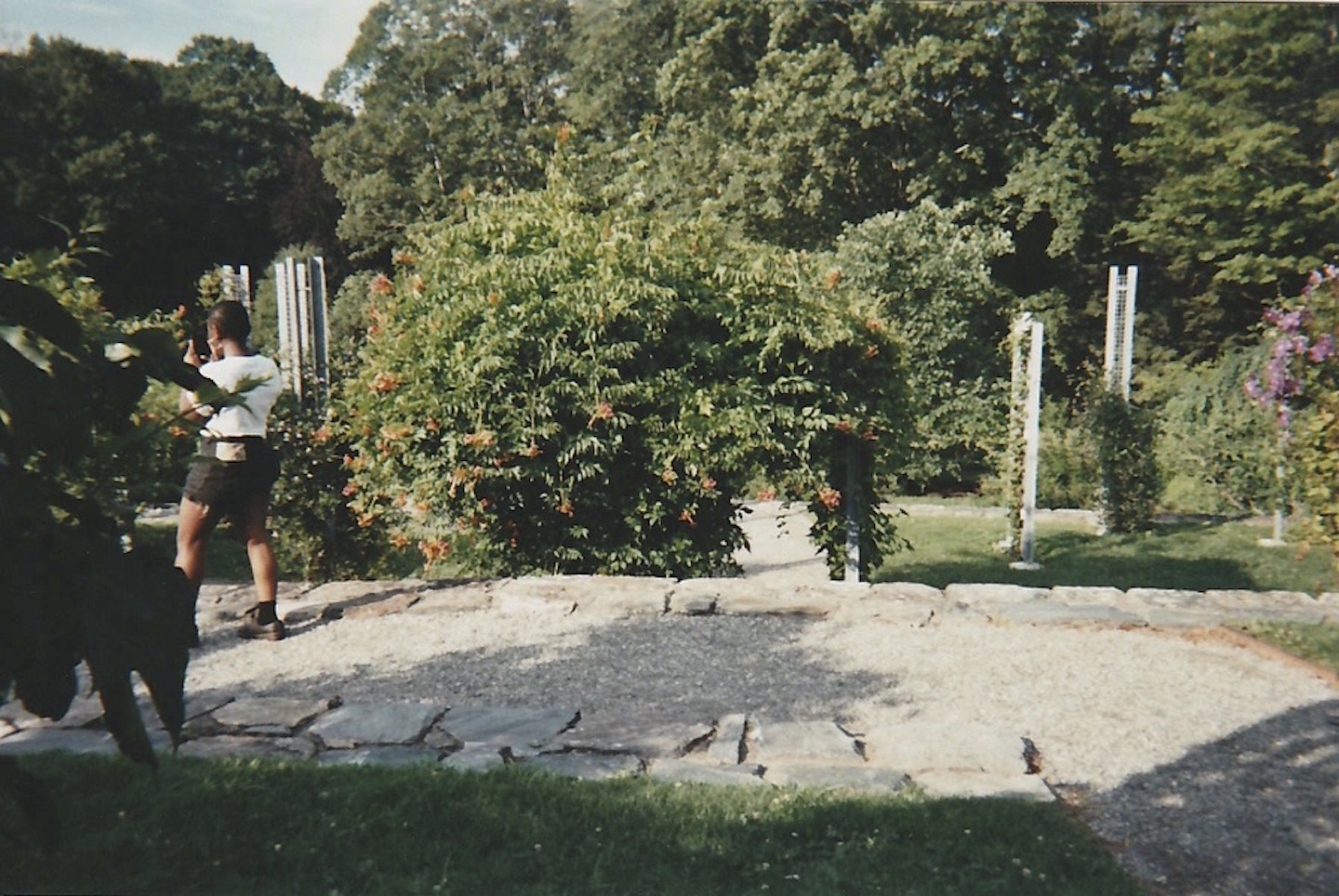 Tuesday, July 11: Great Scott – Allston, Massachusetts
A long drive and early departure allows us to continue our food tour to the gray city of Worcester for the most delicious vegan BBQ of anyone's life at Belmont Vegetarian. Laetitia says she used to book shows at the nearby DIY venue the Firehouse specifically to eat here on her earliest tours. We dine and sit near "Worcester Beach"—a dismal patch of man-made water where it's illegal to swim and lifeguards outnumber residents—as Laetitia does a phone interview. We don't feel bad when we throw out our garbage in a can with the specifically passive-aggressive rule: "no home trash." Touring bassist Maggie Toth attempts to teach me a Worcester accent before offering, "Worcester is notoriously a shithole." It gets grayer.
We depart for Boston, stopping by the alternative ice cream palace Fomu for vegan treats of mint, lemon, and pistachio. (It turns out that when you're not hungover and dreading drives, you get to literally treat yourself.) We walk to the city's nearby Arboretum, amazed by the metropolis's ability to contain and keep so beautiful its tree sanctuary. We get lost, finding ourselves near a giant asymmetrical gazebo—idyllic and ideal for weddings—adjacent to vines. We wander past glistening grapes, eventually spying a huge lavender bush. We illegally pick a bunch for the van's dashboard and depart.
The show is at the Great Scott, a live music institution in the city's hipper Allston neighborhood. It's sold out—a second sold out headlining date, a perfect show if not for a rowdy crowd speaking over lo-fi pop opener Bedbug. We leave the gig before midnight, drive a short distance to the suburbs to be housed by a family who offer us pastries and melon slices before bed. In the morning, a snack bag is packed for us. I will never sleep in a punk house again.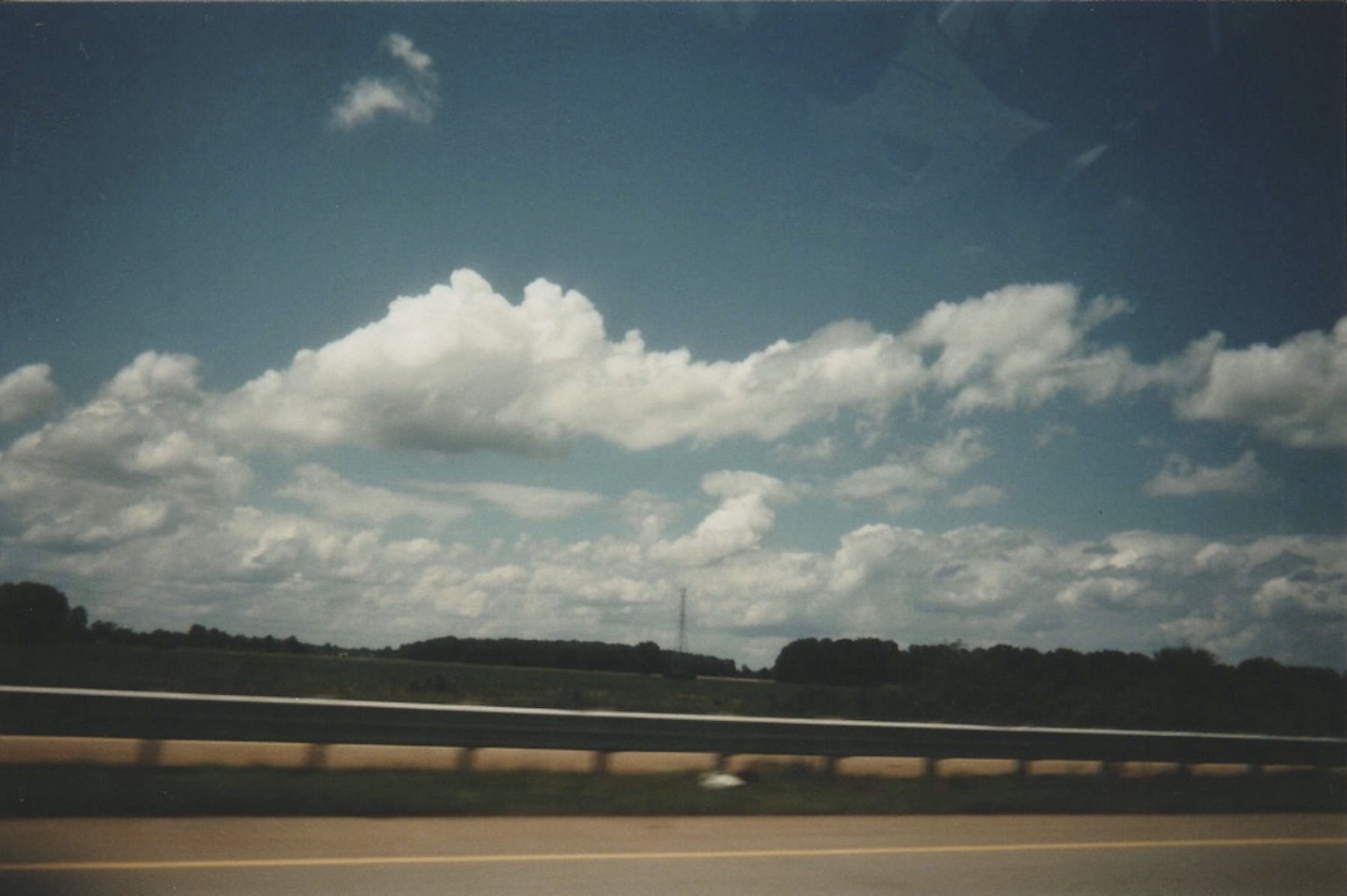 Wednesday, July 12: The Haunt – Ithaca, NY
Today's drive is the longest to date: six hours navigating the very green drive through Massachusetts to central New York. It's the first time Vagabon has ever played in the college town, and the residents have shown up. The venue is called the Haunt, which, after asking multiple people, we learn is definitely not haunted. As the proprietor of multiple ghost hunting apps, I can verify the truth of this, however disappointingly.
Ithaca proves to be the most magical show of the tour. Sammus (Enongo Lumumba-Kasongo), a self-described nerdcore rapper signed to Don Giovanni Records, dedicates much of her energetic set to Laetitia, citing a text interaction they had a few weeks prior about her move to pursue music full-time. She had felt despondent, but Laetitia had assured her it was the right decision.
When it's Vagabon's turn to the hit the stage, the appreciation is reciprocated: Laetitia details a Sammus gig that changed her life, giving her the encouragement to power on. Both Sammus and Vagabon are highly educated African women who left academia for creative, unsure pursuits, and both have found great success in taking that risk, which makes for an evening of intense inspiration. The show concludes with cries for an encore, and Laetitia performs a snippet of a new song for an appreciative crowd:
Thursday, July 13: Cattivo – Pittsburgh, Pennsylvania
After spending the night in the very swanky and recently remodeled Hotel Ithaca, we continue to Pittsburgh, making a very necessary and very exhaustive stop at Sheetz (which is exactly like Wawa, except prettier and with shitter food). Today marks the first date of Vagabon joining emo-country-indie rockers Pinegrove on their short tour to Pitchfork Music Festival. The venues and shows are noticeably different.
Cattivo is more of a large bar/club than the other places Vagabon has performed, with a smoky basement and a separate drinking section that create a loud and lively environment. Between the rowdy underage kids in the front and the drunken and debaucherous bar patrons in the back, it is not the best for hearing Vagabon's quiet songs about feeling small and being grand. The crowd wants the somber jubilance of a loud Pinegrove set. The sound guy, Billy, walks around the venue vaping, creating a fruity smell that follows him.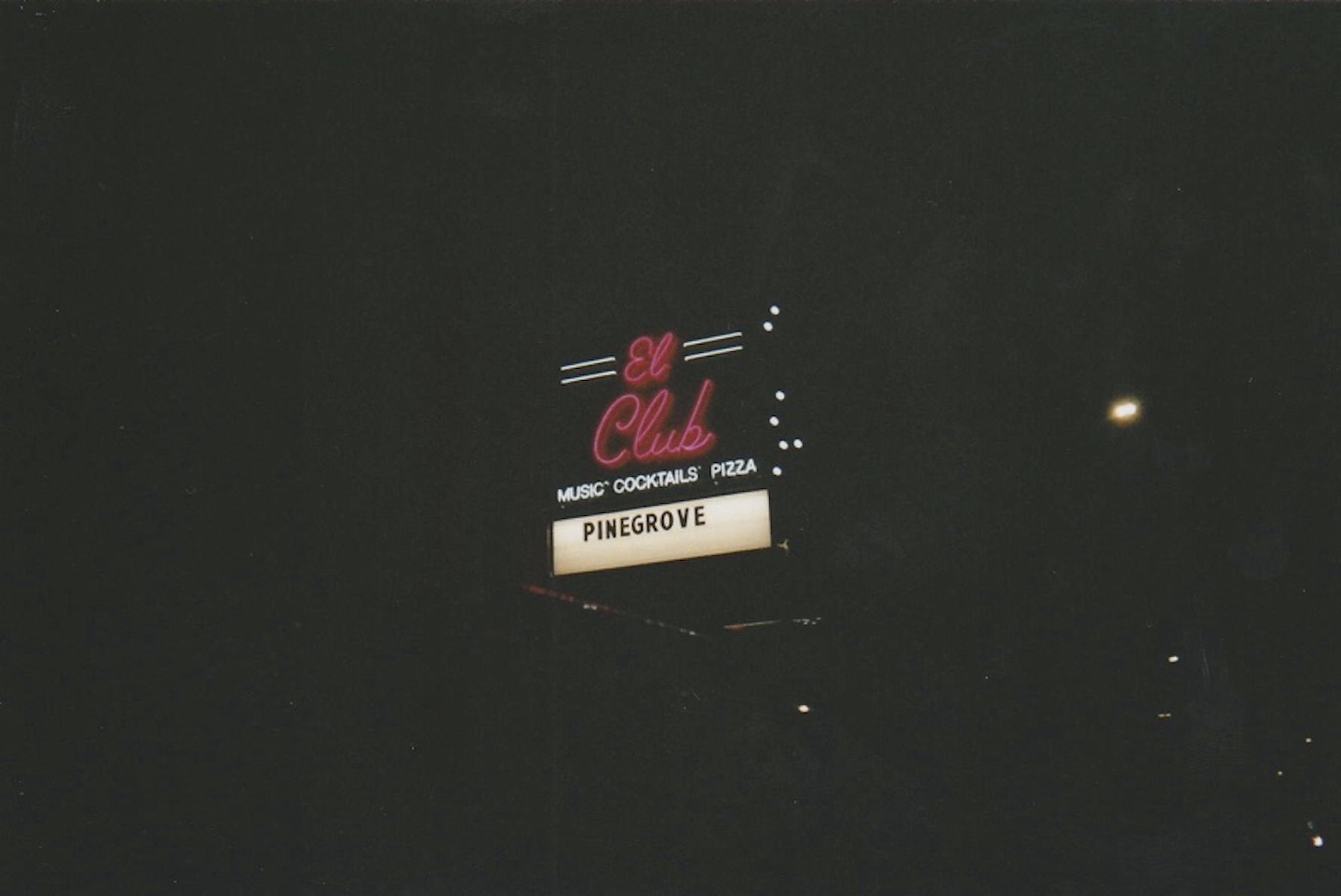 Friday, July 14: El Club – Detroit, Michigan
It's rare when a musician looks forward to a particular venue, but El Club has already in its short tenure evoked a certain mythos on the East Coast as a shining beacon in the Midwest. A beautiful outdoor space with Motor City references, a fire pit, a large green room with a shower, a pizza kitchen, El Club lives up to its reputation as a venue of moderate size but large accomodation. It has all the stuff that makes touring easier, including boring things like being able to load in without carrying equipment upstairs, being able to load in early, and ample space in which to set up merchandise.
The show is beyond sold out, and this time Laetitia and crew are able to command a rowdy Pinegrove crowd into silence for their set. I spend the night behind the merch table, fielding orders from very drunk yet very passionate new Vagabon fans—the kind who heard the band for the first time tonight and immediately buy one of everything. These are the folks that will save the music industry, man.
Oh, and I run into the guitarist in the popular pop-punk band State Champs at the gig, which is cool and weird and very Warped Tour.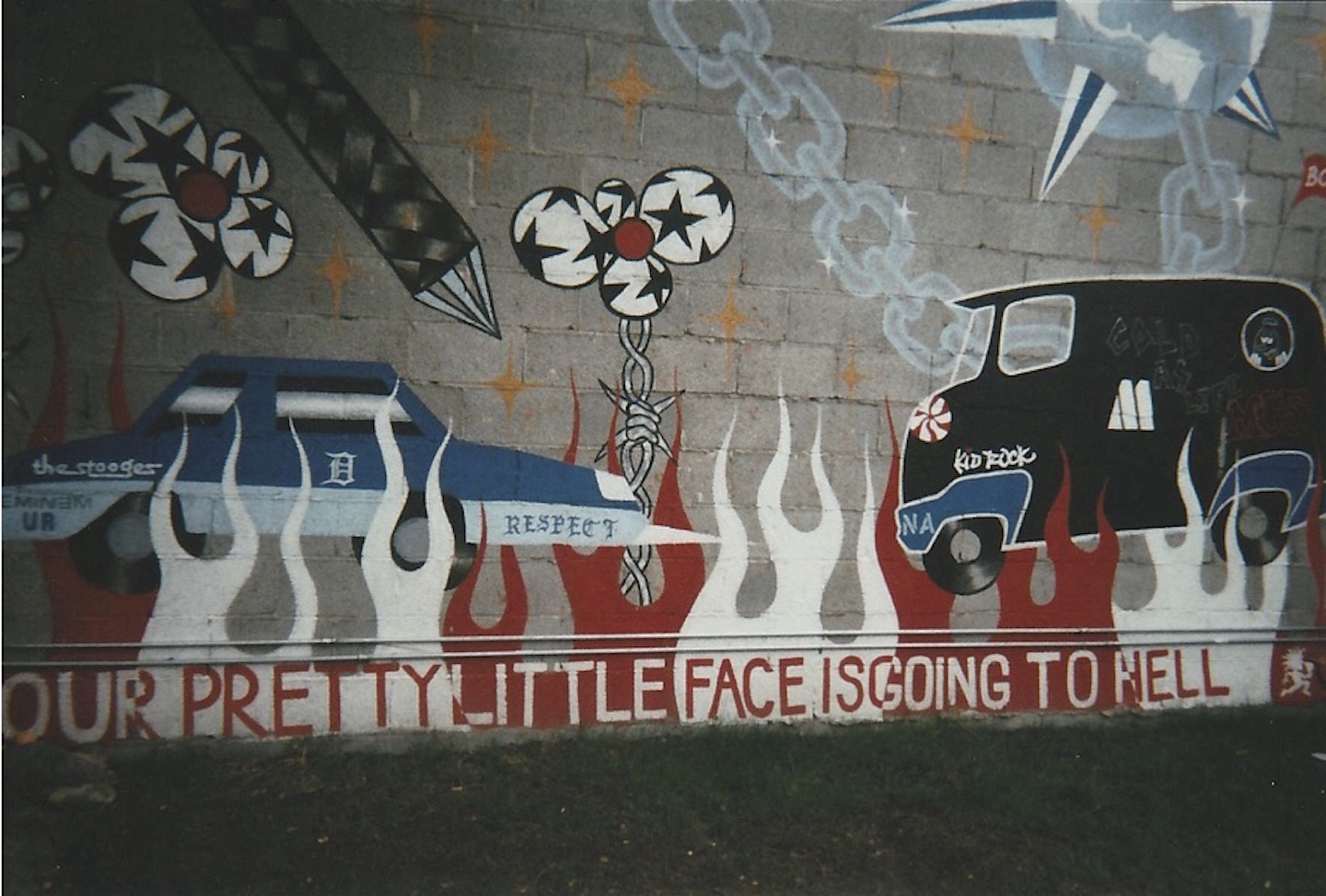 Saturday, July 15: Pitchfork Music Festival – Chicago, Illinois
Detroit to Chicago is our only night drive—a somber endeavor of four-plus hours overnight listening to the most depressing episodes of This American Life to arrive at the Virgin Hotel close to 4 AM. (If you ever need to forcibly stay up, crying at misfortunes and injustices via popular podcast is a solid option.) In a few short hours Vagabon will open day two of Pitchfork Music Festival, and the band end up playing the best sounding set of their entire tour.
It's early, noon, but Union Park has filled quickly. Vagabon fans have dedicated themselves to the entire day for Laetitia and crew's opening set. In a few hours, A Tribe Called Quest will close the stage she opened, and tomorrow Solange will do the same. Sharing a space with legends new and old is not just an honor, but a reflection of what is possible, and Laetitia is always open to the next opportunity.
When she's done here, she'll spend the day doing press, a few hours with fashion magazines here, some portraiture with the New York Times there. It feels like an appropriate end to our journey: The band's best is also the band's biggest, a well-earned gig of idiosyncratic proportions. Laetitia thanks the crowd and leaves the stage. It's on to the next one.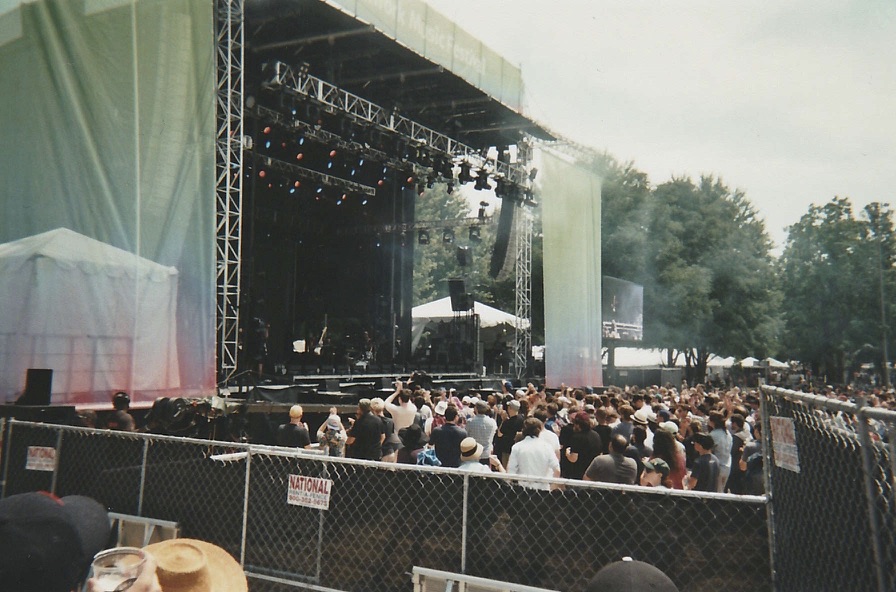 Maria Sherman is a writer based in New York City, and she's available for your tour if you promise to eat healthy, too. Follow her on Twitter.