Downtown
The heart of Toronto's current hip-hop scene is its brooding, unavoidably dark imagery. It is a stark contrast to the Caribbean and Afro-styled influences that dominated the city back when it was commonly referred to at "T.Dot"—as coined by local legend K4CE. The city's new sonic roots have been visualized by a cohesive theme of after-hours moodiness: smoke, neon lights, and concrete angst. Popularized by OVO/XO, and later adopted by many offshoots, the effect each respective collectives' stars have had on popular music in general—both at home and at large—cannot be understated.
Despite the popularity of these two crews, the Toronto sound remains as diverse and splintered as the city itself. Unlike the visibility of the bigger names, however, much of the artists driving new trends are usually hidden away—in lofts, condos, and townhouses that make up the downtown core. *You can find a complete playlist of the artists featured at the bottom of this article.
YONGE-DUNDAS/RYERSON UNIVERSITY
A couple of paces away from commuter school Ryerson University and Yonge-Dundas Square, a very humble version of Times Square is the hidden base of DSTRY artists Omari Jabari, G Milla, and Teddy Fantum. Named CERE (short for Ceremony), the quiet studio loft is hidden from the constant stream of students and tourists that frequent the area.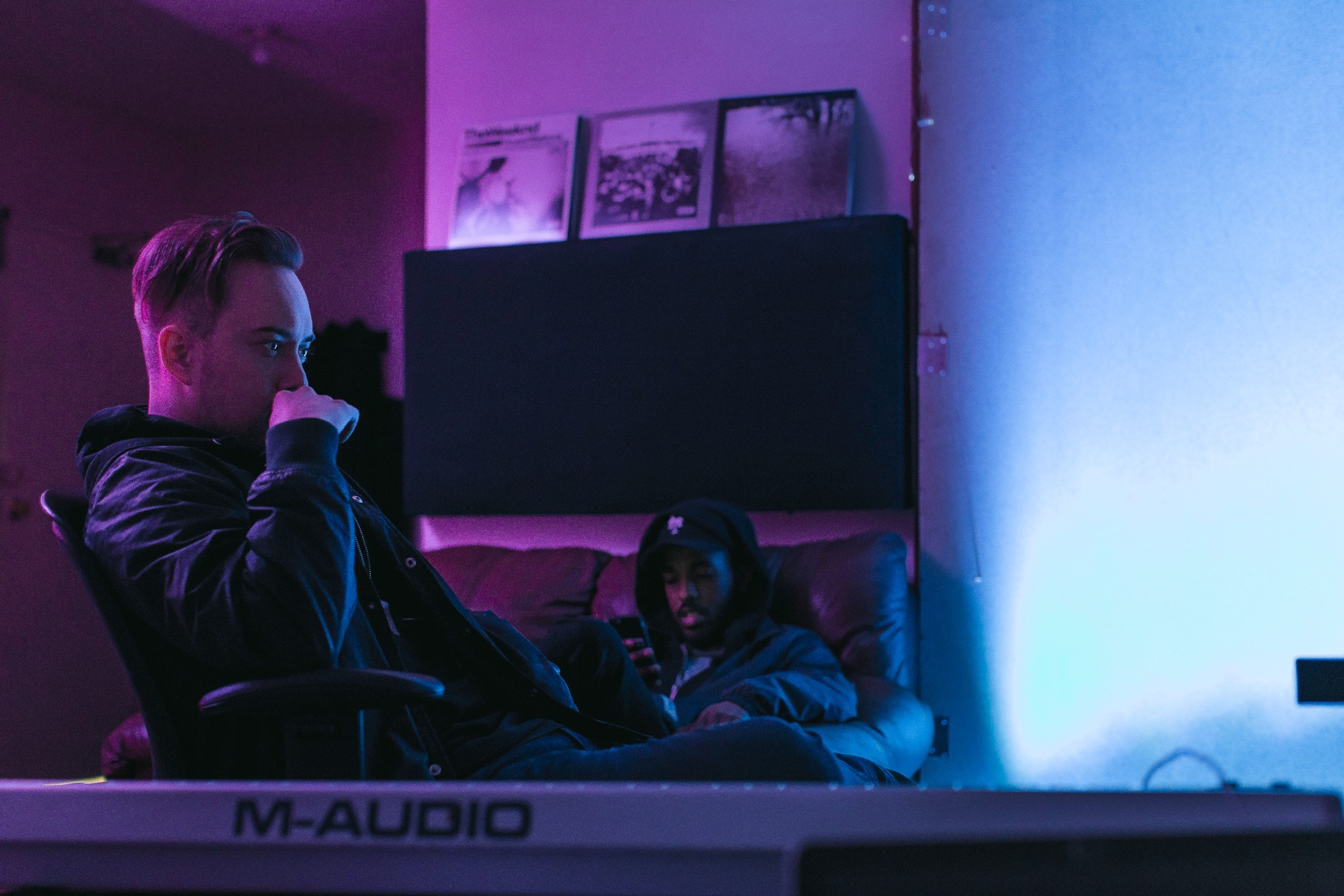 The apartment-turned-studio feels in many ways like an attic you'd find in an episode of Tales from the Cryptkeeper—purple and blue LEDs light the main work area, while a side room acts as both a place to smoke the stress away and for the three artists to rest between sessions. Outside, on the patio, two ominous crosses from the church next door tower over a creative group that is most definitely not god-fearing. (Fantum asks frequently if god is around in his lyrics, but always concludes that he/she isn't.)
Saintfall—the studio's mastermind and pioneer—spends most of his time planted in front of the loft's main desk, flanked by an array of shoddy couches, homemade soundproofing, and a humble recording booth. He tells me that access to the studio is less about money and more about family. Outsiders, unless brought in for a specific purpose (or if they have proven their worth in another way), generally aren't invited.
Teddy Fantum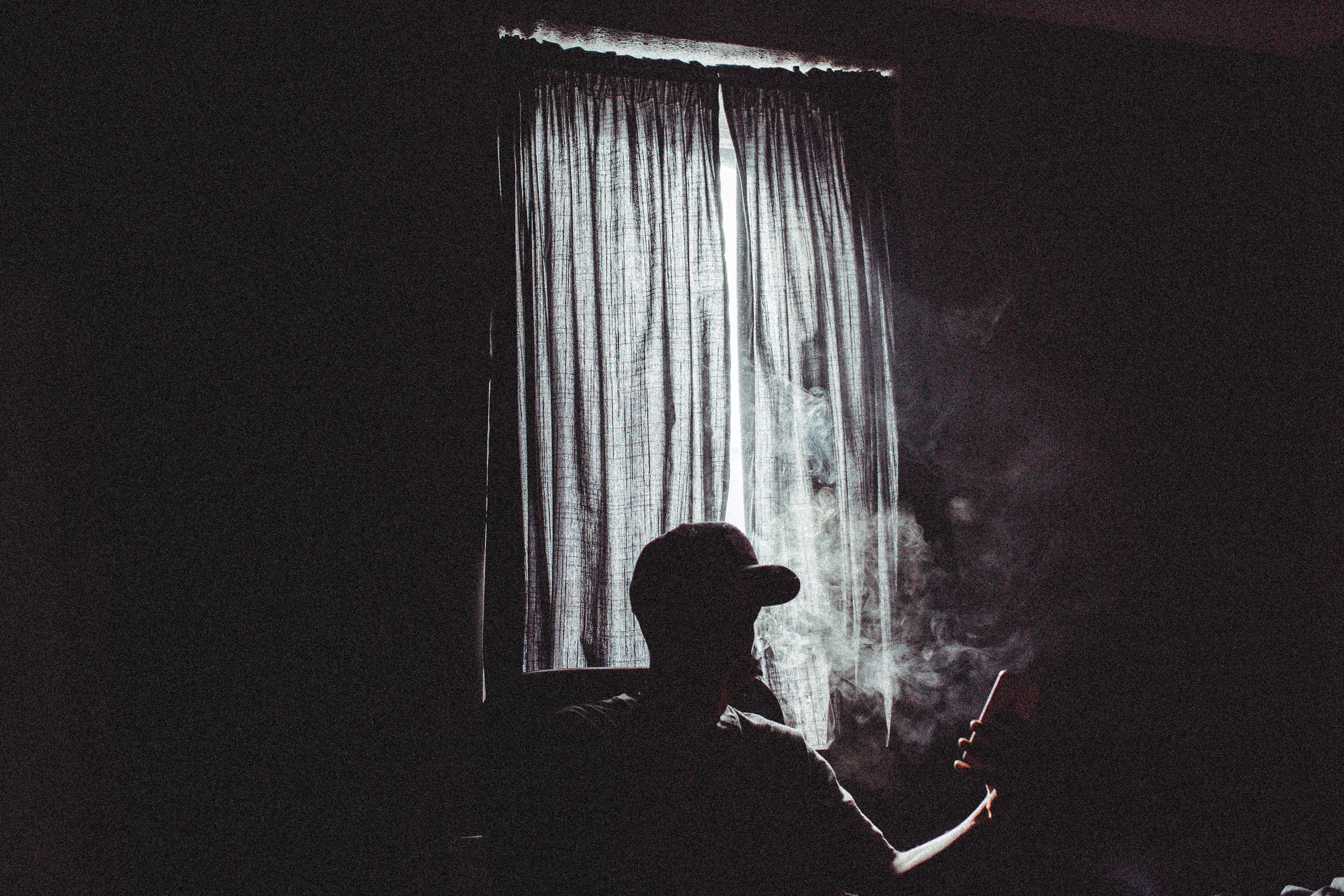 Fantum, the DSTRY artist with lifelong connections XO, is uniquely positioned in the city due to having a flow that straddles of the line between dark trap and sad singing. His songwriting casually trespasses the blurry line between serious darkness and morbid humour, mixing feelings of death, delusion, and grandeur with an impending sense that nothing really matters.
Hot on the heels of his debut album, HELP ME—a 10-track ode to Fantum's mental health battle and relationship issues, which we described a few months ago as being sort of like Dante Alighieri's nine circles of hell—Fantum is hard at work on his next project, the title of which we can't announce here. What we can say is that the tracks we've heard so far are easily some of the hardest songs we've heard come out of the city in years, and that he's working on a series of visuals with DSTRY's critically-acclaimed video team, Kid Studio, who is fresh off a Prism Prize win for their extensive work with artists like The Weeknd, 6LACK, Roy Woods, and Big Sean. LISTEN
G Milla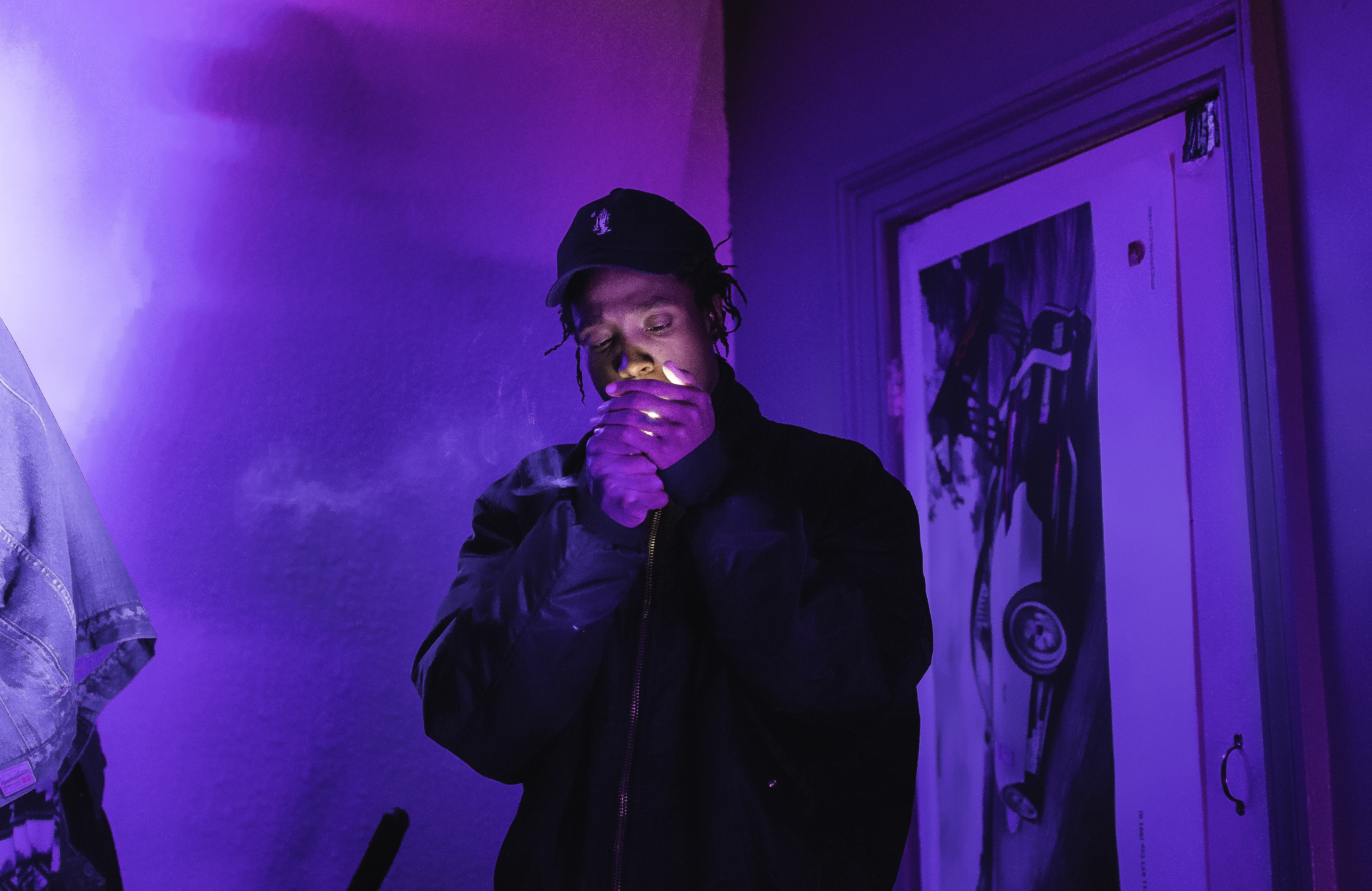 G Milla, the rising artist featured on a number of Fantum's most recent tracks, is a 24-year-old with the look of an A$AP Rocky, the flow of a Travis Scott, and the literary knowledge of an Edgar Allen Poe. His most recent project, LFDY, produced in collaboration with Fantum and Saintfall, is one big homage to some of the 20th century's most notorious and troubled artists—James Dean, Jim Morrison, Kurt Cobain, and so on.
In person, G Milla doesn't inhabit the same traits as these guys (he enjoys "almonds and blunts" more than drugs and alcohol), but embraces the artistry just as much. He's also nose-down into his next project, which will also feature more features from Fantum and fellow DSTRY artist Omari Jabari. | LISTEN
Omari Jabari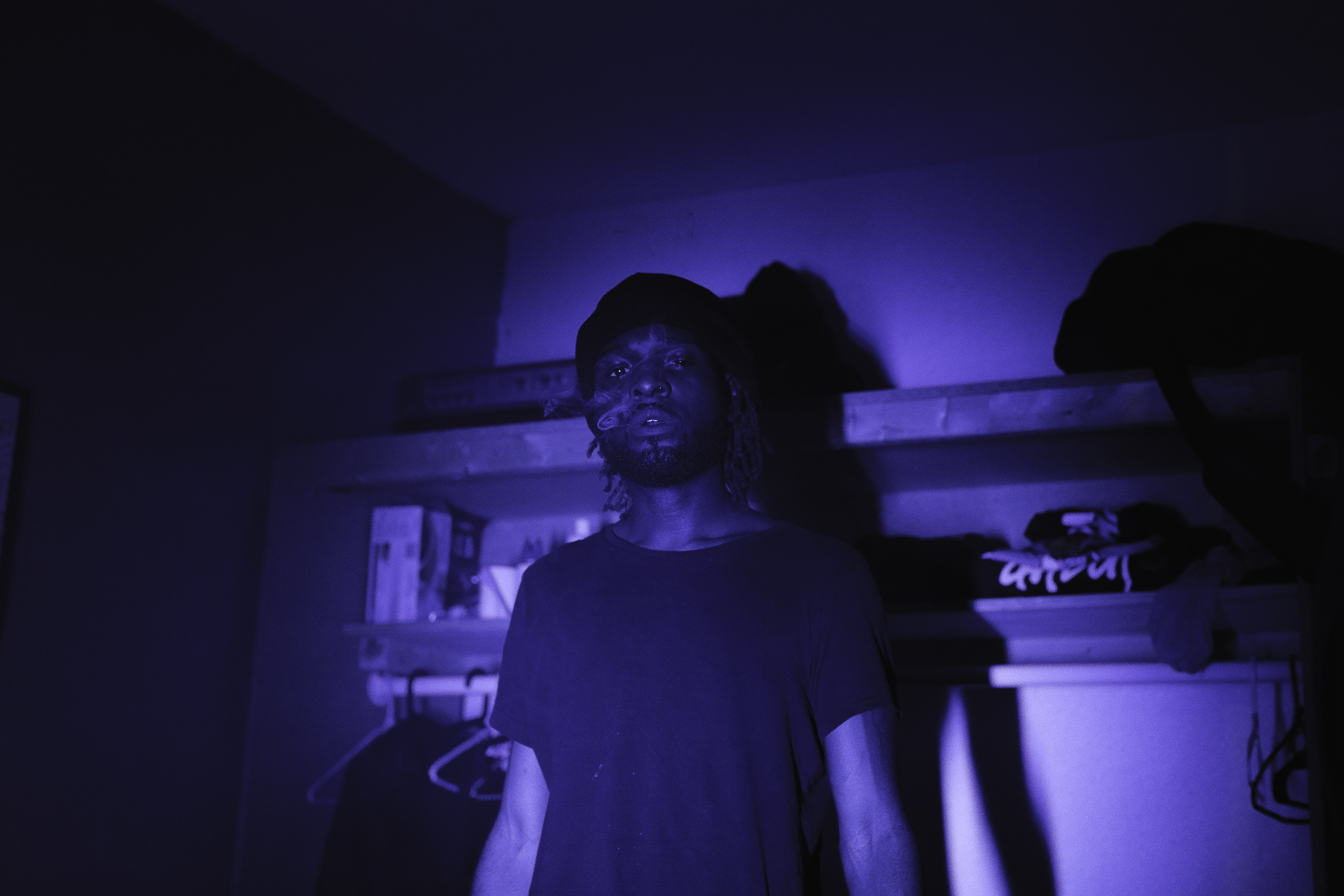 Within Toronto's music scene, Jabari is widely known as a producer and songwriter who's worked extensively with many of the city's biggest groups. Over the last year, however, Jabari has been hard at work on his debut project, which he has been creating with the DSTRY team in the lead up to a group projecting featuring both him and Fantum/GMilla. He expects to have it finished and out in time for mid-June.
As soon as that's done, the three rappers are set to release a group tape that is, what the group describes as "vampire trap," which is basically if Migos decided to pivot from colourful rap couplets, and made emo, angst, and darkness their mantra. | LISTEN
Just a few minutes away from CERE, slightly north of the tourist trap that is Yonge-Dundas square, is the home of Castro and Fiji—the rapper duo that make up CMDWN.
CMDWN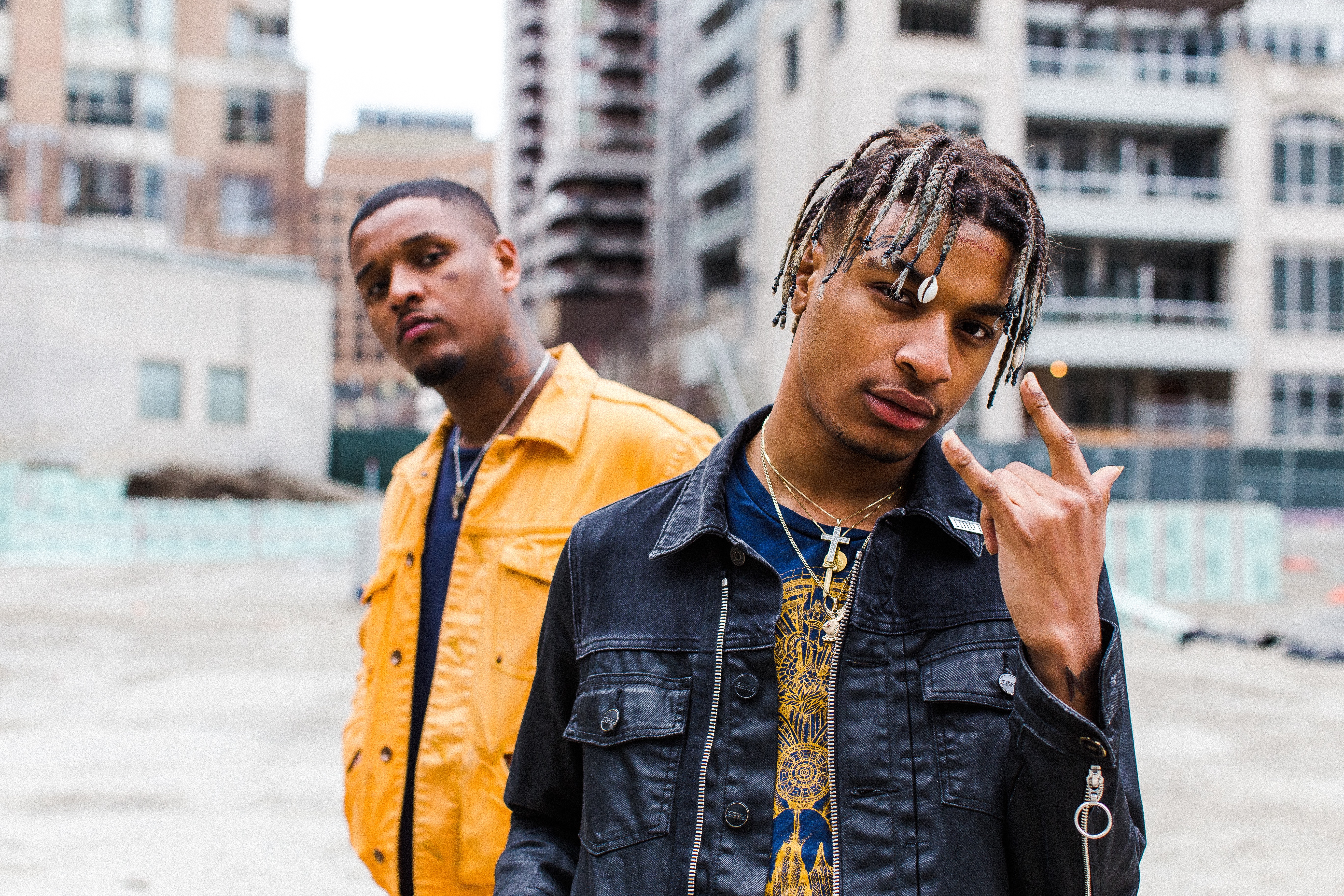 CMDWN's story is that of one of the city's most volatile yet beautiful come-ups. Made up of the dynamic duo of Castro (an Atlanta native with a southern punk vibe who dropped everything and moved up to Toronto in 2014) and Fiji (a Torontonian to the core, and a cold iron to Castro's molten personality) CMDWN has had all eyes on them for almost two years.
Their most recent project, Castro VS Fiji, showcases the best of what the two have to offer, which is angry, comical, and often times childish rap. Aside from racking up millions of plays and thousands of followers, the group, backed by their DJ and creative director TEO NIO, have garnered both local and international attention since their debut in 2015. If you don't find them at the Queen West club Apt. 200 (accurately referred to as a paradise for "baby thugs"), you'll probably find them turning an afterparty into a recording session. | LISTEN
Vials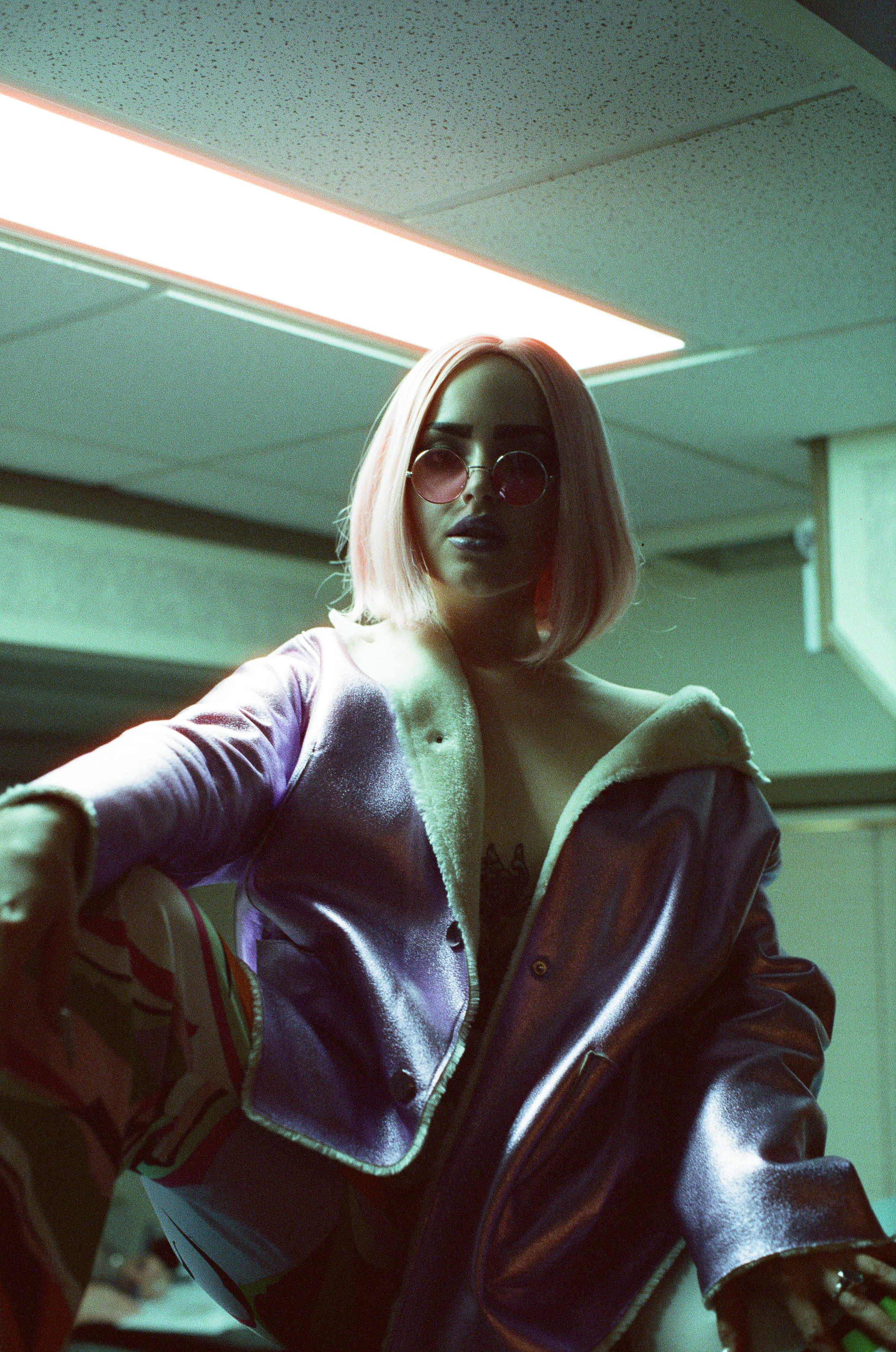 Vials is still very fresh faced in this scene but she's quickly become one of the most interesting. She popped up less than a year ago with several sleek produced tracks—one of which feature New York rapper and model K$ace—and sold out her own themed launch party in Toronto, only advertised to the public through cassette tapes taped to balloons that were hidden across the city. If that means anything, it's that she has a strong network of followers who will be pleased to hear the new music she's working obsessively over currently. | LISTEN
Dillan Ponders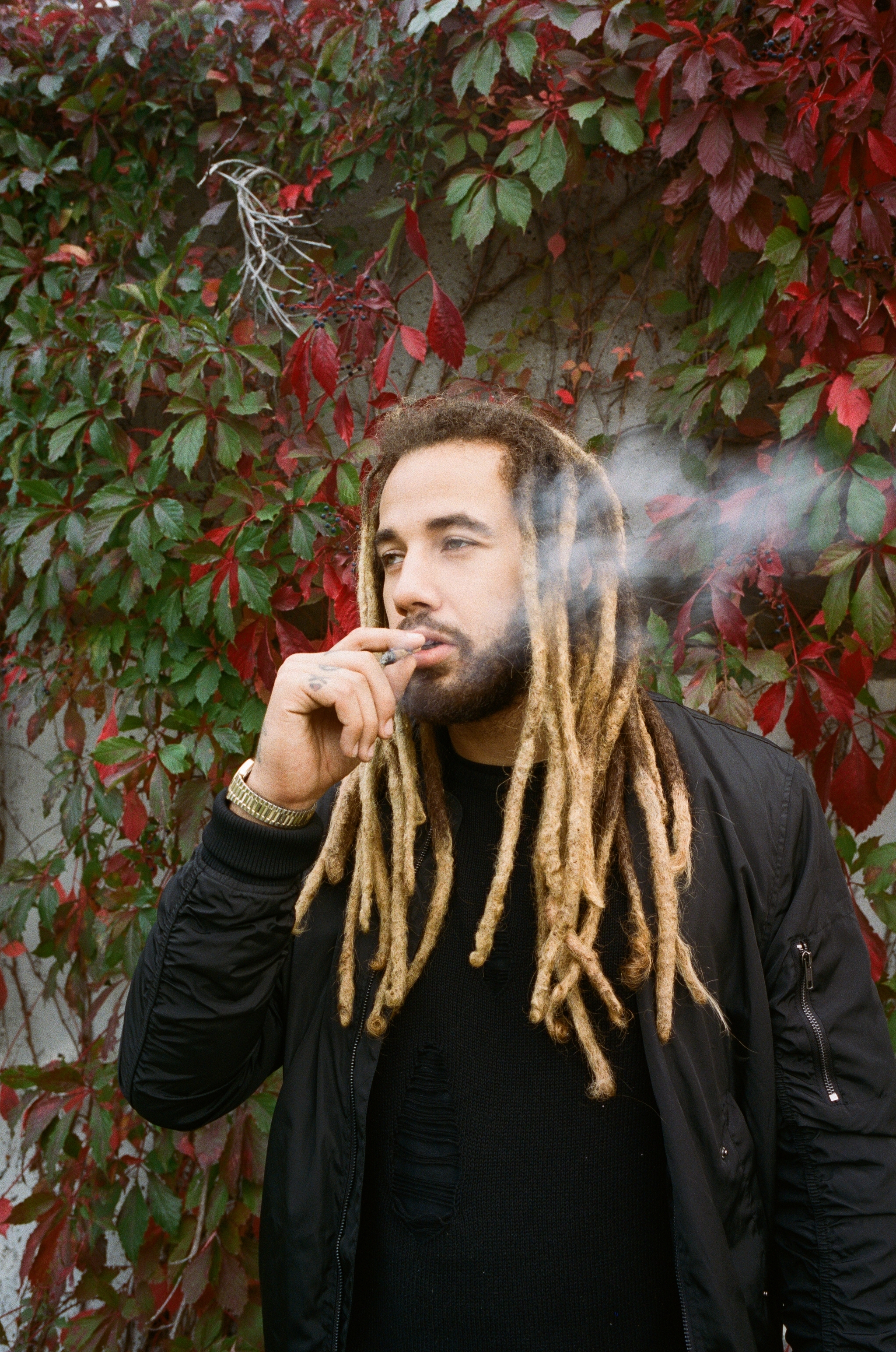 Even before he was listed on XXL's Canadian Artists You Should Know, Dillan Ponders has been steadily building himself as a force to be reckoned with in Toronto rap's scene. His rockstar-meets-rap-god records give listeners a peek into the artist's mind and his musings on drug culture. Ponders is working hard on his second album, ACID REIGN, set to be released this December. | LISTEN
Zeina
Zeina has been releasing singles for a little over a year but has recently released her debut project, Odd One Out. Her music mirrors what can now be called a distinct downtown Toronto sonic aesthetic that is dark, hollow and minimalistic. Though her career is in its infancy, she's already work alongside some notable producers, including Francis Got Heat, Eestbound and Bijan Amir. | LISTEN
KENSINGTON MARKET
Inevitably, everyone who frequents the city long enough finds themselves in Kensington Market. The distinctly colourful neighbourhood and market acts as host for working class immigrants, as well a collection of artists from in and around the city who make up its communal-like music setting. Everything from punk, jazz, electronic, and many, many more genres have found a home or have been birthed here.
Moreover, the heart of Kensington has remained rebellious and grass roots, rejecting multiple commercial outlets and corporate interference (most famously dumping shoes outside a then newly opened Nike store in protest) while bolstering independent stores and venues. Gentrification still threatens the area but government policies have been put in place to protect its identity.
Kensington is also where the crew from the now-defunct collective Get Home Safe (GHS)—once consisting of some of the city's most promising talent—a group that has become biblical part of Toronto's Downtown hip-hop lore. Their homebase at the time was the Palace—a Kensington Market hole-in-the-wall known for its legendary parties and celebrity visits—and was prominently featured in The Weeknd's 2014 "King of the Fall" music video, elevating the group to a sort-of-mythical Queen Street legend status before infighting divided the team.
Jazz Cartier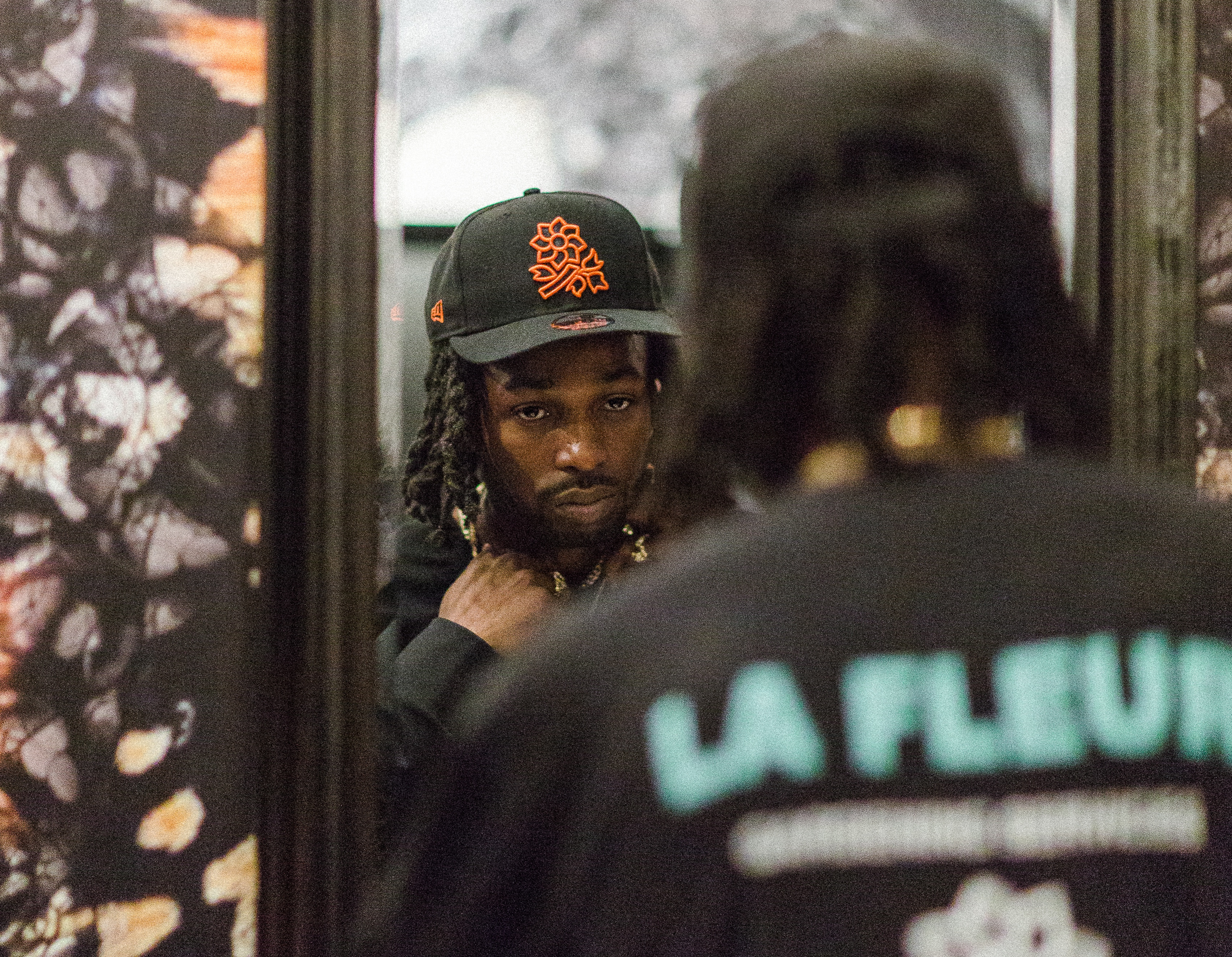 Nowadays, what was once GHS has splintered into solo careers, the largest of which is Jazz Cartier, who has forged a very promising path off the back of his two breakout mixtapes—Marauding in Paradise and Hotel Paranoia. Cartier is also fresh off a big Juno win for Rap Recording Album of the Year.
Cartier was and continues to be the posterboy of making it in Toronto without a helping hand from the big two, and he's now gearing up for the release of his first full album, Fleurever. He's currently on the North American leg of his Secret Garden tour—his third solo tour in the last two years. | LISTEN
Derek Wise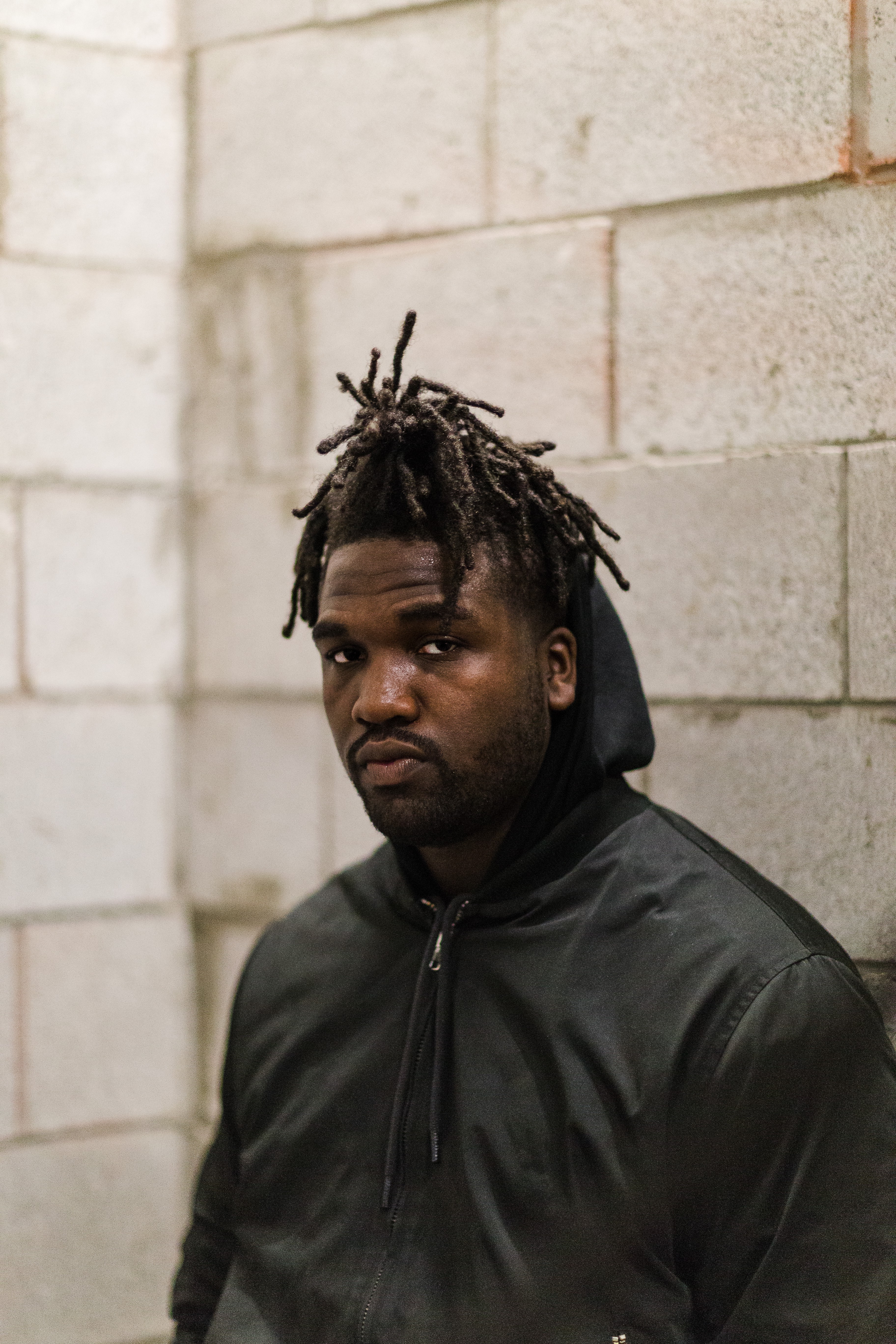 Once viewed as the yin to Cartier's yang, Derek Wise is now in many ways known as the city's dark and dynamic nomad. Signed to The Weeknd's XO label, Wise's music covers the bases of what you'd expect out of a Toronto rapper, yet is able to also capture elements of romance, horror, and mystique that drips in Los Angeles influence. His most recent album Inglorious has given him a second wind of sorts—after beating a series of charges last year—and an escalation of international looks thanks to his appearance on the Starboy tour.
From vengeful anthems like "LAY LOW" and "Get it Myself," Wise has established a catalogue of bangers that are internationally recognized. One of his most recent surprises—a collaboration with French rapper Sneazzy on the song Pull Up—sees him bouncing between bars in both of Canada's official languages, and reminds us that the world definitely needs to see more international artists making hits together. | LISTEN
QuincyGotRich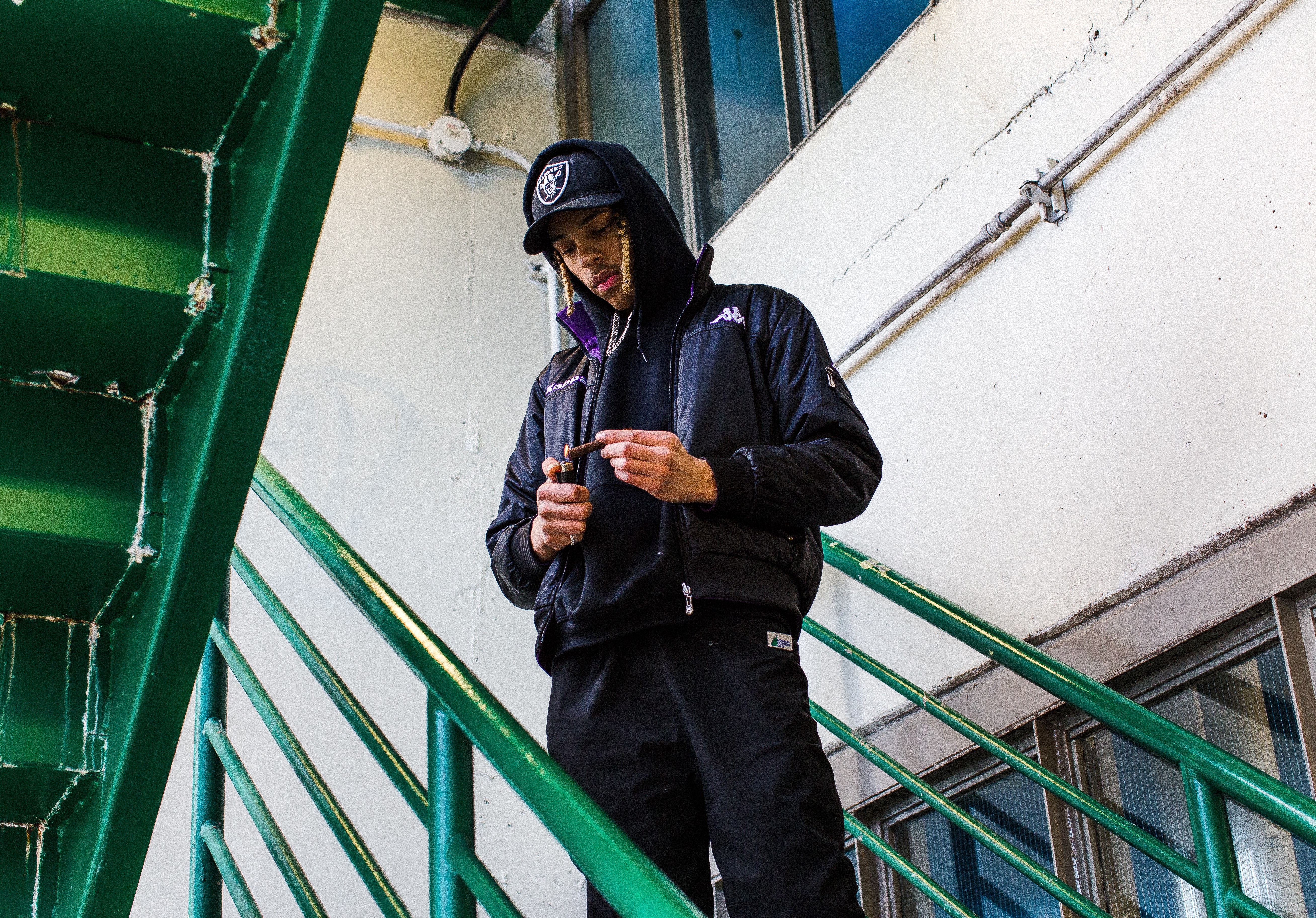 Tangential to both Wise and Cartier, one of the biggest surprises rising from the ashes of GHS is QuincyGotRich—a rapper who has had breakout success through the release of four singles, the first of which, "Cutty," featured Wise on it as backup.
Quincy, while quiet and composed in person, is a loud and forceful presence on records, using staccato-timed flows while mirroring a Keith Ape-esque swagger that sets him apart unique from a lot of Toronto's Bryson Tiller and Travis Scott clones. (Yes, it's a real issue here.) | LISTEN
Tasha The Amazon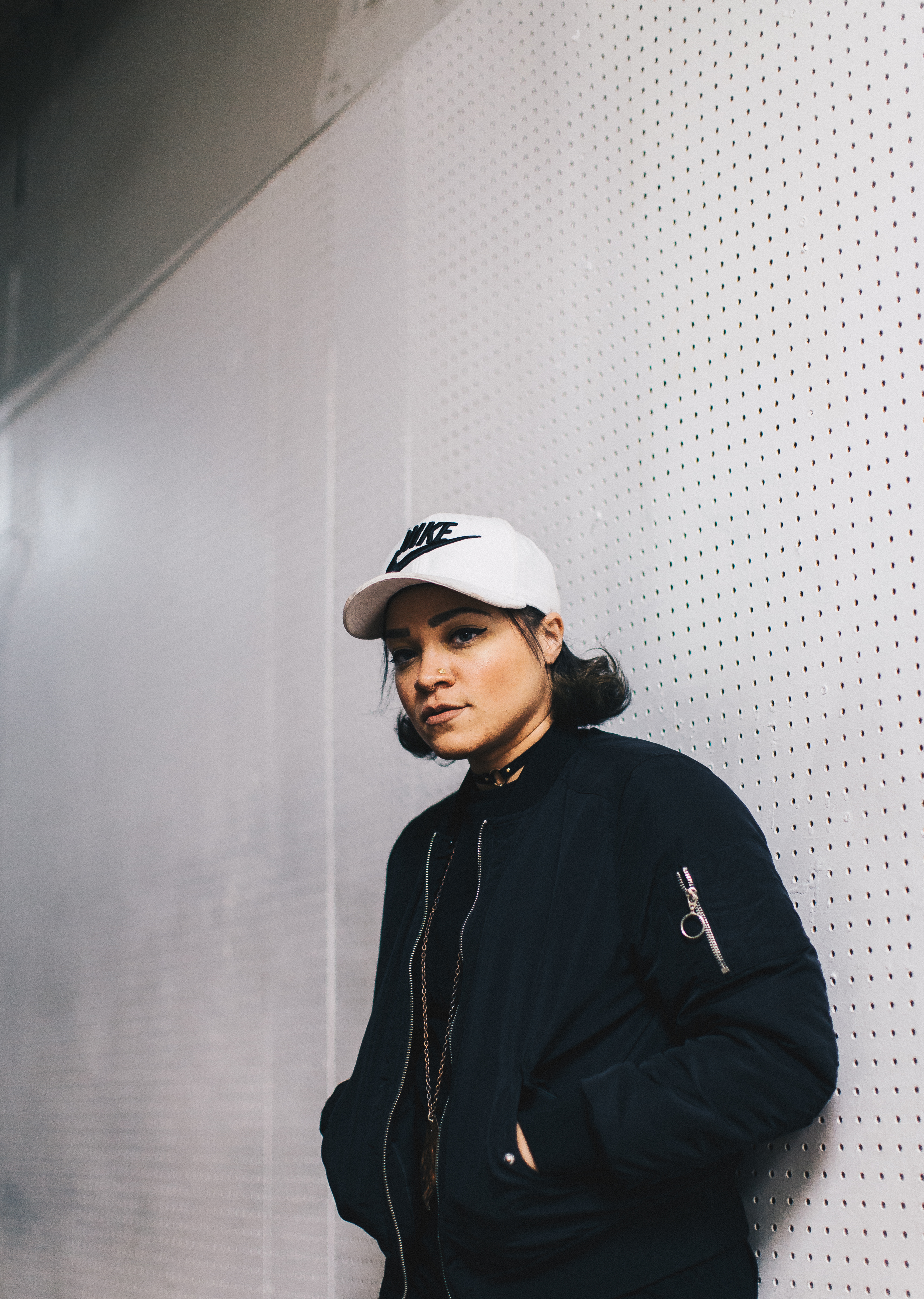 Tasha The Amazon has been making noise for a few years now, first popping up in Toronto with her debut tape FiDiYootDem in 2013. Tasha drew attention for being one of Toronto's first contemporary female rappers with the ability to both lay down bars and keep up with the onslaught of male rappers dropping their own struggle-artist projects.
Today, Tasha finds herself riding a wave of hype after her breakout single, "Picasso Leaning," helped launch her into contention for the Juno's Rap Recording Artist of the Year (which, as mentioned above, ended up going to Mr. Cartier). That song was off her most recent project, Die Every Day, which saw the rapper get hundreds of thousands of listens online and some solid looks from both Canadian and US audiences. | LISTEN
CHINATOWN
Just adjacent of Kensington is Chinatown, also known as "Old Chinatown." A major hub of Chinese businesses and communities, the last couple decades have seen the sector go through regular growing pains as the aging population continues to shrink while their descendants moved out of the neighbourhood. Still, the area is a place of beauty with major shopping centres such as Dragon City and Chinatown Centre, and bustling restaurants where you can find students from nearby schools like University of Toronto and OCAD University.
Plaza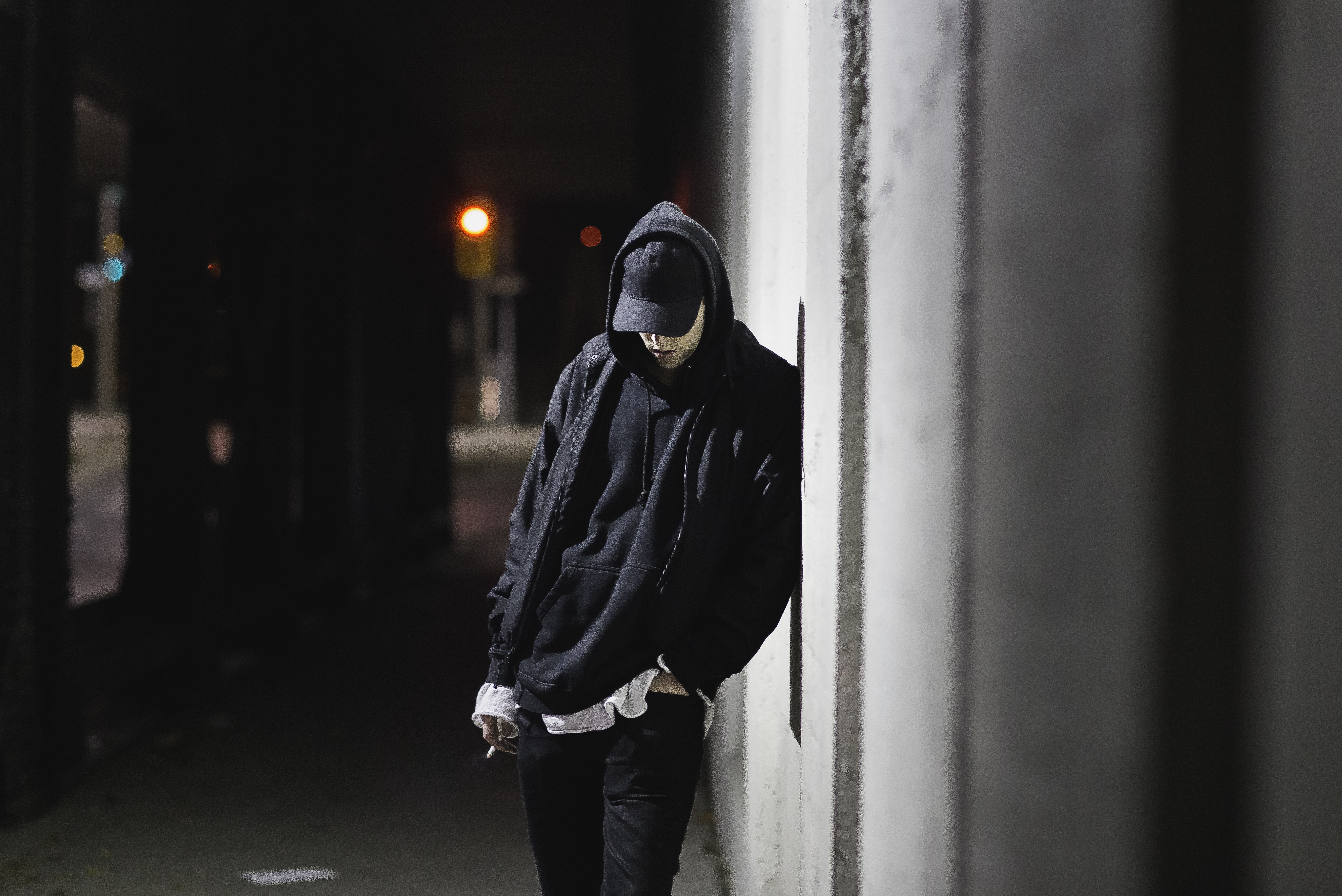 Nestled within Chinatown's confines is PLAZA: a moody and mystifying singer who has been able to generate an eyebrow-raising number of listens on Soundcloud and Spotify since the release of ONE, his first project, in early 2016.
PLAZA has no known collaborators, and he has not publicly revealed his face. His only official partner is his producer, CAMP 30, who similarly has kept a low profile. It's a formula many have taken to after The Weeknd's initial mysterious introduction that has had varying degrees of success in Toronto's condensed music scene. However, his refusal to reveal himself underlies his true intention which is to focus solely and only on the music. | LISTEN
Julian Thomas
Similar to PLAZA's approach to mystery, Julian Thomas, is also a bit of a shadowy figure about whom very little is known. A reserved and moody singer, Thomas is an associate of Black Sheep Nirvana founder and resident shit-disturber Sean Leon—the two have apparently known each other for years. Thomas only recently began releasing his dripping-in-emotion ballads during the past 12 months. He lives downtown, but Noisey was asked to not disclose exactly where, so we'll honour that request. | LISTEN
Kris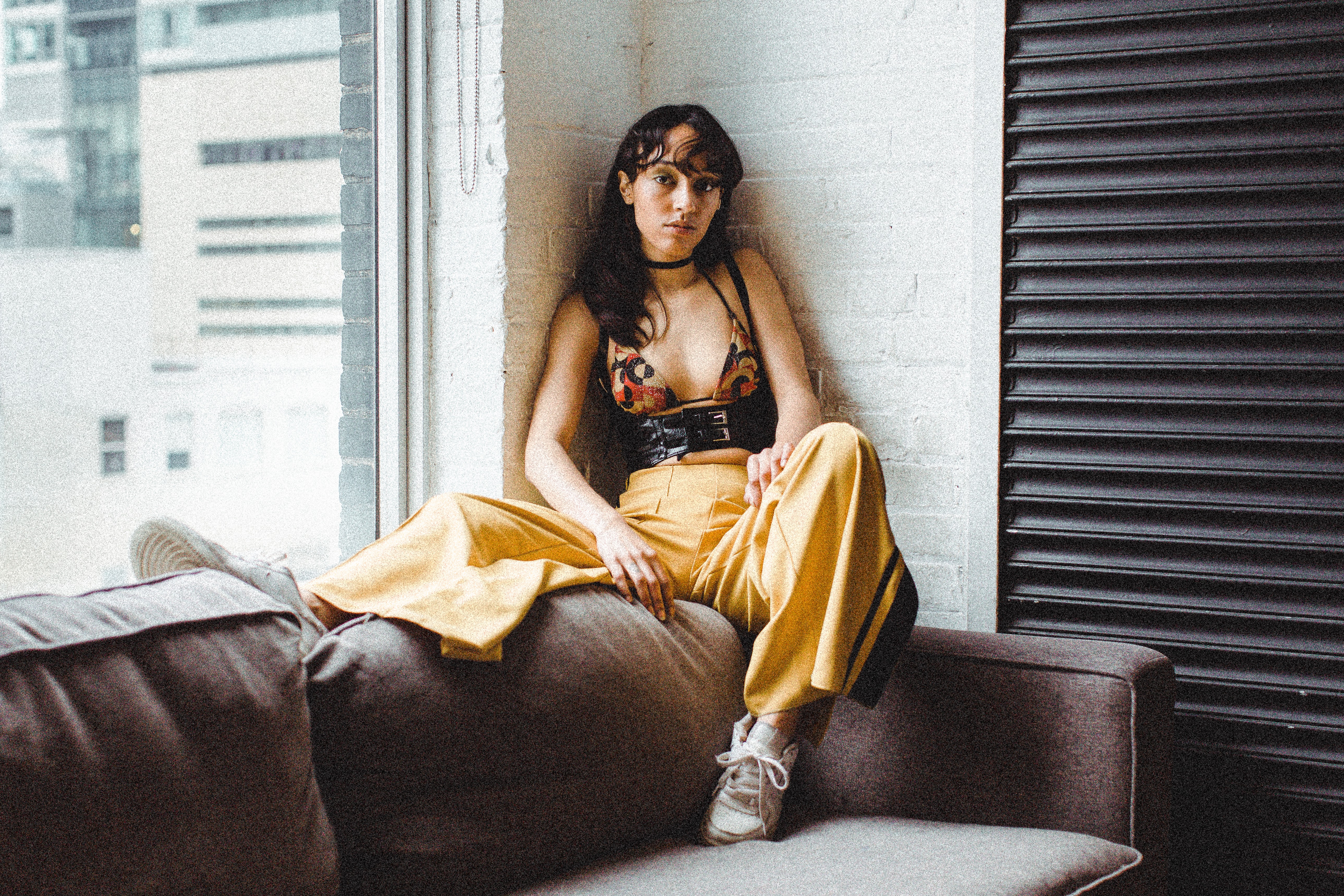 Working in a lane that's much more left-field from Thomas and PLAZA is Kris. Hailing from Barbados, the 23-year-old rapper went dark on SoundCloud after dropping her grime-style, Lil' Kim-infused tape, DON'T FEED THE ANIMALS, in mid-2015. The tape, produced by Toronto's LE7TY, and mixed by Roy Woods' engineer/brother in arms Sunny Diamonds, was a bit of an unexpected hit in the local scene.
Of course, this would all be a sad note to leave it on if she wasn't working on new music. She is and it's coming soon. | LISTEN
Tripsixx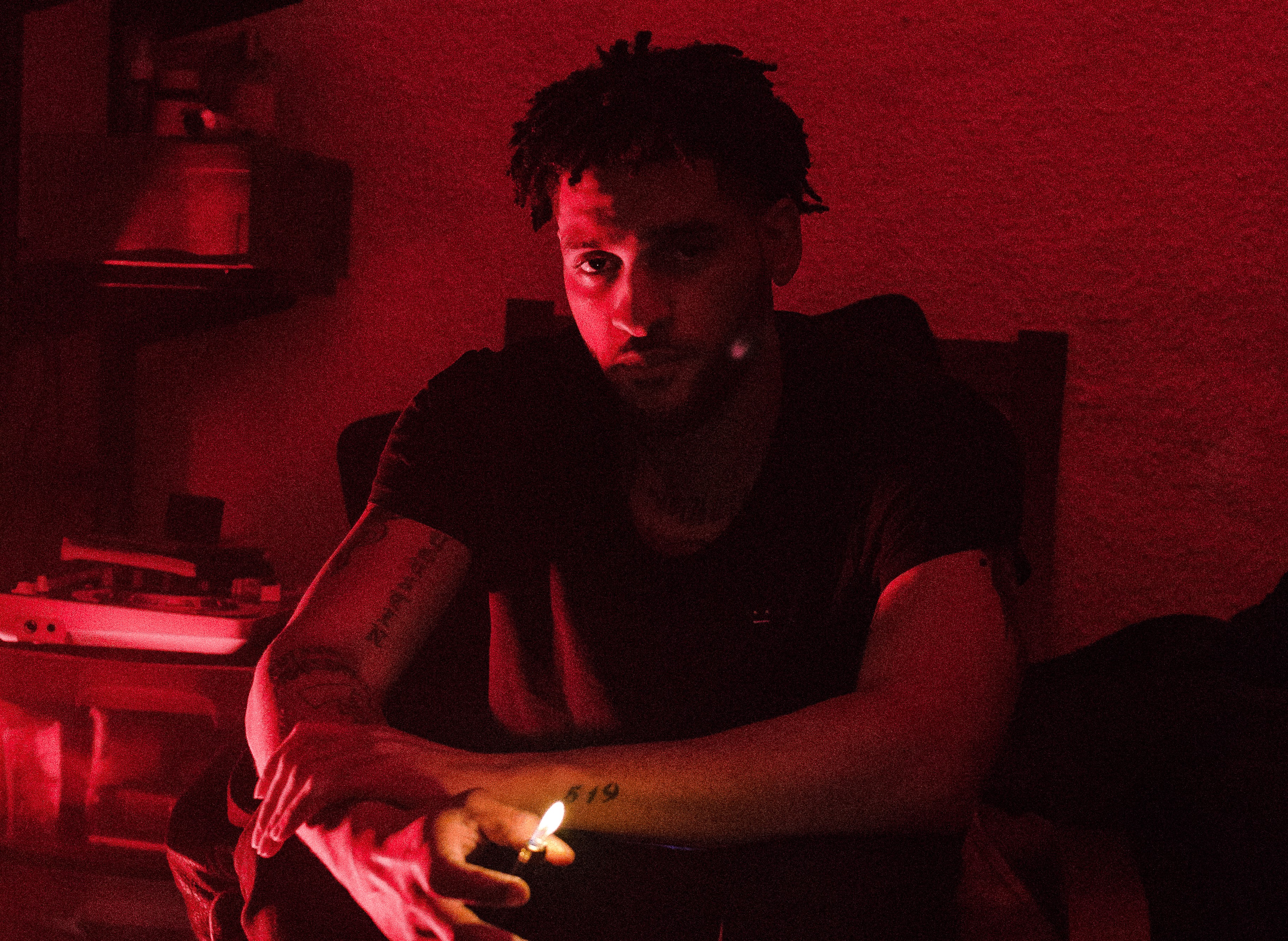 For a while, Tripsixx was one of the most underrated rappers on this list. His late 2015 tape, We Own The Night, is fucking wild and really didn't get as much attention as some of the city's bigger offerings that year. Thankfully, His closeness with OVO/UTU artist Roy Woods has helped the rapper gain some serious visibility recently (his newest track, Casino, skyrocketed to over 300k listens on Soundcloud after just a few days of Roy Woods retweeting it).
Aside from friendship, the duo has dropped two multi-million-listen tracks together (Y-3 and Goosebumps) over the last two years, and—if their cryptic tweeting can be taken into account—are likely deep into work on new music together. | LISTEN
REGENT PARK
Just a short drive east from the large shopping centres and consumers that traverse the core of Toronto is the infamous Regent Park neighborhood, birthplace of the socially-minded collective Point Blank. It was established in the 1940s as Toronto's largest public housing complex, but after years of neglect, the residences and streets fell into decay and disrepair. The city's government take on how to solve this would be to introduce the Regent Park Revitalization Plan, which began with the hope of rebuilding existing structures, providing better access for recreational art programs for youth, and altogether lessening the socio-economic gap that existed between the area and the rest of downtown
What happened though, was that a new area meant new homes that came at a higher price. In effect, pushing out older majority immigrant families and forcing many to relocate and other still homeless. The people of the community who remain in its confines are routinely treated as criminals, only proving the city's age-old neglect of Regent Park.
Even so, the area is still anchored by a sense of community that's sewn between the diasporas from the Caribbean, Somalia and Ethiopia, Bengalis, and Afghans that inhabit Regent. An example of the ingenuity and brotherhood of Regent Park's youth is Halal Gang (halal meaning "lawful" in Arabic), a nickname given to and by this group of all black, all Muslim artists.
Smoke Dawg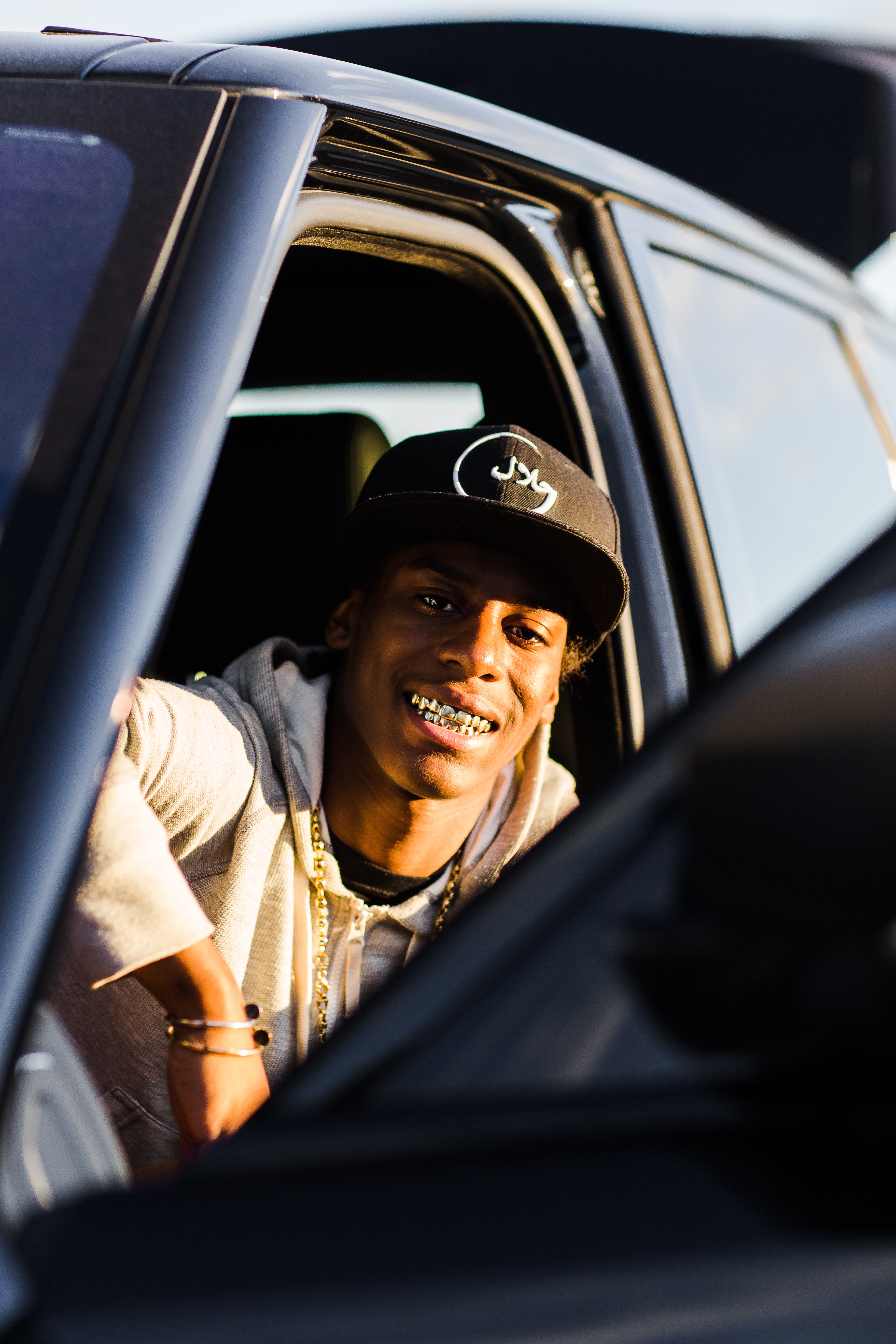 Consisting primarily of three artists: SAFE, Smoke Dawg, and Puffy Lz—whose backgrounds are respectively Eritrean, Trinidadian-Jamaican, and Somali—they rose to attention two years ago with the now coming-of-age Toronto anthem "Still" that indoctrinated the "Ginobli Dance" into a viral phenomenon in tandem with the downtempo Sade-sampled "Feel."
Since then, however, they've strengthened their hold here and overseas. Smoke Dawg bolsters a connection between Toronto and London on tracks with BBK member and UK Grime rap star Skepta. Smoke's natural knack for penning earworm hooks has landed him several hits over the last year with surely more heat on the way. | LISTEN
Puffy L'z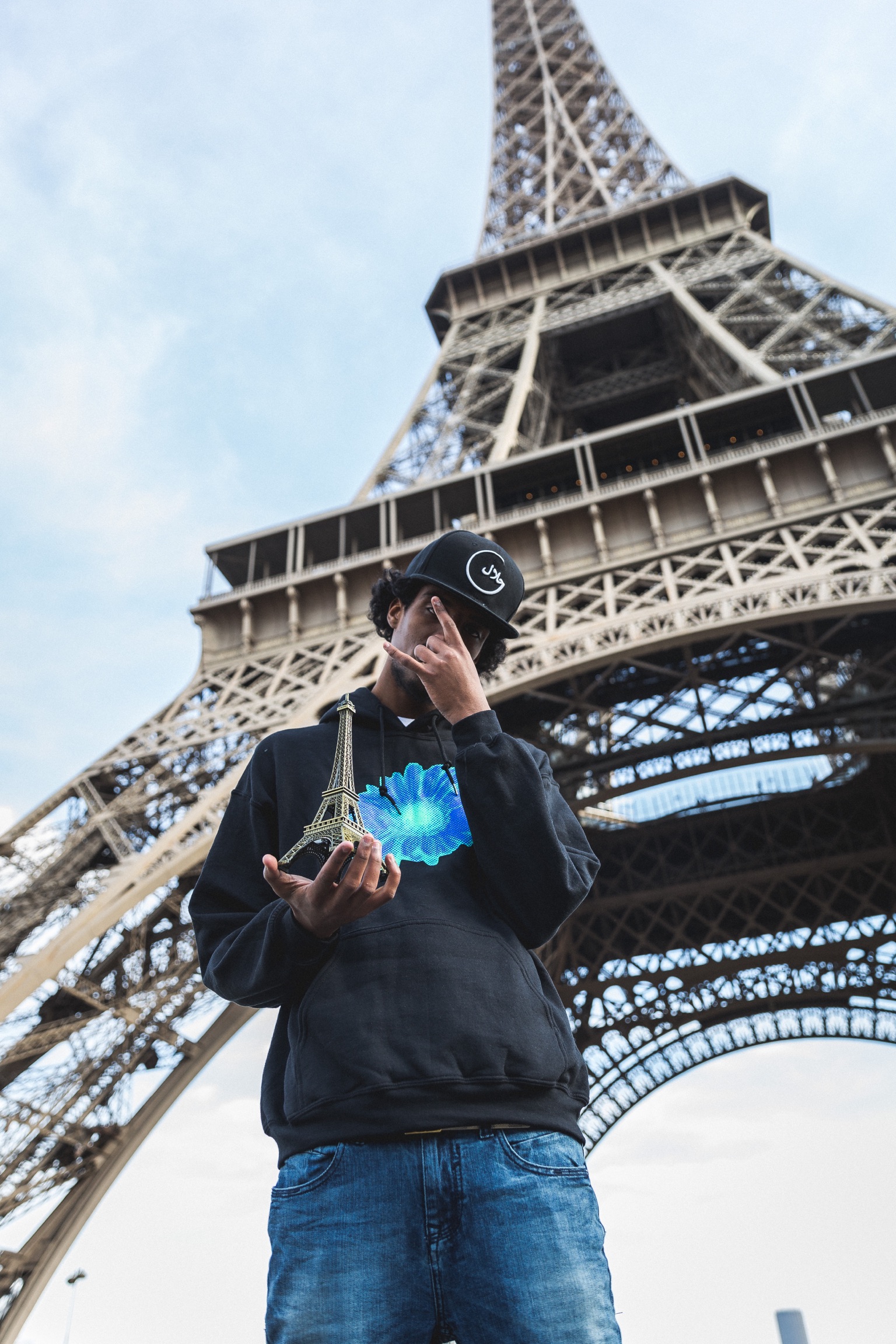 Puffy Lz, on the other hand, has been gradually courting a collection of internet singles over the last few years. His effectiveness can be credited to a style that trades technicality and atmosphere for a laid back flow—emphasizing catchphrases over poeticism, Puffy has been able to craft bangers like "Propa," and, more recently, his tongue-in-cheek Rihanna tribute track, "RiRi," with relative ease. His catalogue, now getting big looks due to being brought on Drake's Boy Meets World tour earlier this year, will likely carry him gracefully throughout the summer club and festival season. | LISTEN
Safe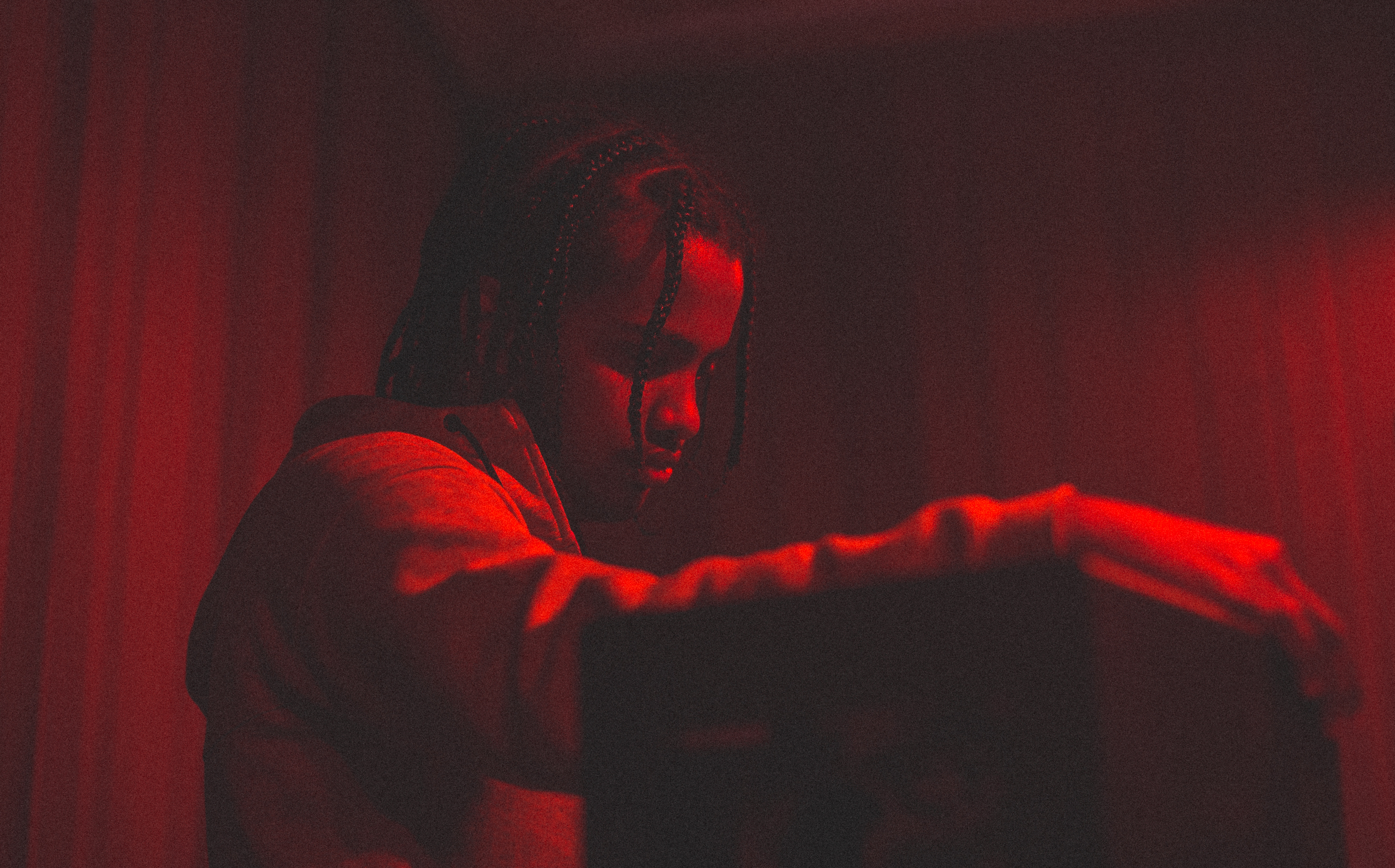 Finally, SAFE, who was once the initial breakout star and the first strong connection to the OVO camp, has remained quiet as of recent. Unlike the onslaught of tracks from Smoke and Puffy, SAFE has been slowly but surely been remastering and uploading his tracks to streaming services with the word being that a debut album is on the way. This would make sense considering the artist is now signed to US mega label Epic Records. | LISTEN
The three Halal Gang members also make up half of the six-person rap group Full Circle, which came out swinging via series of breakout SoundCloud tracks in 2016 (the self-titled hit "Full Circle" being our personal favourite).
THE ESPLANADE
The other half of Full Circle belongs to the Esplanade's own Prime Boyz. Running along Toronto's central waterfront and just parallel to the downtown business district, the Esplanade is primarily a low-rise residential area, and somewhere that was relatively forgotten in Toronto hip-hop lore until the Prime Boyz made the '176,' a subsided housing unit within the area, well-known to listeners both at home and abroad.
Jimmy Prime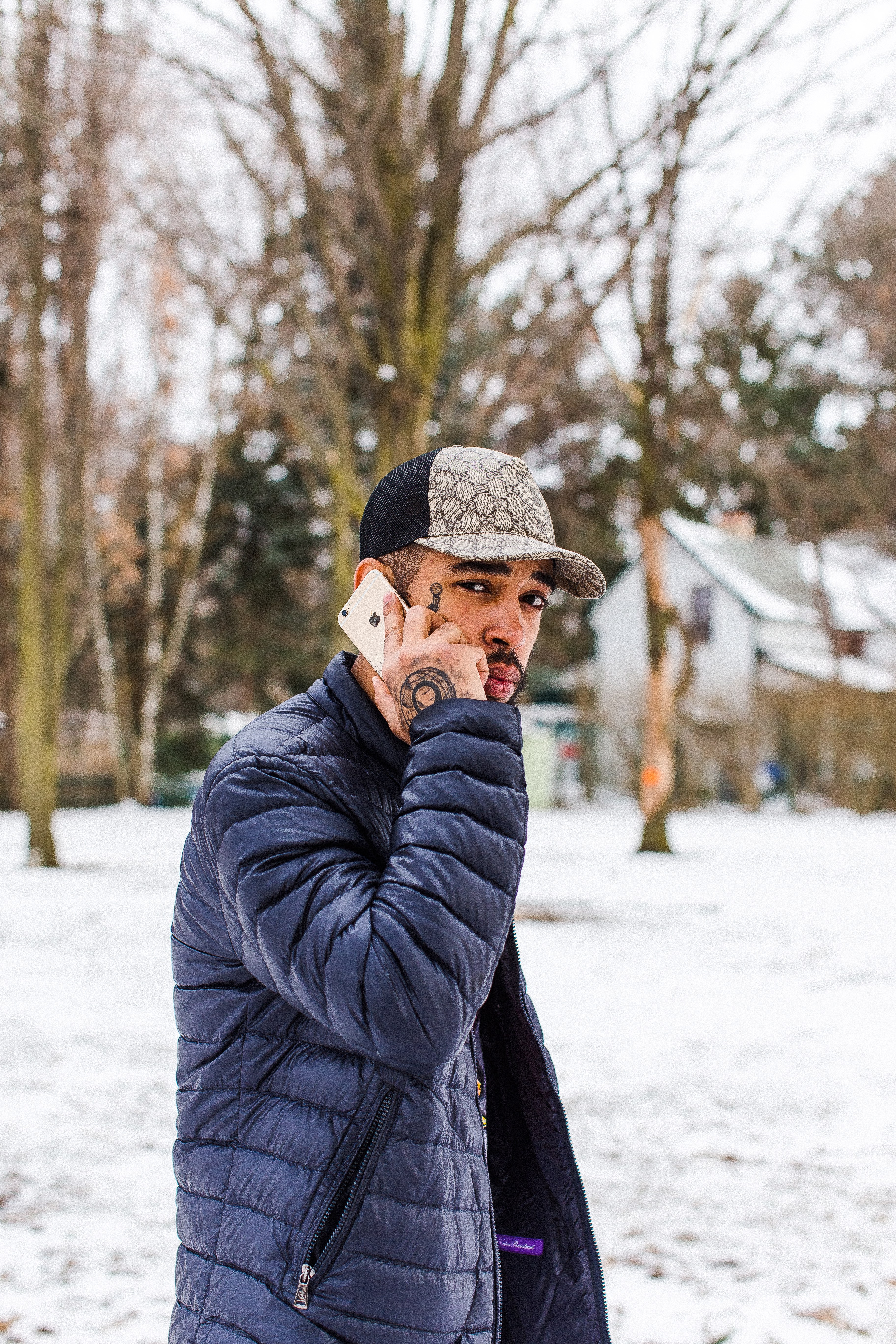 The group is a trio made of Jimmy Prime, Donnie, and Jay Whiss. The oldest member and most popular of the group, Jimmy, was initially introduced as Jimmy Johnson. He shed the stage name for the Prime moniker a few years ago and has maintained himself as one of the city's more consistent acts since. While he's still (unfortunately) most famously known for coining the term "the 6," Jimmy continues to push his music in interesting ways every time he drops a new project.
On his most recent EP, Bleeding Bull, Jimmy crests through a slide of auto-tune over increasingly off-kilter production that varies between harsh synth tones and harp strings courtesy of producers Arthur McArthur and longtime collaborator and currently in-demand Murda Beatz. | LISTEN
Donnie Prime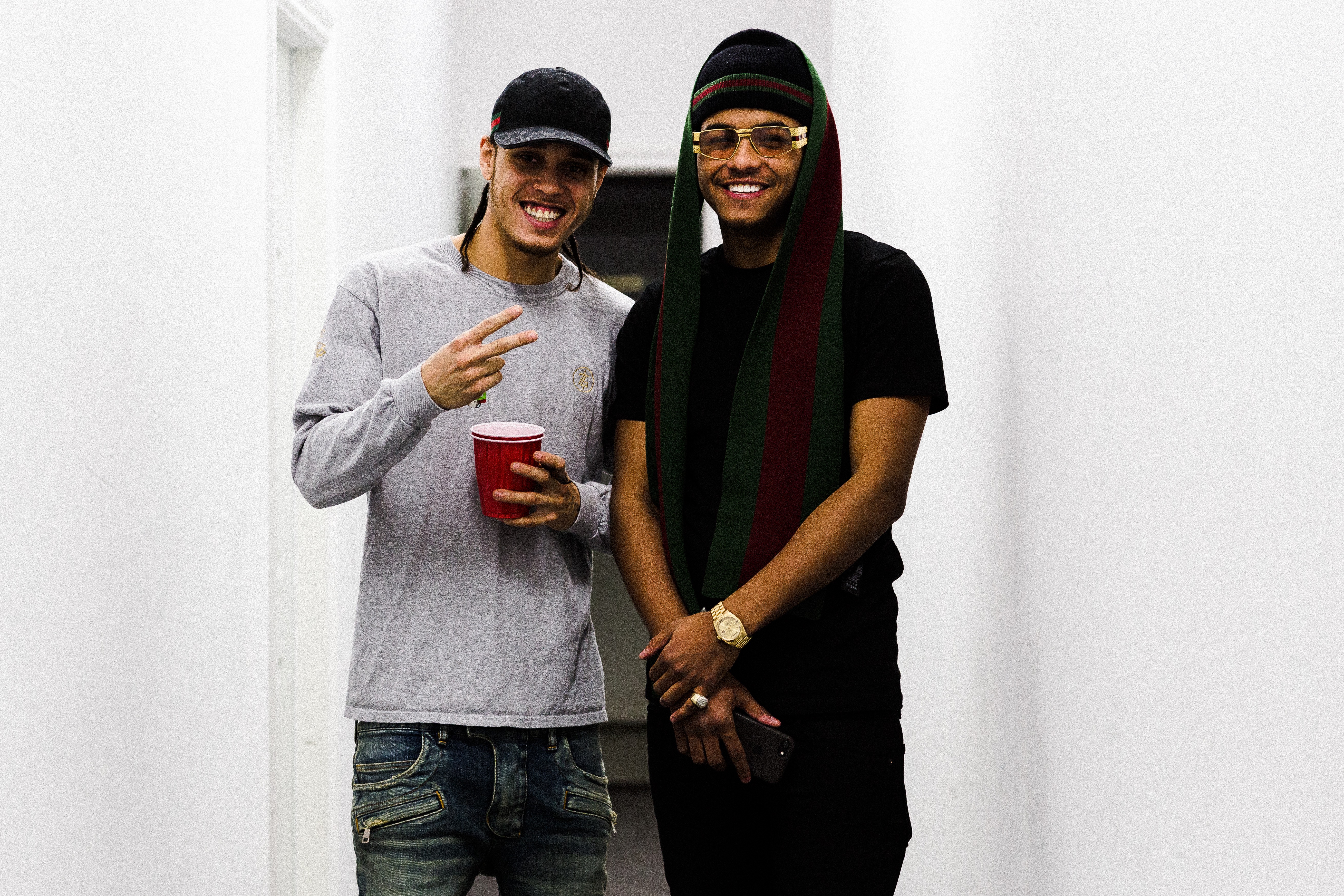 Donnie Prime, on the other hand, moves behind a more aggressive front. Although he has no full-length projects to his name, his features on Jimmy and other Prime acts showcase a marathon-like run across bars, often filled with countless threats and boasts. | LISTEN
Jay Whiss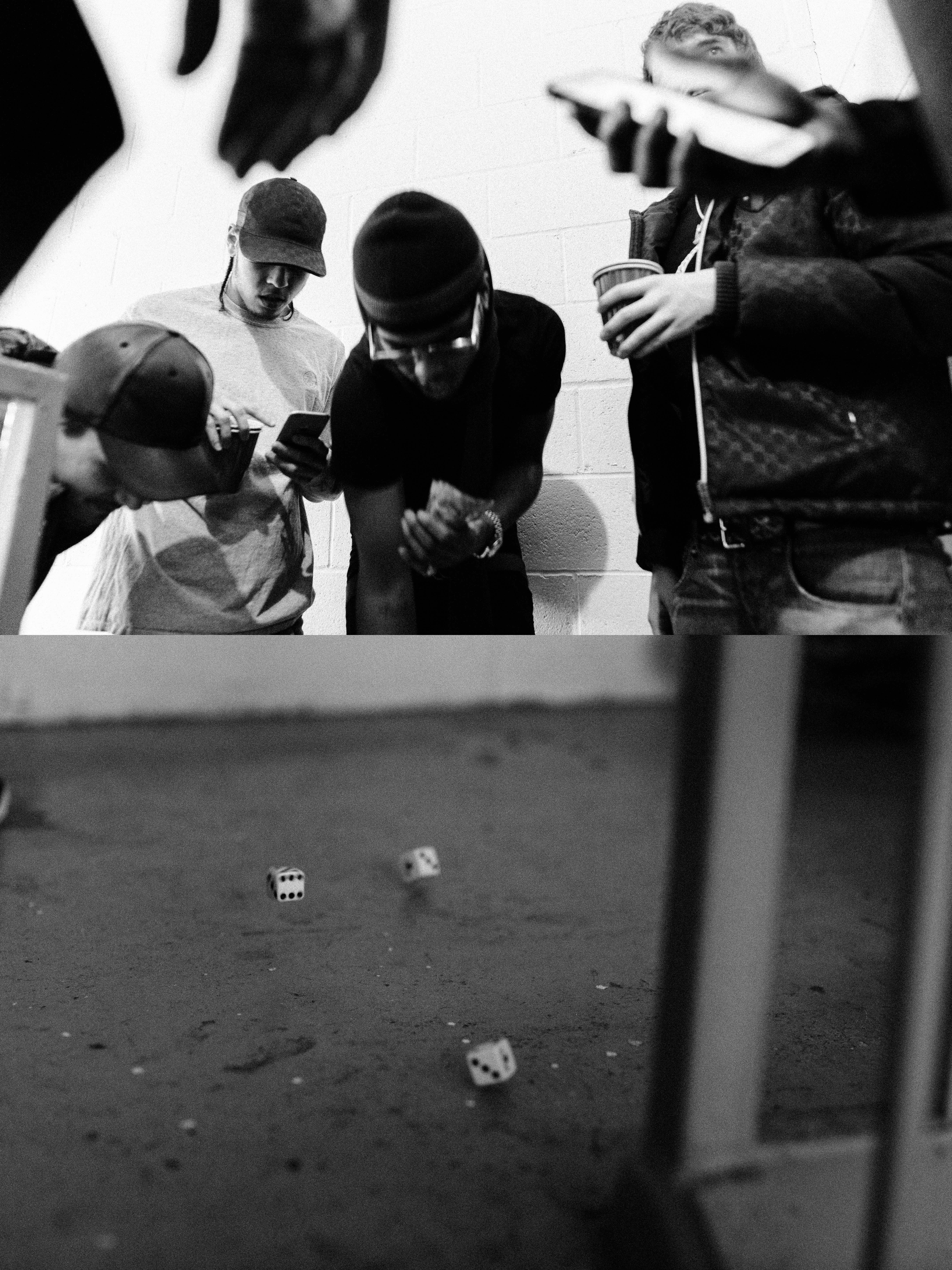 Jay Whiss rounds out the trio as the most varied, vocally-speaking, and is a tenacious rapper despite his recent dabbling in singing. Jay Whiss accelerates best when waxing poetics on travels around the Lakeshore and enjoying the spoils of the trio's increasing success. Most of the time, the three are hard to find around the city—usually recording at a secret studio along the lakeshore, or playing dice in the stairwell. | LISTEN
Matthew Progress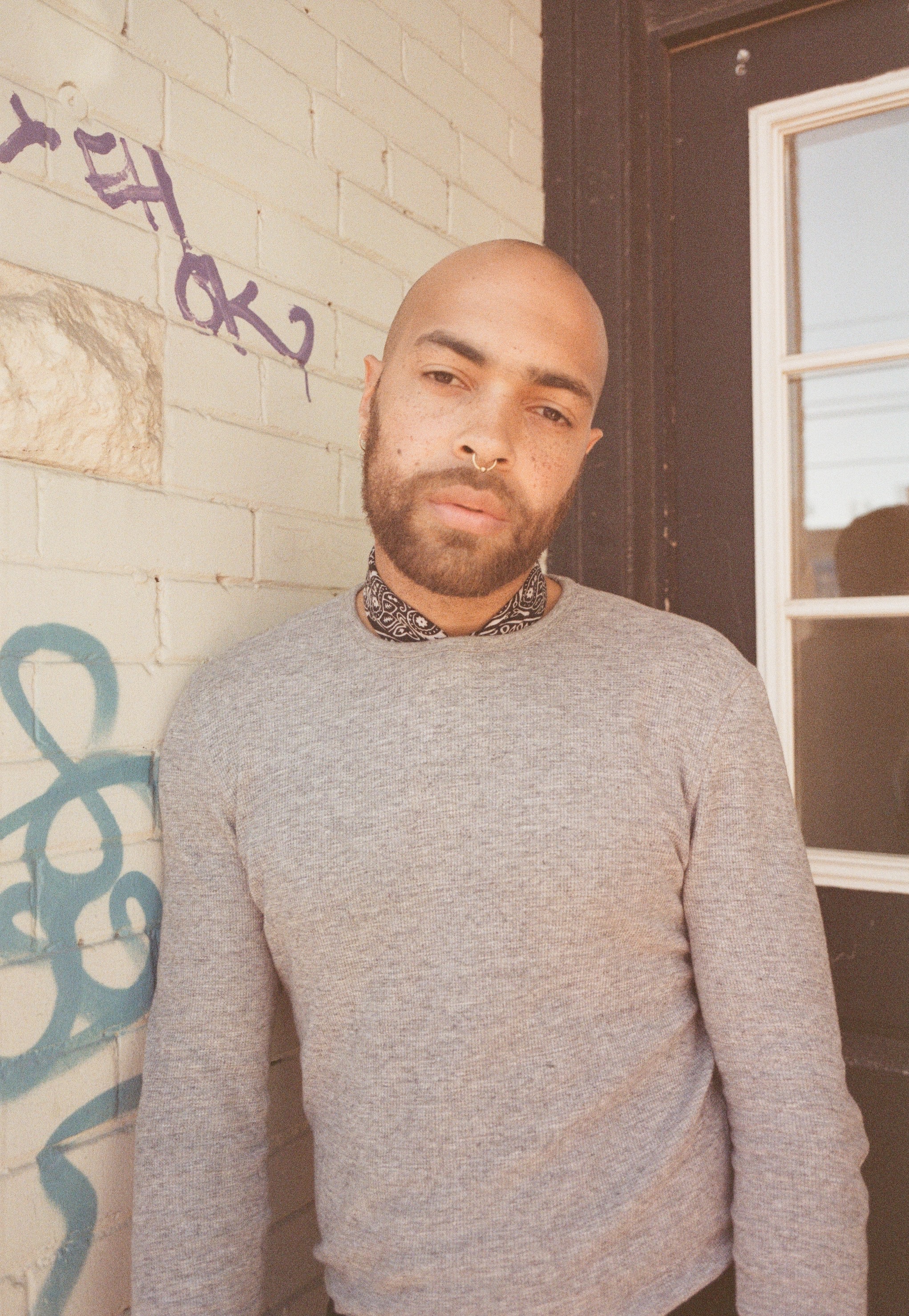 Few artists have mastered the art of combining two seemingly antithetical genres to fuse a distinct sound. Toronto is home to select artists who draw from an array of musical stylings to create a distinct and unique sound. Matthew Progress is one of them. Often combining the infectious rhythms of house music with sharp punchlines, the artist stands out in a sea of rappers whose sounds can easily be homogenized. Though Progress hasn't released any projects yet, the two tracks on his SoundCloud page, "Bellys" and "Le Fog," leave something to be desired. | LISTEN
ENTERTAINMENT DISTRICT
By and large, Toronto's entertainment district has never been integral to the core of its musical heritage. It has, however, in recent years, transformed into somewhat of an artistic oddity in the city—housing many of the city's newest condominiums, and oftentimes many of its low key talent. While the infrastructure within this area mainly consists of clubs, media companies, and brand-name fashion stores, the music that is created by its residents can range in variety.
Bianca & Taveeta


Singers such as Bianca, for example—a popular local photographer, who only recently dropped her first track, "Missed Calls," earlier this year—and Taveeta—a dancer and TV star who recently rebranded into a singing career—are examples of the entrepreneurial wave that has swept over Toronto thanks to social media.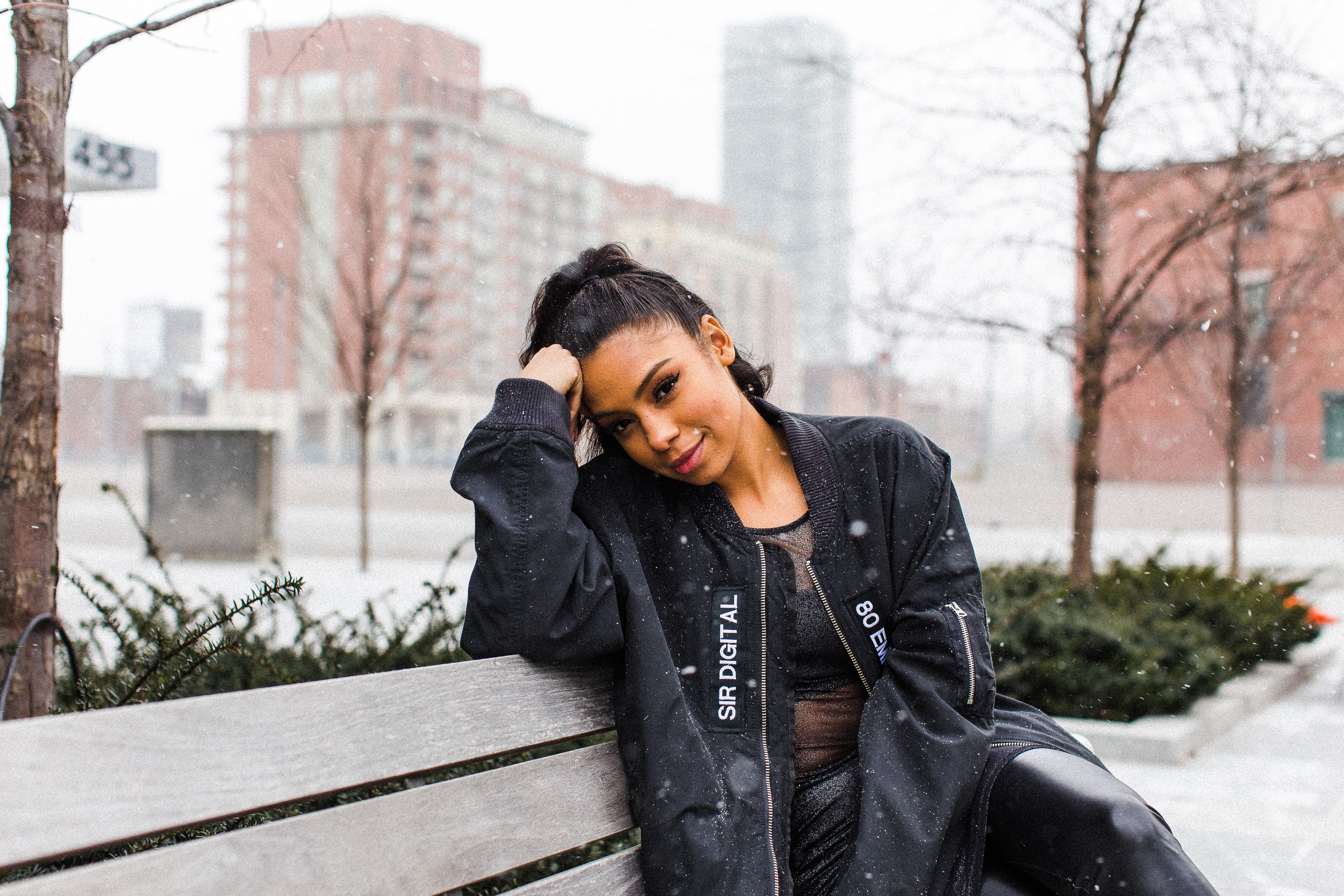 Both Bianca and Taveeta, the former being more of a Stevie Nicks, with the latter leaning towards that of a Tinashe, are relatively new but have stepped out with strong first single tracks.
| LISTEN / | LISTEN
TEA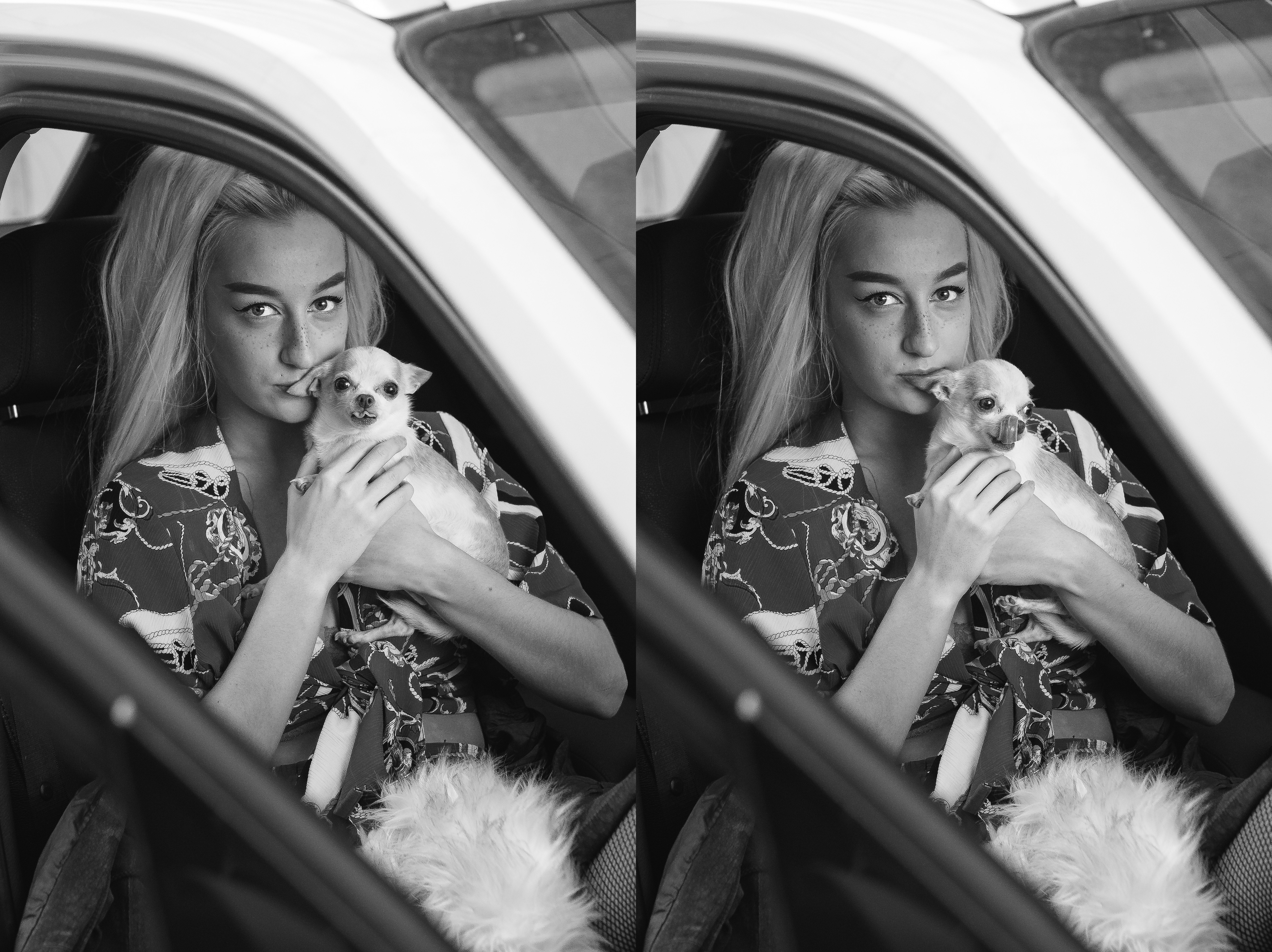 Alternately, TEA (known in full as Tea Kittagucci) is a staple of the downtown scene, with an extensive catalogue of music. Known for her creativity in the arts scene, TEA is a pop singer with the funk of Gwen Stefani and the vibes of Banks. Her visuals are a blend of absurdity and cuteness—often mixing bright color palettes with left-field concepts (like her video for NINETY FIVE, which is subtitled entirely in Japanese). TEA is currently working on her next project, set for release later this year. | LISTEN
Brick Grillins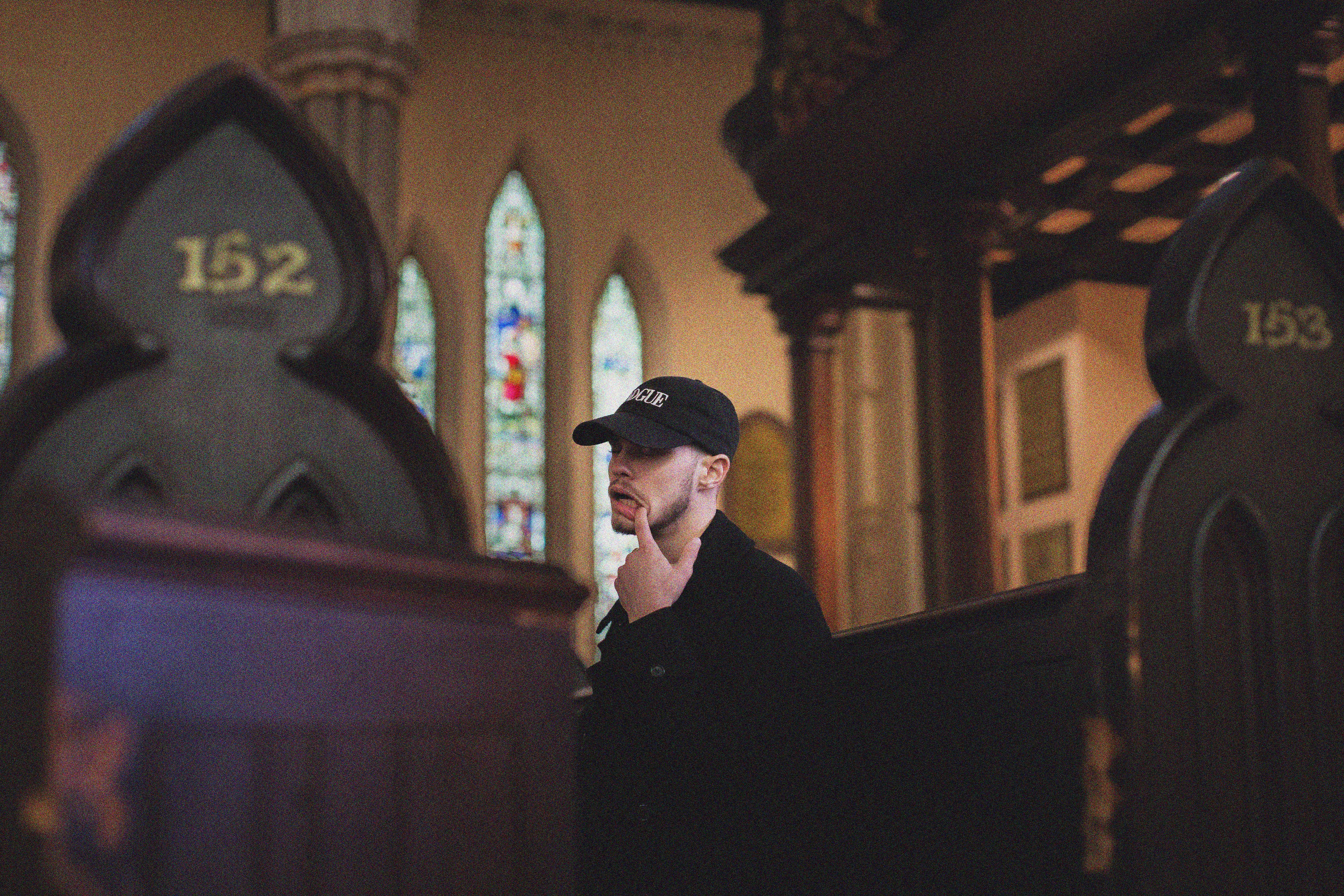 Then there's Brick Grillins—who's actually not from the entertainment district but spends basically all of his time there when recording. Grillins, hailing from Aurora, Ontario, is one part of the collective People & Places, which helped him make his first splash with his debut 2015 tape, Bipolar.
More recently, Grillins released a series of singles leading up to his next project, East Jenkins, which focuses on his battle with addiction and mental health (East Jenkins samples literal audio recordings of conversations between Grillins and his therapist). Prior to all of this, Grillins was a college baseball player from North Carolina but found his calling in hip-hop after an injury tossed him out of the sport. | LISTEN
UPTOWN
You might be wondering why uptown is on a downtown map—which is a better question for Toronto's city planners than it is for us. Generally, the area that surrounds Yonge Street north of Bloor is still considered a part of Old Toronto but isn't often referenced by locals in the same way that the downtown core is. It's a bit of misnomer, considering how culturally rich uptown is (Yonge and Finch, unlike downtown, is plastered with karaoke bars, Korean restaurants, and Asian supermarkets), but it also doesn't necessarily mean the area could warrant its own article. Still, it can't be overlooked.
Justin Trash
At 15 years old, Justin Trash was given an ultimatum by a friend's parents: either have law enforcement made aware that he was dealing Ecstasy to classmates at school, or leave California for good. Originally Canadian-born, Whitby, ON appealed to the young teenager as a second chance—a place to live a life free of drugs and crime. Eventually, Trash made Uptown Toronto his home, where he later started making music.
Though not always apparent, anger, hurt, and betrayal are overarching themes in Trash's lyrics and sound. Through music, he begins to reconcile with what happened in Los Angeles. Contrary to other artists on this map, Justin Trash is the only rapper coalescing his Korean heritage with hip-hop and as such, is part of a Korean-Canadian rap trio called Uptown Boy Band, who are also on this same wave. | LISTEN
Saya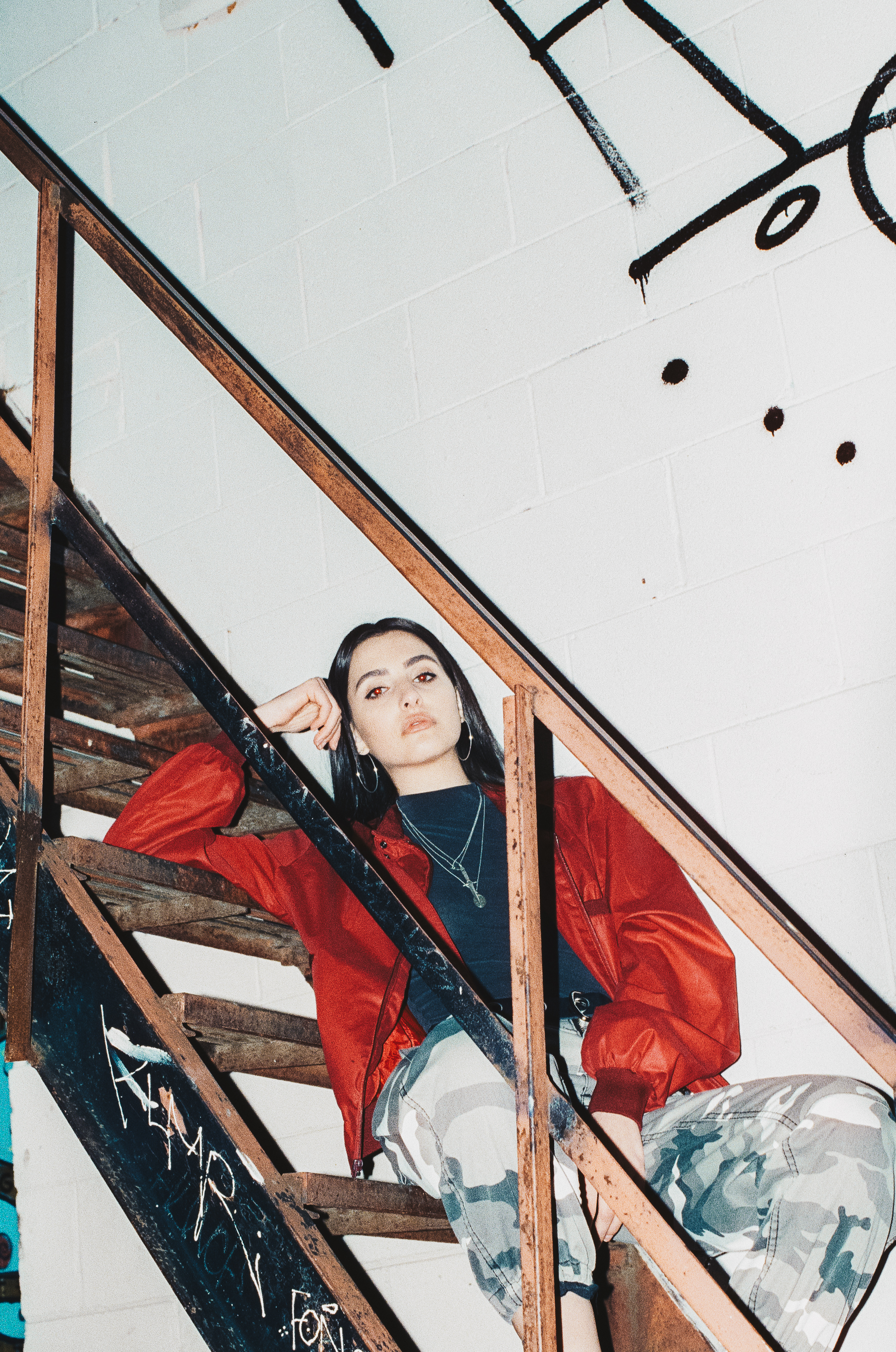 All eyes have been on Saya after she released her debut single "Wet Dreams" in 2016 with an accompanying music video that dreamily reimagines the 22-year-old singer as a deceptive, vixen murderer in an old Hollywood horror film. Her image is inspired inextricably by past eras, though her sound is crafted perfectly to remain current.
Saya uniquely marries a certain 80s-type ambiance with an R&B beat to create a refreshing brand of pop music. She is slated to debut her second music video and subsequent EP by the end of the summer. | LISTEN
Shaqisdope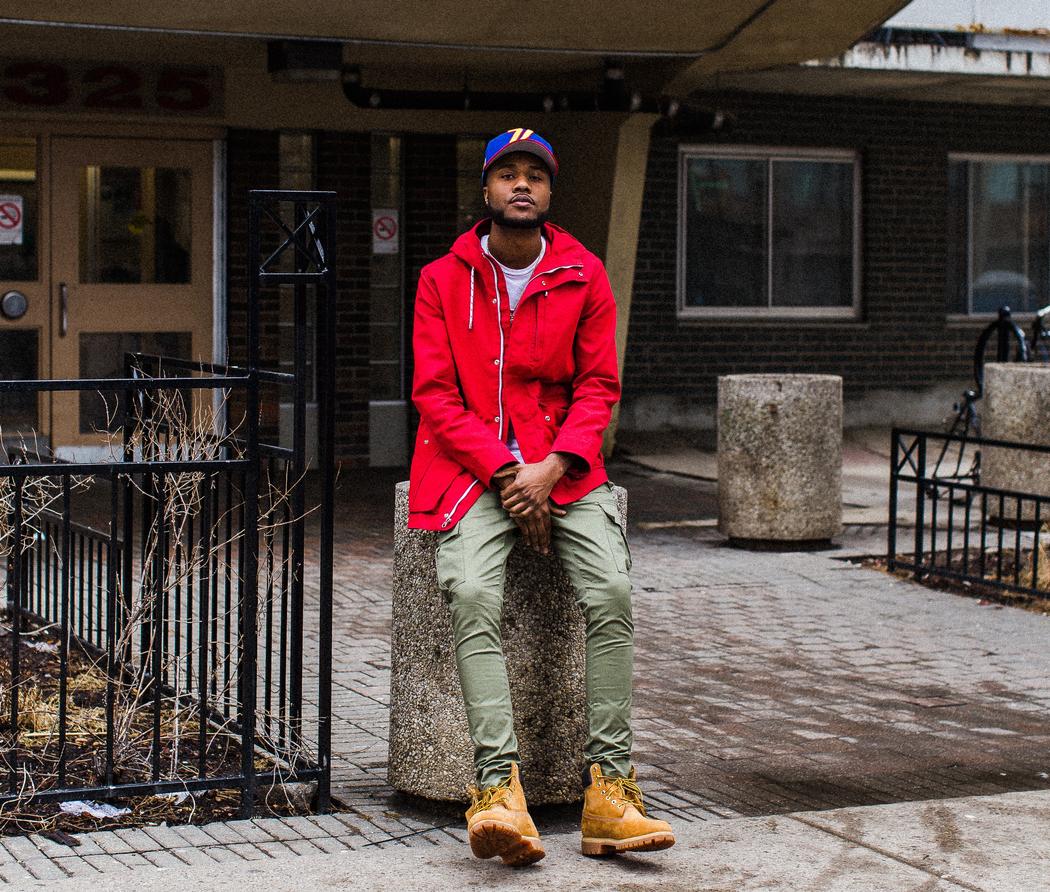 Before you ask, yes, Shaqisdope does take his name—his actual first name too—after the Shaquille O' Neal. Shaq, however, is no gimmick. In a city where nearly everyone errs on the side of melodies, he comes off as a traditionalist in the way he tips each verse with boundless energy, rapping over songs like he's in a sprint. Amidst this he also embraces his Latin roots, implementing the Spanish language in song as well as through recent collab with Venezuelan group West9 Phamily for "Bow My Head (A Morir)." | LISTEN
---
For all downtown Toronto attracts and inspires, it doesn't diminish its faults. We still lack a proper infrastructure to support local talent—public radio, outside of a select few stations, regularly shirks up-and-coming rap and R&B artists, while local venues are closing at a steady pace. The spaces that remain often host shows that are over-policed or canceled with little reason. Of course, this isn't a new issue: forefathers of the genre, like Michie Mee, Maestro, Saukrates, and many more, survived off underground and university-based stations, with only mid-level breakthroughs to mainstream radio. Most famously, Vancouver hip-hop group Rascalz refused to accept the Best Rap Record at the 1998 Juno Awards in protest of the absence of black-created genres on the televised broadcast.
While there's now the internet buzz that Toronto is receiving, it's hard to determine how much of it is actually resulting in substantive growth. Despite the availability of income from streaming services, many artists still find themselves moving out to L.A. or New York to pursue the more bountiful options there. Music video grants, on the other hand, were the one thing Toronto had going for it however with the possible cancellation of major Canadian video fund MUCHFact it remains to be seen how that will impact musicians going forward.
Though the future prosperity of the city's music scene is unclear, the musicians here still continue to bubble overseas and garner attention worldwide. If that's to say anything, the next five, maybe ten years will be interesting.
Jabbari Weekes is the Noisey Canada Staff Editor. Follow him on Twitter .
Jake Kivanc is relieved he no longer needs to receive text messages from Jabbari about this. Follow him on Twitter.
Andrea Gambardella is a writer based in Toronto and god bless her soul for coming through on this. Follow her on Twitter.
Bryan Chong has seen too many days in the east. Follow his work here.
Zhamak Fullad hasn't looked at the sky in days. Follow her work here.
Puffy Lz photo courtesy of Shamarke Abdi