Exactly one month after 17 people were shot and killed at Marjory Stoneman Douglas High School in Florida, high school students across the country marched out of their schools to protest gun violence. At least 3,136 walkouts were planned, organizers say — but each student had their own reason for participating.
"I am walking out because we need to put an end to gun violence. Because gun control needs to start here and now with our generation" said an 18-year-old student from Burke, Virginia.
"It just keeps happening over and over again and yet nothing's happened. 17 lives gone and yet nothing done," said a student in New Orleans, showing a sign with the faces of the Parkland shooting victims.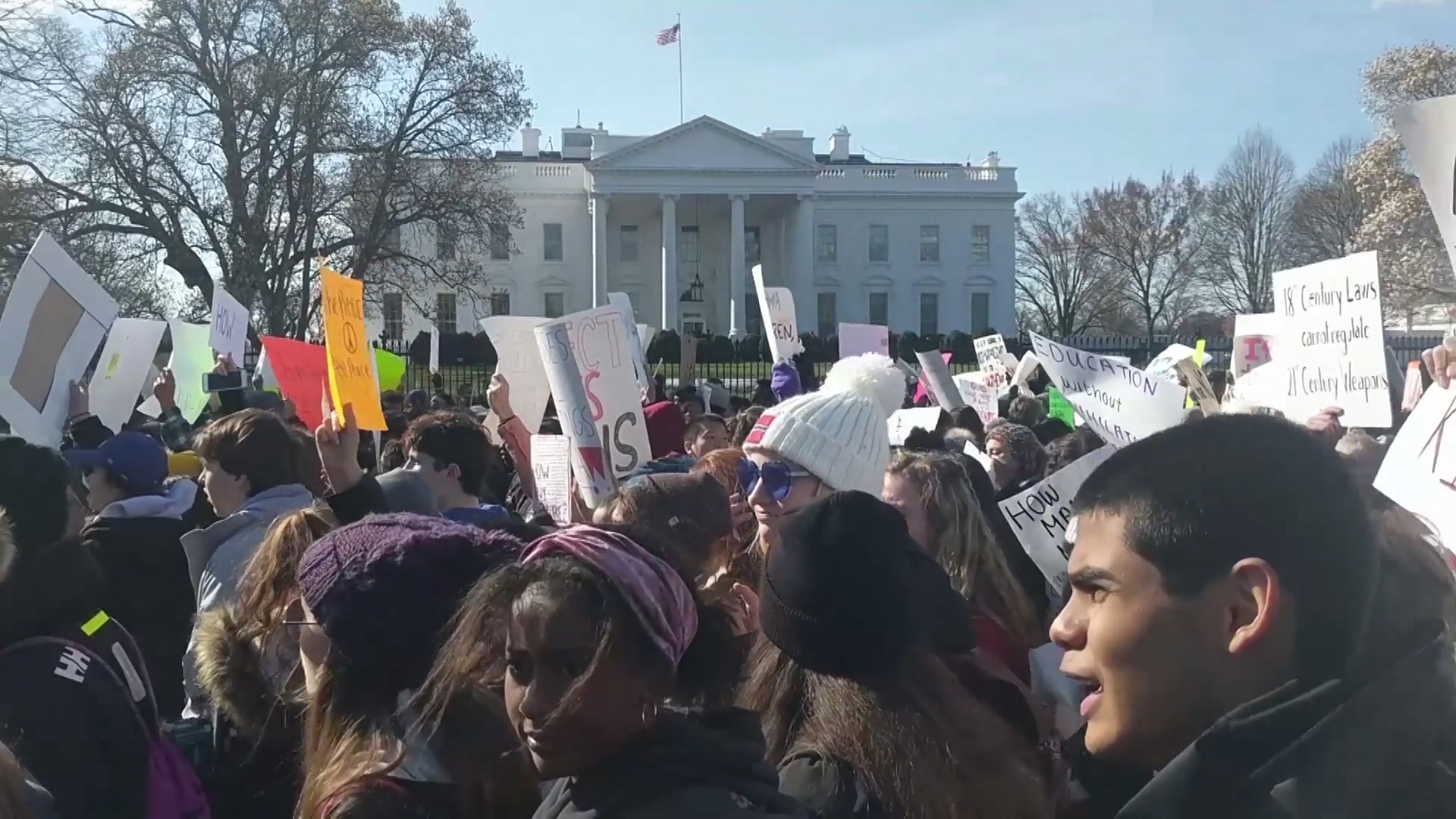 Organizers of the march posted a list of demands on their website, which include banning high capacity magazines, expanding background checks, and preventing any legislation that would arm teachers.
Another gun violence march, dubbed "The March for our Lives," is scheduled to take place on March 24.
Additional reporting contributed by Brooke Saias.