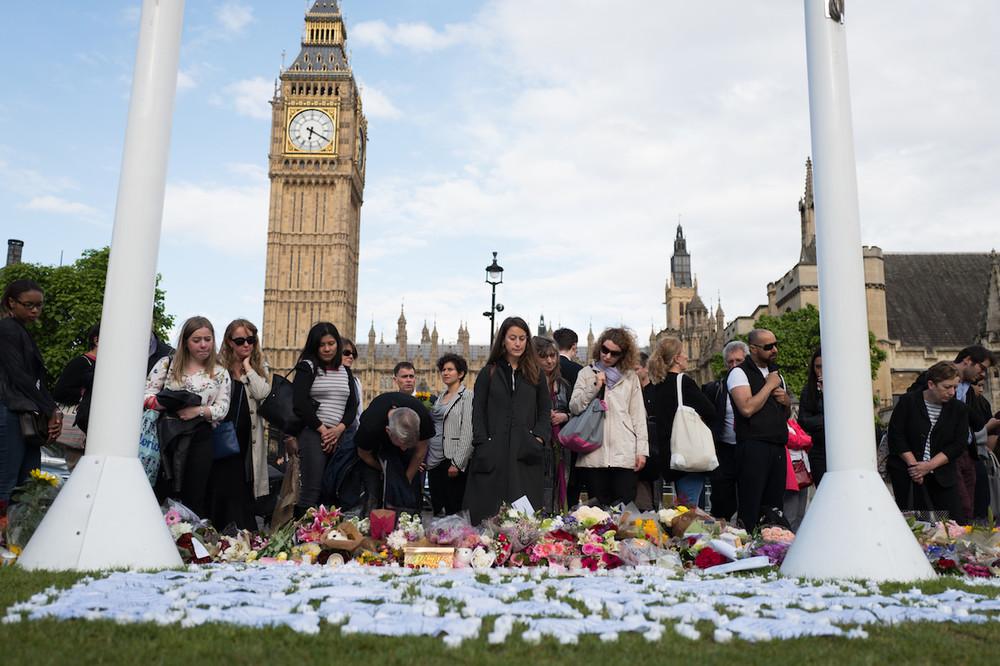 This article originally appeared on VICE UK
It's been a horrendous week. On Monday, people filled the streets of Soho in central London for a vigil in remembrance of the LGBT people killed by a gunman in Orlando on Sunday. I was there, taking photos and speaking to people about the ripple effects of the horrific massacre.
Then on Thursday a 52-year-old man stabbed and shot Labour MP Jo Cox repeatedly as she walked down the steps of her local library in Birstall, West Yorkshire. In the wake of her death, leaders from all political parties in the UK have acknowledged her good nature and strength as a politician and parent, and the vigil saw many of them show their support in person. Hundreds of people gathered to stand in solidarity with her family and to remember her drive for fairness, equality, and non-conformity.
Avaaz, a global civic organization that promotes activism, showed their support by erecting a memorial wall. "Jo Cox was a hero of our fight for a better world and we're here today to honor her," Avaaz campaign director Bert Wander told me. "She was killed because she was somebody out there fighting for something that she believed in. She was killed because she was fighting to stay in Europe, she was killed because she was fighting for refugees, and that violence—against our democracy, against a young mother who was just out doing her job—has no place in Britain."
Former Labour party leader Ed Miliband spoke about to the gathered crowd about "her legacy of giving a voice to the voiceless."
"Jo Cox only loved—she never hated," he continued. Labour MP Harriet Harman also spoke, pleading with politicians to take inspiration from Cox and "seek solution without division." As the speeches came to a close, a group of people sang hymns and held candles in remembrance.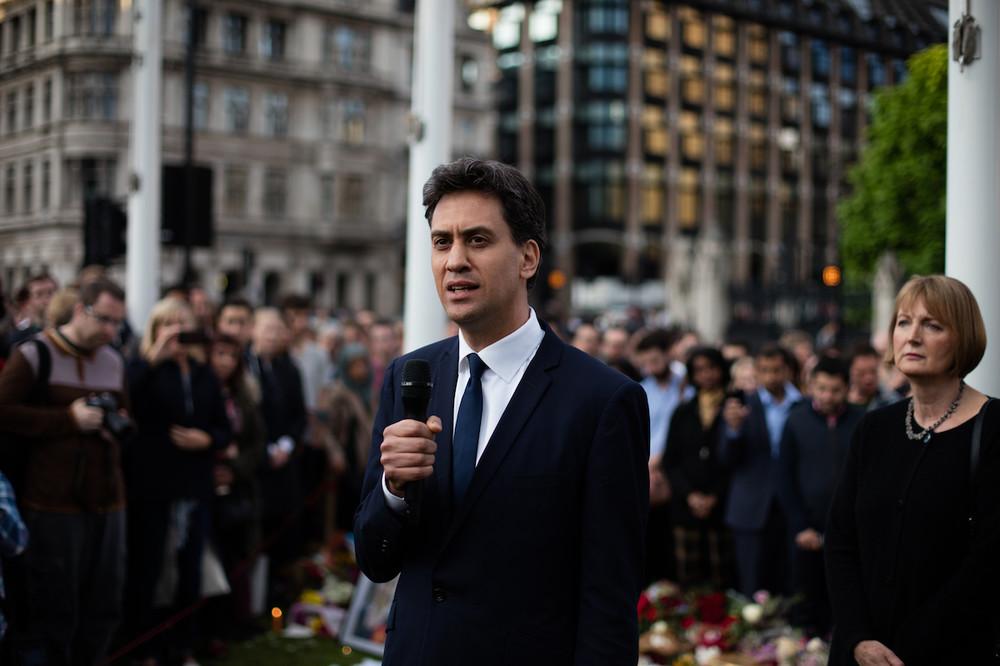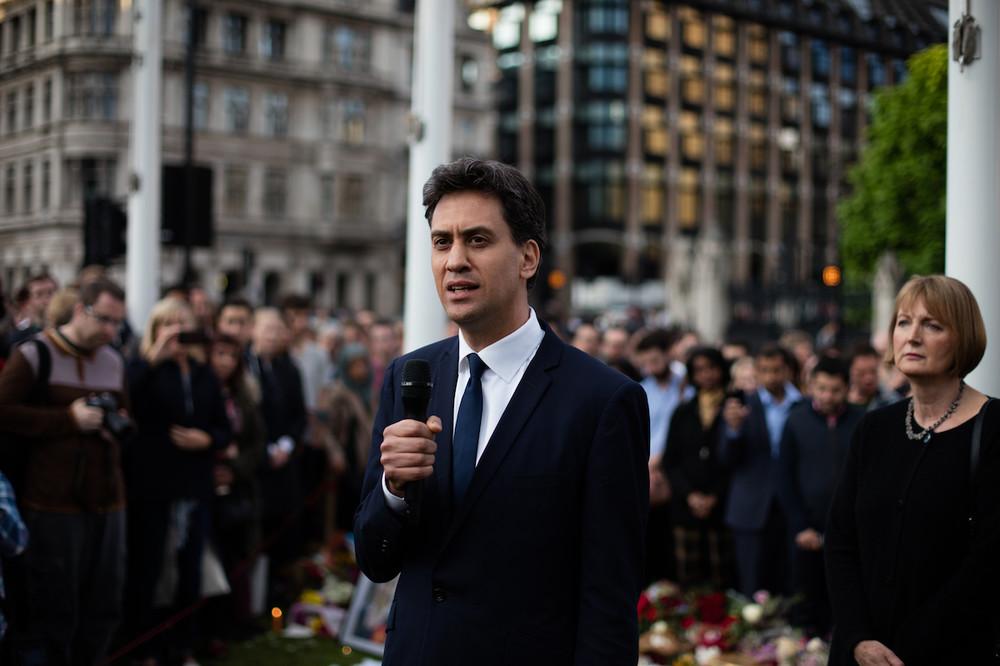 I'm used to telling people that my job is pretty fun. I take pictures of interesting people and there's often laughter shared while photographing them. This week, there hasn't been much levity to the work I do. But the negativity lifts when I encounter the solidarity, strength, and hope of the communities who come out in numbers to pay their respects. Friday's vigil obviously wasn't about me, but was a powerful reminder of how people will stand up against hate—even during a week like this.
Follow Harry on Twitter