For just $625 — or the cost of about 250 loaves of bread —anyone can access science nerd and foodie Nathan Myhrvold's latest self-published culinary opus on the humble crumble.
"There's plenty of recipe books that you can buy that I can't compete with. Those books are cheaper. Those books are smaller, and more portable," Myrhvold told VICE News of his new tome,"Modernist Bread." "But if you care about the why, if you care about the history, if you care about those other things, maybe I have a proposition."
Myhrvold, along with French Laundry chef Francisco Migoya and a 22-person staff, spent four years baking over 36,400 loaves to produce the cookbook. Spanning the history of bread, as well as busting common bread myths like what exactly makes NYC bagels taste so good, Myhrvold's dissertation is definitely comprehensive.
And that makes sense — before Myhrvold put on his chef's whites, he was usually in a lab coat. A child science prodigy, he attended college at age 14 and worked with Stephen Hawking exploring the nature of space and time. He pivoted into tech, first as the chief technology officer at Microsoft, and then as the founder of Intellectual Ventures, a controversial company that has filled court dockets and made headlines for patent trolling, while also trying to solve some of the world's biggest problems, like trying to eradicate malaria.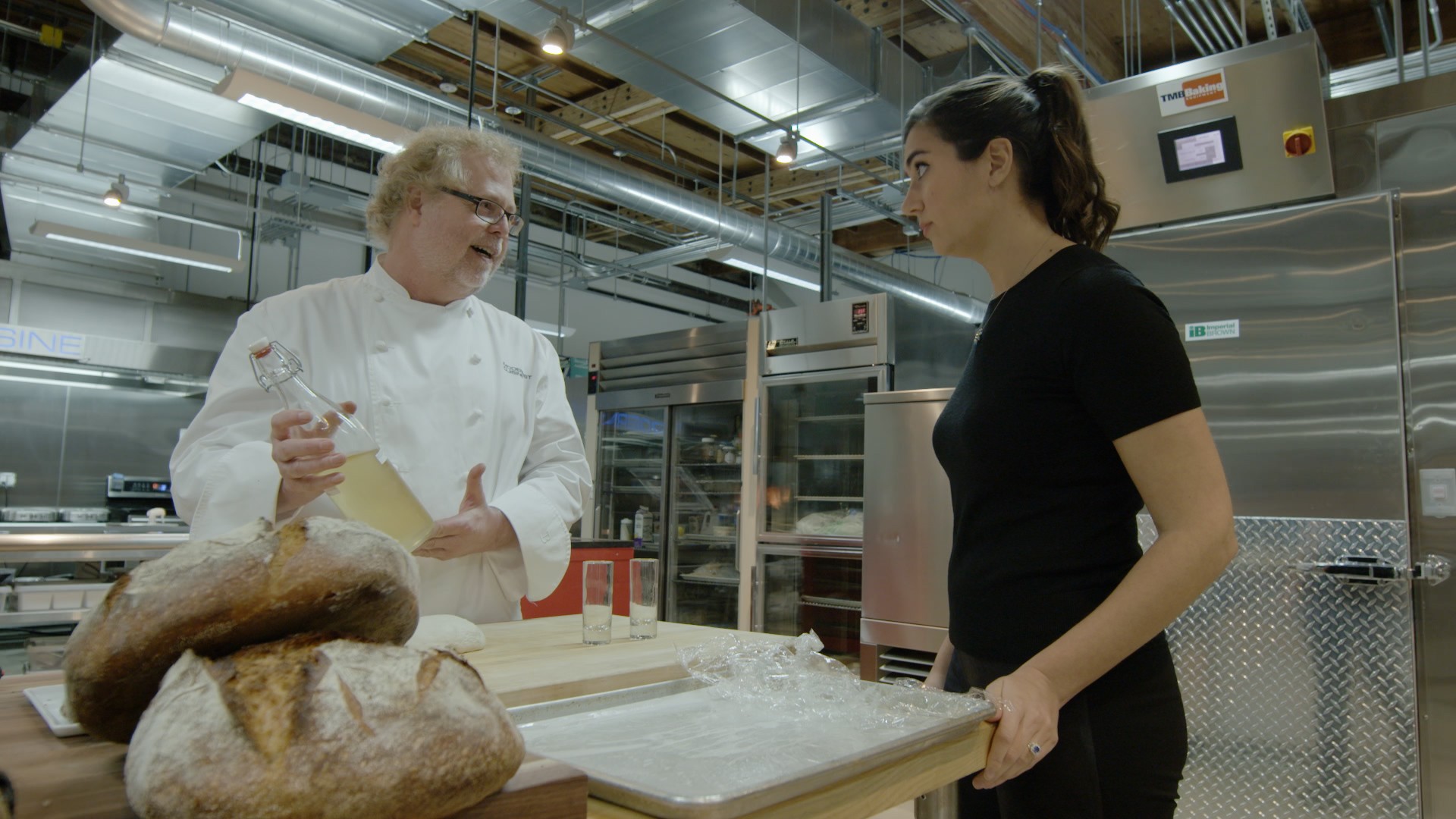 But lately, Myhrvold has been obsessed with food, putting his millions into cookbooks — and bread.
"Bread is something that we historically all wanted to be cheap. It was a huge part of society," said Myhrvold, who is already working on his next cookbook. "But if I said, 'OK, well, should the risotto be cheap?' Most people say 'no'."
"Modernist Bread" follows his similarly priced 2,400-page 2011 cookbook, "Modernist Cuisine," which was a critical success, though he won't disclose how many copies of the book were actually sold.
But does the world need brioche-flavored vodka, or to learn how to make bagels with toppings that will stay on and won't litter the bottom of the brown paper bag? We sat down with him to find out.
This segment originally aired Dec. 6, 2017, on VICE News Tonight on HBO.