Veronica Garbutt / Getty
To hear Sherri tell it, it was a baseball game that really started it. After decades away, Major League Baseball had finally anointed San Diego's Petco Park as the site of its marquee all-star weekend. So in the days leading up to July 12, 2016, the city began cleaning up its act to prepare for primetime. Unsightly portable toilets were padlocked and removed, tent-laden encampments that lined downtown blocks near the stadium were evicted. "That's when they started cleaning everybody out," recalls Sherri, who had been staying under a nearby bridge. "There were sweeps all over the place. They put rocks underneath the bridges where people were sleeping and built these planter beds full of cactus."
Now, less than 18 months later, the wealthy coastal town finds itself embroiled in California's worst hepatitis A outbreak in over two decades. Per the county's official tally, there have been 567 reported cases to date, overwhelmingly the homeless, with 382 hospitalizations and 20 known deaths. The situation was dire enough for Governor Jerry Brown to declare a statewide state of emergency in October.
It's a shocking development for a disease that, in the words of Robert Schooley, professor of medicine in the infectious diseases division at the University of California San Diego medical school, is "extremely preventable." Hepatitis A is transmitted via direct contact with the blood (commonly people who use heroin) or stool (commonly homeless) of an infected person. The disease attacks the liver, causing gastrointestinal illness and jaundiced eyes and skin. And at this point, there's no specific treatment. In the case of San Diego, with its sizable homeless population—many of whom also battle opioid addiction—the disappearance of those limited bathroom facilities was enough to kickstart a public health crisis. "In some ways it was the perfect storm," Schooley says.
The city has responded by power washing sidewalks and handing out Purell and "sanitation kits" (plastic poop bags) in homeless-dense areas. Wake up early and you'll see workers in Hazmat suits and trucks coating the streets with bleach. Plastic sinks with multilingual warnings about Hepatitis A dot the landscape; there are new portable toilets with round-the-clock guards. In early December the city opened the first of three giant tents—sanctioned homeless campgrounds in a parking lot—that will "house" up to 700 people. The city has diverted $6.5 million from the permanent housing budget to fund the operation of the tents for just seven months.
Police sweeps of homeless camps have gotten more aggressive, too. In September, a police raid on a notorious tent cluster on 17th Street, known to some as San Diego's skid row, resulted in 75 arrests, nearly all of them for misdemeanor crimes including blocking the sidewalk with belongings, settling in a tent, or drug charges. Two dozen citations were doled out on top of that. Many of the arrestees sat in jail for multiple days awaiting arraignments; some took plea deals, others still wait to be charged. Police arrested 270 homeless people for encroachment or illegal lodging in September of this year alone, triple the count of last September.
There are also major efforts underway to vaccinate vulnerable populations, with roughly 84,000 at-risk recipients so far. To underscore the sheer lack of preparation for such an outbreak, the CDC is now warning of vaccine shortage, as manufacturers scramble to produce enough shots to meet the demand. But beneath the public health crisis is a political one that has been festering for years.
---
More from Tonic: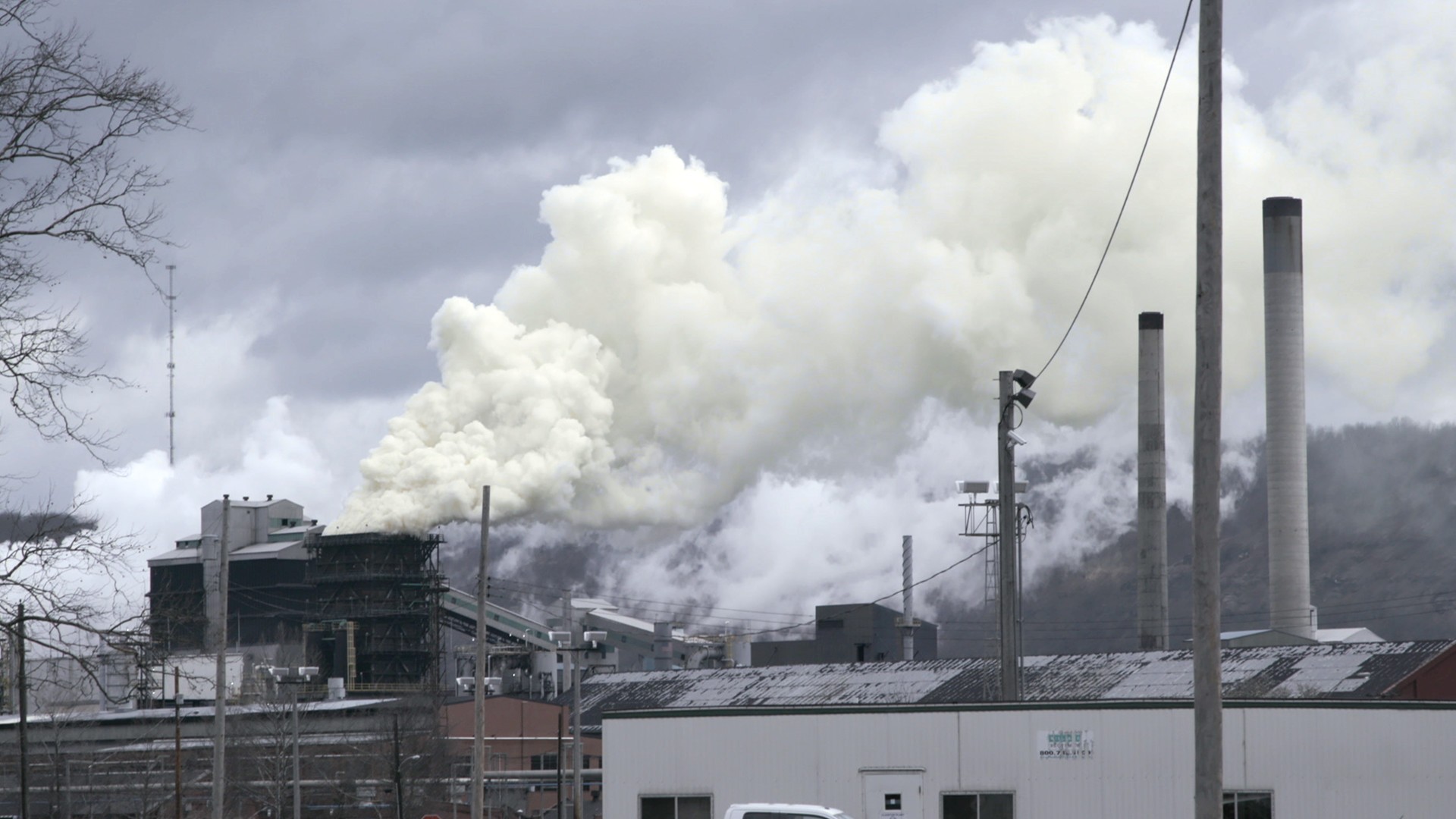 ---
In November 1998, the San Diego Padres were fresh off a charmed season that saw them all the way to the World Series. So when a ballot measure asking for over a quarter billion dollars in public funding to aid in the construction of a new stadium in the city's blighted East Village neighborhood came up, it coasted through. In 2004, Petco Park was baptized with an 8-2 Padres win over the rival LA Dodgers.
In some ways, the plan worked. Private investment near the park shot up, and the area fast became among the city's most vibrant. Property values surged. But a number of those properties were single resident occupancy (SRO) buildings, cheap, short term rentals—the last rung of the low income housing ladder. In 2003, the city counted 8,950 such units. But as property values soared, SRO stock plunged, many demolished to make way for higher rent lofts and luxury development. By mid 2015, that count had plummeted to 3,872.
Despite its relatively small size, San Diego has the fourth most homeless of any city in the United States. Homelessness has spiked 18 percent in the last year alone, as median rent in the county has surged to $1,940. The official tally stands at 5,600, but Sherri—who worked in social services before she got sick and lost her home—thinks the real number is much higher. "They're so hidden. I've done that count. There's no way you can count everybody you can't even see them." One new study thinks it might be closer to 7,500. With only 2,600 highly-sought-after shelter beds, many have no choice but to sleep on the streets.
While the removal of already rare bathroom facilities ushered in the current Hepatitis A epidemic, a less obvious culprit made things worse. When California passed Proposition 67 last November, its well-intentioned "plastic bag ban," a ten cent fee was levied on plastic shopping bags common at grocery stores and elsewhere. For some of the homeless, that change was life-altering. "People used to take the free bags and shit in them and throw them away," recalls Sherri. "But they couldn't afford the ten cents. So then they couldn't do anything but shit where they were."
Compounding the issue further are laws that criminalize homelessness, like San Diego's encroachment law, which makes placing personal items in public space a ticketable offense. For the homeless, many of whom are living alongside their belongings in tents or shopping carts, this is an impossible ask. "Every city does this, criminalizing homelessness in some way," says Kath Rogers, a San Diego attorney bringing a class action suit against the city over its encroachment ordinance. "Sometimes it's illegal to sit or lie on public property, sometimes it's a ban on public feeding."
One of the plaintiffs in Rogers's case has 15 citations and multiple arrests over encroachment. Sherri, who now lives in a studio apartment, devised a regimented program to minimize all exposure to the cops. Still, even she got dinged once. "I got the fine, it started at $25. But I didn't have $25, so the penalty went up, and by the time it finally went into collections I was looking for an apartment, trying to get off the street, and I had bad credit."
Outstanding debt can dissuade the sick from seeking medical attention, even those with Hepatitis, for fear of additional medical bills. "I know a lot of people that got sick with it that weren't ever formally diagnosed. Because after awhile it goes away. They'd be like "man I was really yellow" but they wouldn't even go to the doctor," Sherri adds.
Meanwhile, the Hepatitis A crisis is becoming a national one. Michigan, a state roiled by the opioid epidemic and home to one of the nation's most controversial anti-panhandling laws, has seen 555 cases and 20 deaths of its own this year, overwhelmingly affecting its own homeless population. Nationwide, reported Hep A cases have gone up almost 30 percent year over year since 2016. This week, the US Department of Housing and Urban Development published a report acknowledging that homelessness is up nationwide for the first time since 2010.
Schooley believes it's possible to vaccinate our way out of the current crisis, but his diagnosis of the problem goes beyond just medicine. "I hope this is a wakeup call about the importance of addressing the significant underlying causes of homelessness—mental health care, the economy, affordable housing, robust education for all, and job access for those who were not fortunate enough to complete their education."
Read This Next: For the Homeless, Housing Is Healthcare