A protest following the death of Rashan Charles (Photo by Chris Bethell)
A snap general election, a catastrophic fire in a block of social housing and the death of a young black man in a corner shop after he was restrained by a police officer.
At first glance, these three incidents could appear seemingly disconnected. However, if we wilfully overlook the ways in which experiences of "race", ethnicity, health, class, gender and gender identity crash together to produce sites of inequality and violence, we can never hope to truly grapple with the tragedies and horrors that 2017 produced.
In March, with a flourish of xenophobia and imperial nostalgia, Article 50 was triggered, beginning negotiations for Britain's exit from the EU. The 2016 referendum split voters along lines of class and "race" or ethnicity, as both settled commonwealth migrants and white working class communities were pitted against newer EU arrivals. Predictably, right-wing media did the most to paint EU migrants as a "drain" on jobs, housing provision, access to state services and welfare benefits.
In a speech to Parliament, Theresa May announced that Brexit marked an opportunity to "take control of the things that matter most to us", and invoked the "enduring power of the British spirit" in order to carry out this arduous task. In her speech, May unceremoniously dumped the EU but hoped that they could still be friends, stating: "We are not leaving Europe. We will remain a close friend and ally."
Nostalgia for empire and the rhetoric of colonial derring-do and maritime exploration was notably present in a speech given by the Prime Minister in Florence six months later. May stated that Brexit would allow Britain to "chart our own way in the world", and drew a link between Brexit and the Renaissance as two periods of history embodied by "a spirit of ambition and innovation". Absent from her speech was the fact that the Renaissance was also the jumping-off point for the European exploitation of Africa and the slave trade. The revelation that Whitehall officials jovially referred to Brexit as "Empire 2.0" confirmed that Brexit was and plainly is about "race", empire, class and xenophobia. In her Florence speech, Theresa May intentionally collapsed "mass migration" and "terrorism" into a single European "challenge".
---
WATCH: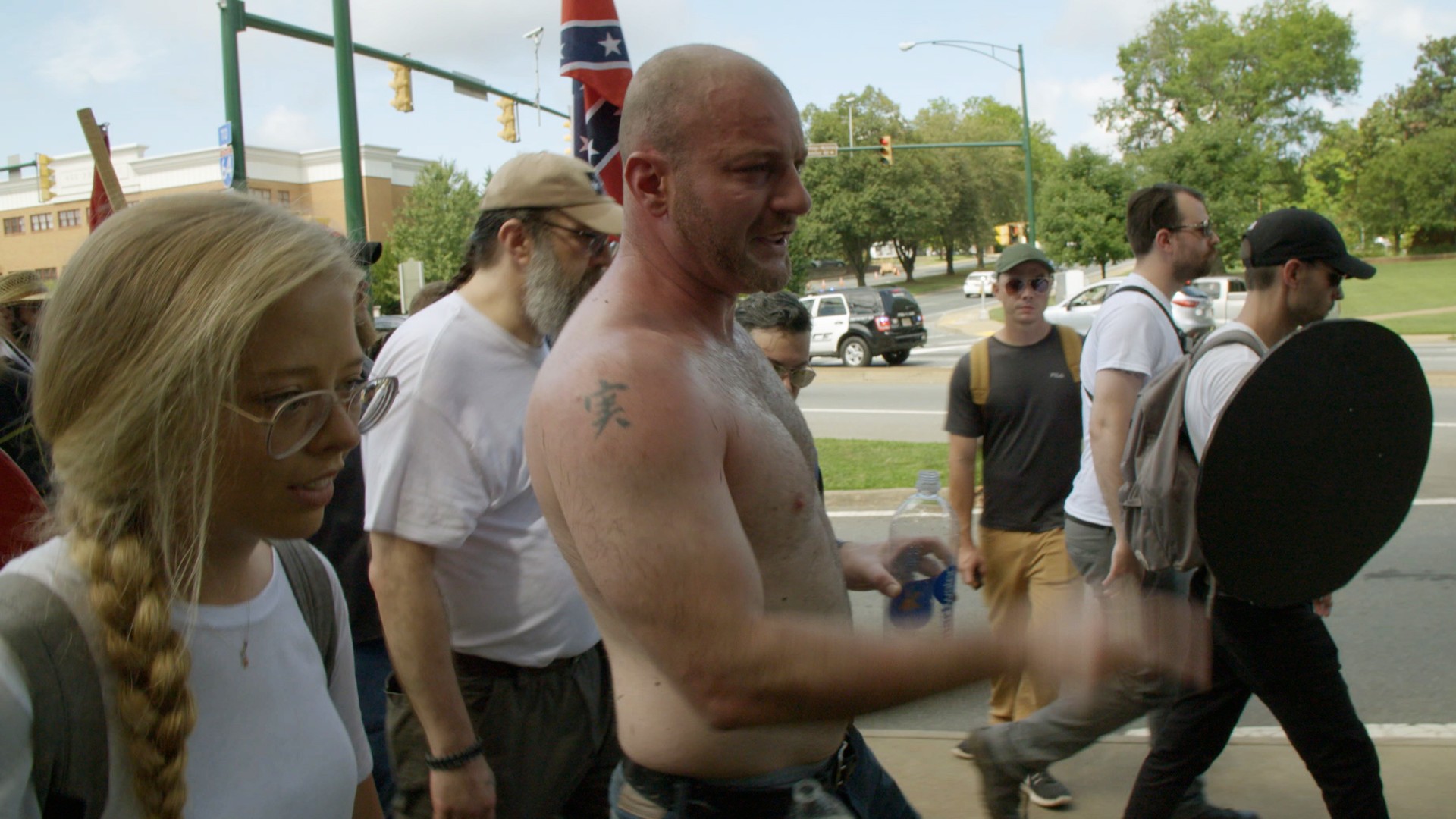 ---
Despite the Prime Minister's best efforts to create a "hostile environment" for migrant communities in the UK, this month a High Court hearing ruled that the actions of Operation Nexus – a joint operation involving targeted deportations of rough-sleeping people to EEA countries – are unlawful. Groups such as the AIRE Centre, Homes Not Borders, Docs Not Cops, No Borders in Banks, Against Borders for Children and Anti-Raids Network are also doing ongoing work to resist the rising tide of "everyday borders".
Considering this "ramping up" of government efforts to homogenise and de-diversify Britain, it is perhaps no surprise that almost half of all abusive tweets to MPs in the run-up to the June snap election were aimed at just one black woman. Amnesty International's recent report confirmed that Diane Abbott had received 45.14 percent of all abusive tweets in the pre-election period, and that, overall, black and minority ethnic (BME) women MPs in Westminster received 35 percent more abusive tweets than white women MPs.
The report also revealed that online abuse is experienced by women across the political spectrum – meaning that online abuse levelled at MPs is not about political disagreement, but misogyny. Abbott commented that: "It's highly racialised and it's also gendered, because people talk about rape and they talk about my physical appearance in a way they wouldn't talk about a man." In a Commons debate in July, Abbott gave examples of death threats she had received, including "people tweeting that I should be hung, if – quote – 'they could find a tree big enough to take the fat bitch's weight' […] and 'n*gger'… over and over again".
Fighting back against online misogynoir is fraught with challenges – including that social media platforms are reluctant to take responsibility for their role in ending online abuse, and to channel funds into supporting its users.
Another example of what happens when profits are prioritised over people: in mid-June, the fire which started in Grenfell Tower is thought to have quickly spread through the building due to the installation of cheap cladding materials. The panels were installed on Grenfell in order to save £300,000 during an £8.6 million refurbishment project. To get a sense of the level of inequality this ruthless "profits over people" approach embodies, you can take a 15-minute bus from Grenfell to the nearby affluent Victoria Street, where the entire cost of the Grenfell refurb can be matched by the average price of a single house. Since the blaze, at least 233 further tower blocks have failed safety tests due to non-compliant cladding.
As the names of those who did not survive the fire were announced in national news coverage, it became clear that Grenfell had been home to many individuals and families of colour. The housing and homelessness sector have been reporting for decades that people of colour are more likely to experience poor housing conditions. Being a person of colour, and a resident in a social housing block, means that the safety of your living situation – outside of what you can personally control – is at the whim of austerity-fixated councils.
In the face of this, campaign and action groups like the Grenfell Action Group, BME Lawyers for Grenfell and Justice 4 Grenfell continue the crucial work of rebuilding and supporting the community overlooked by state structures. In August, hip-hop artist Lowkey also released a song reflecting the call for justice from the community. Writing on Facebook, Lowkey said: "In attempting to define the narrative and cultivate an ambience welcoming to radical societal shifts we have no choice but to confront the culture of power with the power of culture."
Further systemic failings, this time in the prison system, were also laid bare in a September governmental review headed up by Labour minister David Lammy. The Lammy Review revealed the extent to which people of colour are disproportionately imprisoned, including the fact that: "Muslims now make up 15 percent of the prison population, but just 5 percent of the general population."
The review also revealed a deep distrust by people of colour of legal advice provided to defendants, as well as minimal belief in the likelihood of receiving a fair hearing from magistrates. As a result, people of colour are consistently less likely to seek a "plea deal" and more likely to plead not guilty than white defendants. This means that, if found guilty, people of colour are likely to face more punitive sentences than if they had admitted guilt.
The Lammy Review came in the wake of Justice Secretary Liz Truss' announcement that four "super-sized" prisons would be built in order to accommodate 5,000 more prison beds. The decision was ushered in under the guise of also providing "a thriving, economic lifeline for the local community", neatly overlooking the devastating rupture to personal and family life which is caused by the prison industrial complex.
A week after Liz Truss' announcement, Sisters Uncut – a feminist group resisting funding cuts to domestic violence services – occupied the recently closed Holloway Prison, demanding that the old site become a women's centre. Sisters Uncut activist Aisha Streetson explained, "Prisons are an inhumane response to social problems faced by vulnerable women – the government should provide a better answer."
In another addition to the flurry of reports published this year, Theresa May also released the long-awaited "Angiolini Review" into deaths in custody. The report came in a year of many high-profile and widely-reported deaths of black men in police custody (Edson da Costa, Shane Bryant, Rashan Charles and Darren Cumberbatch, to name a few) and six reported deaths in immigration detention. 2017 also saw the long-awaited result of the inquest into the death of Sarah Reed, a young black woman whose death in Holloway Prison in 2016 has now been officially attributed to "unacceptable delays in psychiatric assessment and failures in care".
The Angiolini Review confirmed bereaved families' lack of trust in the body tasked with investigating police misconduct: the Independent Police Complaints Commission (IPCC). As a partial remedy, the review recommends that bereaved families should have the right to access "free, non-means tested legal advice, assistance and representation immediately following the death and throughout the Inquest hearing". The review also included recommendations for police training around the use of physical restraints, which are a recurring feature in death in police custody cases. Crucially, the report warns that the use of restraint against someone in mental health crisis or experiencing drug or substance-induced psychosis poses a "life threatening risk".
In addition, in November of 2017 the Mental Health Units (Use of Force) Bill, or "Seni's Law" received its second reading in Parliament. The law is named after Olaseni Lewis, a black man who died in 2010 soon after 11 officers subjected him to "excessive force, pain compliance techniques and multiple mechanical restraints" while he was in hospital seeking mental health support. Seni's Law aims to achieve greater accountability around the use of restraints. If passed, it will place a duty on hospitals to report on their staff's use of physical force, and ensure that an independent inquiry is carried out in response to any "non-natural" death in a mental health unit.
Placed together, these "stand out" political moments of 2017 are perhaps not the festive look-back that pairs well with a mince pie. At the same time, it isn't necessary to drown ourselves in melancholy: every site of oppression is also a site for potential resistance. In 2017, grassroots groups, lawyers and law centres, NGOs, MPs, and individuals and families from all walks of life also fought back against racism, state violence and inequality. When state structures and bodies reveal their own incompetence and undermine our trust so dramatically, we do not wait for permission, but take steps towards ensuring our communities can feel supported and nourished. When we take stock of how trash 2017 was, more cheering is the knowledge that anger, grief and despondency can all be transformed into action and resistance.