Photo by Dan Hamilton-USA TODAY Sports
The last playoff memory of C.J. Miles entering this postseason wasn't a great one. Down one point in Game 1 against the Cleveland Cavaliers, Miles—then an Indiana Pacer—drove left on Richard Jefferson, pump-faked, and pulled up to miss a buzzer-beating three. Paul George, who fed Miles out of a trap, would later say he should be the one taking the last shot, and Miles would finish the four-game sweep 5-of-16 from outside.
Except, for Miles, that's not a memory at all.
"I have no idea what you're talking about," Miles told VICE Sports on Thursday. "I have no idea."
Miles is not so much committed to that non-truth as he is committed to the gimmick.
---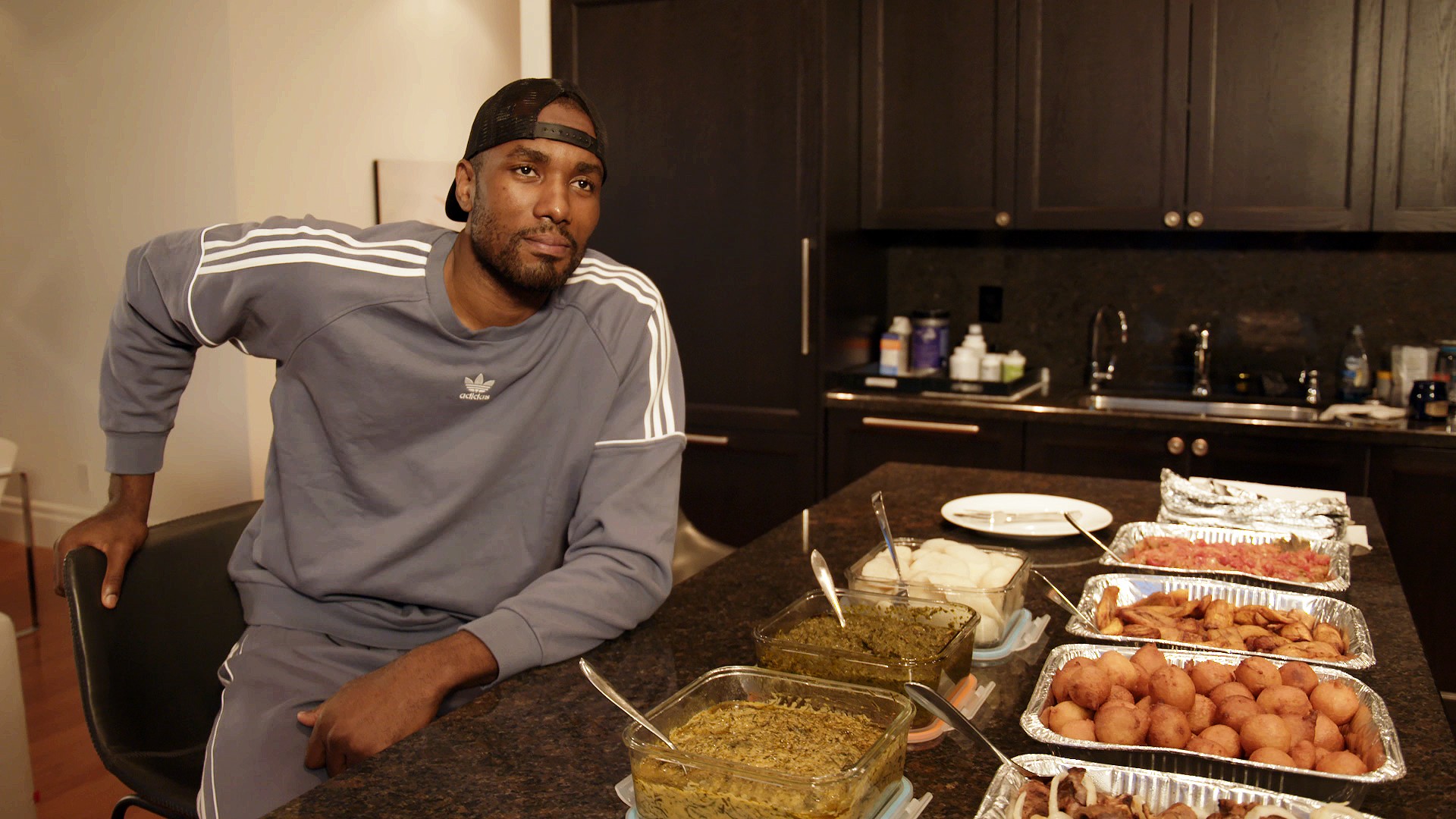 ---
As a shooter, he has no choice but to have a short memory. Miss one, and he has to be ready to take the next without a moment's hesitation. This is who Miles is and the way a deadly sharpshooter has to operate, never leaving any doubt that he's a threat in any situation. Stop shooting even for a stretch, and all of the value he provides as a floor-spacer dissipates. Show hesitation, and the windows the Toronto Raptors try to aggressively create for him close. Miles is a tone-setter on offense, leading an inexperienced second unit and providing imperative breathing room for stars, and he can't do that properly if the last miss stays with him.
"I mean, it's just one of the things I talked about all year is just carrying the threat," Miles says. "Every action, coming off with speed, making myself available. Even if I know it's a decoy, I'm still going as hard as I can in case they slip up on the play. So just carrying that threat and being dangerous. It's fun because it allows us to play at a certain speed in that second unit, and then I'm able to create space when I get to play with those starters."
When the Raptors set out to change their culture this summer, Miles was a big part of their plans. Toronto traded Cory Joseph to the Pacers to clear the wiggle room to sign Miles with the mid-level exception, a relative bargain for an elite shooter and strong chemistry fit (he was the "sexy blogger signing" to OG Anunoby's "sexy blogger pick"). The Raptors' culture reset has plenty to do with the stars and empowering the young players and the team's general attitude on the floor, and Miles has become central to that.
It's hard to jump from the bottom 10 in 3-point volume to the top five without adding shooting talent, and Miles almost individually shaped the Raptors' bench-unit offense. The Raptors took more than 40 percent of their attempts from long range while Miles was on the court, a mark that would have ranked behind only Houston and Brooklyn over an entire season. He took more 3-point attempts on a per-minute basis than any other qualified player in the NBA this season—and did so by a lot, shooting 20 percent more—and he knocked down 36.1 percent of them. This, despite the diet of threes he was getting—by spot on the floor and closest defender—being more difficult than a year ago in Indiana.
"No question, that's who we are," head coach Dwane Casey said of the 3-point volume sticking around for the playoffs. "That's something we gotta understand. We can't change who we are. We have to continue to shoot the basketball, play our style of basketball."
What Miles' presence does is help allow room for the right plays to be made. After Miles took the three against Cleveland last year, LeBron James defended the play, pointing out that he would have passed out of the blitz George saw, too. Not coincidentally, this is how the Raptors wanted to change this year. DeMar DeRozan's immense growth has come largely through playmaking in these exact situations, and it's been on full display through two games against the Washington Wizards.
"Obviously we know he can go out and score 35, 40, whatever it is, every night," Miles says. "But the flow of the game, I think he sees it so much better, and that's obvious just from the way he passes the ball. He gets it moving around and he knows it's gonna be better for him later in the game when you've got space and everybody's kinda been in rhythm and touching.
"It works one of two ways: Either you get to the end of the game and guys aren't in a flow, and they double, and you've gotta throw it to one of those guys and they haven't shot in 12 minutes, or those guys can't help because the ball's been moving all game and that guy's made three threes."
Miles has been a huge part of the team's off-court transformation, too, and it's his meticulous work ethic and devotion to his shooting routine that lend confidence if there's a mini-slump. Threes are by their nature a high-variance shot, and our brains don't do a great job of understanding probability—a Miles shot can be a very good one and still only go in two out of every four times, and when each game allows for only a three- or four-shot sample, slumps can appear to drag.
For Miles, it's not about looking at the numbers so much as his comfort level with the quality of shots he's taking.
"It's a feel. I kinda know. I mean, you can't not see it all year, because it's bound to pop up. But it's a feel. Like, I know," he says. "Sometimes, obviously I'm my worst critic, so I think it's worse than what it is. It's never where I want it to be, you know what I mean?"
This removal from the roller coaster of small-sample percentages is important, and it's probably helped this year more than most. Miles missed time due to the birth of a child, a shoulder injury, and a dental procedure that resulted in an infection, and while those breaks can sometimes provide a refresher in a long season, it can be disruptive to a rhythm player like Miles.
The test of Miles' ability to put misses behind him came early this postseason. He entered the year having hit just 26.5 percent of his career threes, an incredibly noisy and unrevealing sample spread over six postseasons and a decade in total, some of it coming before he was even a shooter. Over his last 12 regular-season games, he hit just 23.1 percent of his threes, a more relevant sample. Again, the trust in his work and track record were paramount.
"I didn't have any weight coming into it. The regular season is over," he said.
And then he missed his first two tries in Game 1.
"The first two felt good, too," he says. "It's just about confidence, man. I work hard at it, I'm in here early every day, after every day, shootarounds, whatever it is, and I just gotta carry that belief knowing that I've been doing that, and that's what I'm out there to do. That's what I do, and the guys trust me, the coaches trust me, and that means even more because you've got those guys telling you to carry the threat just as much as I want to."
Miles kept shooting. His next attempt dropped, and in the fourth quarter he'd hit two more. He's gone 9-of-15 from outside over the first two games of the series and is one of only two bench players with a positive net rating, earning the close-out nod in Game 2.
Even if those shots hadn't started falling, this is who Miles is and how he has to operate. His presence drives the bench mob's offense and makes life easier for the stars, enabling everyone to buy into the culture reset just a little more and giving Casey a lot of creative freedom with the playbook since teams will sell out to run Miles off the line. And they'll continue to do so, because they know Miles is carrying the threat, with the confidence to shoot with a hair trigger no matter what the last shot did. He doesn't remember it, anyway.
"The numbers even out," he said. "I'm not gonna say that I don't care about makes and misses, but as long as they're the right shots and they're the ones I'm supposed to be taking, I'm still doing my job. I'm still carrying the threat. Obviously, you wanna make every single one, but I guarantee you I won't get that open shot the next time even if I made it or missed it, because they don't want me to shoot it, either."