'Uncharted 4: A Thief's End' screenshot courtesy of Sony.
The first panel I attended at this year's Develop Conference in Brighton—an annual coming together of game devs from around the world to share advice, make contacts, draw up strategies and shake hands on deals—was concerned with accessibility. As in: what can games do, now and in the (ideally near) future, to make the things easier for disabled gamers?
And that's right out of the box, fresh from the download, rather than via any additional, bespoke controllers, the kind of cool contraptions you see Special Effect using in their work with the physically disabled. The British gaming charity—who we previously wrote about—aims to bring games to everyone, adapting analogue sticks to eye controllers, customizing setups on a unit-by-unit level to enable those that couldn't play before to join in with their friends, or simply to have these experiences solo and reap the benefits, be they physical, psychological, or both.
On the panel, chaired by UKIE's Jo Twist, were Xbox designer Bryce Johnson; PlayStation accessibility specialist Mark Friend; BAFTA-winning game dev Henry Hoffman, whose color-matching Hue used icons to aid those unable to distinguish between shades; and Ian Hamilton, who's long been a go-to for studios keen to make their games more accessible. We profiled Ian in 2015, and he's the man behind gameaccessibilityguidelines.com, a site compiling a host of advice for companies aiming for inclusive game design.
By the time the panel wrapped, though, I didn't feel that a great deal of progress had been made. There were a lot of numbers, about disabled player statistics, and how the small advances made by the industry so far were, in Hoffman's words, "reinventing the wheel, time and again." Platitudes were abundant—well meant of course, and everyone involved quite sincerely wanted games to improve in terms of accessibility. But answers weren't exactly forthcoming; more was said on defining inclusivity and accessibility, rather than illustrating a workable path towards more of it.
Article continues after the video below
---
Watch Arcadia: Inside the Sega Dreamcast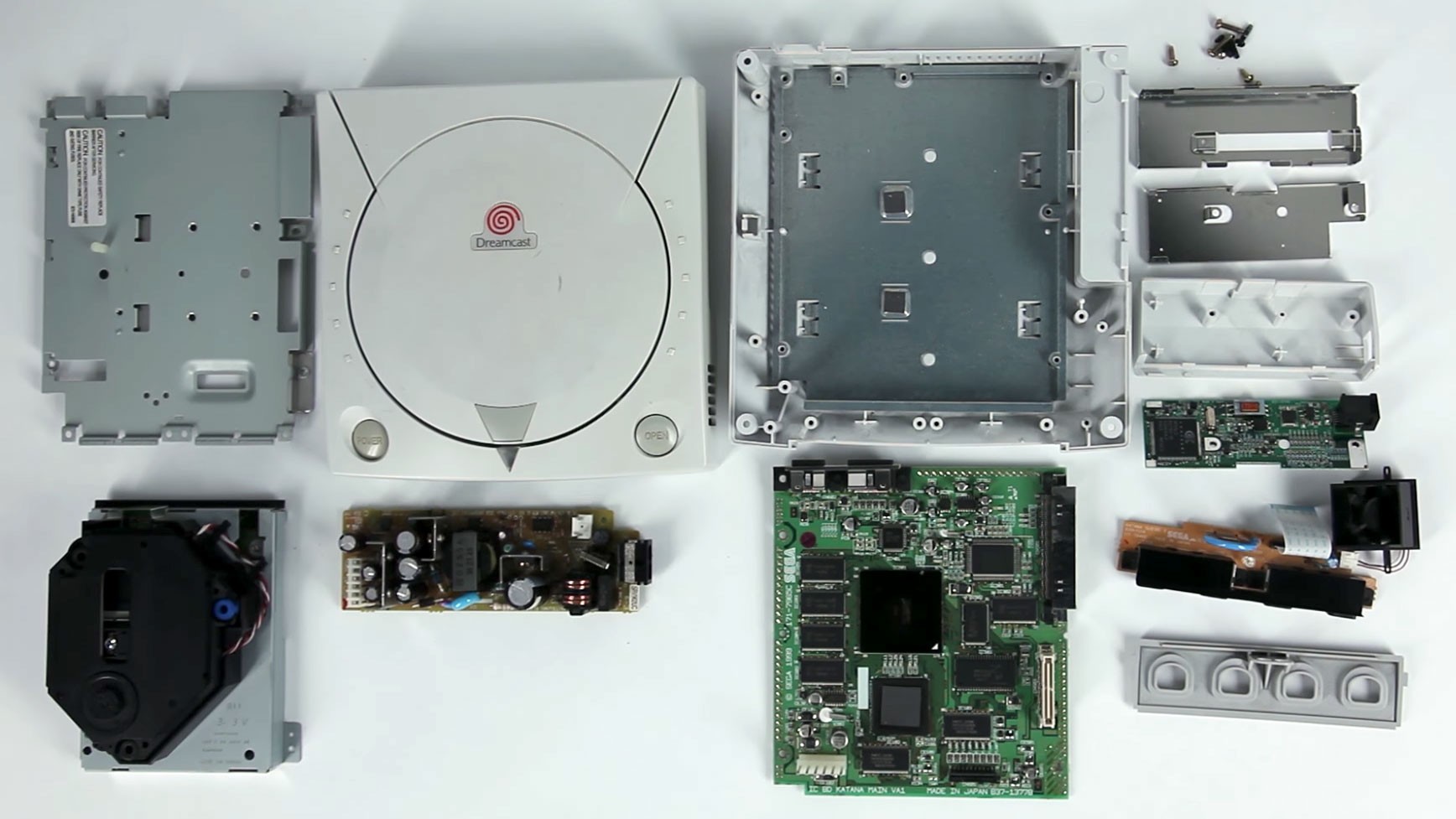 ---
Some comments stuck with me, though. Hamilton stressed how more game devs need to be thinking about accessibility at the very beginning of a project, rather than waiting until problems—be they potential or realized—present themselves. "A lot of this can be done early, cheaply, or for free," he said, before adding that engines—Unreal, Unity, and so on—have actually been a barrier to this, but now "they could be an enabler," highlighting that Unreal 4 has a colorblindness simulator built in.
"It comes down to catering to an underserved audience," he said, towards the end of the session, after Johnson had expressed the desire to "make worlds that fit everyone," adding that "designing [just] for the majority is not something we do anymore." Hamilton identified Uncharted 4: A Thief's End as a game that goes some way to accommodating disabled gamers, including a mode where it can effectively be played single-handedly, before stating right before the audience was invited to ask questions: "There hasn't been a game yet with decent subtitles."
I always play with subtitles on—not because I'm hard of hearing, but I just follow your average video game plot better that way. So I was curious to know why, exactly, subtitles in games are so lackluster; and while I had Ian's ear for a follow-up interview, a couple of days after Develop, I asked him a few more questions about what we need to do to improve accessibility in video games, too.
It was cool to see representatives from PlayStation and Xbox up there beside you at Develop. Do you think it's really on the bigger companies in gaming to make accessibility as visible as it can be?
Ian Hamilton: Everyone has a part to play. But yes, absolutely, moves made by the bigger players are hugely important, as those are the ones that have the most visibility and media interest.
That's precisely what happened with colorblindness—it was only as recently as 2014 that it was a rare and newsworthy occurrence [for a mode to be included], and it was those first few big-name games around then, such as Borderlands 2 and Black Ops II, receiving wide press coverage, that really helped to kick-start awareness and consideration of colorblindness through the industry.
Something that was mentioned during the panel was the importance of being able to remap controls. We ran a piece on Waypoint not so long ago about Nintendo not allowing this.
It's not a good look for the company, is it? Is this a case of Nintendo being behind the times, or any wider slowness in the industry?
Accessibility in game development is an old field, stretching all the way back to the earliest days of the games industry. Historically though, yes, progress has been slow, certainly slower than other industries in terms of awareness and implementation.
But the gap is narrowing, and at a quicker pace. For the past five years or so, we've been on a what's close to an exponential curve, and the difference between 2016 and 2017 is much greater than the difference between 2015 and 2016, which again was much greater than between 2014 and 2015, and so on. So although the industry is not where it should or could be, we're living in encouraging times. And exciting times, too. It's a really fantastic privilege to see such progress being made, to see something that matters so much moving in such a thoroughly positive direction.
"Good subtitles aren't an R&D job, they just need to be done."
What are the most simple, I suppose, "fixes" that you would like to see as standard in video games, out-of-the-box features that improve accessibility?
The issues that are most commonly complained about are fixed control schemes, text size, color reliance and subtitle presentation.
Remappable controls are great not only for people who can't physically use some areas of an input device, but also for anyone who just has their own preferences, or disagrees with the designers' ideas on controls. There are plug-ins that can take care of most of the work to implement this.
Text size is so important, not just for people with less than 20/20 vision, but also anyone who doesn't have a huge TV, or isn't able to sit close to it. It's a classic example of something that is really tough to go back to and fix, but if you consider it early enough in development, it's free, it's just another design decision.
Catering for colorblindness is a bit more complex, as it's a design job based on how a particular game mechanic works. But it's generally about just making sure you don't rely on color alone to communicate or differentiate. And if there's no alternative to color reliance, let people choose the colors that work best for them.
Subtitles are used by so many people for so many reasons, from hearing loss to playing on public transport, from unpredictable audio mixes to hard-to-understand alien and robotic accents, to playing in a noisy room to when the baby is asleep, so you need the TV on mute. So it's important to do a good job of them—not just in terms of what's included, but how they're presented. That means good default configuration options for size and contrast, a reasonable amount of characters per line, and so on. It's all standard practice in other industries—and the information is freely available. So good subtitles aren't an R&D job, they just need to be done.
If developers were to make a start with some of those, they'd make a big difference—and as you can see, none of it is difficult. If we can start with some basic, base-level of accessibility and make it standard across the industry, we can build upon it with more bespoke solutions for specific game mechanics. (Available at gameaccessibilityguidelines.com.)
"Console games are not played on a 27-inch monitor, 18 inches from your face; but that's often the environment in which day-to-day UI decisions are made."
You made a point of saying that subtitles aren't good enough, at Develop. Why is it that something seemingly so simple is being handled so poorly?
I think it's a combination of a couple of things. Firstly, just not being aware that it is an issue. In any industry, it's very easy to end up only looking within that industry for examples, whereas if you just turn your head a little to the side, you can find solutions in similar industries that have already tackled similar issues, and those solutions can be brought across.
Awareness, though, can be hard to come by directly—the circumstances in which games are made are not the same as those in which games are played. Console games are not played on a 27-inch monitor, 18 inches from your face; but that's often the environment in which day-to-day UI decisions are made.
It's also a workflow issue. Subtitles can't be addressed until late in development, when the audio's finalized. So the system to display the subtitles can become an afterthought, put in at the last minute with few resources. But it doesn't have to be like that. There's no reason why the system can't be designed and implemented before the content it's going to display is finalized. That's something I'd dearly love to see addressed at an engine level, as there's really no need for developers to keep reinventing the wheel every time—especially when it's so often reinvented as a square.
Again, as with a great deal in accessibility, this isn't rocket science to solve, at all. It's just about actually getting it done.
Above: Special Effect's guide to using Xbox's new Copilot feature
You say we've come a long way, albeit from a position of not very much, in recent years. I'm wondering what areas in particular have improved, when it comes to accessibility, since we spoke to you in 2015? The gaming landscape was pretty different back then, given the speed with which it evolves.
The landscape has changed pretty drastically since then. In 2015, we were just starting to see the start of accessibility functionality on a console from Sony; and now all of the main consoles have accessibility feature sets, including some really fantastic things like the Xbox's Copilot mode [which links two controllers to operate "as one"]. So if you have one arm and would like to have half the buttons controlled by your left hand, and the other half by your right foot, now that's easy to do. If a child is playing, you're able to help them out on a second controller without them having to hand theirs over. But there are still more great things to come from the platforms.
There's been an equivalent advance in the accessibility of games, too, with more and more titles of all levels considering how to ensure as many people as possible are able to experience the designers' vision. There's now enough interest, and there have been enough advances in that sector, that there's a dedicated conference on accessibility in games, GAConf.
There's been a nice leap forward, too, at senior-level buy-in, with prominent figures from (Boss Key productions CEO) Cliff Bleszinski to (President of Sony's Worldwide Studios) Shuhei Yoshida making public statements about the importance of accessibility. Uncharted 4 is a nice example of that—and its team's efforts, how important they were for the industry in general, were praised on Twitter by Phil Spencer, head of Xbox.
Related, on Waypoint: How the Team Behind 'The Surge' Developed Their Disabled Protagonist
This high-level backing is important. Ever-larger numbers of individual developers really care, and really want to get some good work done; but often at larger studios there's the barrier of having to persuade a number of people above you, before it can start to compete against other features in the backlog. That can be tough to do, so top-down efforts, as well as bottom-up ones, are really important, and I hope we'll see more of it in the future.
It's critically important to have external pressure, too—and that means ongoing dialogue from and with gamers. That's something I'd really encourage any developer reading this to keep in mind. Make efforts to build community connections, recruit people with disabilities into playtesting and user research samples, have open calls for accessibility input on social media and as part of alpha and beta feedback. Make your studio a welcoming place for that kind of communication.
And if you're a gamer facing an accessibility barrier, talk about it. Let studios know what they can do to remove it. Twitter is a great resource for that, allowing you to have a direct chat with members of the team, rather than a generic support email address. But talk about the successes, too—that's great motivation for developers. Let them know if something they'd done has allowed you access, and that it's worth them doing the same in the future. Positive feedback like that quickly makes its way around a studio.
And gamers in general can keep that conversation going. Regardless of whether or not it's something you need, if you think it's important, say so. If you see someone mention an accessibility issue, give them your support. Accessibility is a field that anyone at all can make a meaningful contribution to—and if everyone continues pushing for it, the industry really can't fail to become a better place for everyone.
Follow Ian on Twitter.
Follow Mike on Twitter.