Left Image:Joseph James DeAngelo upon his arrest. (Photo by Sacramento County Sheriff's Department via Getty Images) Right Image: The home of the accused ex-cop. (Photo by Justin Sullivan/Getty Images)
On Wednesday, a 72-year-old named Joseph James DeAngelo was arrested for allegedly terrorizing the state of California with a deranged campaign of murder, rape, and burglary in the 1970s and 80s. It was an almost fitting end to a uniquely American true crime saga—one complete with the moniker "Golden State Killer"—in this era of unchecked police misconduct and state-sanctioned violence.
But who was this guy, and how did he commit even more horrors than everyone from the Zodiac Killer to household names like Jeffrey Dahmer without getting caught until now?
---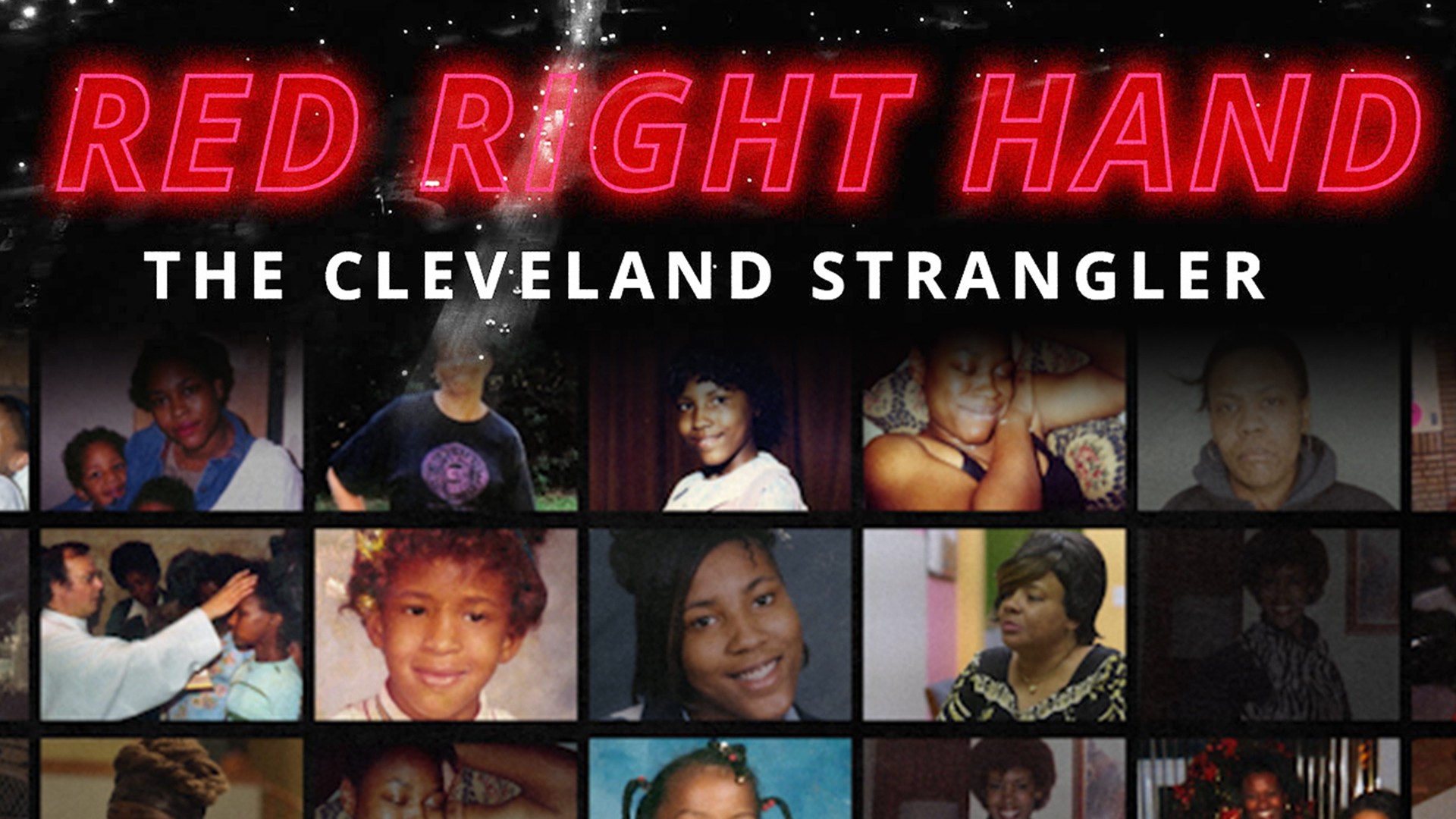 ---
The first evidence that local police may have had a serial killer on their hands seems to have emerged around 1980 in the central California coast community of Goleta. The Santa Barbara County Sheriff's Office has since concluded the Golden State Killer was linked to attacks on six people—three couples, one of which narrowly escaped with their lives—between 1979 and 1981. Two of the deaths were conclusively linked via DNA decades later to a menace dubbed the Original Night Stalker.
Late crime writer Michelle McNamara eventually renamed the suspect the Golden State Killer, a phantom whose prolific crime spree spanned ten counties in northern and southern California and included 12 killings, dozens of rapes, and more than 100 residential burglaries between the mid 1970s and 1986. In her posthumously-published book, I'll Be Gone in the Dark: One Woman's Obsessive Search for the Golden State Killer, McNamara wrote that he was overshadowed by several contemporary serial killers who also roamed the state. "Neither the Zodiac, who terrorized San Francisco in the late 1960s and early '70s, nor the Night Stalker, who had Southern Californians locking their windows in the '80s, were as active," McNamara wrote in the prologue. "Yet the Golden State Killer has little recognition."
The killer was sometimes accused of breaking into victims' homes, or stalking them, thereby becoming familiar with locations, before actually launching his attacks. The break-ins are believed to have begun in or near Visalia, starting around 1974; for this, the suspect was named the Visalia Ransacker. According to the Fresno Bee, the same person was suspected of killing 45-year-old Claude Snelling, a journalism professor at nearby College of the Sequoias, as he saved his teenage daughter from kidnapping.
On Wednesday, Visalia Police Chief Jason Salazar confirmed that DeAngelo worked at the Exeter Police Department from 1973 to 1976 before moving to the Sacramento area, where he found work at the Auburn Police Department. That city's Police Chief Nick Willick told CBS Sacramento on Thursday that DeAngelo was an average cop, although he was eventually fired in 1979 when he was caught stealing a can of dog repellent and a hammer from a convenience store.
Meanwhile, starting in 1976, dozens of rapes were reported in the east suburbs of Sacramento, bringing the suspect the title of East Area Rapist. The FBI has since suggested the same person shot and killed couple Brian and Katie Maggiore in 1978 while they walked their dog at night in Rancho Cordova. Two years later, the so-called Diamond Knot Killer emerged in Ventura County after 33-year-old Charlene Smith and 43-year-old Lyman Smith were found bludgeoned-to-death with a fireplace log inside their Hillside Point Drive home, according to the Ventura County Star. The victims, the paper reported, were bound with a Chinese knot, also known as a diamond knot. Several more victims followed, including 35-year-old Cheri Domingo and 28-year-old Gregory Sanchez, who were found shot and bludgeoned to death in their residence located on Toltec Way in Goleta in July 1981, according to the Santa Maria Times. Less than two years earlier, in 1979, victims 44-year-old Dr. Robert Offerman and 35-year-old Alexandria Manning were found shot to death inside their apartment on Avenida Pequena in Goleta—mere blocks from where Domingo and Sanchez were killed. The Santa Barbara County Sheriff's Office linked the same person to an attempted double-homicide in October 1979.
The killing moved into suburban LA's Orange County before it appeared to halt, the case going cold. Police have suggested 18-year-old Janelle Cruz, who was found raped and bludgeoned to death in her Irvine home in 1986, was the last victim of the Golden State Killer.
Not that the horror was exactly over: Some survivors recalled haunting phone calls from a man they believed was their rapist after the fact.
The first big breakthrough in the case came in 2011 when, according to the Los Angeles Times, investigators in Santa Barbara successfully connected a DNA sample pulled from the Domingo-Sanchez killings to the rapes in Sacramento. In 2016, police and the FBI renewed their effort in catching the killer by offering a $50,000 reward to anyone with information leading to their identity.
At a Wednesday news conference, Sheriff Jones said DeAngelo was linked with "some discarded DNA," although Jones wouldn't specify exactly how or what was collected. In their pursuit, Jones said, he gave "virtually unlimited resources and freedom to pursue whatever leads or technology that currently existed"
"As information started to point towards this individual," Jones said, "we started some surveillance. We were able to confirm what we thought we already knew—that we had our man."
DeAngelo, who now sits in a Sacramento County jail, is facing charges of at least eight counts of murder.
Citing an active investigation, Santa Barbara County District Attorney Joyce Dudley declined to comment, citing a statement where she credited Sacramento County District Attorney Anne Marie Schubert for her leadership in the case. "Cold crime cases never grow cold, for the victim's loved ones who are fraught with overwhelming sadness, frustration and anger," she said.
For his part, the comedian Patton Oswalt—who was married to McNamara when she died and helped finish her book—suggested the writer's steely focus on the killer was part of what led to DeAngelo's arrest.
"The cops will never and have never credited a writer or journalist for helping them solve a case," Oswalt posted on Twitter. "But every time they said #GoldenStateKiller they credited the work of #MichelleMcNamara."
Sign up for our newsletter to get the best of VICE delivered to your inbox daily.
Follow Dave Minsky on Twitter.