Rungs In A Ladder,
a new documentary film about Jacob by the production team McFarland and Pecci that premiered today on Noisey.
Jacob Bannon is one of those rare artists who doesn't allow his body of work to be overshadowed by its best-known export. Most people know Bannon as the prime mover behind the virtuosic Massachusetts hardcore group Converge, a band that, eight records in, continues to walk through the paper walls separating punk rock from "serious" music as if they were never there in the first place. But a cursory view at his body of work not only reveals more bands (both Irons, and the excellent ambient metal quartet Supermachiner), but a record label (Deathwish Inc.), a strong fine art career, and a design company (Atomic! ID) that has lovingly crafted album art for Cave In, Underoath, Poison The Well, and dozens more, not to mention Converge's iconic record covers.
I'm generally jealous of men and women who can produce work with that kind of frequency. Even just to finish a small piece of work, I have to put together calendars and lists to check off, methodically record log books, and build out a comprehensive schedule. Jacob Bannon does not work like this - he makes what he wants, on his own schedule, and stops if he thinks a project won't work. To kick off our new column about how artists actually craft the work that they do, I called up Bannon this week and picked his brain about the nitty-gritty of artistic production.
Photo by Sascha Gerdes.
Noisey: Hi Jacob, thanks so much for taking the time to talk to me today. Obviously I'm a huge fan of everything you do, and it's a real honor to have you on the other end of the line.
Jacob Bannon: Hey, no problem.
I wanted to start by asking you how you begin an average day of work? Do you have any regular rituals or techniques that you return to that aid you in your creative process at the beginning of each day?
Well, I'm just like any other person, really. I start my days off with a wide variety of responsibilities: I walk the dog, I make a pot of coffee, normal stuff. I think what makes my day different is that once the day starts, it's non-stop. Rarely do I take a minute or two to have any sit-down time. I bounce around all day. Whether it be me spending half a day making fine art, or doing design work. I just like to be free like that so I try not to back myself into a corner and to have my passion turn into a chore.
Jacob's cover for Axe To Fall, Converge's seventh studio record.
I've been reading Sogyal Rinpoche's Tibetan Book of Living and Dying, and in that book he talks a lot about laziness. For him, Western-style laziness means filling your day with as much activity as possible so you can avoid the big issues and questions of your life. With all your bouncing around, do you find time for quiet reflection, or do you move around at all times?
My reflection comes when I'm creating things. Reflection to me is an artistic process: You're exercising emotions and processing things that affect your life through art in a positive way. That's enough reflection for me, I don't feel the need to sit quietly and reflect. Regarding Eastern and Western philosophy, I don't really partake in a particular belief system. And I don't feel the need to reflect on questions that are answered to me by science. Whether you're a writer, a musician, a fine artist, or whatever it is, the moment of clarity for me is the overall creative process.
Does the physical space in which you create work impact the product at all?
Not particularly, no.
I ask because Basquiat worked with the TV on and books out and newspapers splayed out around his desk. Just sort of stuff everywhere. Does that sort of distracting stimulus help your work? Or do you keep your workspace minimal?
It depends on where I'm at psychologically that day. Anyone who says there's one way or working hasn't been put in the position where that technique doesn't work. But I tend to shut the world out, to be honest. I look at things and find new ways to be stimulated and interested and inspired, but I don't really work with music on, or really even spend a lot of time listening to music. For example, i was working on the visuals for the new Converge album for the last six months leading up to the release of the album. It was a really emotional and intense process for me and it was psychologically taxing because that's all I did. I sort of just immersed myself in that stuff. If I did anything, I'd listen to talk radio and that was it.
It seems to me that some artists out there consider themselves as pursuing this sublime, creative act. Others are just pursuing work through routine. Do you find that you have systems in place to aid your productivity?
Not particularly. For me systems and repetition in certain aspects of life are just boring for me. It's not like I have some wild life where I sleep till 1pm and go to sleep at 5pm. I'm actually the opposite of those things. Systems for me are just… I don't know… sort of getting away from the idea of art and music and just making things creatively as a source of commerce or a product in some way. If you fall into looking at things like that and having things be driven by economics thats when systems come into play, and you start paying attention to deadlines and deadlines dictate when your creative process ends, not when you're finished exercising that. If I'm not going to make something, I just don't do it. Sorry, it's just not going to happen. I've hit creative walls before and said that. I'm not going to push my work when I can't push.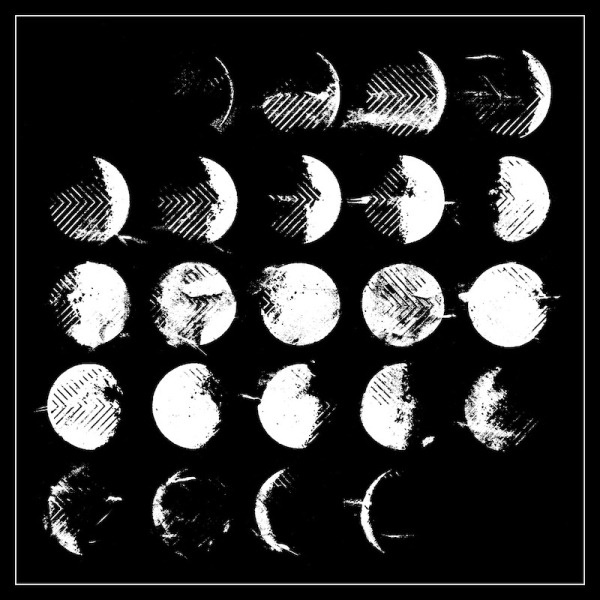 The cover for All We Love We Leave Behind, Converge's eighth studio record. The LP was released through Deathwish Inc., and included a hardcover 48-page booklet of Jacob's art.
So have you ever hit a dry spell?
Well, economics don't really allow you to hit a dry spell. That's the sort of career path I've chosen. At the end of the day, I need to pay my bills. But I've been fortunate enough to build a foundation that allow for a little bit of freedom. A dry spell would indicate I'd be sitting around staring at a blank piece of paper trying to sketch some ideas or list some stuff to get inspired by, but I can't. My process of working has been such that it's pretty easy, like deductive reasoning. I can still tie my shoes in the morning, I can still create a basic storyboard. It's not that hard. But if I'm not feeling it once I get those elements together, I'll just get to it tomorrow or the next day when I have the time.
Being a creative person is a tough thing to talk about. It's not something I feel like an artist needs to analyze. You kind of put yourself out there emotionally and you're communicating all the time through the work that you do. I'm left-brained to the point where it's almost debilitating: I don't have the ability to put my work into neat, orderly rows. I just do what I feel, and that kind of handicaps me at times, but it's the only way that I can work. At least, the only way that works right now.
Pick up Converge's latest record, All We Love We Leave Behind, through Epitaph.
Follow Ben on Twitter - @b_shap