Prosecutors in New York filed a bombshell civil rights lawsuit against the Weinstein Company on Sunday, alleging that the business violated the rights of its employees in failing to protect them from Harvey Weinstein or prevent his alleged sexual misconduct.
Since 2017, over 80 women have come forward to accuse Weinstein of sexual abuse and inappropriate sexual behaviour, ranging from sexual harassment to rape. Weinstein has denied any allegations of non-consensual sex, but was sacked from the board of the Weinstein Company in October.
"As alleged in our complaint, The Weinstein Company repeatedly broke New York law by failing to protect its employees from pervasive sexual harassment, intimidation, and discrimination," said New York Attorney General Eric T. Schneiderman in a statement.
The lawsuit was filed against Harvey Weinstein, the Weinstein Company, and co-owner Robert Weinstein, who founded the company with his brother. It follows a four-month long investigation into the Weinstein Company and has uncovered further cases of Weinstein's alleged sexual and professional misconduct.
This included everything from death threats to homophobic and misogynist insults. Weinstein also allegedly exposed himself to female employees and forced them to give him massages, not unlike the encounters reported by actresses like Ashley Judd, Asia Argento or Salma Hayek.
---
Watch: Amy Ziering on Campus Rape and Why no One Believes Women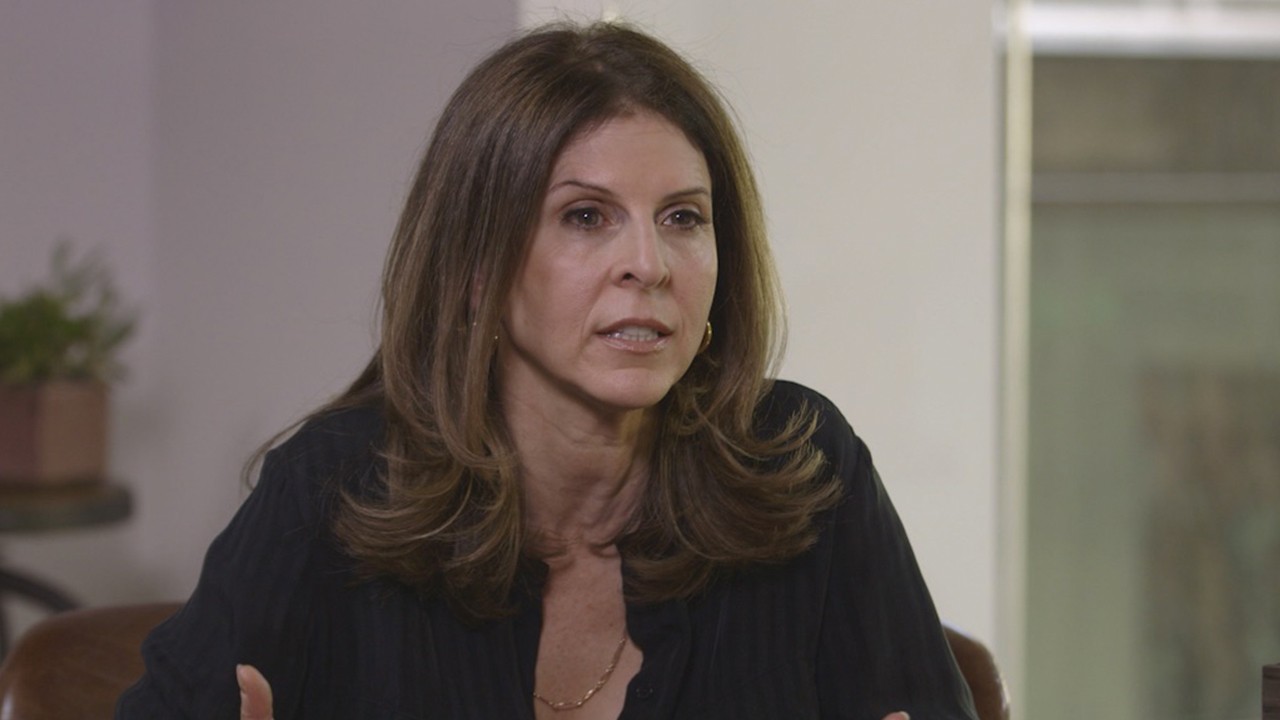 ---
Women at the Weinstein Company were also allegedly exploited to perform tasks such as arranging or facilitating his sexual activity, including administering his erectile dysfunction injections or introducing him to other women.
Female employees told investigators that they feared for their jobs and even their physical safety if they failed to follow through on these responsibilities. Tellingly, men at the company were allegedly not expected to perform these duties.
According to the suit, "to work for Harvey Weinstein was to work under a persistent barrage of gender based obscenities, vulgar name-calling, sexualized interactions, threats of violence, and a workplace generally hostile to women."
Several people from the Weinstein Company alleged that Weinstein threatened them with statements like "I will kill you," "I will kill your family," and "You don't know what I can do" or words to that effect. He claimed that his powerful connections to politicians and the Secret Service would help him make good on these threats.
The lawsuit states that the six-foot tall Weinstein would use his size to intimidate his female employees, including one woman whom he backed up against a wall while berating her. On a separate occasion, he also violently punched the back of the same woman's car seat while berating her. Once, Weinstein allegedly told another employee in front of her coworkers that he would "cut [her] loins".
According to the suit, Weinstein called women "cunt" or "pussy" if they angered him, or even in lieu of their first names altogether. On other occasions, he asked women if they were on their period, including one incident where he questioned if a woman's tampon was "up too far." He also made comments to female staff such as, "why don't you dress cute?," "you walk like a man," and "you can be pretty."
His alleged harassment even drove some women at the company to wear pants instead of skirts and dresses, so that they could avoid any unwanted attention or touching from Weinstein.
Men were not exempt from the alleged verbal harassment; in one meeting, Weinstein reportedly turned to a colleague and said of a male executive in the room: "Can you smell [his] pussy?" He also told a male assistant that he was fired for being "just a fucking faggot boy, a stupid fucking faggot boy."
According to the lawsuit, The Weinstein Company employed two groups of female employments whose predominant role was to facilitate his sexual activity. One group was described by witnesses as his "roster" or "wing women," and their primary purpose was to accompany Weinstein to parties so he could meet young women.
The second group of women were employed as his assistants and were responsible for scheduling and arranging his sexual encounters, which were referred to within the company as "personals." The assistants compiled a document titled the "Friends of Harvey" list and categorized women by city, so that they could help Weinstein readily find and schedule meetings with women.
Two employee witnesses from the Weinstein Company said that they were tasked with buying Weinstein's erectile dysfunction shots; one was even told to administer them to Weinstein herself. Weinstein also allegedly instructed his drivers in New York and Los Angeles to keep a ready supply of condoms and erectile dysfunction injections in their car for him. Some of these injections were reportedly charged to his corporate credit card.
This group of women also kept a document known as the "Bible," which was created by assistants and passed down to other women in the thankless job. This included a list of his likes and dislikes and instructions on how to arrange what the lawsuit describes as his "extensive and frequent 'personals.'"
Female executives from the Weinstein Company were also "forced to facilitate [his] sexual conquests," the suit states. They were expected to meet with and promise job opportunities to the women that Weinstein wanted to have sex with. One executive wrote in a complaint to the company's HR department: "Female TWC [The Weinstein Company] employees are essentially used to facilitate his sexual conquests of vulnerable women who hope he will get them work."
Women at the Weinstein Company alleged that they were also victims of Weinstein's sexual misconduct. In 2015, he allegedly asked a female employee to come to his hotel room and met her wearing only a bathrobe, requesting a massage. She agreed to massage him only after Weinstein's extreme insistence and out of fear of employment-based retaliation.
According to the lawsuit, Weinstein also exposed himself to another woman on two separate instances in 2014 and 2015, forcing her to take dictation while he "leered at her, naked on his bed." The same employee also claimed that Weinstein would make her sit next to him in the back seat of his car so he could grope her upper thigh and ass.
"When she attempted to place bags or other barriers between them to make it harder for him to reach her," the suit continues, "he moved the barriers or repositioned himself so that the unwanted sexual contact could continue. This employee, and other TWC employees, believed that they would face adverse employment consequences unless they acquiesced to such demands."
His alleged harassment even drove some women at the company to wear pants instead of skirts and dresses, so that they could avoid any unwanted attention or touching from Weinstein.
In response to this, Weinstein reportedly flew a member of his "roster" from London to New York to teach his assistants how to keep him "happy." Her advice included showing off their legs or shoulders, wearing skirts, dresses and high heels, smelling "good," and introducing him to more women.
The lawsuit alleges that the Weinstein Company failed to deal with the numerous complaints about Weinstein and never once launched a formal investigation into his behavior. One former assistant even told investigators that her complaint to HR about Weinstein was forwarded directly to his email account.
Prosecutors also said that the Weinstein Company employed a "practice of securing silence through Non-Disclosure Agreements ('NDAs') that prohibited individuals from speaking about their experiences at TWC."
New York District Attorney Schneiderman is seeking an unspecified sum on behalf of the victims to cover damages, plus penalties. "Every New Yorker," he said in his statement, "has a right to a workplace free of sexual harassment, intimidation, and fear."
The Weinstein Company said in a statement issued to Deadline: "Many of the allegations relating to the Board are inaccurate and the Board looks forward to bringing the facts to light as part of its ongoing commitment to resolve this difficult situation in the most appropriate way."
Benjamin Brafman, Harvey Weinstein's defence attorney, told the Guardian: "We believe that a fair investigation by Mr Schneiderman will demonstrate that many of the allegations against Harvey Weinstein are without merit."
"While Mr Weinstein's behavior was not without fault, there certainly was no criminality, and at the end of the inquiry it will be clear that Harvey Weinstein promoted more women to key executive positions than any other industry leader and there was zero discrimination at either Miramax or TWC."