Disclaimer: the guests from Midboss Games are personal friends of the host.
When I found out that the folks at Midboss Games—the same people who run the GaymerX events, an inclusive conference for LGBT+ gamers and friends—I was pretty excited. And I played a good chunk of Read Only Memories, the game's first iteration, back in 2015. But 2064: Read Only Memories is an enhanced version, coming to PS4 and Steam on January 17.
Matt Conn and JJ Signal from Midboss joined me the other day to stream much of the first two chapters of the game. They chatted about the voice direction, the game's writing and puzzle design, and of course, about advanced AI buddy Turing's sassiest moments. Join us for an extended taste of queer-inclusive sci-fi adventuring right here!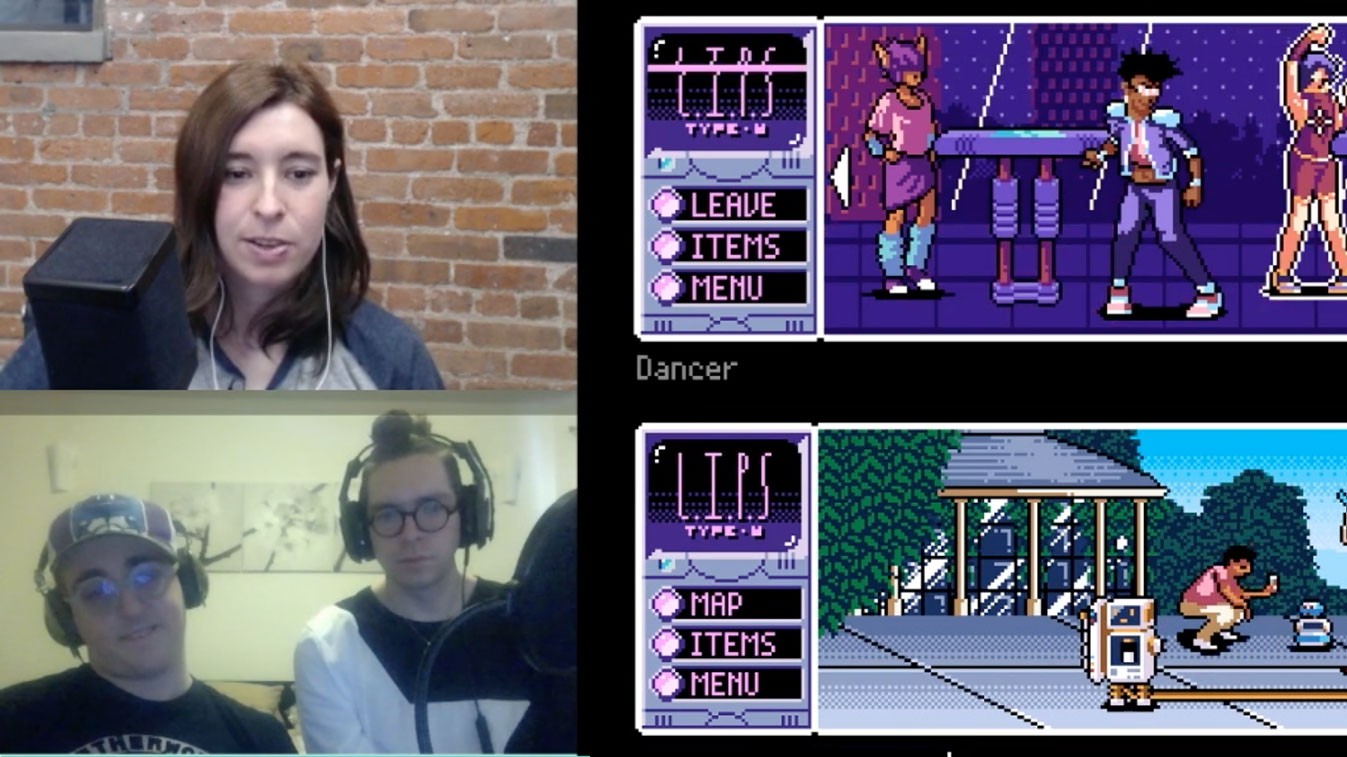 You can follow our guests on twitter @WeAreMidboss, and check out the game on its official page. As always, stay tuned to our Twitch channel for live broadcasts and our YouTube page for archived streams!