Historically black colleges and universities (HBCUs) have been the benchmark for many people of color when it comes to getting an education in health-related fields. For example, Xavier University in New Orleans is putting more black students in medical schools than Ivy League institutions. And while Howard University—or "Mecca" as Ta-Nehisi Coates calls it for its reputation as the holy land for black learning—is one of the very few black colleges with its own medical school, HBCUs only count for two percent of medical colleges. But black colleges house 31 percent of black chairs, 10 percent of black faculty, and 14 percent of black medical students nationwide. This type of leadership is crucial for many young people of color aspiring to make a mark in a field that has historically institutionally excluded them.
Low-income minorities being unable to find decent healthcare has been a devastating issue for decades, and the repeal of Obamacare has sent new waves of panic through the community. But ambitious health professionals from HBCUs are highly motivated and looking to change all of that, since many of them—and their communities—have experienced the challenges themselves. It seems idealistic to slam superman capes on future doctors and expect them to change the dynamics of health care for minorities. Not to mention, historically black colleges now have a President to deal with who questions the validity and value of funding HBCU programs in general. So we asked medical school students enrolled at HBCUs why they want to be doctors and how they plan to help minorities receive better care. Alayna Freeman, 21
Pre-Med, Xavier University
In August 2008 at Emory University Hospital in Atlanta, I said farewell to my best friend. My aunt Freda passed away due to a ruptured brain aneurysm. At 13 years old, I desired to find specific answers to the cause of my aunt's passing. I took the initiative to visit a neurologist, who was able to answer my questions about aneurysms and their pathophysiology.
Those experiences not only helped me understand her illness, it also allowed me the opportunity to conduct and present research focused on the risk factors of aneurysm development. It also gave me a heightened awareness and a new understanding about the importance of being attentive to health.
During my studies, I realized that chronic illnesses and diseases are manageable, but can be fatal if people lack adequate access to healthcare. In response, I plan to open my own practice and to specialize in psychiatric medicine. Today, mental health is a vital concern for the African American community and I will be a voice in the community to take a more proactive role in making mental health a priority.
---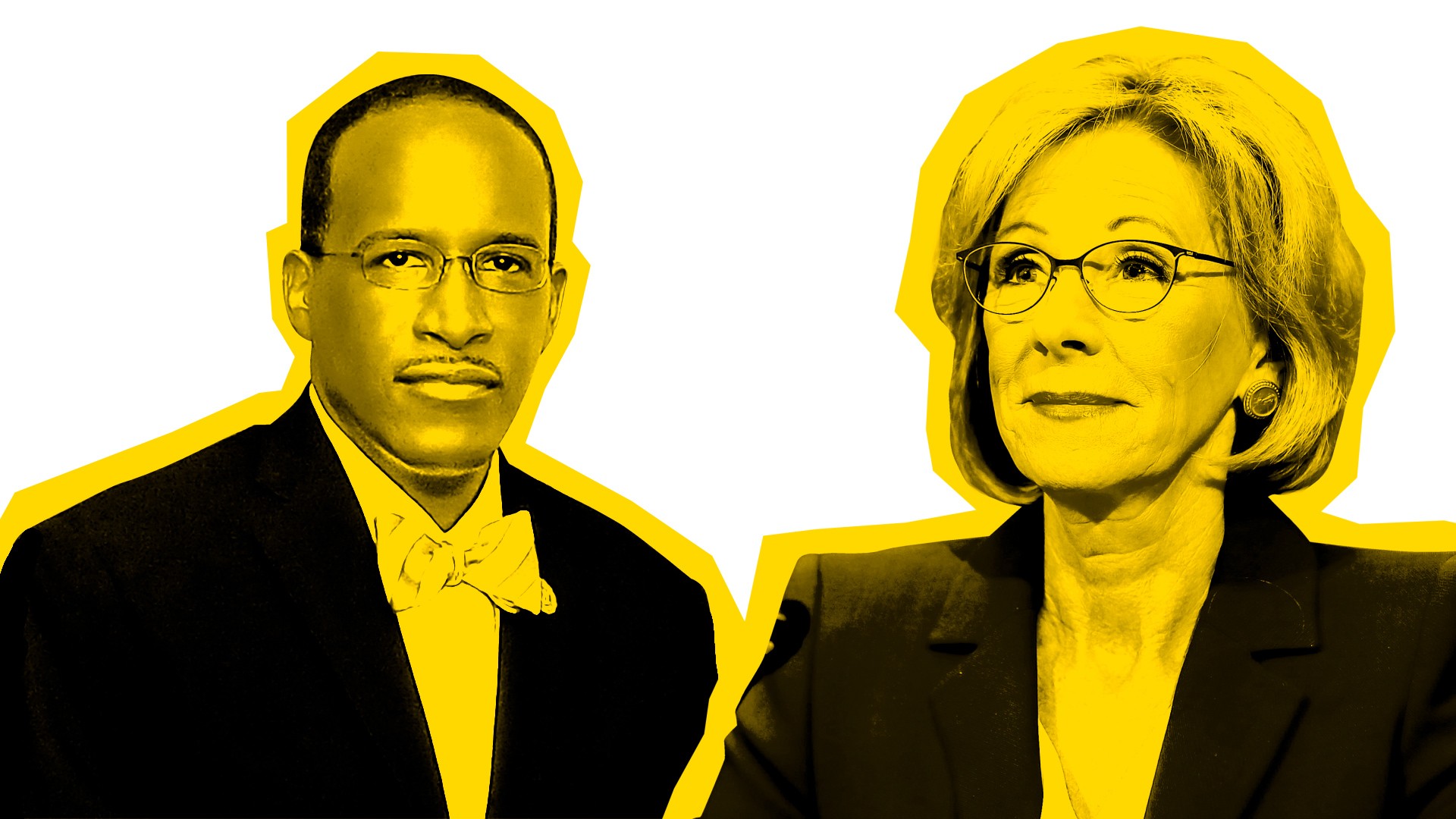 ---
Sage Timberline, 23
Second Year Medical Student, Howard University
So much of the suffering that takes place in our world can be traced back to inequality of opportunity. People are born into circumstances that are so difficult to escape—and our socioeconomic system makes it nearly impossible to escape the class you were born into.
I think a major reason for healthcare disparities comes down to a lack of respect between the primarily white physician workforce and the incredibly diverse population of the United States. At every level of education, we need to teach our future physicians the importance of understanding and respecting others' cultures or, at the minimum, recognizing our gaps in knowledge so that we can fill them in appropriately or respectfully ask others to help us fill them in.
And we also need to encourage younger students—especially minority students—to pursue a career in culturally sensitive healthcare. Studies have repeatedly shown that healthcare is more effective when the physician workforce represents the population they are serving. The more diversity we have in the medical field, the more we can learn from each other's strengths and provide the best possible care to every patient we come across.
Nkemdi Agwaramgbo, 22
Pre-Med, Xavier University
Initially, being a doctor was an idea that my parents threw out and I followed. I began to research other careers with my interests and I found that nothing compares to medicine. It allows me to unite two passions, connecting to people socially and preserving and enhancing lives. This dualism about connecting to patients on a personal level and creating a friendship is no longer emphasized, or even valued as much, in medicine today.
On a day-to-day basis, I want to re-establish a strong doctor-patient relationship to dismantle a lot of the historical anxiety that the black community has about visiting the doctor. All too often, preventable diseases develop into major ailments simply because people don't want to visit the hospitals. I wish to someday open up a free or subsidized health clinic to lift the financial burden off of patients, which is arguably the biggest factor in why minorities seldom seek treatment.
Jordan Tordecilla, 26
Second Year Medical Student, Howard University
Growing up in a traditional Filipino household, I was always taught by my grandparents how important it is to give back to the community, especially those who don't have much. I have personally experienced the struggle of being without medical insurance and care, so I know how scary and stressful it can be.
It became evident to me as I grew older that this was an issue in the US, but an even bigger problem around the world. It was the passing of my grandparents, who both passed at young ages, that further pushed me to pursue this path [of medicine]. I know it's cliché to say that everything happens for a reason. But at times, I often feel that medicine has chosen me. I plan on doing tours with Doctors Without Borders, a non-profit organization that takes all kinds of health care professionals around the world in order to provide care for those who need it most. I also believe that education might be the single most important way to help minorities with health issues. I want to personally teach about disease, promote disease prevention, and also inspire and interact with other doctors and medical school students who see the trouble in this world, and recognize those who are in need.
ChiChi Udochi, 26
Second Year Medical Student, Howard University
Growing up, I've seen the progression of my mother's medical career go from working at various medical institutions in Baltimore to opening her own family practice. Patients from different cultures, ethnicities, and religions saw her in this positive light and this became a driving force in my interest in the sociological elements of medicine.
After reading books like The Immortal Life of Henrietta Lacks and Medical Apartheid I started to gain a better understanding of how health disparities developed in minority groups. There were people whose bodies were used without their consent or forced into experiments in the name of medicine. Those events that occurred back then translates today into distrust of medical institutions and ultimately health disparities in minority communities.
As a doctor, I hope to use this knowledge to build better connections with my patients. Healthcare is more than just treating a patient. It also requires understanding who that person is and their perspectives on medical care.
Read This Next: We Talked to the Ex-NFL Player Going to Harvard For Neurosurgery