Photo: Marco Tulio Valencia
Many of us witnessed the brutal last moments of 20-year-old Rashan Charles' life this July, as he writhed around on the floor at a shop in east London, pinned down by a police officer and a passer-by.
According to the Metropolitan Police, the officer had seen Rashan trying to swallow an object and "sought to prevent the man from harming himself". It was a drugs stop. The footage shows the officer trying to pry an object from Rashan's mouth while pressing down on his neck. Within an hour, Rashan was dead. Later that day, with CCTV footage of the incident shared online, anger turned into angry protests on local streets.
Only a month earlier, another young black man – 25-year-old Edson Da Costa – died under similar circumstances in east London, after his car was stopped and he was held down and CS sprayed by police officers after putting packages in his mouth. Again, Edson's death sparked street protests, this time in Newham. In both cases the packages had not been swallowed, but were found to be blocking the dead men's airways.
In February, only months before Edson and Rashan's deaths, the Independent Police Complaints Commission (IPCC) issued a public warning about the danger of swallowing drugs after inquests into the deaths in 2015 of Darran Hunt and in 2016 of Peter Jonathan, who both died after trying to swallow drugs while being restrained by police officers.
But the IPCC's warnings about drug swallowing may have been better directed at police forces, because there's clearly a problem with the tactics being used by officers trying to prevent people swallowing drugs. There has been a string of deaths in the last decade of people dying, not after swallowing wraps, but while swallowing them under police restraint.
---
WATCH: The Truth About Ecstasy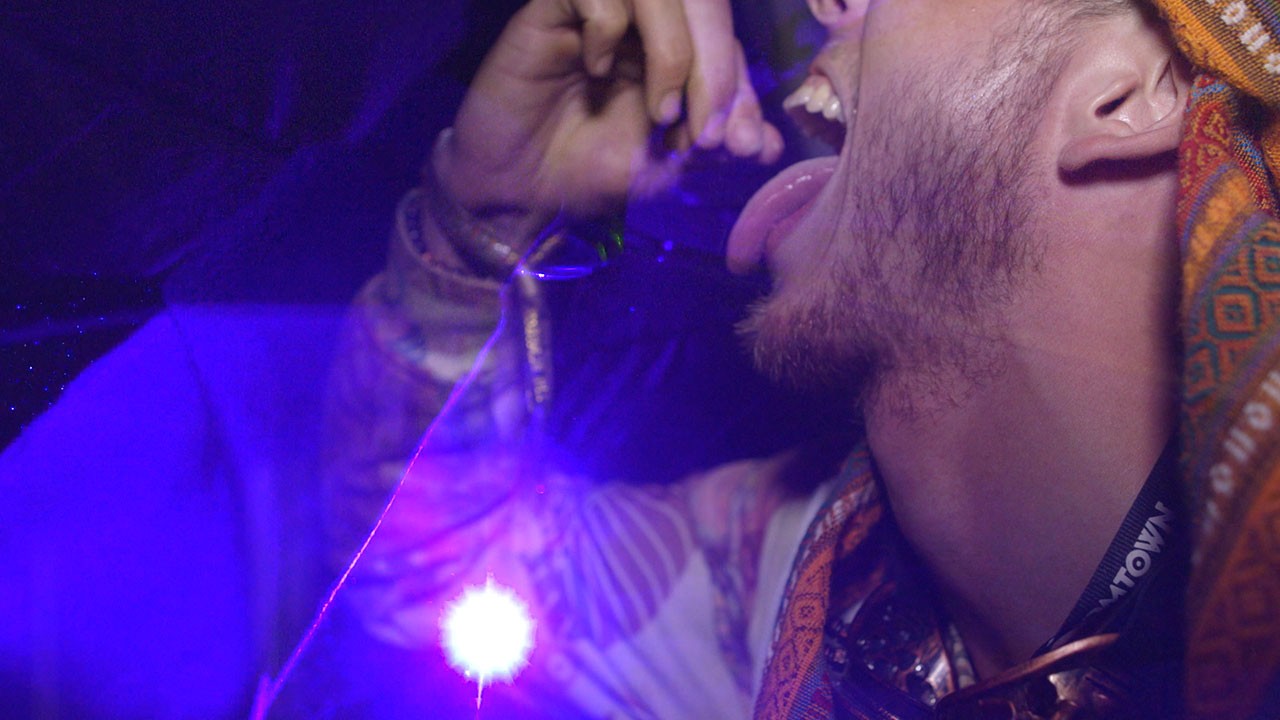 ---
VICE can reveal that, as of this month, the Met Police has decided to change the guidance it gives to officers in this situation, following advice from its medical expert. Until now, Met officers had been instructed to prevent the swallowing of drug packages, by squeezing the jaws of people trying to swallow drugs to force the packages out.
But now the tactic of trying to prevent people from swallowing drugs once wraps are already in the mouth has been abandoned as being too risky. Dr Meng Aw-Yong, the Met's medical director and president of the British Academy of Forensic Sciences, met with Scotland Yard police chiefs and explained that the risk of wraps becoming lodged in the airways, as a result of attempts to prevent arrestees from swallowing them, was greater than simply letting them swallow them.
"If an officer sees someone with drugs in their hand, absolutely stop them from putting drugs in their mouth – that's the easiest thing; I've no problem with that," Dr Aw-Yong told VICE in an interview this week. "But once the package is in the mouth, doing nothing is a lower risk of harm or death than attempting to force them to [spit] it out."
Dr Aw-Yong's advice could also be taken up at a national level by the National Police Chiefs' Council. He said existing guidelines stipulating that people who have already swallowed drugs should be taken to A&E rather than dumped in a cell, in case packages split in the stomach, were correct and had undoubtedly saved lives.
The new guidance marks a more humane step forward in how police tackle low-level drug offenders in the sorry cat-and-mouse game that is the daily war on drugs on Britain's streets. The police are desperate to nab anyone they can in their losing battle to stem the flow of drugs. Meanwhile, the dealers are willing to risk choking or being poisoned by their own stash in order to avoid arrest and keep earning money.
Ultimately, Rashan died for the sake of a cheap bag of brown powder – what appeared to be supply for a heroin deal, but in fact only contained the adulterants paracetamol and caffeine. Wraps removed from Edson's throat by a pathologist contained crack cocaine and heroin, but it was not the kind of bust that would have even made the local paper. Both were needless deaths.
The IPCC has begun separate investigations into both incidents. The officer who restrained Charles is being investigated for gross misconduct, although the Met has refused to suspend him despite a request to do so by the IPCC. Five officers are being investigated for misconduct for the level of care they provided Da Costa during and after his restraint.
Until national guidelines are adopted along the lines of what the Met is now doing, officers around the country will continue doing whatever they – or their sergeants – see fit when it comes to people trying to swallowing drugs. One criminologist who spent months embedded with a police drug unit in in the north of England told me: "When the police were going to arrest someone who they thought might swallow drugs, they would immediately grab their throat. This, they explained, did look heavy-handed, but the purpose was to prevent them from swallowing."
Back in 2011, the IPCC cited a shocking case in which a man who refused to allow officers to search his mouth ended up being restrained on the floor. Police officers then used a variety of "techniques" to get drugs out of his mouth, including "pinching his nose, kicking him in the face, using a baton on his throat like a rolling pin and then using the baton to try and force his teeth apart".
Despite the use of police thuggery to retrieve what was essentially a £10 deal, an expert witness for the IPCC concluded that "while they were not recognised techniques, the officers were acting to save a life and their use of force was reasonable in the circumstances". Alongside this muddled, possibly duplicitous thinking that police are on a mission to save lives by stopping the swallowing of drugs – and not that they just want to retrieve evidence – the IPCC pointed out that the force concerned "had no specific guidance, and provided no training to officers, on conducting mouth searches". Now, with the Met, this has finally changed.
A report published on Monday by Dame Elish Angiolini QC into deaths in police custody says there is evidence of racial disproportionality in police restraint deaths. According to pressure group Inquest, since 1990, of the 1,061 people who have died in police custody, restraint has been a feature in 146 deaths. The proportion of restraint deaths featuring BME people is over two times greater than it is in white deaths in custody. In August, the Met admitted that more than a third of the 12,605 uses of force between April and June had involved black people.
In a statement on behalf of the family, Rashan Charles' uncle, Rod Charles, who served as an officer in the Met for 30 years, was heavily critical of the police, accusing them of treating his family with "disdain". He said the force used on his nephew was "unreasonable, disproportionate, unnecessary and excessive", adding that "a person suspected of swallowing drugs should be treated as a vulnerable person. Neck and throat holds will not stop or reverse swallowing actions."
Rod Charles was right, and it's time all police forces adopt the Met's new advice – something that will help to make the policing of the low-level drug trade less brutal and deadly.
Previously: