Image: Pavlo Gonchar/SOPA Images/LightRocket via Getty Images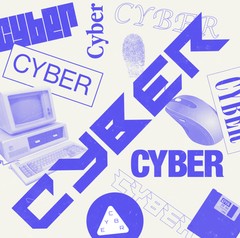 Hacking. Disinformation. Surveillance. CYBER is Motherboard's podcast and reporting on the dark underbelly of the internet.
In-Q-Tel, a nonprofit investment firm started by the Central Intelligence Agency (CIA), recently poured more than $1.6 million into encrypted messaging platform Wickr, according to public disclosure records reviewed by Motherboard.
The $1.6 million was transferred before Amazon purchased the company, but highlights Wickr's continuing position as an end-to-end encrypted messaging app for government agencies. Beyond the In-Q-Tel investment, Wickr also has a specific product approved by the Department of Defense, and as

Motherboard reported last month

, a new $900,000 contract with U.S. Customs and Border Protection (CBP).
Jack Poulson,

executive director of Tech Inquiry

, first flagged the money transfer to Motherboard. As he pointed out,

one of In-Q-Tel's Form 990s

, which describes compensation paid to outside contractors, mentions a payment to a company called "W I." That company's address—1459 18th Street, San Francisco—is identical to that of Wickr Inc.,

according to other public corporate records

.
The description of services for the funds is listed as "TECH DEVELOP," according to the filing. The Form 990 is for the

fiscal year ending in March 2020

.
Do you work at Wickr? We'd love to hear from you. Using a non-work phone or computer, you can contact Joseph Cox securely on Signal on +44 20 8133 5190, or email joseph.cox@vice.com.
The form does not explicitly specify whether the $1.6 million paid to Wickr was for an investment into the company or purchasing a Wickr product. But a section of the form reads that "The hallmark of IQT's strategic an agile model is the development effort—aka work program—where the company collaborates with the startup to tailor a company's technology to specific government requirements and invests funds towards that work program."
Wickr did not respond to multiple requests for comment sent to its media email address. Amazon Web Services,

which acquired Wickr in June

, did not respond to multiple requests for comment.
Carrie Sessine, senior vice president of marketing and communications at In-Q-Tel told Motherboard in an email when asked about the Wickr funding that "In-Q-Tel is a prolific strategic investor, making more than 50 investments each year. Our website features the majority of our portfolio investments. There will always be companies that are not announced publicly, which is common practice in the investment community. In-Q-Tel serves multiple agencies committed to national security including the CIA, FBI, NSA, NGA, NRO, DHS (specifically Customs and Border Protection), DIA, and Air Force." Wickr is not listed on

In-Q-Tel's public portfolio page

on its website.
Wickr is an encrypted communications platform, with end-to-end encrypted text messaging and calls, and a feature that automatically deletes messages after a certain period of time. The company offers a free app called WickrMe that anyone can download, which, in Motherboard's direct experience, is notably popular in organized crime communities, likely in part because it does not require a phone number to sign up with. General members of the public also use the app; the Android version has been downloaded over 5 million times, according to figures on the Google Play Store.
Wickr makes its money from selling versions of that platform to corporate and government clients, such as Wickr Pro and Wickr Enterprise, which can include additional features for logging communications if necessary for auditing or legal reasons. Wickr RAM is built specifically for military customers and is accredited by the Department of Defense.
In-Q-Tel was established in 1999 as an organization "to help the CIA and broader U.S. Intelligence Community (IC) identify, adapt, and deliver cutting-edge technologies that address national security needs," the Form 990 adds. In-Q-Tel runs almost all investment decisions by the CIA, according to

a 2016

Wall Street Journal

profile of the organization

.
"Do you have a product or technology that can contribute to national security?" a section of In-Q-Tel's website reads. "We want to hear from you. In-Q-Tel scouts the global market for commercially focused technologies with the potential to contribute to national security."
Gilman Louie, the founder and first CEO of In-Q-Tel, serves

as a co-chair of Wickr's board

. Louie

previously invested in Wickr

. Disgraced Blackwater founder and mercenary Erik Prince invested in Wickr,

Foreign Policy

reported in 2017

.
Subscribe to our cybersecurity podcast CYBER, here.