Image: Patrick T. Fallon/Contributor via Getty Images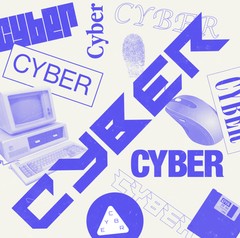 Hacking. Disinformation. Surveillance. CYBER is Motherboard's podcast and reporting on the dark underbelly of the internet.
U.S. Customs and Border Protection (CBP) is deploying encrypted messaging app platform Wickr across "all components" of the organization, according to public procurement records reviewed by Motherboard. Amazon Web Services (AWS) recently acquired Wickr.
The news shows the increased move to more secure communications by law enforcement agencies, and in particular Wickr. Motherboard previously reported that CBP paid Wickr $700,000 for product licenses. Now, a new contract worth approximately $900,000 gives insight into the scale of the Wickr deployment.
A description of the contract says it is "to renew and procure additional Wickr software licenses and professional support to deploy a secure instant messaging platform for multi-purpose applications across all CBP components." The contract dates from September 16, according to the records.
Do you work at Wickr? We'd love to hear from you. Using a non-work phone or computer, you can contact Joseph Cox securely on Signal on +44 20 8133 5190, or email joseph.cox@vice.com.
Wickr offers a free app for users to send end-to-end encrypted messages and voice calls. The app also deletes messages after a certain time. For businesses and government agencies, Wickr sells various paid products. Wickr Pro and Wickr Enterprise are geared towards businesses; Wickr Enterprise includes the capability to log communications for auditing purposes. Wickr RAM, another similar product, is built for military customers. It is accredited by the Department of Defense, according to Wickr's website.
CBP acknowledged a request for comment but did not provide a statement in time for publication. Wickr did not respond.
In June AWS acquired Wickr, with Stephen Schmidt, vice president and chief information security officer for AWS describing Wickr at the time in a statement as "an innovative company that has developed the industry's most secure, end-to-end encrypted, communication technology."
"Today, public sector customers use Wickr for a diverse range of missions, from securely communicating with office-based employees to providing service members at the tactical edge with encrypted communications. Enterprise customers use Wickr to keep communications between employees and business partners private, while remaining compliant with regulatory requirements," Schmidt added.
Subscribe to our cybersecurity podcast CYBER, here.