Ph
This article was originally published in January of 2018, but we are recirculating it this week in the midst of a knife crime epidemic that has claimed a number of lives in London.
For London's emergency services, the end of one year and the beginning of another did not bring about renewal and change. Instead, there was a depressing continuity. In one 15-hour period, rolling from New Year's Eve into New Year's Day, four young men died in unrelated knife attacks across the city.
Less than two days later, a 20-year-old man was hospitalised after being chased through the west London suburb of Harrow and stabbed more than ten times.
Knife crime remains a problem on the streets of London. There were 80 people stabbed to death in the capital during 2017, one killing with a knife every four-and-a-half days. Thousands more were victims of non-fatal blade crimes. And as more funerals take place throughout the early weeks of January, there is little optimism the epidemic is over.
Mayor Sadiq Khan, who recently launched the "London Needs You Alive" campaign, has promised to "stamp out this scourge" in 2018. Earlier this week, Khan said police would ramp up stop-and-search operations, despite decent evidence from the Home Office that the policy does not reduce crime and sours community relations.
The get-tough posturing is happening as vital support for young people in the city is stripped back. At least £22 million has been cut from London's youth service budgets since 2011.
Yet, money alone is not likely to break the bleak cycle of knife-carrying, fear and aggression. A radical change in strategy is also required, and for that London's leaders would be wise to look at the innovative anti-violence models tried in other major cities – both here in the UK and overseas. Some authorities have been willing to experiment with bold new ideas outside of traditional policing and the criminal justice system. And there is good evidence these ideas work.
In Scotland, the Glasgow-based Violence Reduction Unit (VRU) has achieved some remarkable results.
The unit was set up in 2005 to transform Glasgow's reputation as the murder capital of western Europe. Over the past decade, the murder rate in the city has declined by 60 percent. Between 2011 and 2016, not a single person under the age of 20 was killed with a knife in Glasgow. In 2017, not one fatality involving a knife took place anywhere in Scotland.
So where did it all go right? Specialist officers began working with both community leaders and ex-offenders, and they decided to treat violence as a public health problem. Rather than trying to prosecute their way out of a crisis, they focused on trying to prevent so many people carrying knifes in the first place.
Initially the strategy involved a dramatic intervention. Hundreds of Glasgow's most hardcore gang members were gathered together at the city's biggest court and told they would be heading to jail if the stabbings did not stop. But alongside the threat of action, they were offered alternatives to violence – job training, education support and even relocation, if necessary.
"Since then, the carrot approach has been much more important than the stick for us in Scotland," explains Will Linden, acting director of the VRU. "We've been less focused on stop-and-search, for instance. And the evidence suggests scare tactics don't work. It's mostly about working with young people, having proper, ongoing conversations with young people about what it's like to live in their area, what's going on in their lives and trying to help them."
The police-run VRU, funded by the Scottish government, now has a broader remit to work across Scotland. It operates a mentorship program in schools, teaching pupils how to stop grudges from escalating into more intense rivalries. Another project sees "navigators" go into hospitals and reach out to victims and their families, if there is a risk of further violence.
"We're learning more and more about childhood trauma and the fear people grow up with," says Linden. "Even the so-called hard men are living in fear, thinking everyone's out to get them. We have to help them realise you can't live like that – it really damages you through stress, as well as perpetuating all the fear and threat. But when they become ready to make a big change, you have to be ready to offer them positive life choices."
The emphasis on intervention and prevention in Scotland's cities was based, in part, on a model first tried in Boston, Massachusetts in the 1990s to tackle gang-related gun crime. The Operative Ceasefire initiative saw police work with church ministers and community workers to help mediate conflicts. Youth homicides fell 63 percent in the two years after the program began.
Work then developed by the Cure Violence non-profit organisation in Chicago emphasised the vital importance of "interrupters" – credible figures in a community who are able to intervene because they've been through some of the same dramas and problems.
Dr Gary Slutkin, Cure Violence's founder and CEO, tells me we should think about violence as a disease and interrupters as the best way to prevent it spreading.
"An interrupter needs to have knowledge of their community, and needs to be someone that people can respect and trust," says Dr Slutkin. "The person should also have real desire to make change, to make their neighbourhood safer. Once they develop special skills in talking people down from violence it becomes a very, very powerful thing."
Cure Violence programs have now been implemented in 25 US cities. Even if some projects only operate on a small scale, targeting particular communities, the independent research findings are impressive. After programs were set up, Philadelphia experienced a 30 percent drop in shootings, while Chicago saw a 41 percent to 73 percent reduction in shooting across seven neighbourhoods.
"You have to tailor the program to the particular city, but the basic approach is as universal as a stop sign – its works everywhere," says Dr. Slutkin. "It can absolutely work for a problem like knife crime."
So what might a public-health focused prevention strategy look like in London? In the wake of the knife killings over New Year, the Met's commissioner Cressida Dick has talked about prevention being "better than enforcement". But the city still lacks concrete action.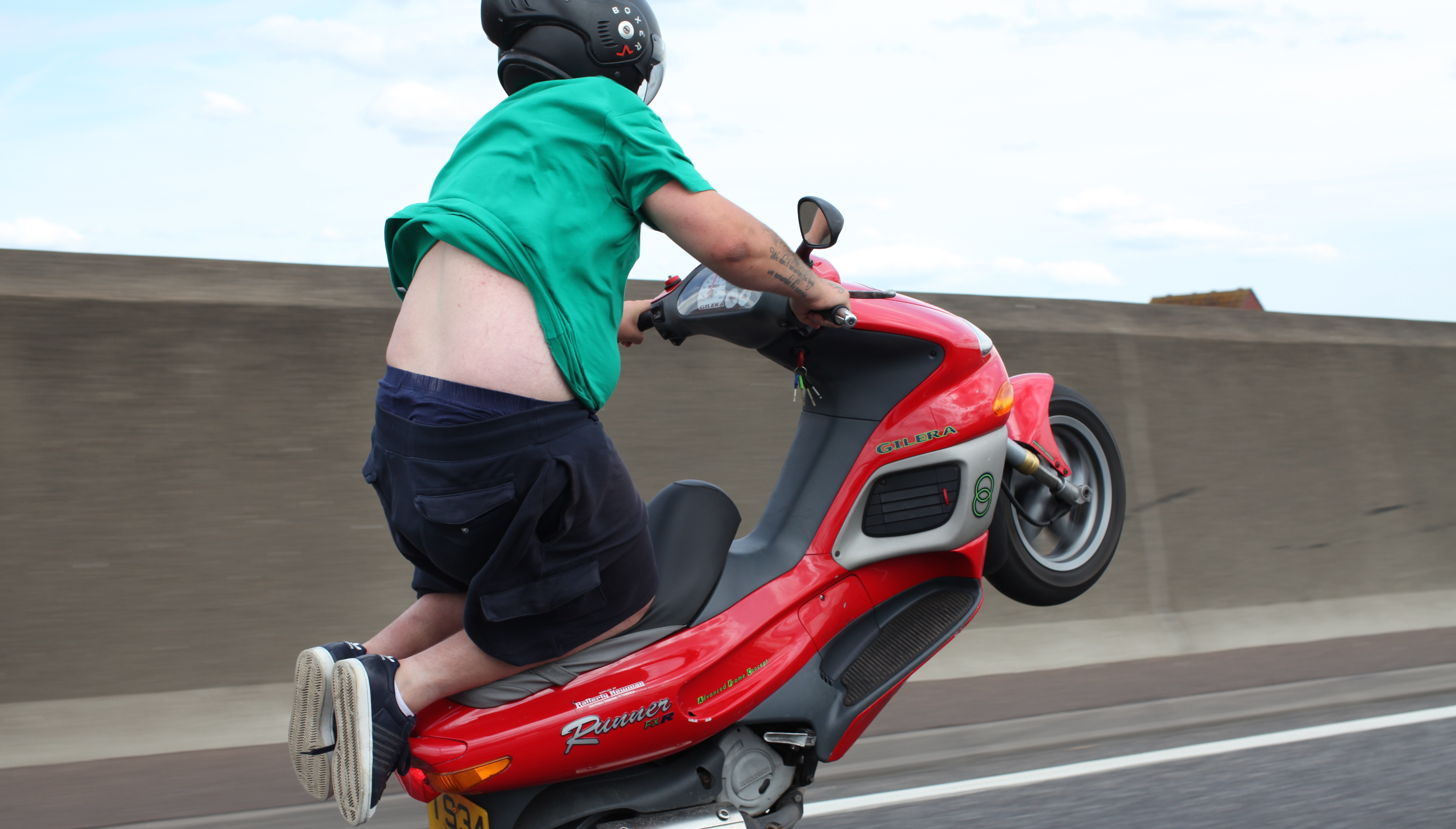 Temi Mwale is the founder of The 4FrontProject, a social enterprise based in the London Borough of Barnet that runs workshops, offers mentoring and gives young people the space to talk about all the issues that come up around violence and threats in the area.
Mwale is keen on the prevention concept, and has travelled to Glasgow to see the work of the VRU and some of the US cities where Cure Violence's approach has been tried and tested.
"What was amazing about Glasgow was seeing the amount police officers were involved in organising there," she says. "I think things would have to be done a bit differently in London' mainly, there are historical issues with institutional racism and the police. There's still the perception that you can't go to the police with problems.
"You have to remember, the voluntary sector and youth services are still struggling with cuts. So I think we need consistent, long-term investment in the organisations that can really expand this work and build proper relationships with young people in London over the next ten years.
"We can't keep reacting punitively to this problem," Mwale insists. "We need to work harder to actually understand the roots of it. Or we won't stop it from happening again and again."