Millennials are the patient generation — but not necessarily by choice.
In 1960 America, the median age for a first marriage was 20 for women and 23 for men. Today, it's 27 and 29, respectively, according to the latest census data.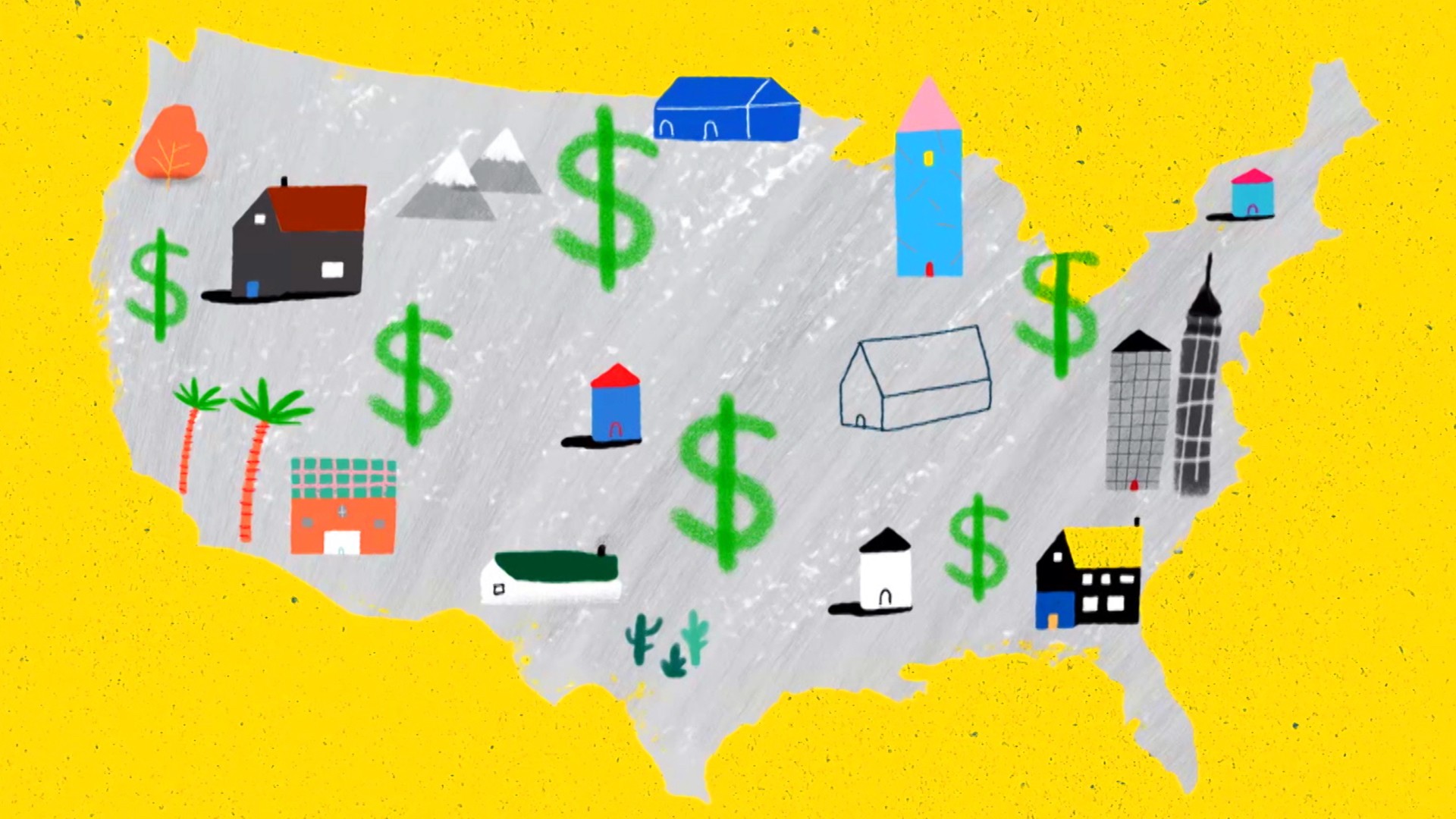 They're having kids later in life, too. The CDC reports the age of a first-time mom, 26.3, has risen by nearly a year and a half since 2000.
No surprise, then, that millennials aren't buying houses at the rate other generations did. In the fourth quarter of 2016, the homeownership rate among Americans under 35 was 34.7 percent. In 1980, it was 43.8 percent. That decline is a major reason the overall homeownership rate in the US, 63.7 percent, is hovering near a 50-year low.
Instead of buying houses, millennials are either living with family members or, more likely, stuck in the rental market. This surge in renters, coupled with a slowdown in rental-property construction associated with the Great Recession, has caused rents to soar. In 2014, data from the American Community Survey showed that 21.3 million Americans were paying more than 30 percent of their income in rent, an all-time high.
Svenja Gudell, Zillow's chief economist, describes the relationship between high rents and the ability to buy a home as a "vicious cycle." "Renters who pay these high rental rates are unable to save…which means they stay renters longer, which means the overall pool of renters continually increases, and therefore rents keep rising… and it's very hard to break out of it and become a homeowner."
There's also a supply issue. Audrey Krumbach, a 35-year-old director of development at Atlanta nonprofit Living Room, moved in with her mother for a year and a half to save for a downpayment on a house. But once she started to look, there wasn't much available in her price range. "There are scores of new developments in Atlanta of townhouses and condos that so proudly list on their site, 'Prices starting at $500,000, $700,000!' There aren't new complexes being built that say 'Prices starting at $150,000!'"
Gudell notes that new home construction is picking up from its post-recession malaise, but "the few homes that we have been building, roughly half a million annually, most of those homes have been at the middle to high end of the price spectrum…Millennials typically want to buy a more affordable entry-level home, but the reality is they simply can't find them."
Why millennials are reaching traditional life milestones later in life – marriage, kids, mortgage – is certainly a product of broader economic conditions like underemployment, tepid wage-growth trajectories, and rampant student debt burdens. But the delay in reaching these life markers also aligns with (and probably reinforces) millennial cultural preferences. A family and a house requires the type of stability that may prevent career changes, which, according to Gallup, millennials are three times more likely to pursue than non-millennials.
And of course, renters don't have to shovel the snow or the rake the leaves.