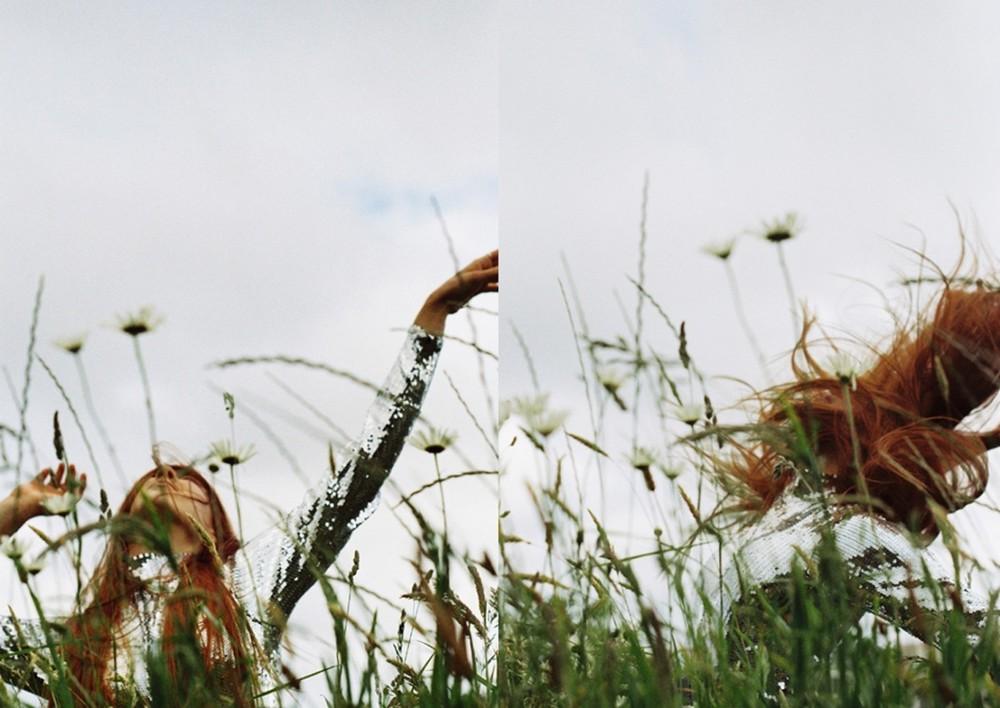 All photos courtesy of Sarah Burton
Originally from New Zealand, Sarah Burton is a photographer who's all about those dreamy and nostalgic outdoor shots. While summer is generally thought to be the most camera-friendly season, Sarah's work goes to show that autumn isn't so bad. The skies are sunny but tinged with a little bit of oncoming winter sadness. Moody stuff. As we descend into the colder months, we asked Sarah to show us some of her favourite seasonally appropriate shots and convince us that the best part of the year isn't already over.
VICE: Hey Sarah. How long have you been taking photos for?
Sarah Burton: Since I was a kid, but more seriously for about seven years.
Where are you based at the moment?
I just spent a summer in New Zealand and I'm moving to London in three weeks!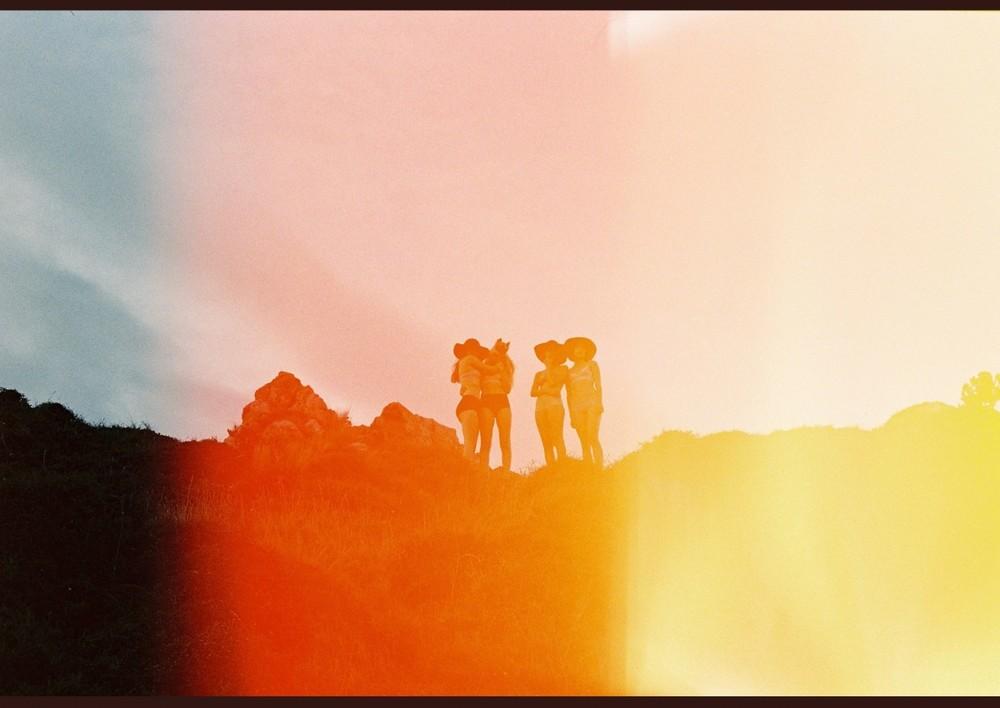 Describe your ideal April day: where are you, who are you shooting, what's the backdrop?
I'm somewhere I haven't been before; shooting circus acrobats in a wild and imperfect landscape under soft sunlight.
What do the different seasons mean to you as a photographer?
Summer means endless light, warmth and possibilities; road trips and snaps of the sights along the way. Oceans, rivers, and sunsets feature heavily. Autumn is bittersweet for me because the light is rich and the colours are beautiful, but at the same time as enjoying it all I feel nostalgic for summer already. Inspiration is harder to come by in the winter, mainly because location shooting becomes trickier with the shorter windows of natural light; it's time for moody low light indoor shoots. In spring I get high on all the fresh, thickly scented flowers and trees, and start formulating new plans.
What's the best thing about shooting during autumn?
The burnished light and golden trees changing the face of your daily surroundings is magic.
You seem to have traveled a fair bit. How does autumn change across different countries?
In some places I've lived autumn doesn't register at all—apart from the change in temperature—like Wellington, because most of the trees are native evergreens like pohutukawa. Melbourne has a great autumn vibe: crisp mornings and still warm afternoons of syrupy light. I would go for walks in the Dandenongs and spot wallabies sifting about in the drifts of fallen leaves. Last year I lived in Berlin and autumn was exquisite, like I'd never seen it before. It was a long hot Indian summer and when it suddenly ended, my suburb Kreuzberg became abundant in colour; a fiery mix of scorched gold and red. Small yellow leaves fell like snow flakes as I ran alongside the Landwehrkanal through slanted sun. Huge piles of leaves would build up on the corners of every cobblestone street. Bicycles left for a day were completely covered, autumnal camouflaging.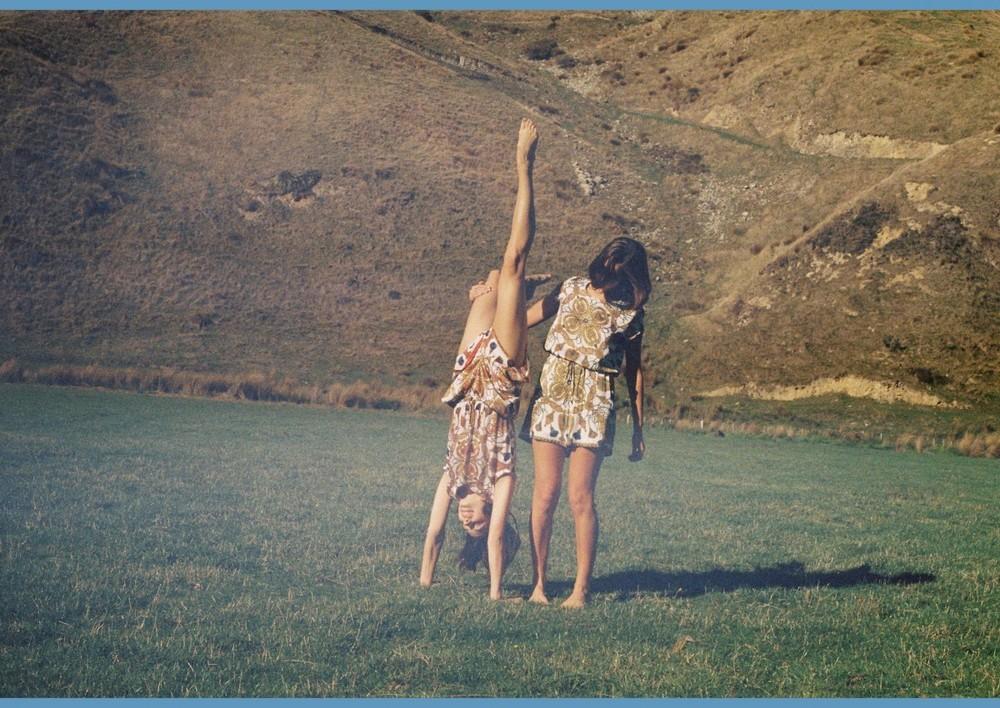 Where are the best places to go to in Australia during this time of year if you're bringing a camera and some photogenic friends?
My second cousins have a huge property in Stanthorpe, Queensland, full of giant granite boulders precariously teetering about the place. It'd still be hot but not unbearably so right now, and the light a touch lower and duskier. I haven't been there for over 10 years and it holds so many childhood memories for me. I would love to go back and shoot there now.
Can you show us a favourite photo you've taken during autumn, and tell us the story behind it?
The photo of my friends Ruby and Celeste behind the cactuses was taken in the early part of autumn where it still feels like summer but you know it's not really, so you cherish every summery day you still get. We went from Melbourne out to a cactus farm, which took forever but was even better than expected when we finally got there. I got so excited I kept getting too close and got countless cactus stabs. It was so far away that Ruby looked at maps on her phone and realised we were about 15 minutes away from the New South Wales border so of course we had to go all the way. We swam in the Murray River in the last light of day, a different state on each bank, and we got a kick out of that.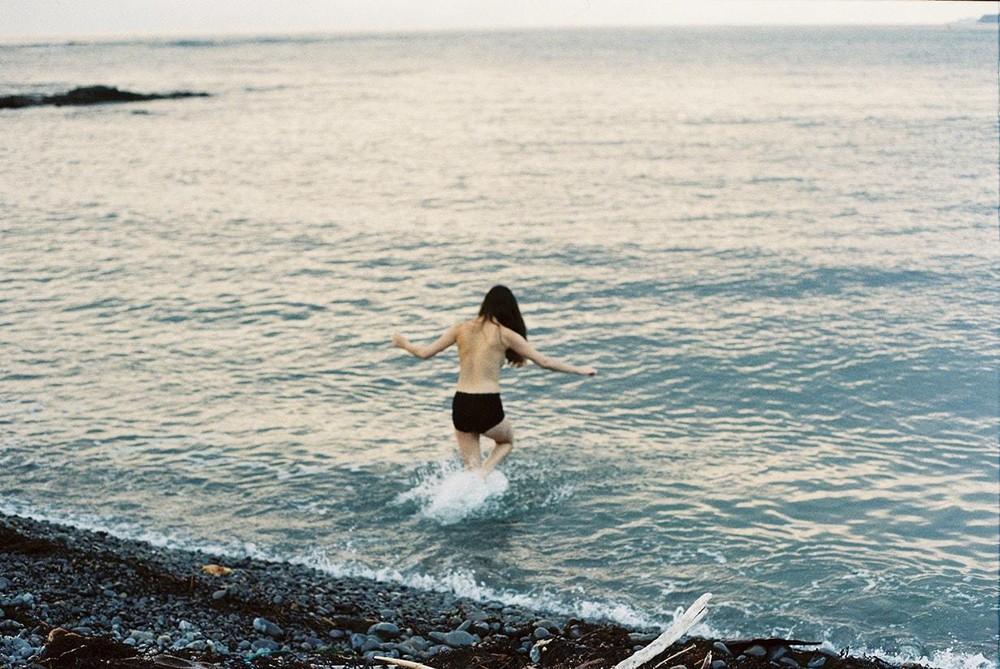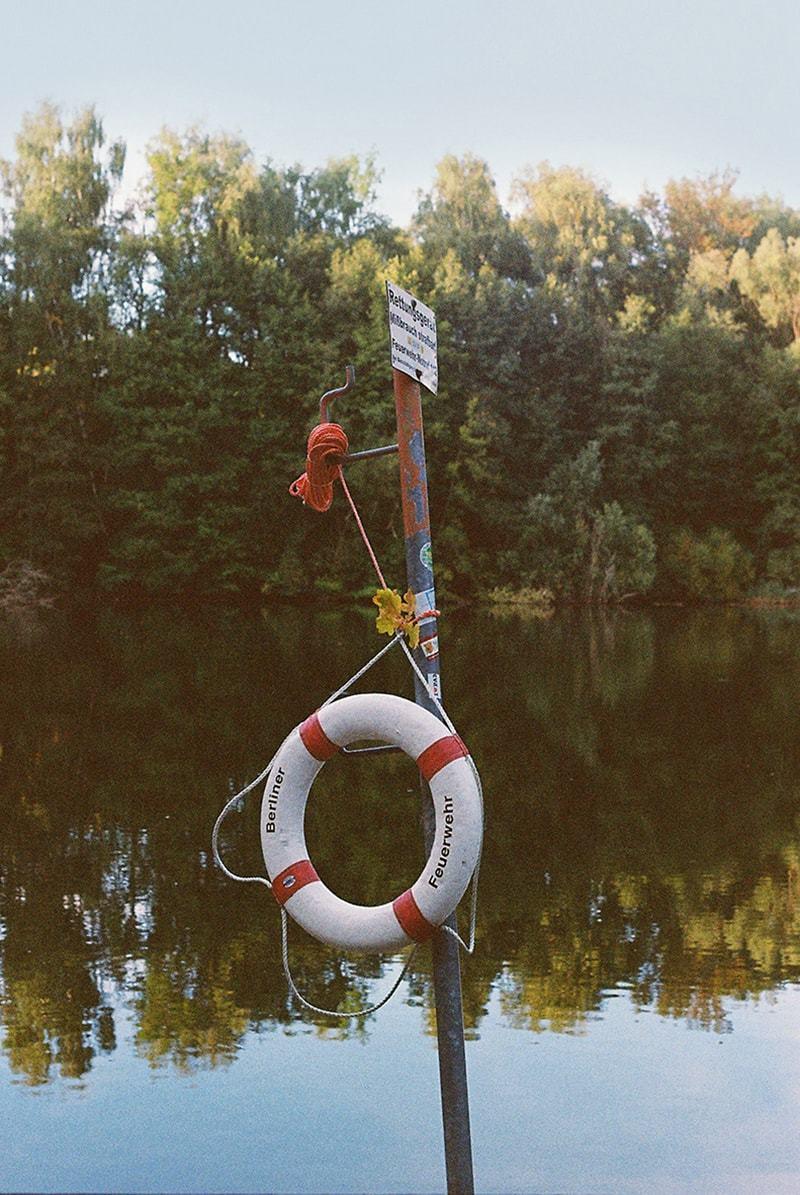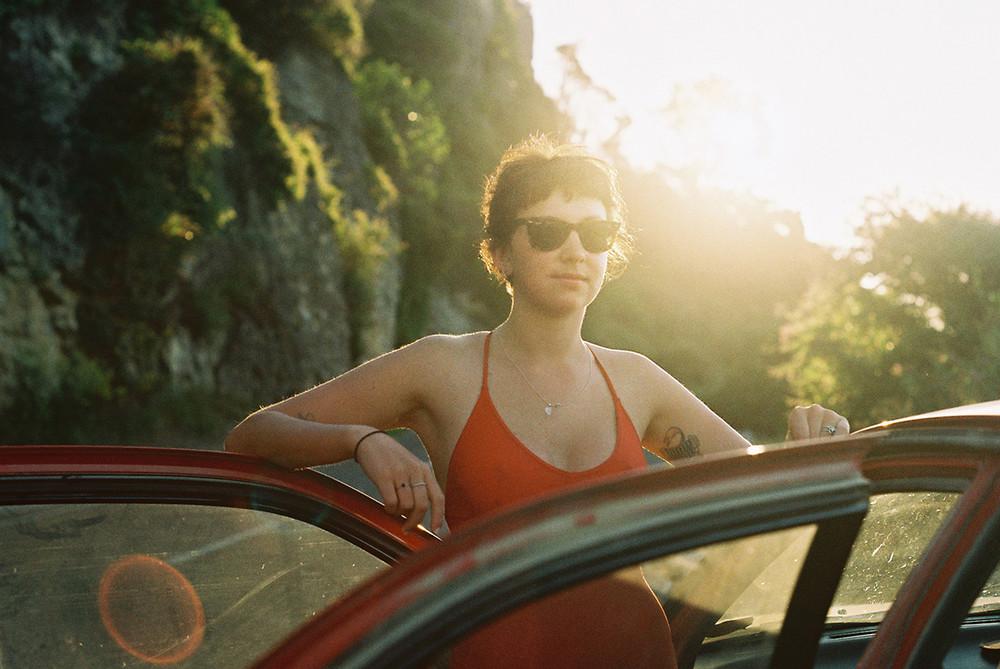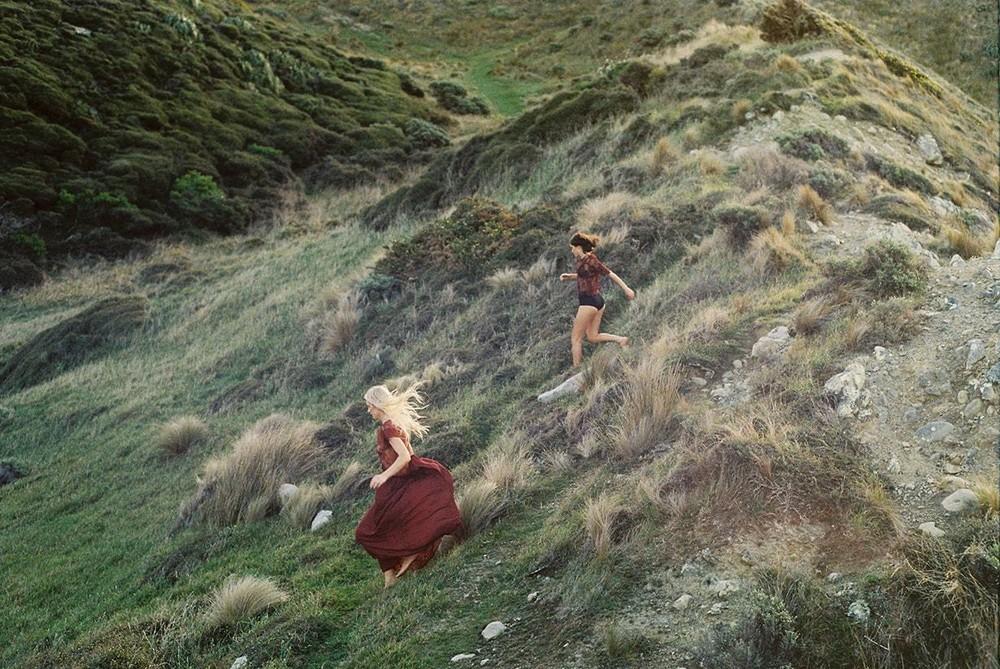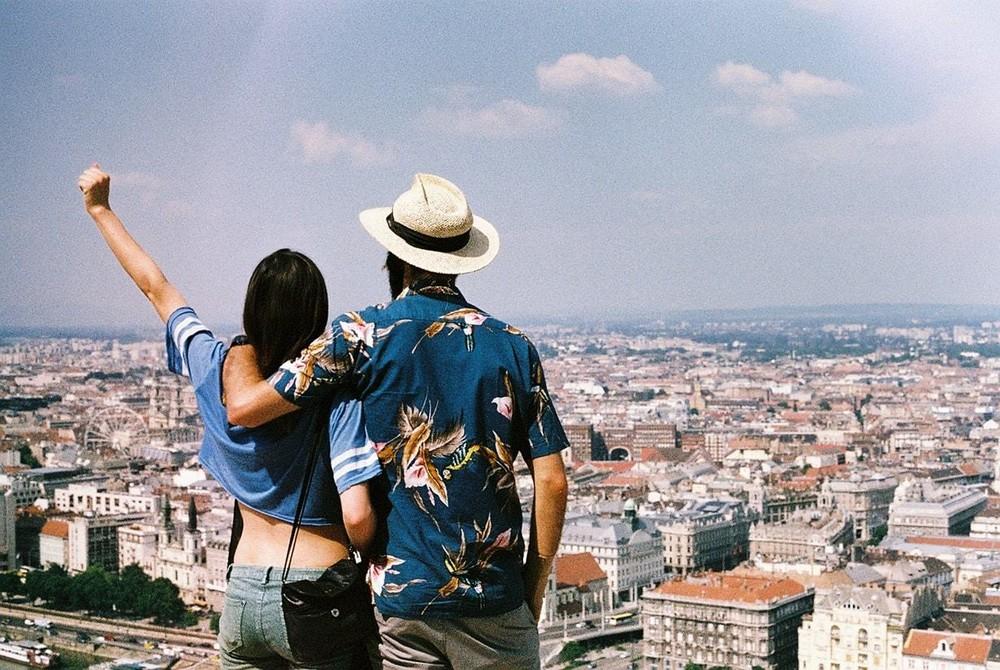 Check out more of Sarah's work here, or follow her on Instagram here.

This article is presented in partnership with Captain Morgan