Unlike at so many other brands of art party, the young people gathered at the National Gallery of Victoria's annual Art Book Fair last month were not just there for the booze and the networking. They were looking to buy.
The zines at the various stands averaged at around $15 a pop. The vintage magazines asked for a bit more, as did the glossy art books, but it was an investment many were willing to make. Because this wasn't just about buying a piece of art—each purchase came with a steadfast guarantee of future experiences flipping through aesthetically pleasing pages. It's a joy that taps into that first thrill of discovery we have when our parents dramatically page through children's books before bedtime.
With this attractive triumvirate of accessibility, economy, and entertainment, it is no surprise that the art book is enjoying a widespread renaissance. To get a feel for the forces propelling Australia's own print culture forward, we talked to six zine makers, publishers, book distributors, and art collective founders about the power of print in 2017.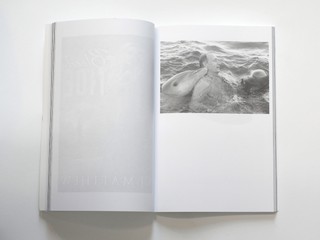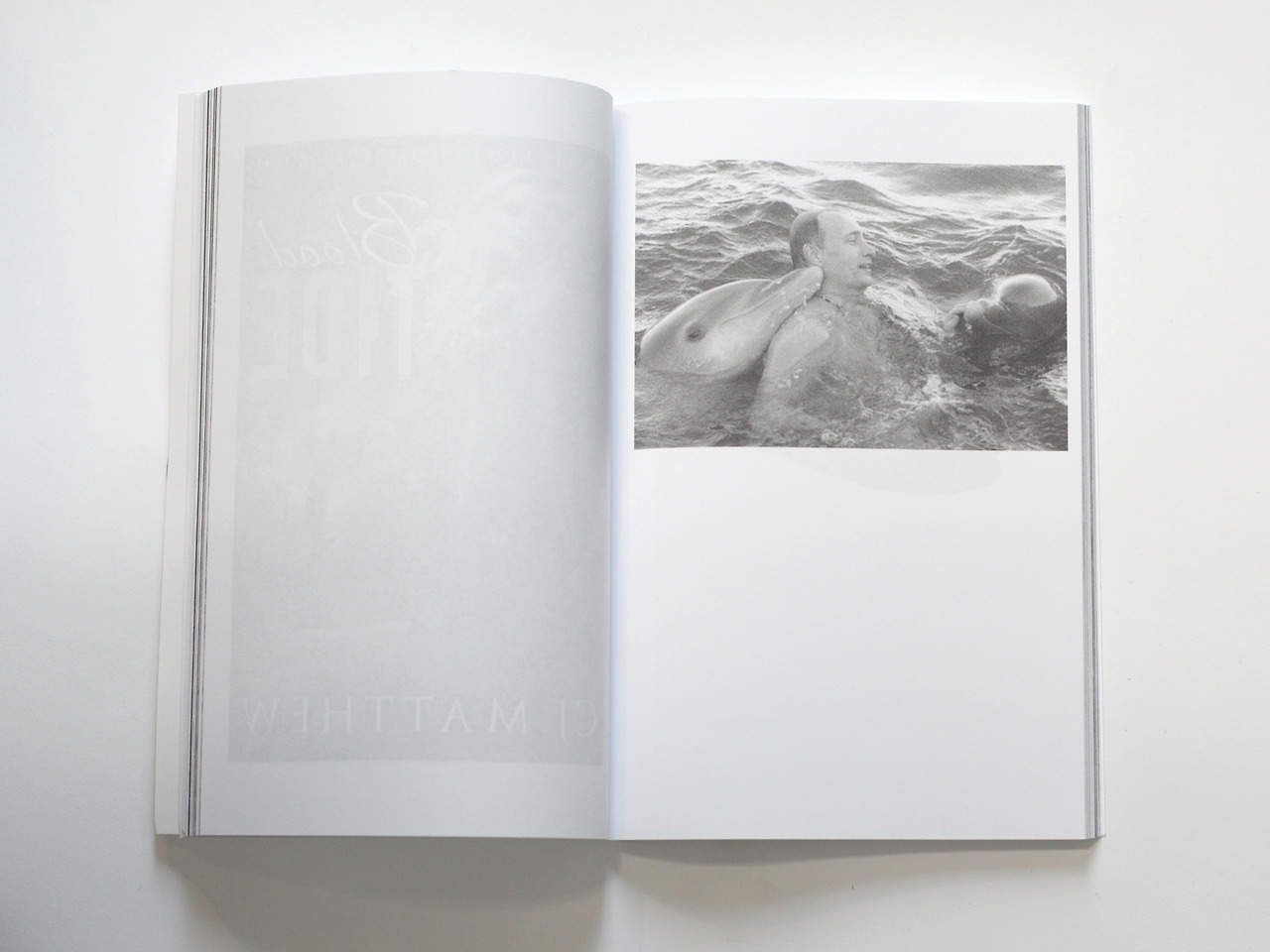 Felix Wilson is the founder of Particle Books, a small publishing enterprise based out of Melbourne. Particle focuses on photobooks and zines, principally featuring the work of emergent Australian photographers and printmakers including Felix himself. Felix also frequents and organises book and zine fairs.

Creators: How did you enter the professional world of book and zine making?
Felix: That sounds very serious! Particle Books is a pretty casual affair: I just wanted to collaborate with artists I like to make books and zines, so I started doing it. It used to be a very difficult and expensive thing to design and print something, even the small scale kinds of things I'm working on, but it's relatively simple and affordable now.
What do you think is unique about art books?
I love the generosity of the ongoing access to an artist's work that a book allows, and the intimate and tactile experience of viewing work in a book. It's a totally unique way to engage with a sequence of images, for the viewer and the maker. You can get the similar degree of consideration that you'd get in a great gallery show, but you can take it home with you and then return to it again and again and it will be there waiting for you on the shelf. For me, especially with photography, the work changes the more you look at it, you tend to bring new things to it each time so it can become an important ongoing relationship, at least for the books that you really connect with.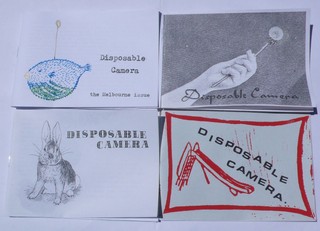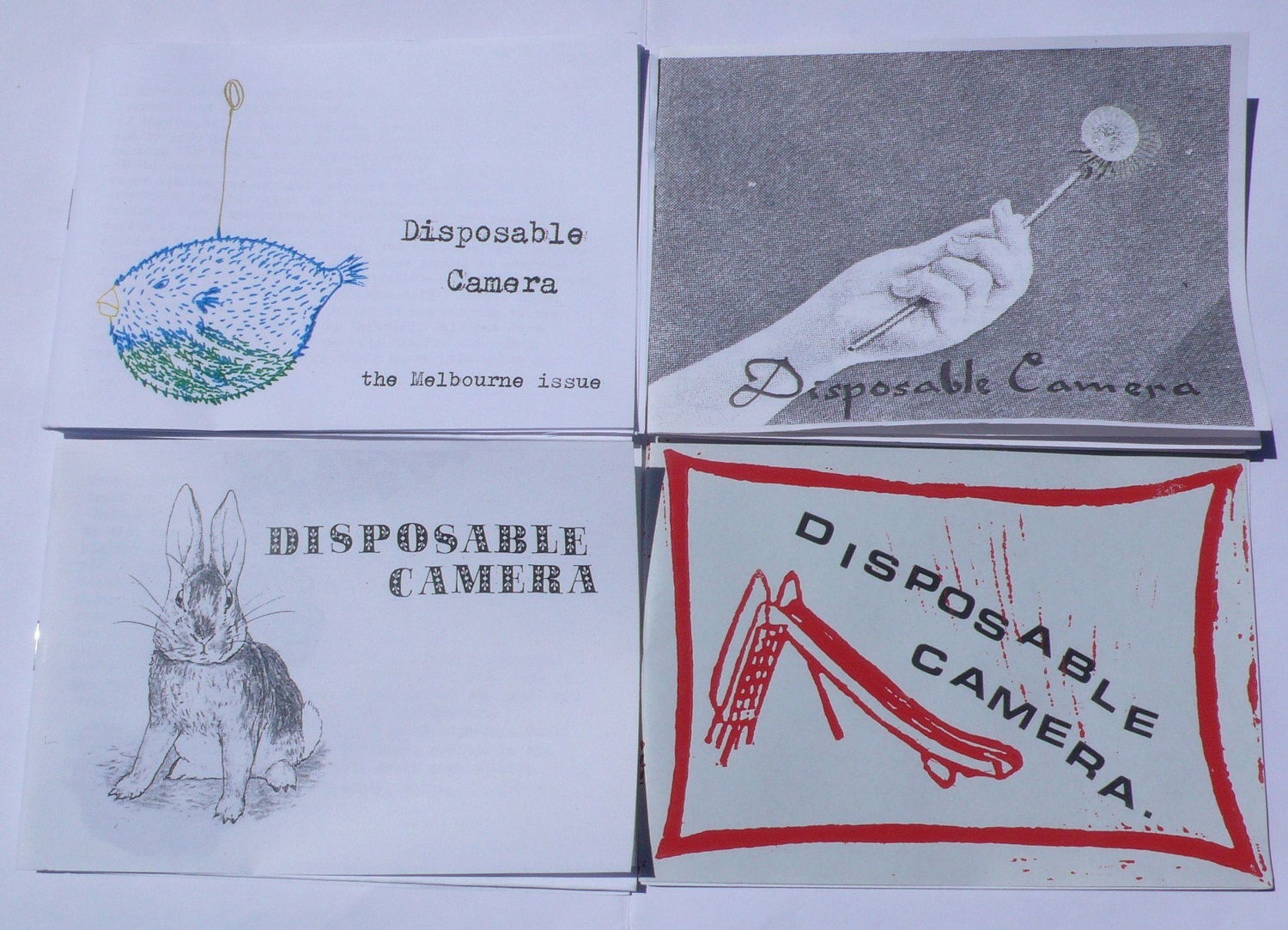 Vanessa Berry is a Sydney-based artist and writer. She has been making zines since the 90s. Her work is highly autobiographical, as illustrated by two of her recurrent projects, "I Am a Camera," which comes out annually, and its 'little sister,' "Disposable Camera," which Vanessa invariably composes in a single day. Both of these series are investigations into their maker's everyday life and experiences and are executed with the meticulousness of a historian. The later editions of "Disposable Camera," for instance, include a literal map of these experience, whether it be a geographic map of the streets of a city or a map of Vanessa's dreams and wishes. She also once wrote a zine entirely about ferns.

Creators: What was your introduction into the world of zines?
Vanessa: I discovered zine culture when I was a teenager in the 1990s. I was a big fan of underground music, so I'd spend my weekends going to music stores like Red Eye, Waterfront and Phantom records. These stores also sold zines, and this was the first time I came across them. I liked how the authors of these zines seemed to write whatever they wanted to, no matter how irrelevant, rambling, or mundane and this attracted me to first read them and then, after a few years, make my own. I also liked how they were both disposable and precious at the same time: they were cheaply produced, but in small quantities, so there would be different zines there from week to week, and one might appear one week and then never again.
Why did you want to make your fern zine?
Zines are a great way to celebrate obsessions, and I became obsessed with ferns and house plants a few years ago. When I started reading about ferns and collecting them, I realised I wasn't the first—there was a huge fern obsession during the 19th century in England, so much so fern obsession was given a name: pteridomania. Once I found out about this I got my collection of 1970s indoor gardening books together and decided to make a zine about ferns.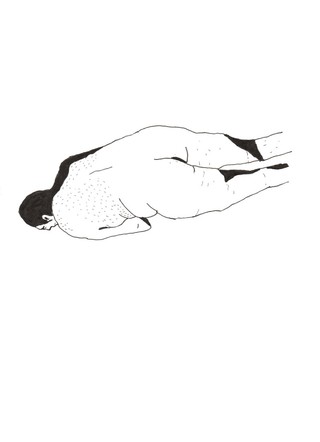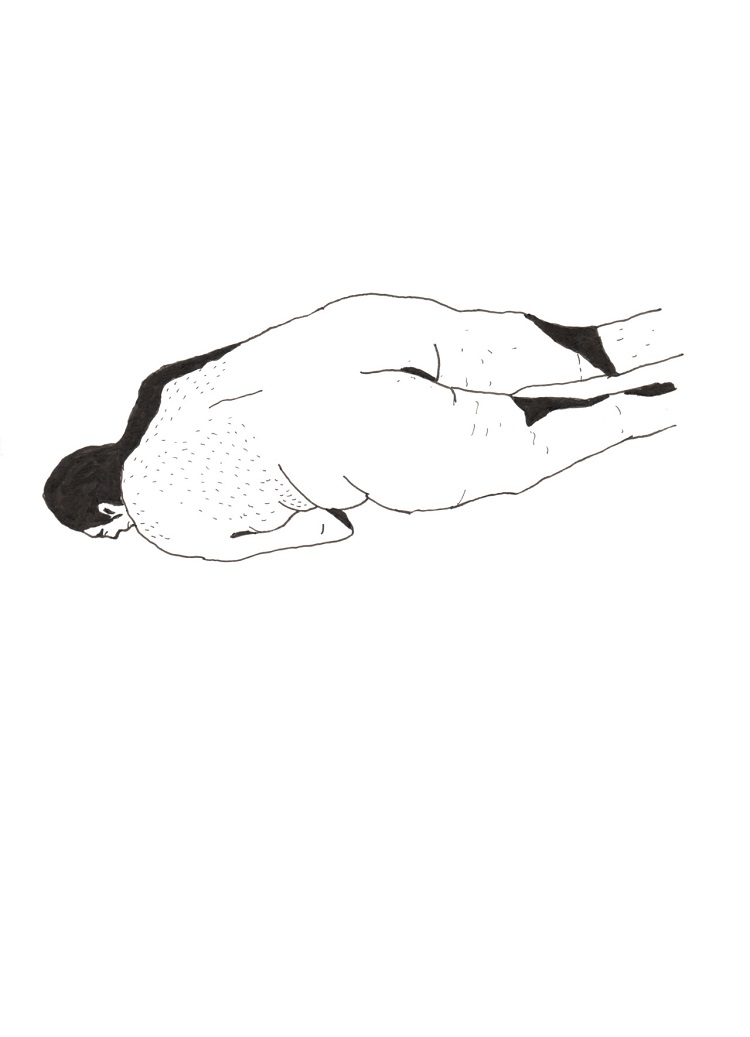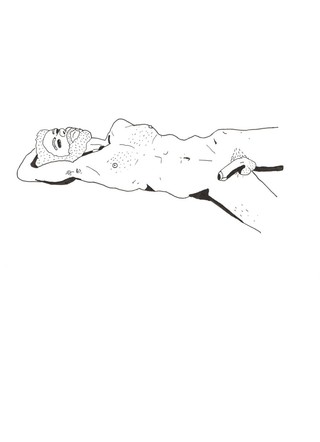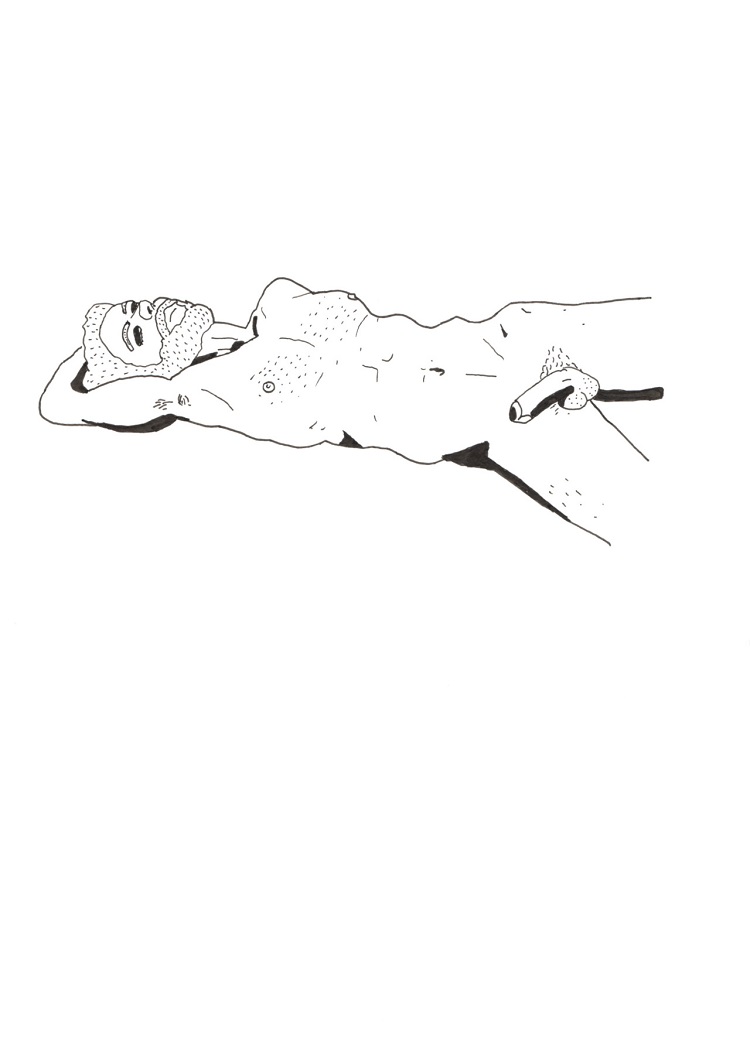 Adam Seymour a.k.a. Rural Ranga is an artist, performer, and printmaker based out of Melbourne. In his work, Adam honestly and entertainingly portrays his experience as a gay youth in rural Australia, his time spent as a happy-ending, traveling masseur in New York, and the pathetic comedy of online dating. He is also the creator of the Wank Bank Masterclass , a critically acclaimed instructional performance, named after his 2014 art book, "Wank Bank," and with the aim of teaching all participants the art of the wank.

Creators: Has humour always been part of your creative process/creativity?
Adam: As a person I'm very playful, so humour comes naturally to my work. The art world can be 'Serious Sally' and I never really fit that mold, so being cheeky and fun with my work is more true to who I am and informs my work.
Why are sex and nudity such generous subjects for your art?
God, I seem like a total creep. Human behaviour and things that are taboo are what really fascinate me and I think sex and nudity just fit in that realm. But yeah, I love sex and nudity: send me your dick pics!
When you went to New York, you said you had three goals and one of them was to get an art book published. Why was this so important to you? Why, in general, does this form appeal to you?
I just love the tangible form of an art book. The New York Art Book Fair is incredible as it's accessible to most people to buy something an independent artist has created and take it home.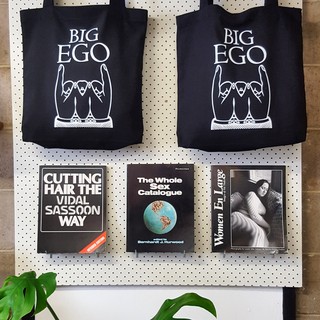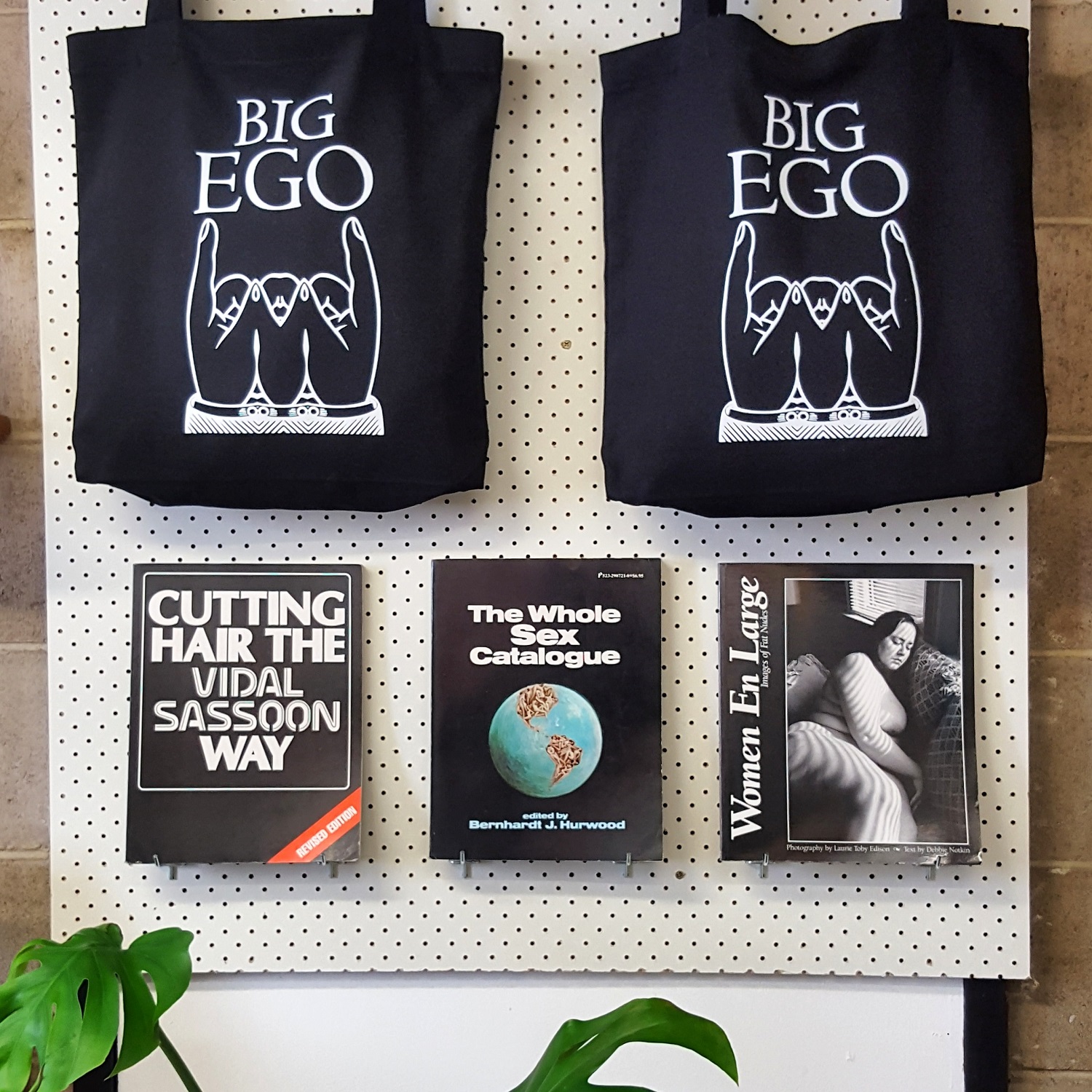 Big Ego Books is a rare bookshop in Sydney that specialises in work from fringe artists and subcultures. The shop is the 'passion project' of the artists, friends, and sartorially satirical visionaries Raquel Caballero and Emily Hunt. Raquel and Emily opened Big Ego after pursuing art careers, as well as a short, shared stint as publishers of cult mag "DUKE." For an idea of the kind of stock you'll find at Big Ego, a sampling of some titles: "Adventure Playgrounds," "Airbrush in Japan I," "Agam: 54 Keywords for a Polyphonic Reading of Agam," "All About Wicker." And that's just the A's…
Creators: What prompted you two to open Big Ego?
Raquel & Emily: It's been our dream and something we'd been talking about for years—opening our own bookshop. We've worked in the book trade a combined 25 years and counting, so it just made sense to pool our passion for and knowledge about art books together and start our own business. Sydney's a very expensive city though and we couldn't afford to open a proper shop and be saddled up with all those overheads, so we thought, why not just sell online? We did that for the first year before finally finding our IRL home at Alaska Projects.
What continues to excite you about niche publications and vintage books?
For us, sourcing our books is always about the thrill of the chase—finding that book no one else has discovered yet. A book we never knew existed! Of course there are always titles we are hunting for (our holy grails), but it's so hard in Sydney where the selection is limited, and the dealers are all old white men who we literally have to tussle at book fairs. I guess a good fight is as exciting a part of the book biz as anything!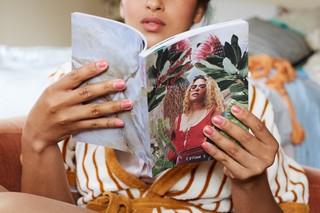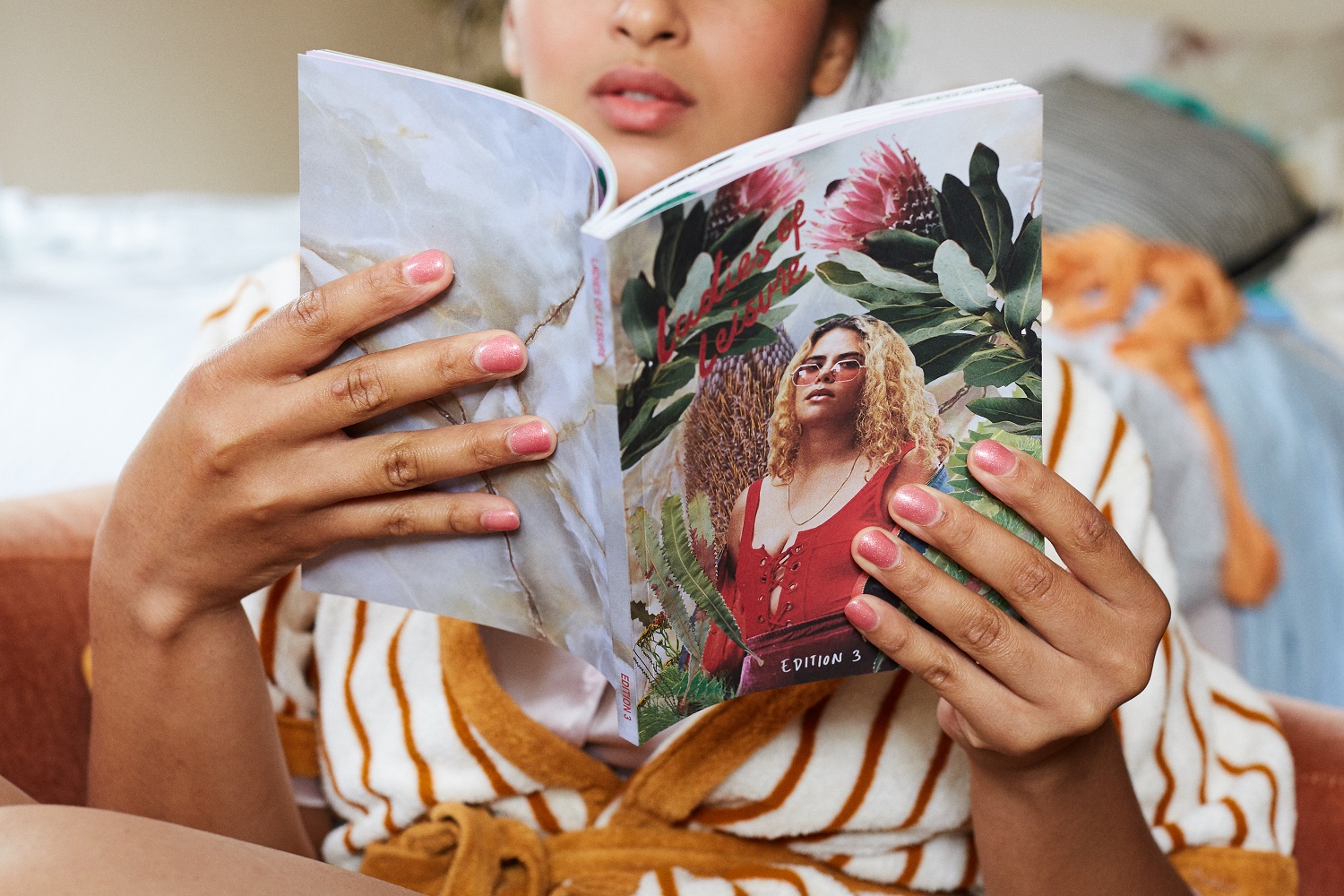 Ladies of Leisure (LOL) is a creative community for young women born from the creative mind of self-described "jill of all trades" Savannah Anand-Sobti. LOL, based out of Melbourne, is a space for workshops and parties as well as an organising force for zine, film, and merchandise making. The collective focuses on art and action that support body and sex positivity, international community building, mental health, creative exchange, and entrepreneurship. Which is why it is no wonder that LOL has become a hub for kickass women doing cool things.

Creators: In the least tacky sense of the term, I see your overall project as creating platforms for inspiration, specifically for inspiring young female voices. Did an absence of such spaces inspire the creation of LOL? Or was it something else?
Savannah: We often revel in people's successes, but I think what's more interesting is the journey it took them to get there. The little personal details of who, what, when break down the pedestal we put accomplished people on. We don't know that perhaps they play ping pong to calm their anxiety, or that before this they did advertising for six years and were absolutely miserable. This way, rather than being intimidated by the notion of it, we can rejoice in each other's success, enabling more women to become rightful boss ladies.
What about zines as a form supports the goals of LOL?
Seeing women claim space all around the world through their mediums—whether it be spoken poetry, Instagram or their own zines—gives us so much joy and motivation. Zines are the perfect medium to channel something you're passionate about into a tangible outcome you can share.
Why is establishing a global presence— through such things as the travel diaries you publish online or the series of "Broads Abroad"— important to LOL?
Australia being somewhat isolated from the rest of the world can be a bit like a bubble, so it's important to look out beyond it. Learning about other cultures and identities is not only interesting but integral to breaking down divides between communities. We encourage ours to go and explore the beauties and truths the world has to offer.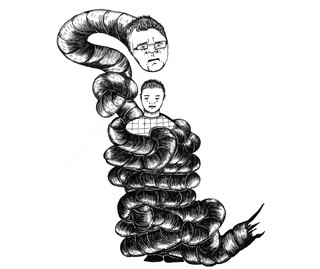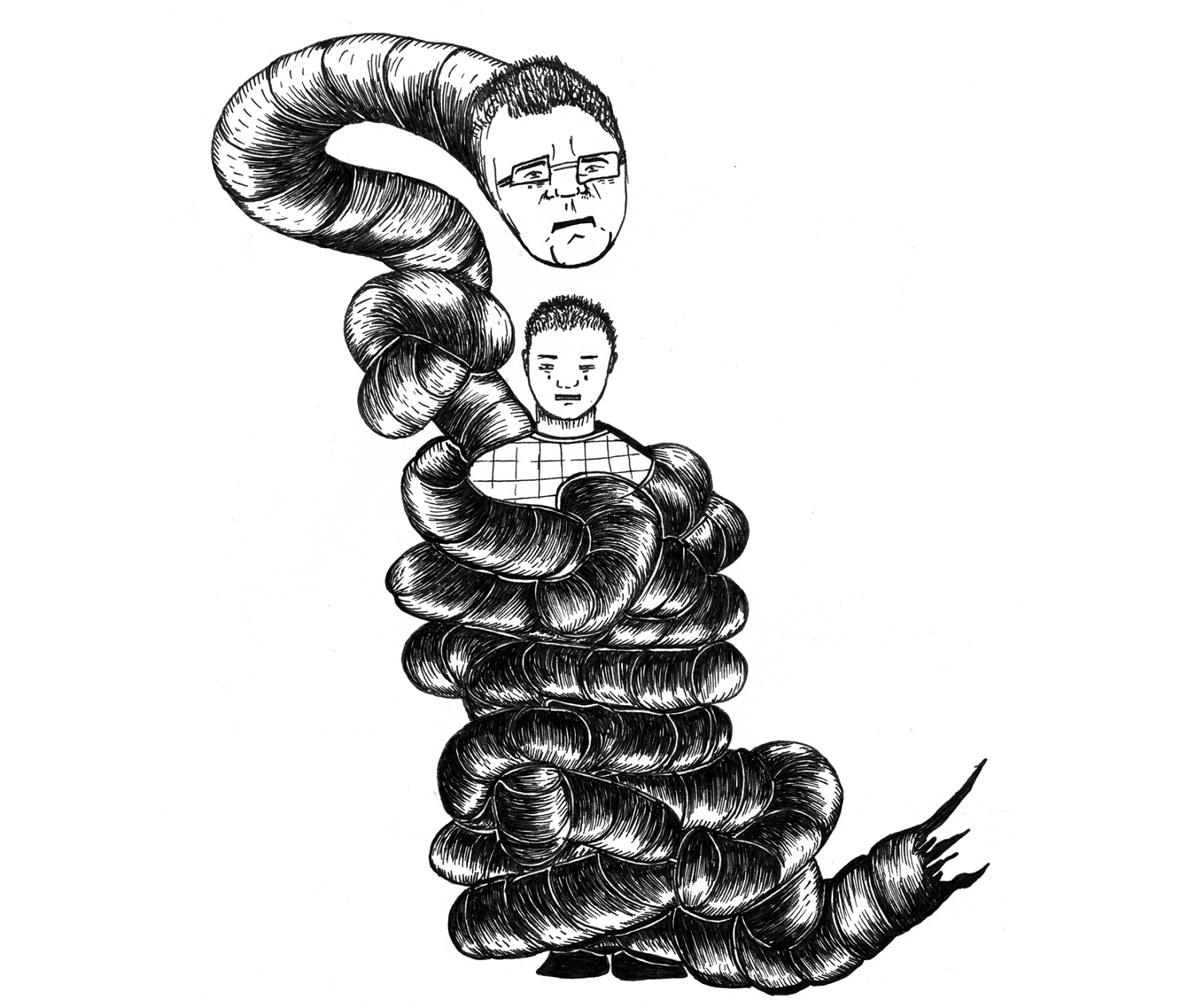 The Refugee Art Project was created in 2010 by a group of artists and academics that saw an enormous lack of creative opportunities for the refugees and asylum seekers waiting in Australian Detention Centres. As artist and academic Safdar Ahmed , a founding member of the project, explains, the project is meant to get to the human truths behind the sensational headlines of the daily news. And, in addition to offering an emotional outlet through creativity, the project is also a space for political discourse and commentary, from the eyes of those whose voices we rarely hear.
Creators: Why zines? What about the medium lends itself to the plight of these refugees?
Safdar: Because zines are invested with a strong DIY ethos, and because they are relatively cheap and easy to make, they are the perfect creative form for people who exist on the margins, or who have an unconventional or subversive point of view. Because there is no censoring agent, no editorial line or agenda, and little to no overarching commercial incentive, zines convey a powerful sense of individuality and freedom which you don't find anywhere else. Our zines give a sense of the scope, density and complexity of people's lives, which nuances and deepens our understanding of the refugee issue. This hopefully counteracts the reductive view of them either as "queue jumpers" on one hand, or helpless victims on the other—which too often occurs in the mainstream press.
What is your favourite memory from working on this project?
There are lots of highlights but my favourite experience has been the lovely web of connections and friendships formed within our community, and some of the striking artworks that have resulted. Murtaza Ali Jafari is a Hazara Afghan refugee who I first met in Villawood back in early 2012. He had never made art before coming into detention and I distinctly remember his first drawing, which had a dense, graphic style. We've become good mates over the years and his art has developed to the point where I'd now honestly rate him as one of my favourite artists, up there with Goya and Robert Crumb!


Related:

250 Eye-Popping Drone Photos Come Alive in Art Book 'Dronescapes'

What to Buy at Berlin's Friendliest Art Book Fair

Inside an Independent Book Restorer's Studio | Conservation Lab