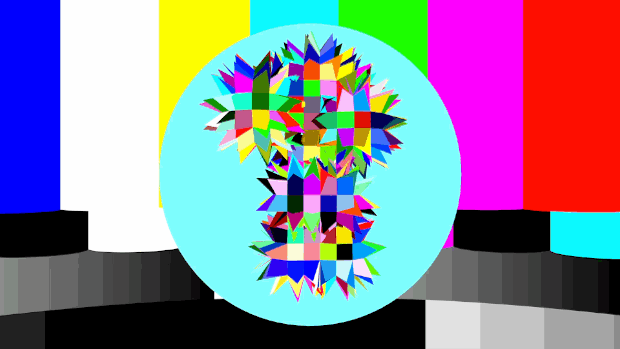 Do the above graphics give you a headache? Do you have a history of epilepsy, seizures or just an aversion to crazy rave graphics and blinking lights? If the answer to any of these questions is "Yes," then you should probably exit this page immediately. For all others, we strongly recommend you bug out to this new video clip from the always-surprising German duo Mouse On Mars.
The video for "Cream Theme"—from their new Spezmodia EP on Modeselektor's Monkeytown Records—sprang from a concept created by Zeitguised design studio. The movements of ravers from a legendary 90s rave in Doncaster in the UK were synthesized to create the ultimate transformable partygoer. The clip not only shows his wild movements but also his inner transformation through music and dancing. The display shows morphogenic transformations—the emotional and hormonal eruptions and metrics of sensory instability that occur while listening to intense dance music.
"Creme Theme" comes with a real-deal seizure warning, so prepare to either feel ecstatic confusion and euphoria... or a bad trip flashback.
Mouse On Mars' Spezmodia EP is out now on Monkeytown Records. Buy it now on vinyl or MP3.
Bonus! Watch the Mouse on Mars live set from Boiler Room Berlin.