Gucci Mane Gave Out Gifts at NYC's SantaCon, Just Like the Real Santa But Better
The East Atlanta Santa appeared to spread glad tidings at the annual event.
|
12 December 2016, 1:00pm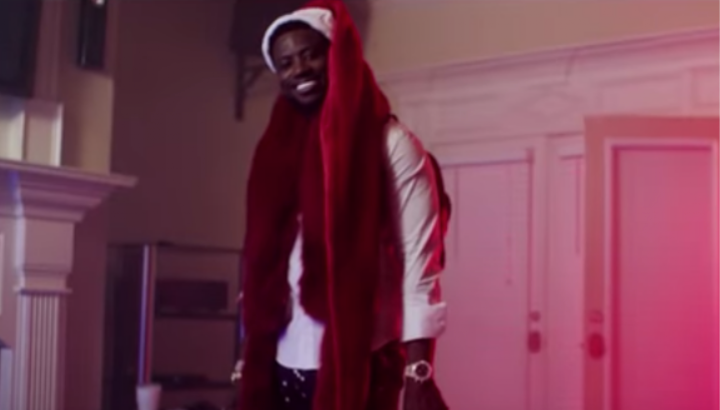 Gucci Mane is nothing if not dedicated to his craft. With a new album, The Return of the East Atlanta Santa, due to drop this Friday (December 16), he decided to get among his favourite people – that is, people whose hobbies also include dressing as Santa and getting turnt at New York City's annual SantaCon.

SantaCon is essentially an enormous bar crawl where grown adults wear Christmas outfits, get hammered and make tits of themselves (so basically like your run of the mill office Christmas party), and this year Guwop showed up to bring glad tidings to the proceedings. He performed five tracks and distributed gifts including East Atlanta Santa hats and cups, and sweaters which say "St. Brickulous" on the back. Truly, he is just like the real Father Christmas, except he's Gucci Mane, so better.