The first signs of spring are peeking through in St. Mary's Secret Garden, a community garden in East London. Patches of the small green space, which is overlooked by blocks of flats on all sides, are carpeted with snowdrops and raised beds boast hardy kale and chard with bright yellow stalks. Winter sunshine beams down onto an area with benches and wild flowers, while honeybees look lively around their hives. There's a herb garden towards the back with a huge rosemary bush and a cart filled with mint plants for sale. The leaves are slightly withered by the harsh winter but new ones are starting to bud.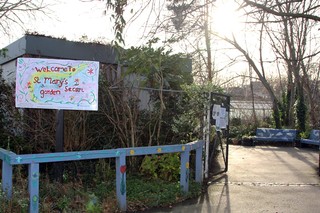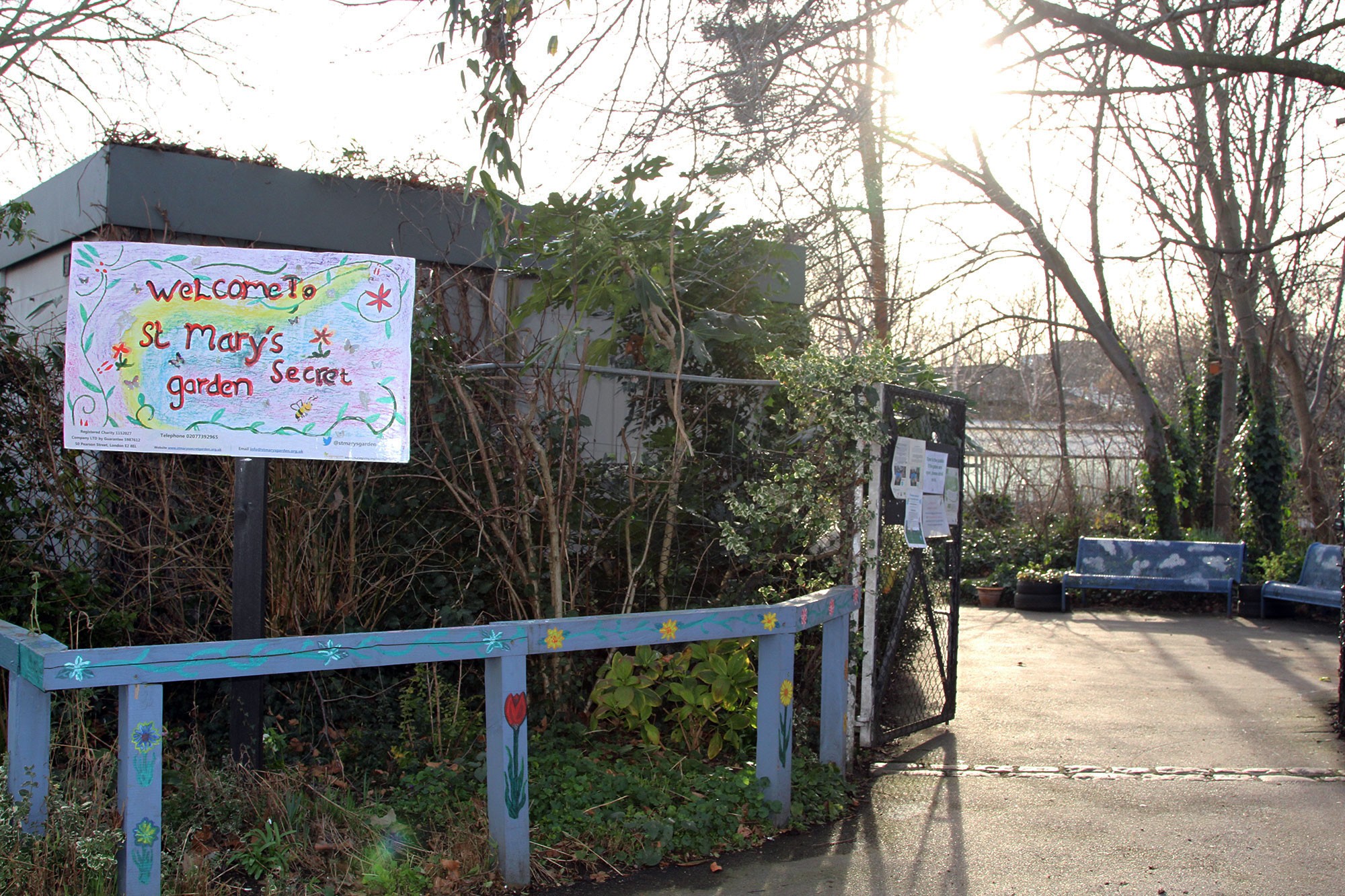 I'm being guided around by James*, one of the gardeners at St. Mary's. He points to a barren bed filled with compost.
"There are the raspberries and the strawberries under there. I'll show you the compost now. It's my favourite job doing the compost," says James, showing me how he scoops the soil to turn it. I'm told the compost is used in the garden and sold in bags. Come summer, those berries will be enjoyed by the gardeners or harvested and purchased by the local community, or turned into jams.
St. Mary's Secret Garden might be teeming with activity but it's a calm retreat in a busy urban area. But that's not the only thing that makes it special.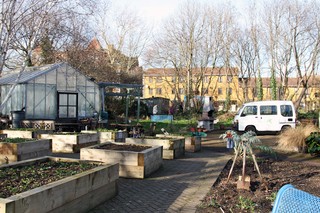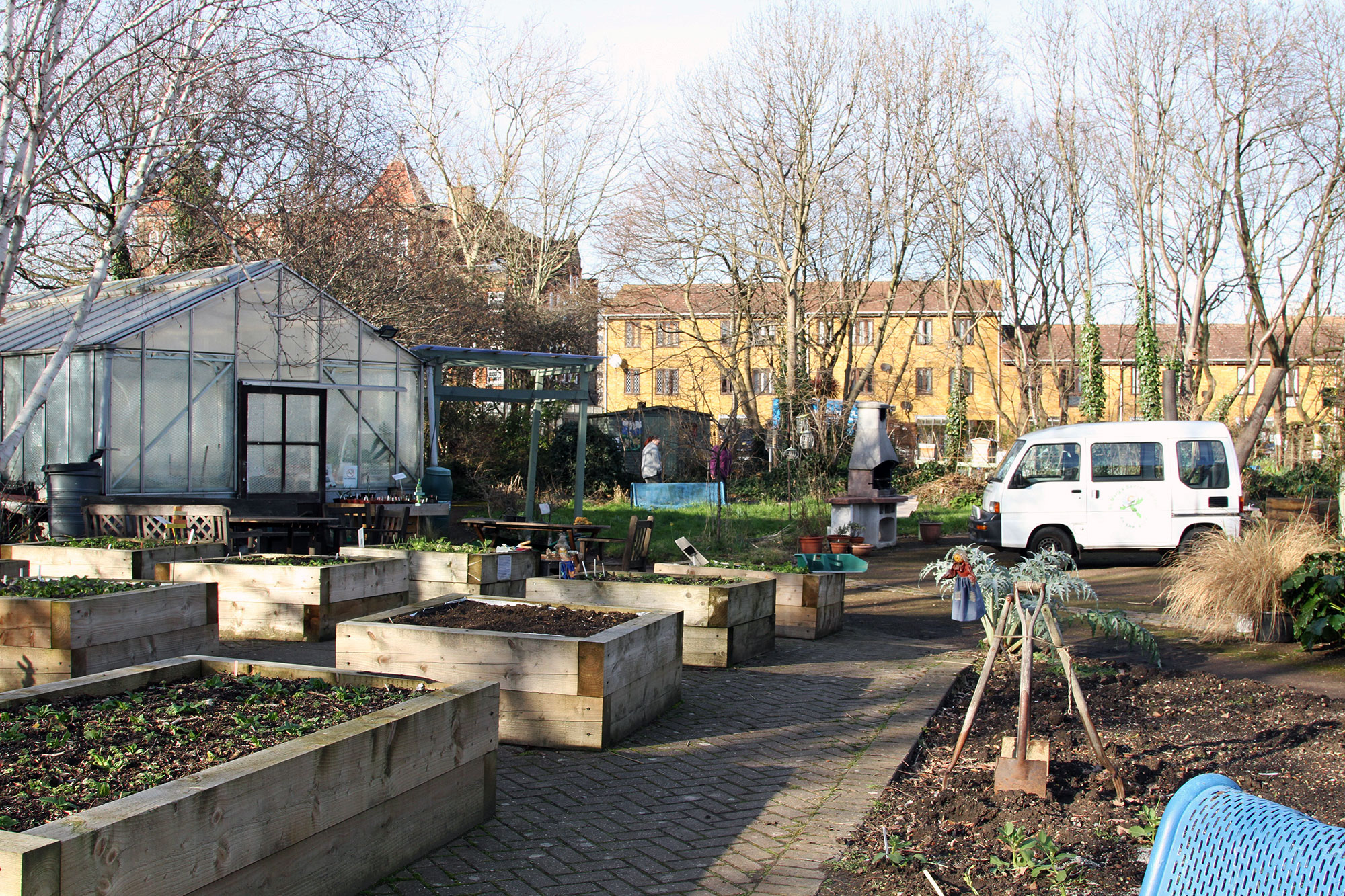 St. Mary's is a charity community garden that promotes wellbeing through gardening and horticultural therapy. It provides placements for locals with learning difficulties, mental ill health, and other long-term health problems to help them build confidence, socialise, relieve stress, and increase physical strength. Founded in 1986, it's open to the public to use as a green space but horticultural therapy is its primary aim. Today, the garden is hosting a group with learning difficulties.
James and I move over to the compost piles and another gardener, Mark*, joins us. Mark shows me the different heaps and the stages from green waste to fertiliser. "It starts over here," he says, pointing at the leaves and twigs. "Then it turns into compost."
I ask James and Mark what they like most about the garden. "I like meeting my friends," says James. Mark replies, "I like being outside."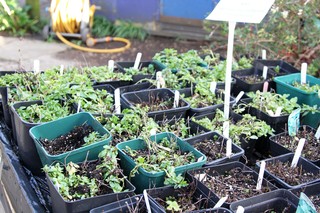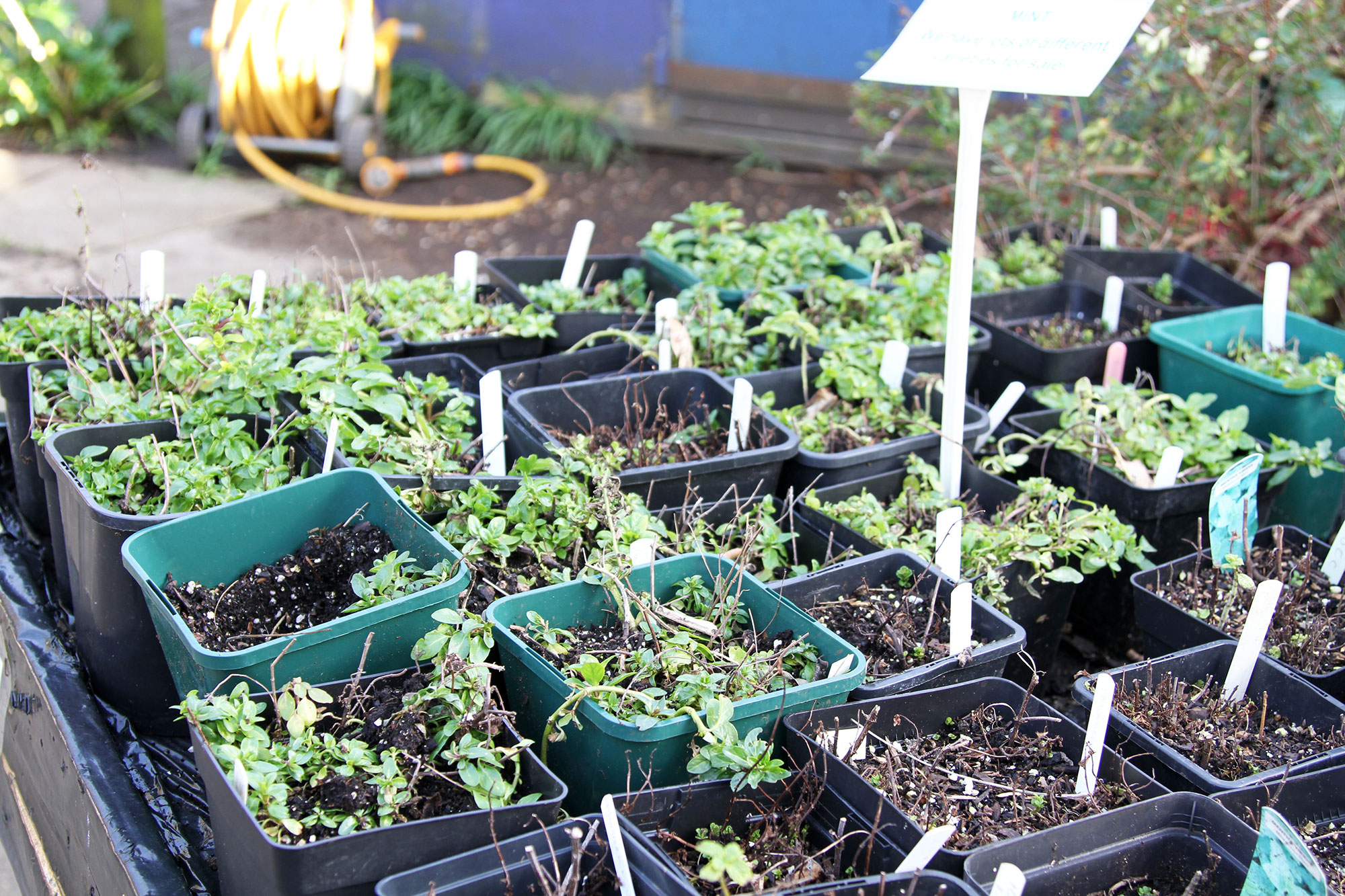 When we make our way inside the small building near the front of the garden, Cathy Collins, a volunteer who helps run this course, tells me more about the benefits of gardening.
"It's about working outside, doing practical things, working with each other," she says. "I think gardening makes people feel useful, makes them less isolated, and you're able to see the results. You plant a seed and end up eating a pumpkin which is a very profound thing to do."
Noushine Nozari, another member of staff, chips in, "No matter the weather, we tend to work outdoors or in the heated greenhouse. It makes you more aware of what the weather is like and gets you outside. We try to get people to notice the spring bulbs and the different seasonal things We've also got a therapy shed so people can have counselling and talking therapies, then come out and do some gardening."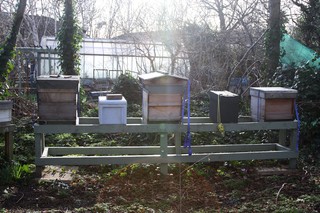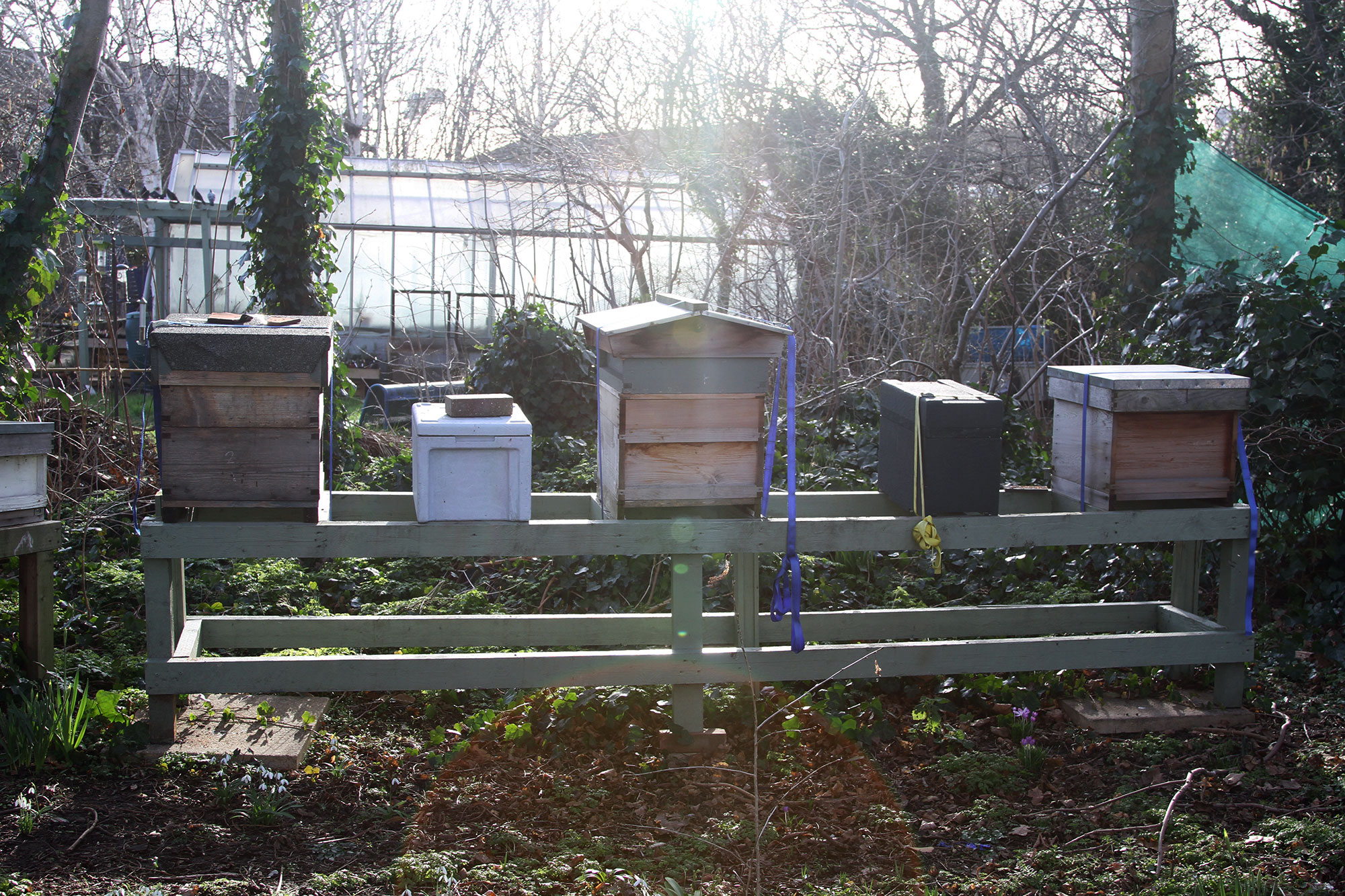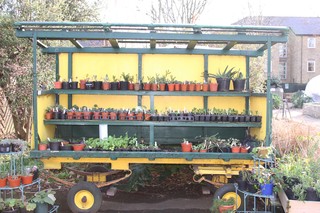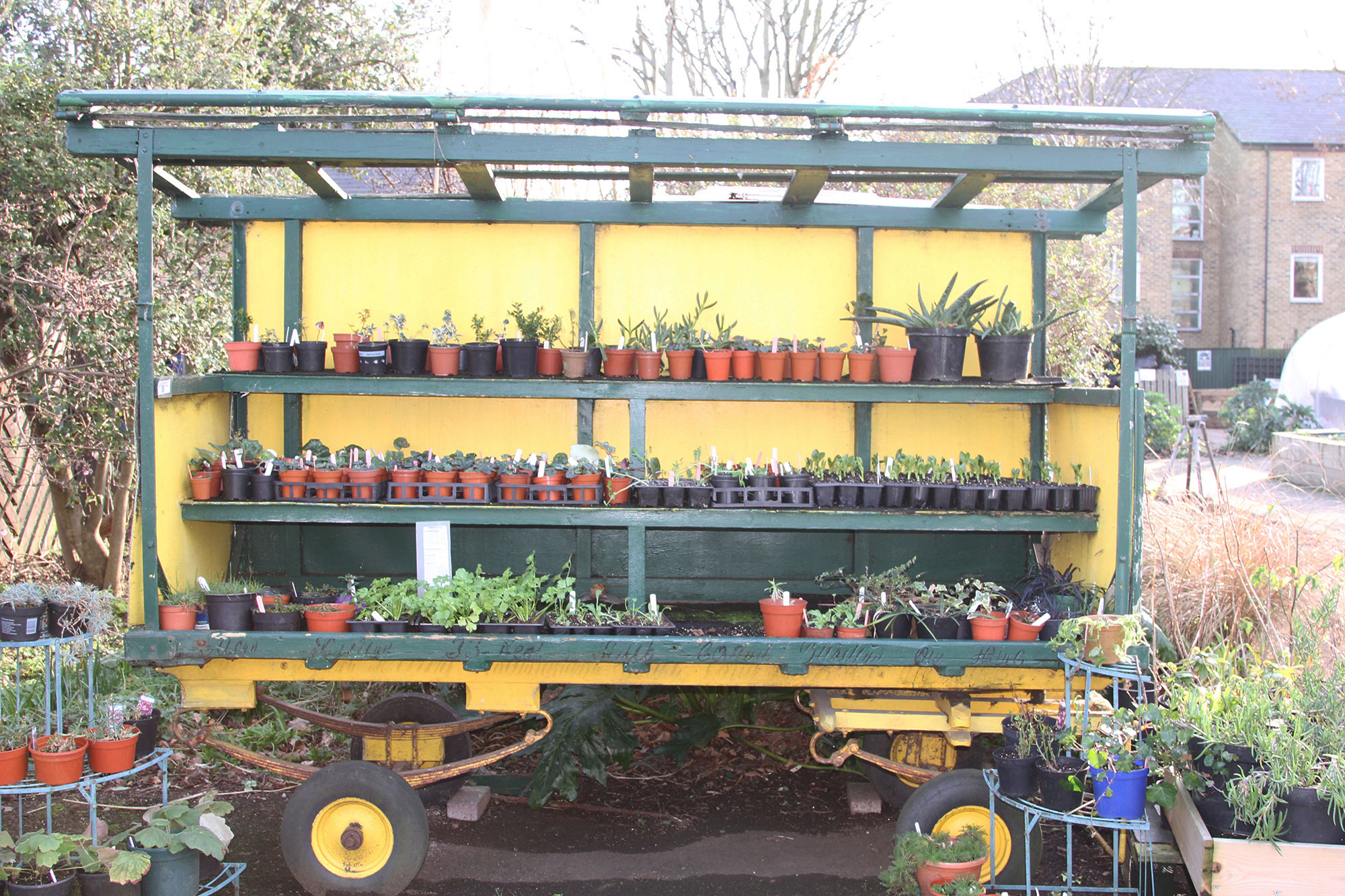 Gardening has long been touted as beneficial for mental and physical health. In 2016, think tank the King's Fund published a report on the myriad health benefits of gardening and suggested the NHS should establish horticultural projects for patients. It follows the success of projects like the Lambeth GP Food Co-op in South London which builds gardens in GP surgeries for patients to grow food.
Jade is a volunteer at St. Mary's who first came to the garden to do a course.
"I fell in with depression and anxiety, and had to give up my job. My dad lives not far from here and he told me about the garden. So I popped down and got involved with one of the courses," she says. "It was really good. It opened my eyes to gardening and then I caught the bug. Now I'm hooked on gardening."
Jade continues, "It's great when the produce is ready and you have a whole bowl of tomatoes and other fantastic things on the table. Then you can decide what to make. We usually make soups and salads to eat here but when we have a glut, we'll make preserves here."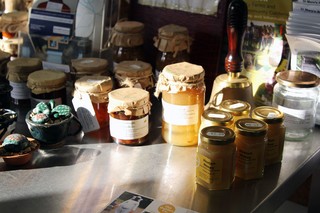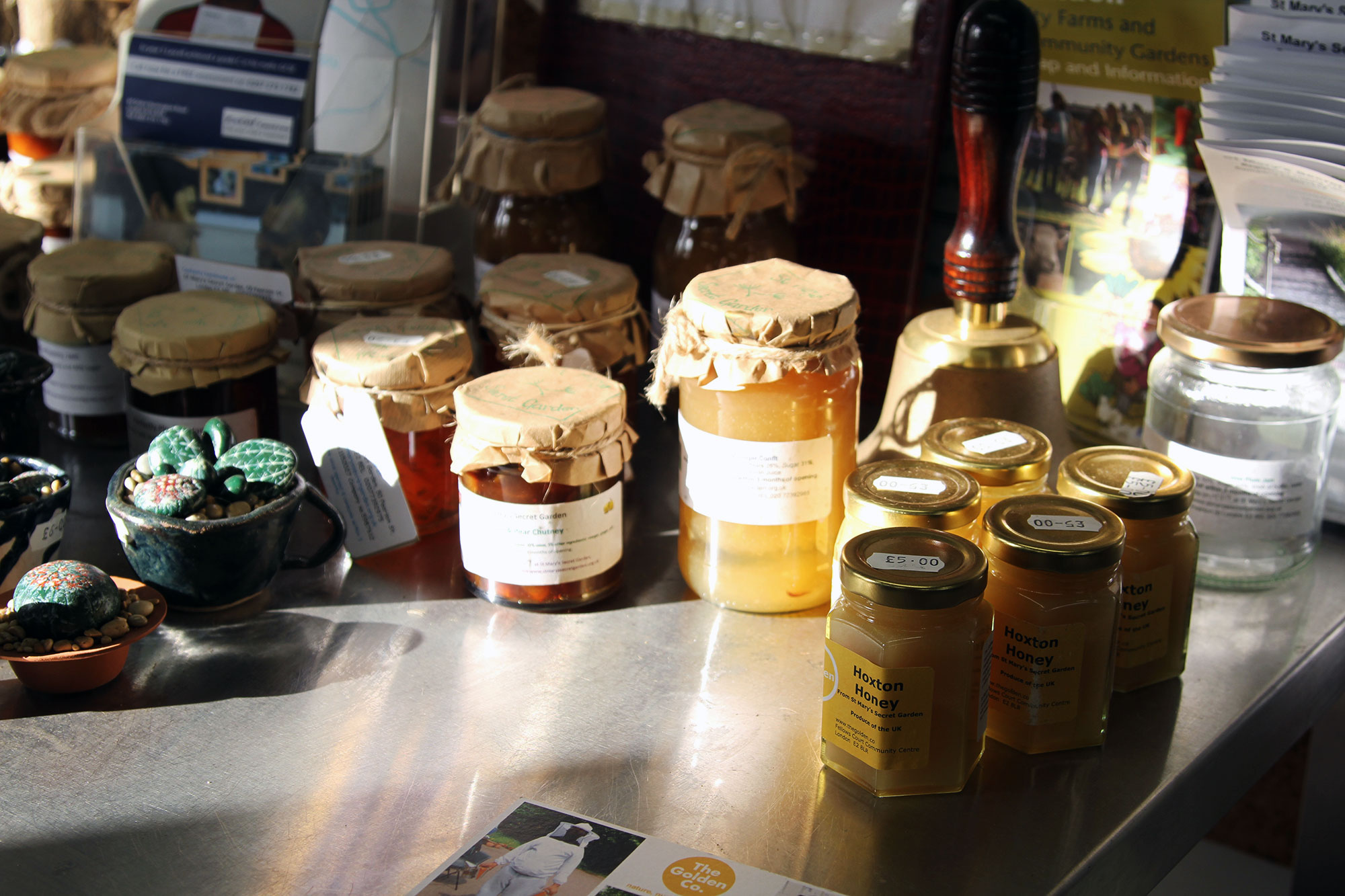 She gestures to a table in the corner with jars of wild plum jam, marrow chutney, and honey for sale. Nozari asks another of the gardeners here today, Jake*, about the homemade soups and his face lights up: "I'm really good at chopping the vegetables for soup and chutney."
The garden clearly has a positive impact on the people who come here but behind the scenes, there is an ongoing battle for funding.
"We didn't used to have to chase the funding because we were getting regular money from social services and Hackney Learning Trust," explains Collins.
Nozari adds, "Unfortunately in the last couple of years, that's been cut back and the borough money has dried up."
According to the Association of Directors of Adult Education, since 2010, social care spending by local authorities has fallen by £6 billion. While Chancellor Philip Hammond promised £2 billion to social care in the 2017 March Budget, come November, there was no mention of more funding in the Autumn Budget.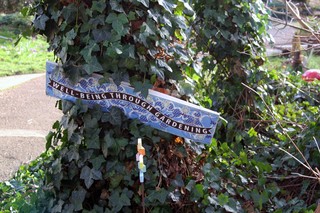 For St. Mary's, the problem extends beyond the fight to secure funding. It affects how much the gardeners can gain from their time here.
Nozari says, "Now, we put in funding bids from various places but they're all time-limited and targeted at certain groups of people. They're very outcome-based because people want to know they're getting value for money. It means we can't do any long-term planning."
"It's an odd idea that you get some older, isolated people or people with learning difficulties and you give them six or eight months and then say, 'Right, you're on your own now,'" adds Collins.
Despite their frustration at the funding situation, when I leave, the team are excited by upcoming plans to open on the weekend—they've received enough money to run gardening courses for the public in April. Jake bids everyone an exuberant goodbye after double checking the kitchen is clean and the day and time he'll be in next. I pass that carpet of snowdrops again on the way out. A winter chill hangs in the air but spring is definitely approaching. I hope the team at St. Mary's will see the garden coming back to life for many more years to come.
---
You can find out more about how to volunteer your time or donate to St. Mary's Secret Garden on their website.
*Names have been changed