Hey you. Yes, you! Love tacos? Love burgers? Love a carb-based bap filled with a variety of ingredients, similar to a pocket sandwich? Well, you'll love the arepa!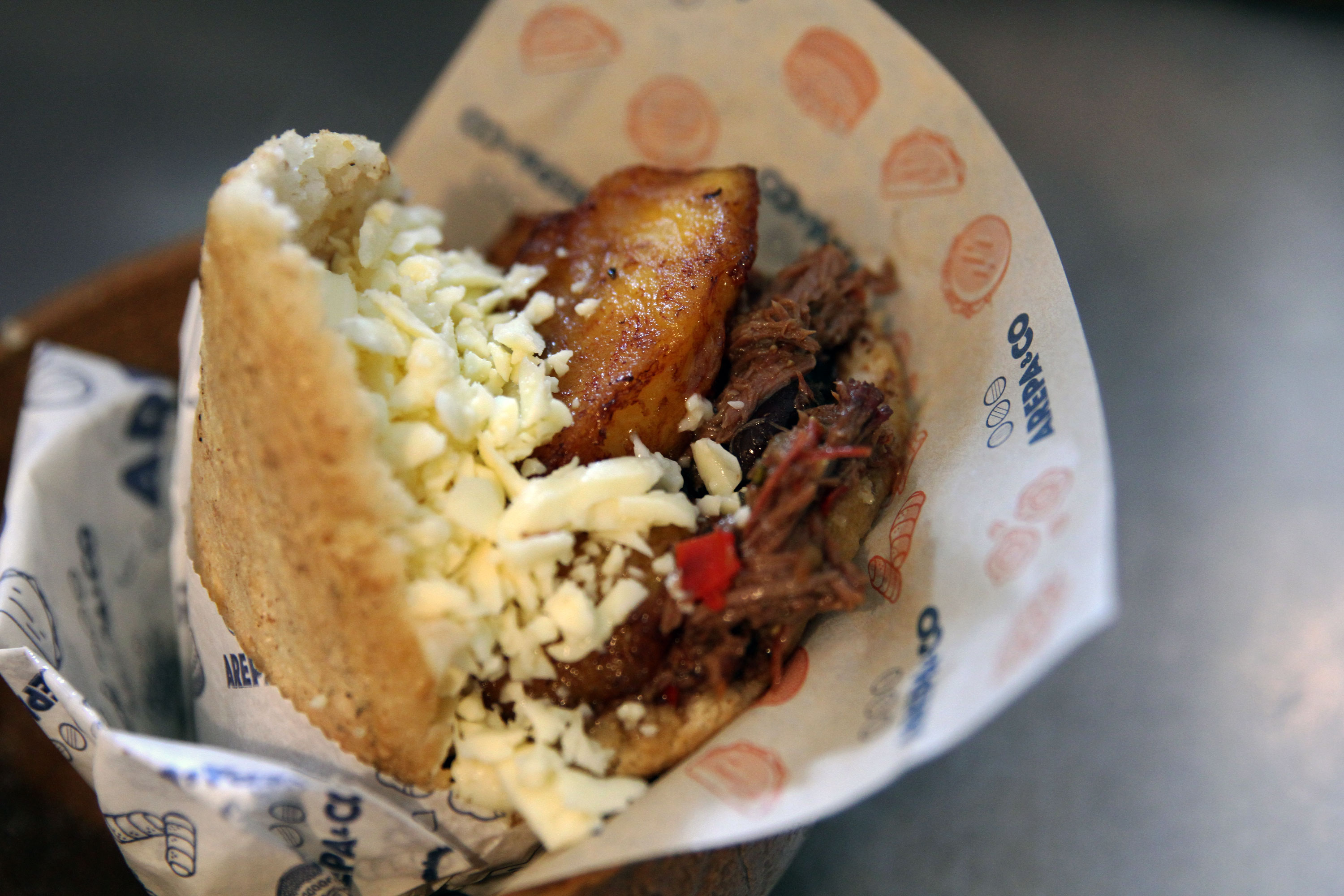 OK, this isn't quite the introduction I get when I turn up at Arepa and Co. in East London, one muggy May morning. It is, however, the sentiment behind my chat with Kathe Cunin, co-owner of the Venezuelan restaurant that just opened its second branch in Bethnal Green. While the menu offers a variety of classic Venezuelan dishes like pabellon, rice served with beef and black beans, and cachapas, corn-based pancakes, the eponymous arepas are king. Why, Cunin wonders, when the arepa can be as varied and simple as the taco, is it not more popular?
"They're so versatile, there's so much demand for wheat- and gluten-free food, and you can play so much with it," Cunin explains when I turn up early to watch her create the arepas from scratch (a simple yet impressive feat, I later learn). "We decided we just wanted to make Venezuelan food and arepas known as much as the burgers and the tacos."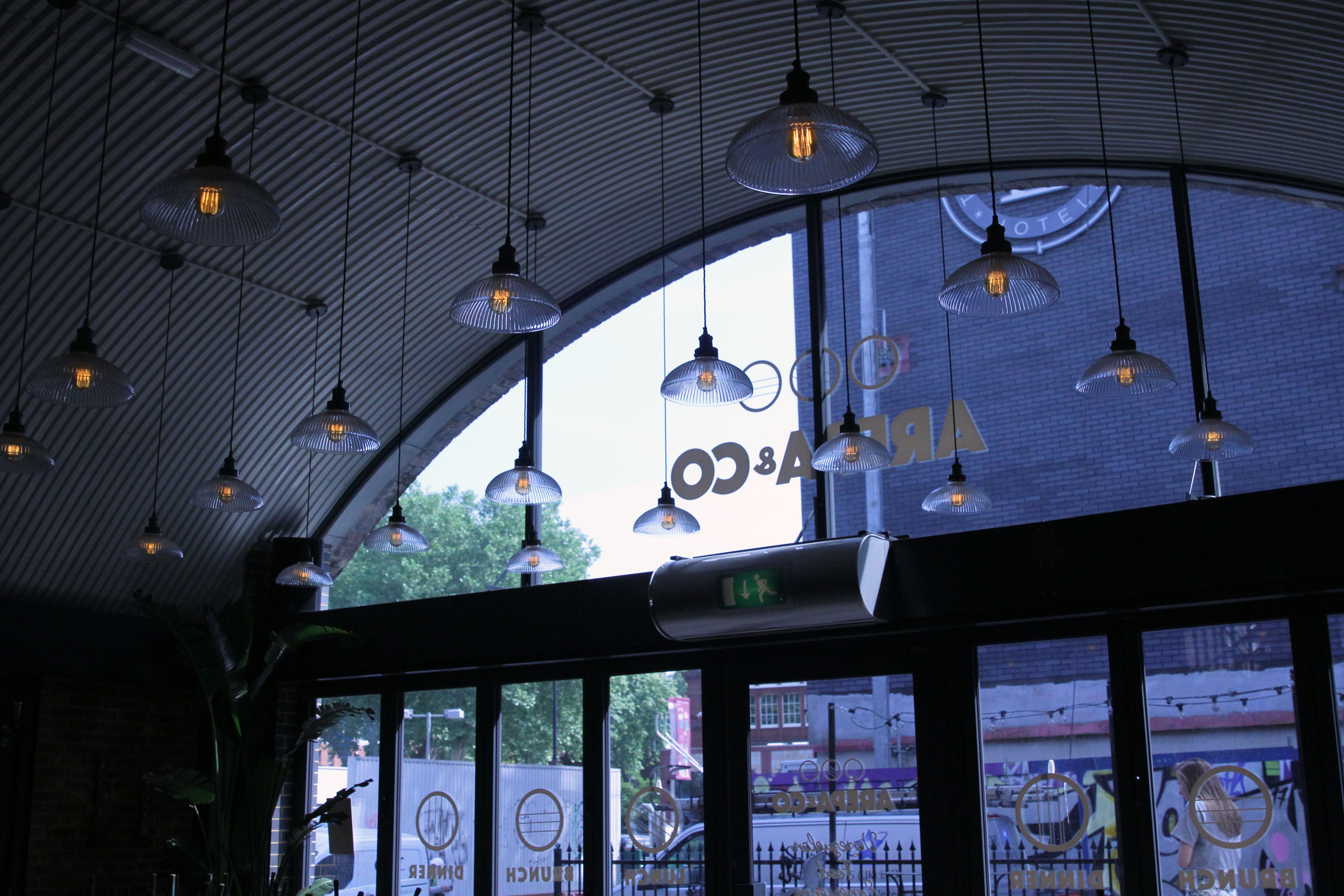 Of course, how receptive diners are to a new dish isn't based solely on what it tastes like. Colonisation, immigration, a nation's economy, and access to ingredients can all affect how exportable a much-loved dish is. In the case of Venezuela, food sits at the heart of the country's current political turmoil. Once the richest country in South America, Venezuela is now suffering from food shortages, with only 10 percent of the population able to afford to eat. There must be something bittersweet for Cunin about celebrating her home cuisine, when so many in Venezuela go hungry.
"We are very conscious of the difficult situation back home and it breaks our hearts to see it happening," she tells me. "We do our best, day in and day out, to be ambassadors of both Venezuelan pride and culture. We love Venezuela and want to share all things positive and influential from the country with Londoners and beyond, and what better way to do this than through food?"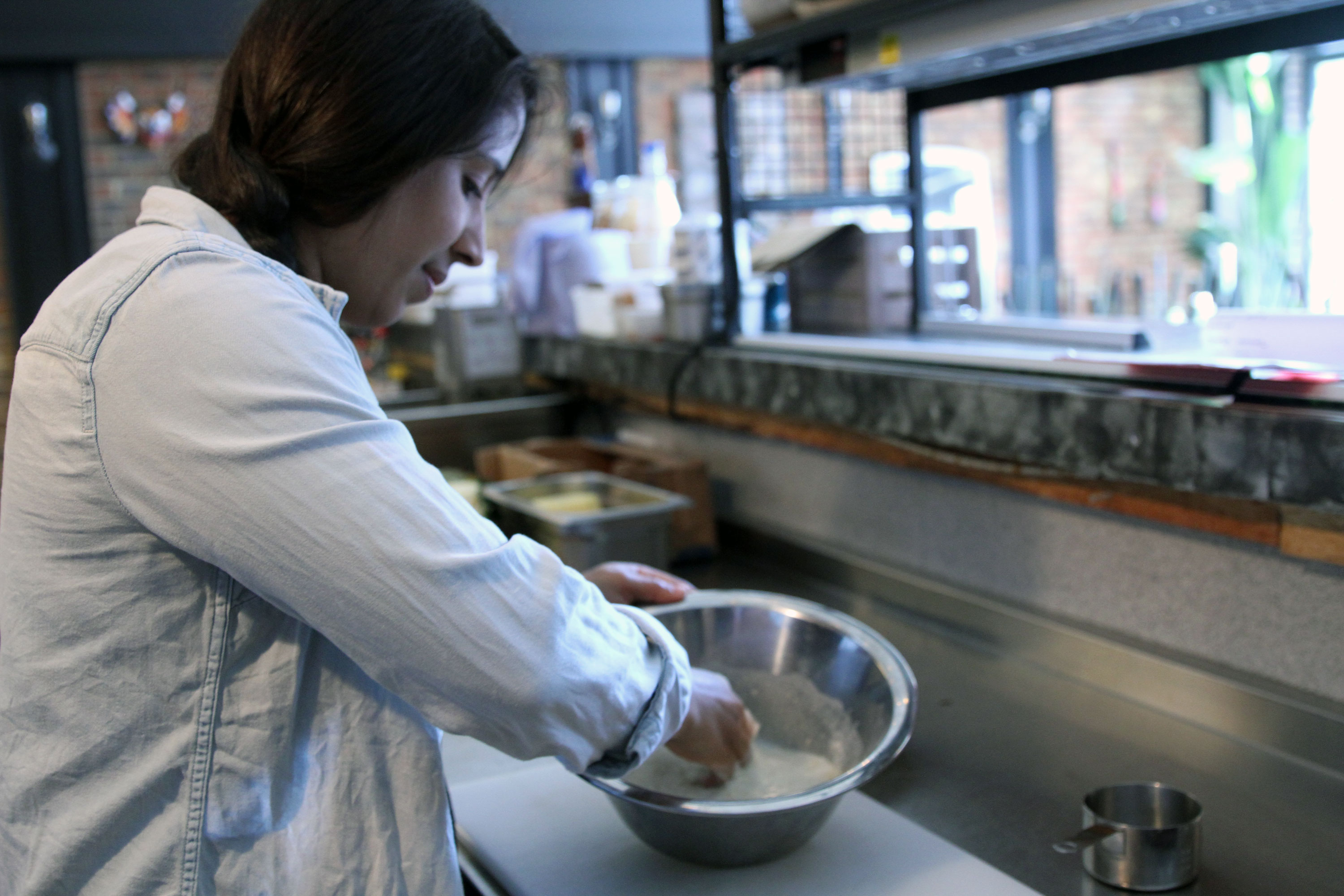 Cunin's chosen vessel, of course, is the arepa. Arepas—if don't know, now you know—are essentially a cornbread bap, cut open a filled with ingredients like fried plantain, black beans, avocado, and cheese. The arepa dough is made from maize, an ingredient found across Venezuela, and is kneaded, then cooked on a hot stove. There's no proving and after cooking, the arepa is ready to slice open and fill with ingredients. It also happens to be naturally gluten-free.
Noticing how versatile arepas are, and recognising the gluten-free trend of recent years, Cunin and her business partner decided to set up Arepa and Co. in 2014.
"You can fill it with anything you want, it would look similar to burgers and sandwiches, and [people] loved it," she says. "Not only Venezuelans or Colombians, and all the South Americans, but mainly Londoners."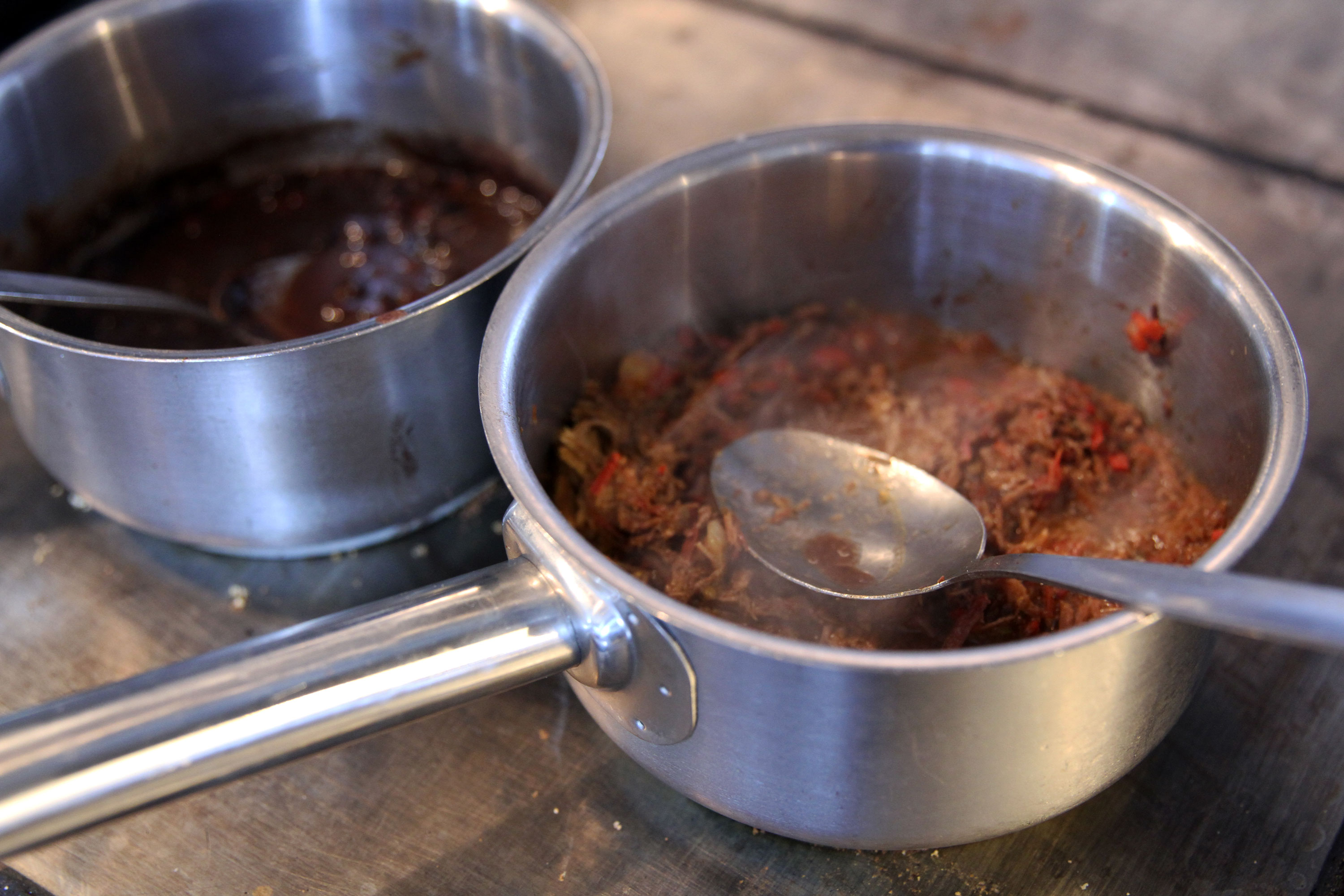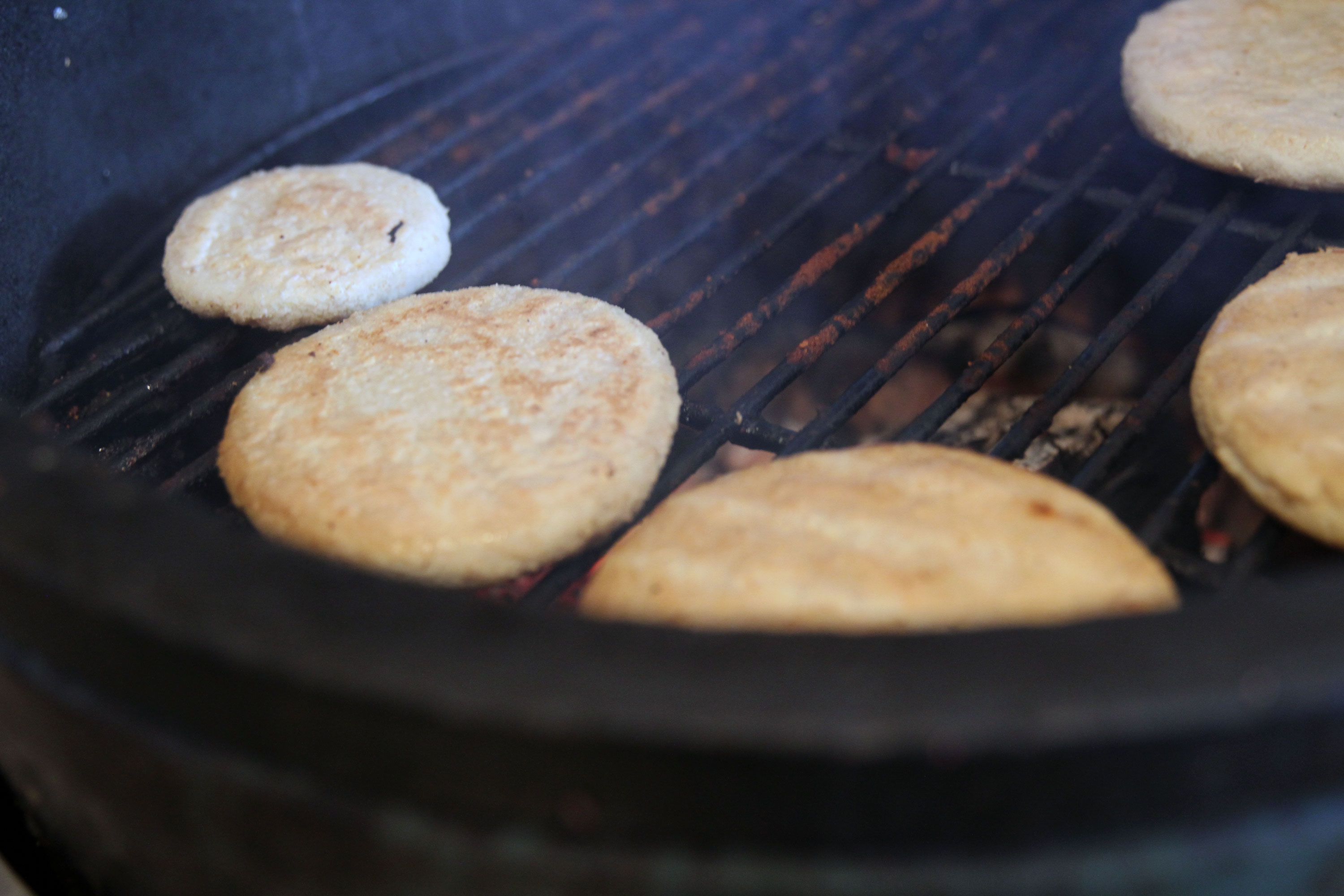 Cunin's story, however, begins with love (and arepas). After moving to the UK in the late noughties to learn English and complete a Masters degree, she became homesick for arepas. On a quest for the dish, and feeling uninspired by her studies, she went to Camden Market to try the only stall selling them at a time. It was here that she met Gus Salguero, who would become her Arepa and Co. business partner and later husband (!). The couple now run the two Arepa and Co. restaurants together, and have three young, arepa-obsessed kids.
"They will want to go inside, grab the dough, make arepas, and ask the chef, 'Can I have these? Can I have that?'" Cunin says.
"Your kids know how to make arepas? " I ask, surprised at the culinary aptitude of a five-year-old.
"Of course," she says, beaming with arepa-based pride. "We do them at home at least four times a week. It's in every Venezuelan house."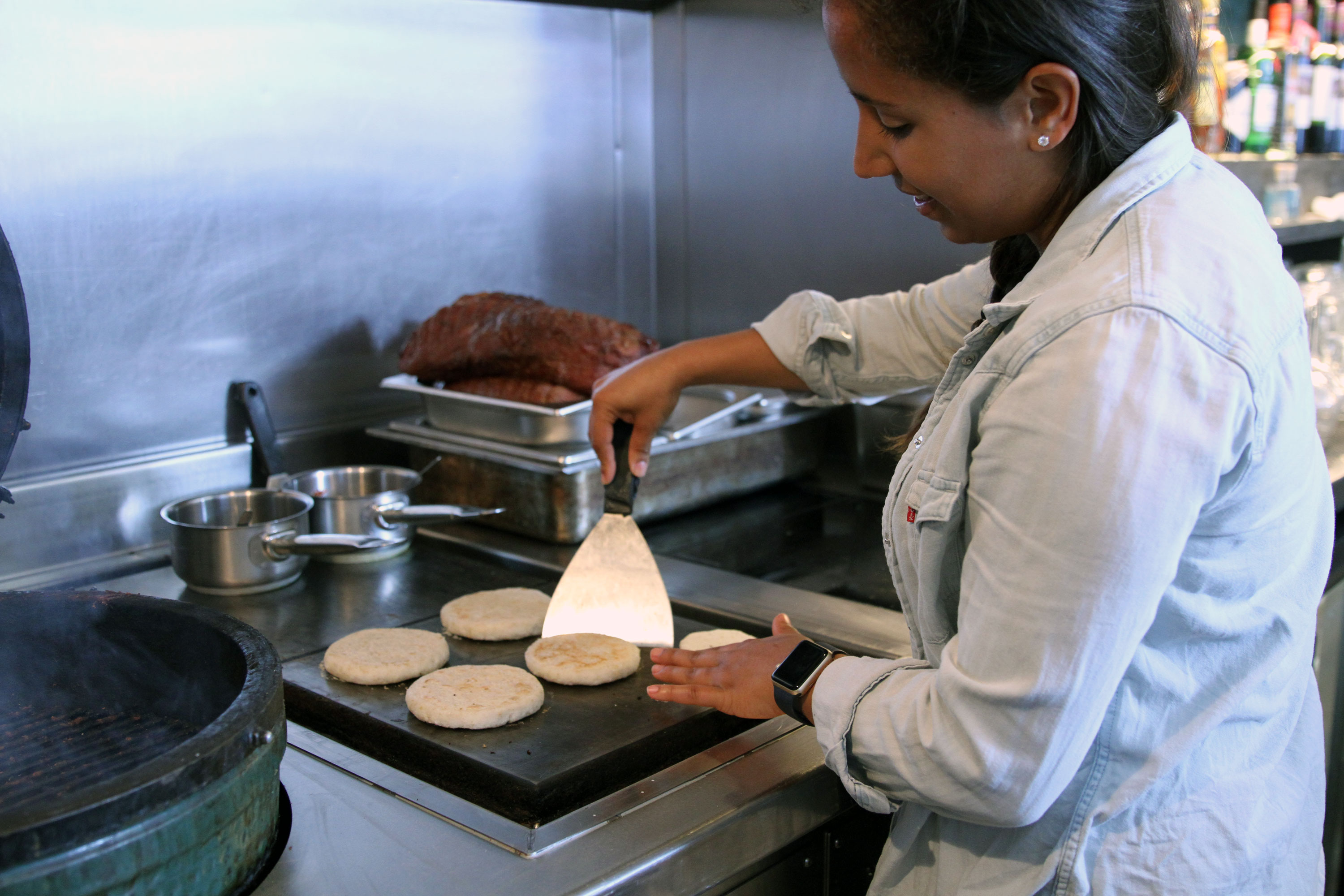 The objective for Arepa and Co. is clear: to get the diverse diners of London just as obsessed about the cuisine.
"Venezuelan food should be appealing for everyone. Not only to the Venezuelan or South American community," Cunin tells me.
She continues: "So for us, it's about making it for Londoners. We want to bring the Venezuelan flavours, to the Londoners, not to the Venezuelan or South American community."
As a native Londoner with very little idea of Venezuelan food apart from, serendipitously, a market stall in Camden, this is great to hear.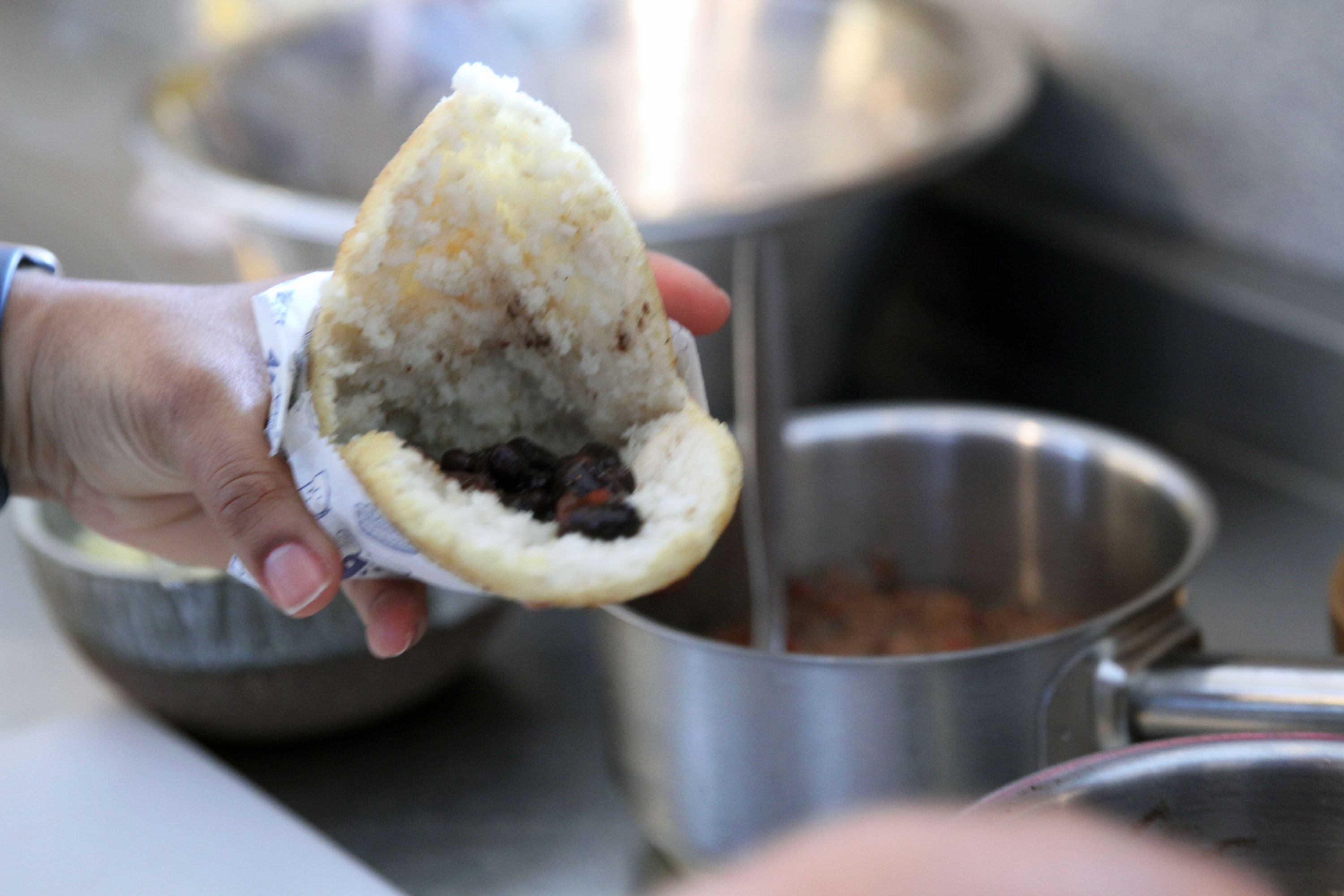 The menu at Arepa and Co., Cunin explains, takes traditional Venezuelan foods and adapts them for a London audience. "Our main ingredients are corn, cassava, ripe plantains, black beans, so all this South American flavours. [But] our chef thought arepas were Venezuelan enough, so he bought other flavours to them."
When it comes to mainstream-ifying the arepa, there's a lot to be said for its simplicity. After our chat, I watch Cunin make the dough from scratch, mixing it with the tips of her fingers and eventually rolling onto a surface to knead. We talk casually while she cooks. This is far from the first time she has done this.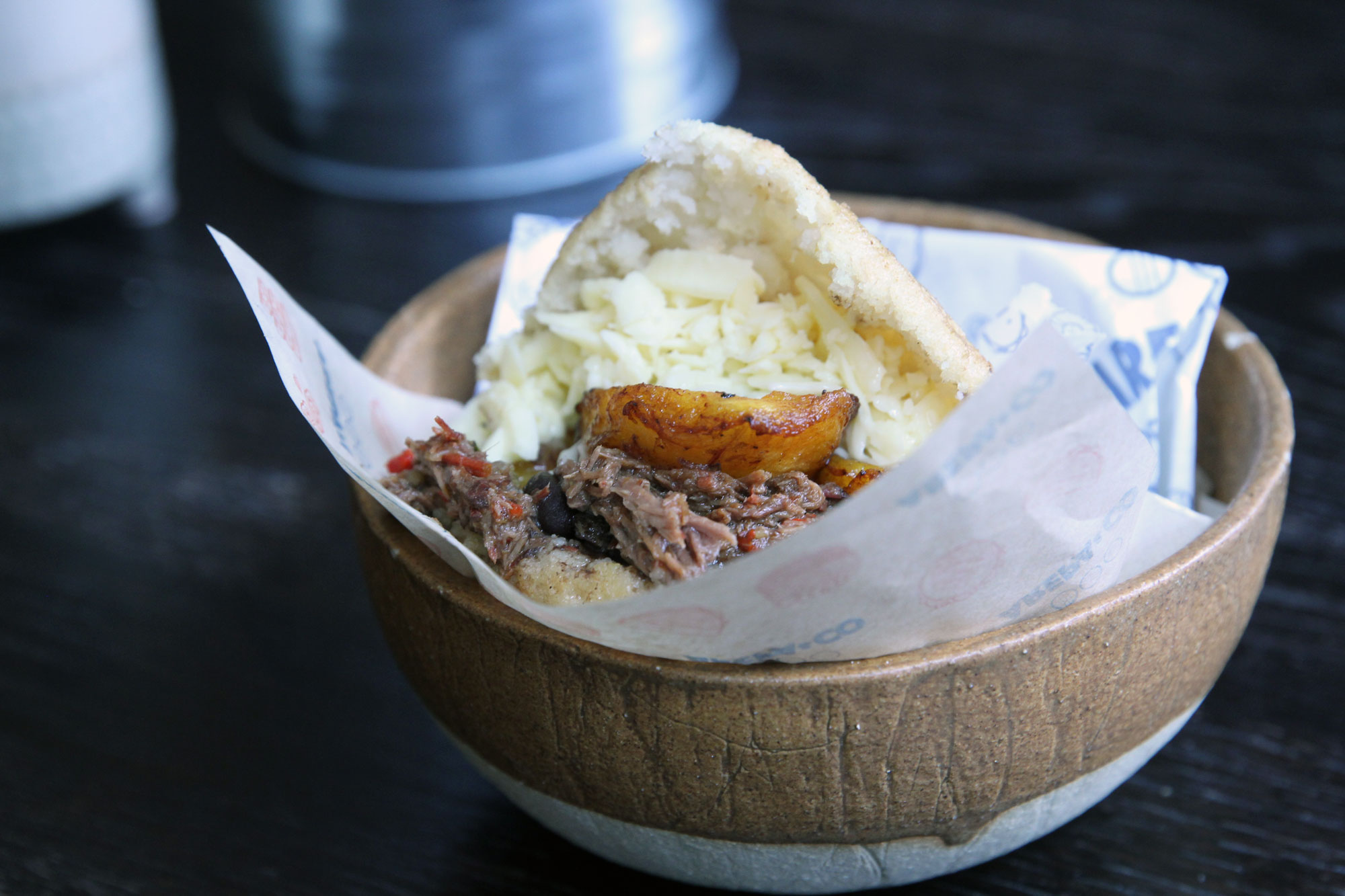 Once the dough is flattened into a circle and placed on the hot stove, it cooks for around ten minutes before being cut in half and filled with an unbelievable chunk of juicy brisket. Quietly, I mention that I don't eat meat, and Cunin springs into action, creating an alternate version, overflowing with guacamole, cheese, and black beans.
Versatile, quick, and tasty, I think. Maybe she has a point.