This Influential UK Parliamentary Committee Just Backed a Stalkers Register
The Home Affairs Select Committee, which advises British lawmakers on policy, announced its support of a national database of serial stalkers and domestic abuse perpetrators.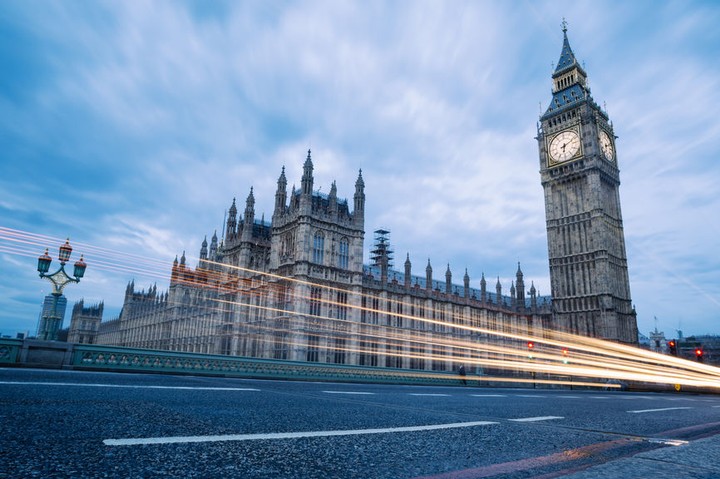 Photo by Michela Ravasio via Stocksy
In a landmark win for stalking and domestic abuse survivors, an influential British parliamentary committee has backed the introduction of a Stalkers Register. The Home Affairs Select Committee, which advises the UK government on issues of crime and policing, issued the recommendation on Monday as part of its overall report on domestic abuse.

It said in a press release: "Stalking can have a devastating impact on the lives of victims and existing criminal justice responses are often ineffective in stopping perpetrators. The Committee recommends that a national register of serial stalkers and domestic violence perpetrators is introduced."
Anti-stalking charity Paladin has been leading calls for a Stalkers Register in the UK. In July 2018, Broadly partnered with Paladin to launch Unfollow Me, a campaign backing the introduction of the Stalkers Register and amplifying the voices of stalking and domestic survivors.
Paladin is calling for serial domestic abusers and stalkers in the UK to be placed on the pre-existing Violent and Sex Offender Register. Police and probation services would proactively track and monitor these individuals. Future partners would be warned by police of their history of violent offending. Campaigners believe that the Stalkers Register would monitor serial offenders and prevent them being able to cycle through relationships and escalate the level of violence and aggression towards their partners.
Calls for a national register have also been backed by survivors and victims' family. The family of Alice Ruggles, the young woman murdered by her stalker ex-boyfriend Trimaan Dhillon in 2016, told Broadly that they believe she would still be alive if she had been notified of Dhillon's violent history prior to commencing their relationship.
---
Watch: Unfollow Me: The Story of Alice Ruggles

The Home Affairs Select Committee also advised the government to consider introducing paid leave for domestic abuse victims, as well as increased funding for domestic violence shelters.
"Domestic abuse is one of the most dangerous and the most common crimes there is," said committee chair and MP Yvette Cooper in a statement. "Millions of people are affected each year, and two women a week die at the hands if a partner or ex."
Although its recommendations are not legally binding, the committee report will put significant pressure on the UK government to introduce a Stalkers Register and other such measures to protect future victims.
For More Stories Like This, Sign Up for Our Newsletter
"We are delighted that the Home Affairs Select Committee is calling for the Government to introduce a national register for serial stalkers and domestic abusers to better protect victims and future victims," Paladin founder Laura Richards told Broadly.
Stories