When we asked Ayesha Curry for a breakfast recipe, she came back with a cocktail that she describes as "fruit salad in a glass." The beverage, a Mango Spritz, includes mango purée, mint simple syrup, rosé, and a splash of sparkling wine—or, if you're Curry, "ninja champagne." Curry spotted our champagne saber (don't we all have those lying around?), and pulled off one of the most graceful uncorkings we've ever seen.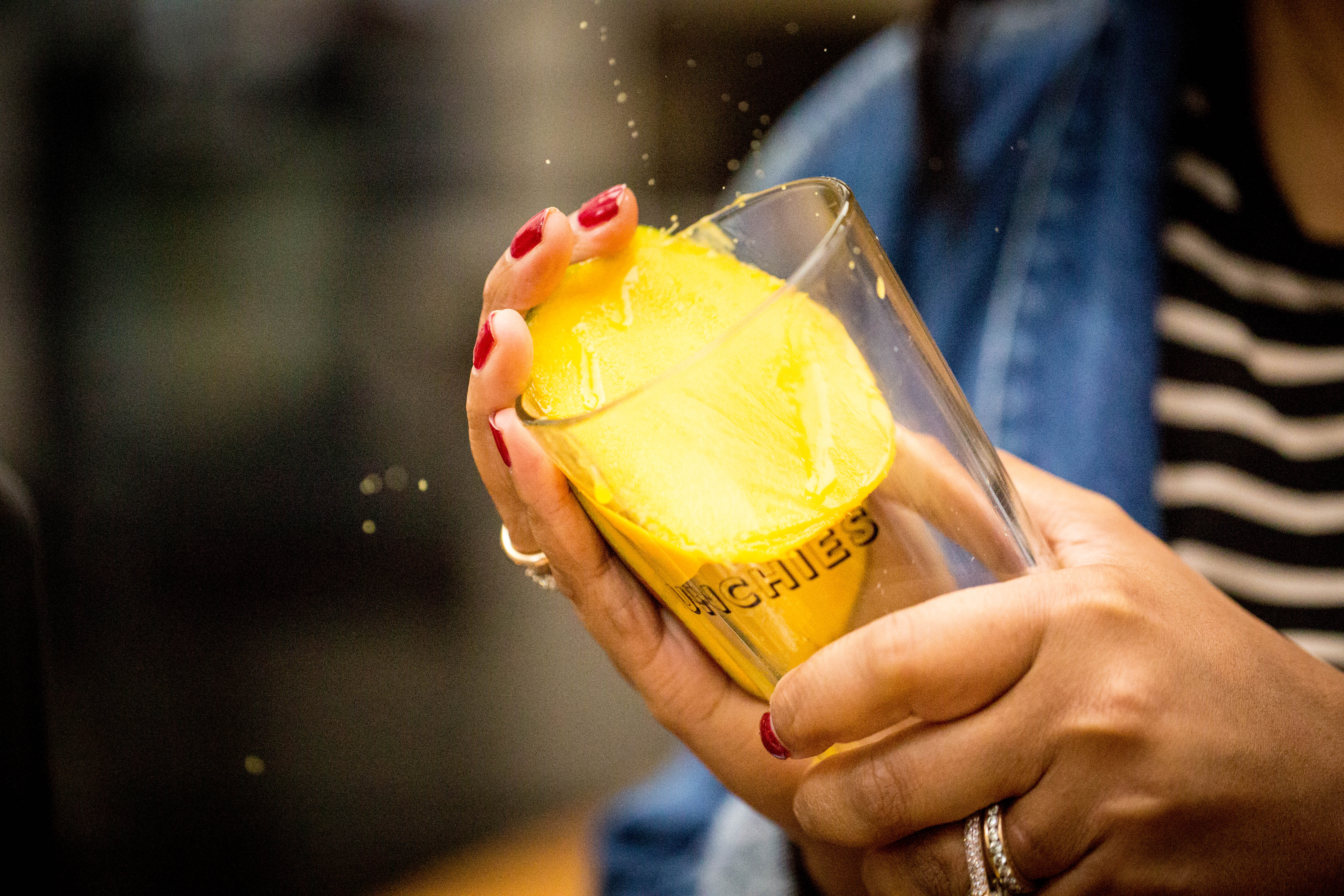 "I'm a firm believer in 'it's 5 o'clock somewhere' so I'm perfectly fine with a morning drink," Curry says. "Maybe it's a 5 o'clock in the morning cocktail, if it's been a long night."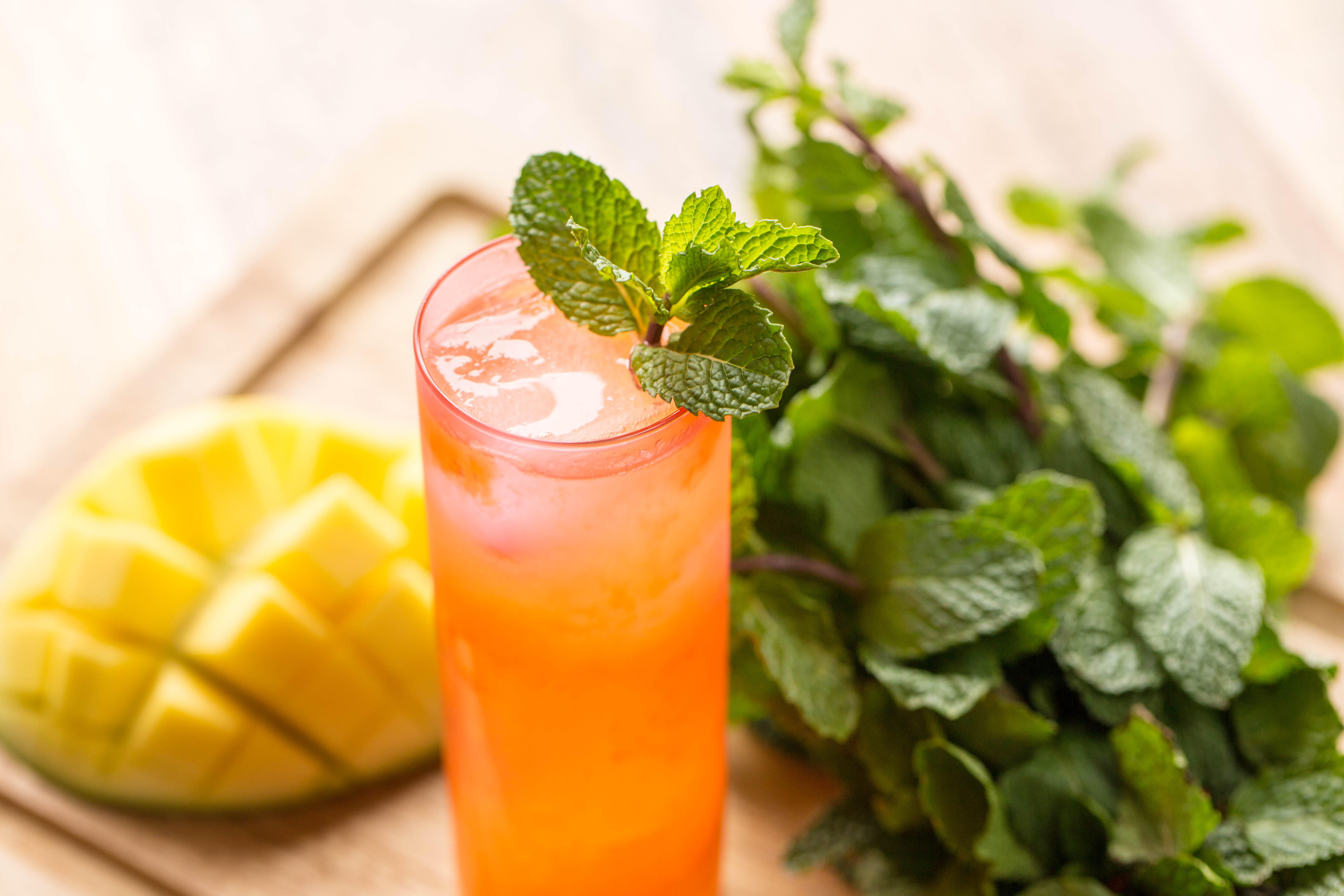 Whatever the case may be, this spritzer is refreshing as hell. Serve it with a quiche or leftover pizza and you've got yourself a party.