Between the red velvet pants, red Crocs, and sporadic bursts of singing, it's safe to say that Dario Cecchini knows how to make an entrance. In pure awe, I watched the famed butcher sound a small horn and greet a gathering crowd at The Maialata, a traditional Italian pig celebration thrown by six-time James Beard award nominee Cathy Whims.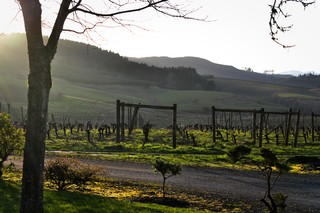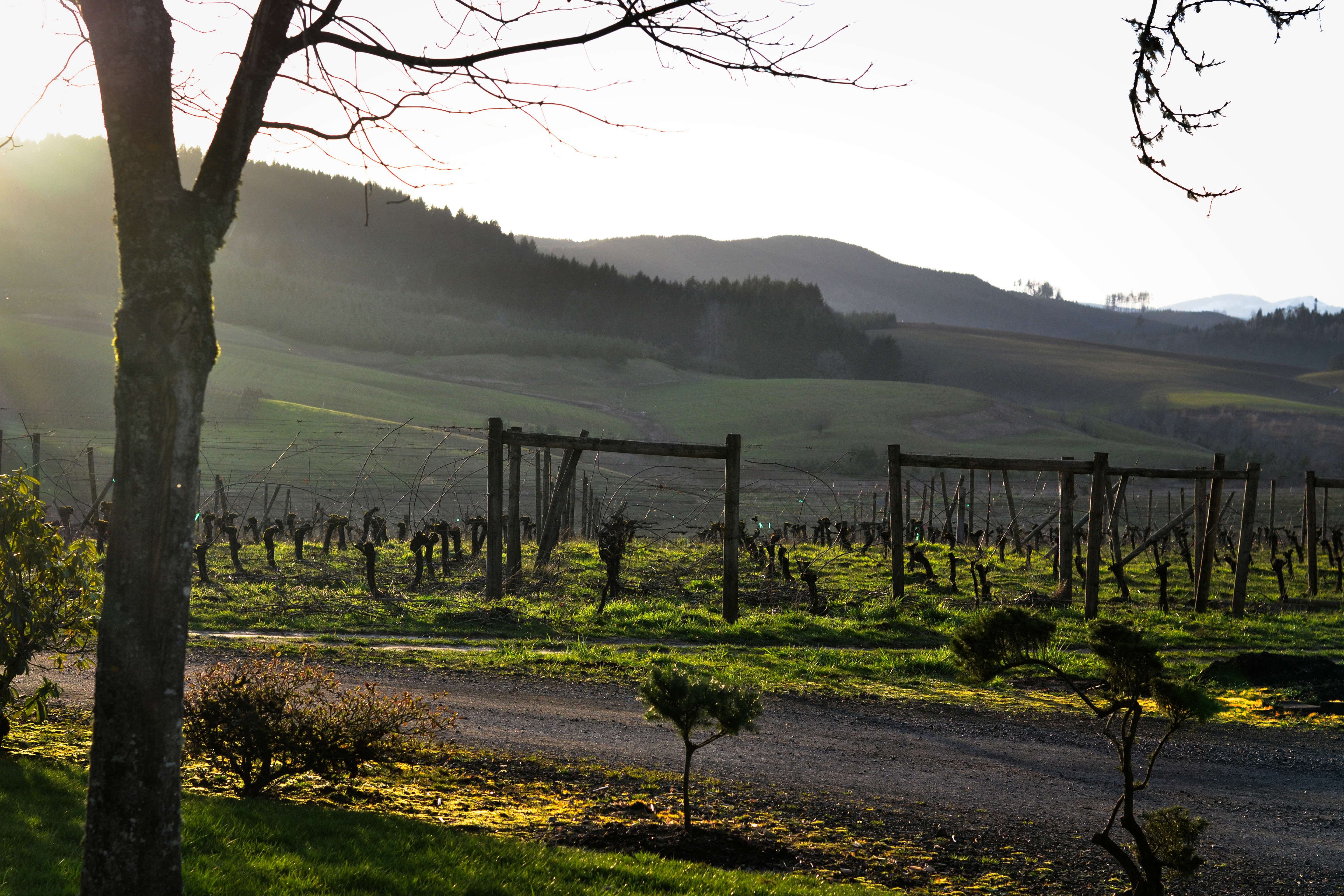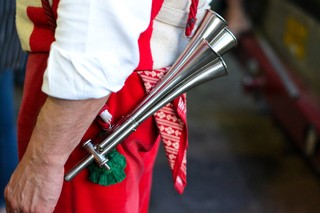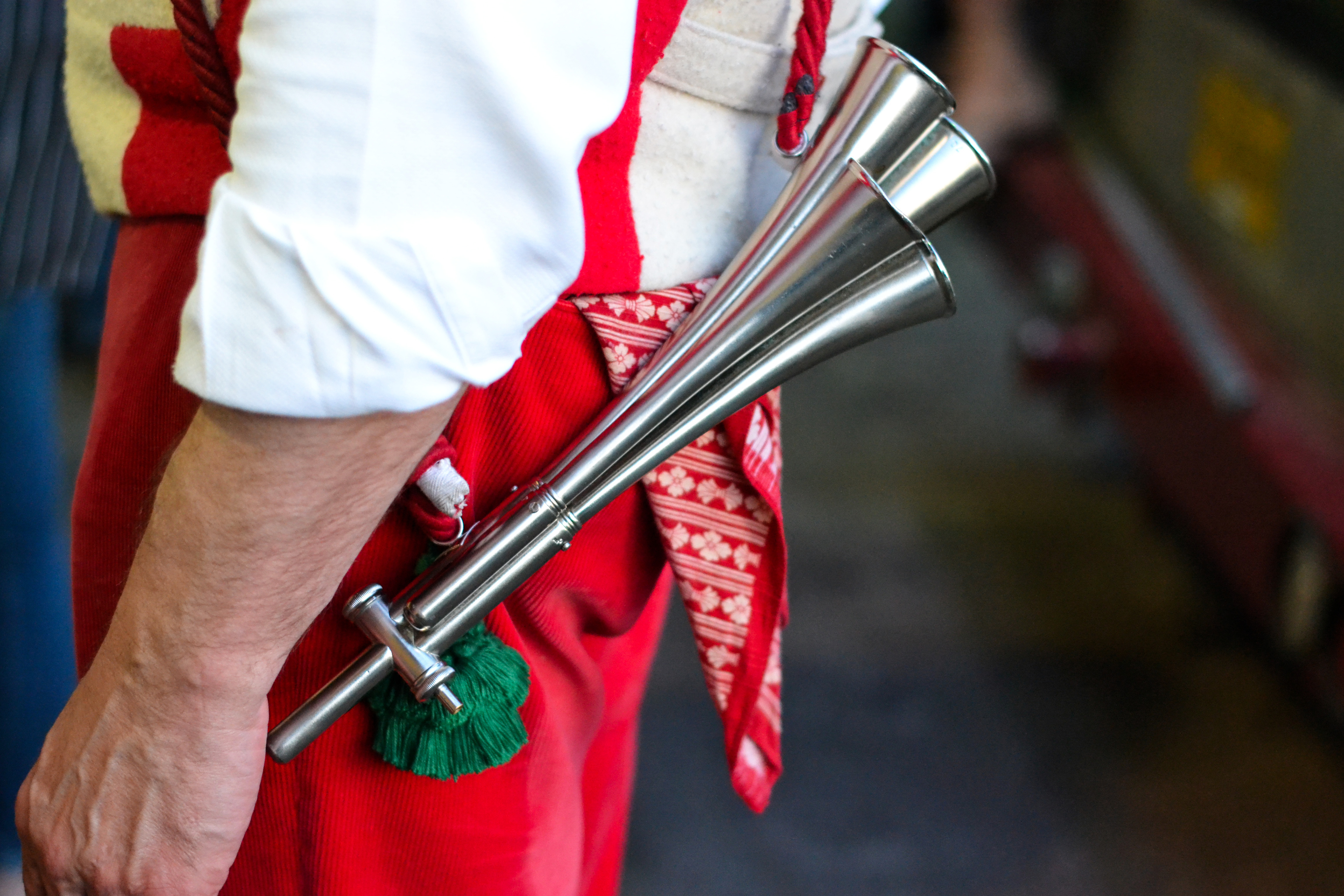 The celebration was going down at Montinore Estate, a biodynamic winery out in the bucolic rolling hills of Oregon wine country. Throughout the day, guests of the event would enjoy cooking and butchery demos by bright Portland talent and Cecchini, who flew in from Panzano, Italy with his wife Kim for the occasion. The Maialata would conclude with an epic feast in the Montinore wine cellar.

After some light noshing in front of the winery, the crowd gathered in the winery's warehouse for the first event of the day, Cecchini's butchery demo.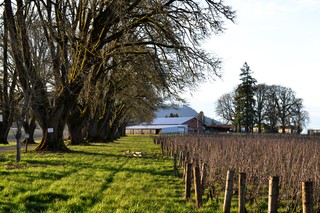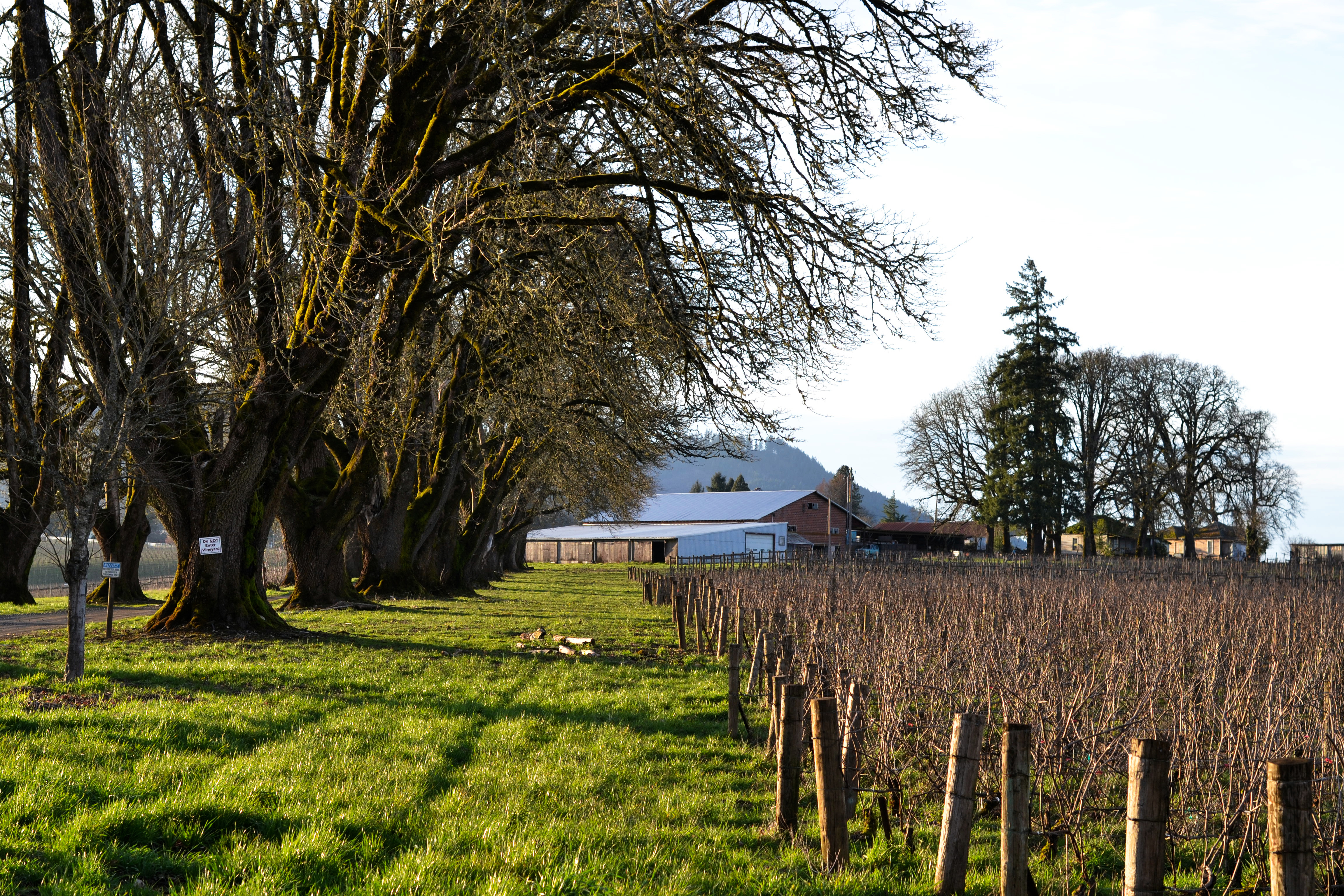 "Basically you have the world's most famous butcher here today," Whims said, introducing Cecchini. "Thank you for coming, this is really going to be a great day."

Cecchini took the stage and began bellowing sonorous Italian for a few solid minutes. We had no idea what he was saying until Kim took over to translate. She clued us in that this was the first paragraph of Dante's Divine Comedy, naturally.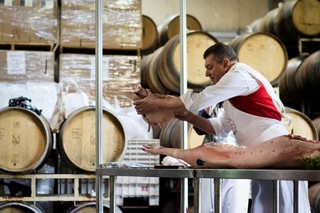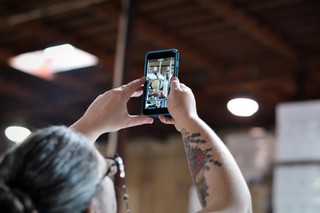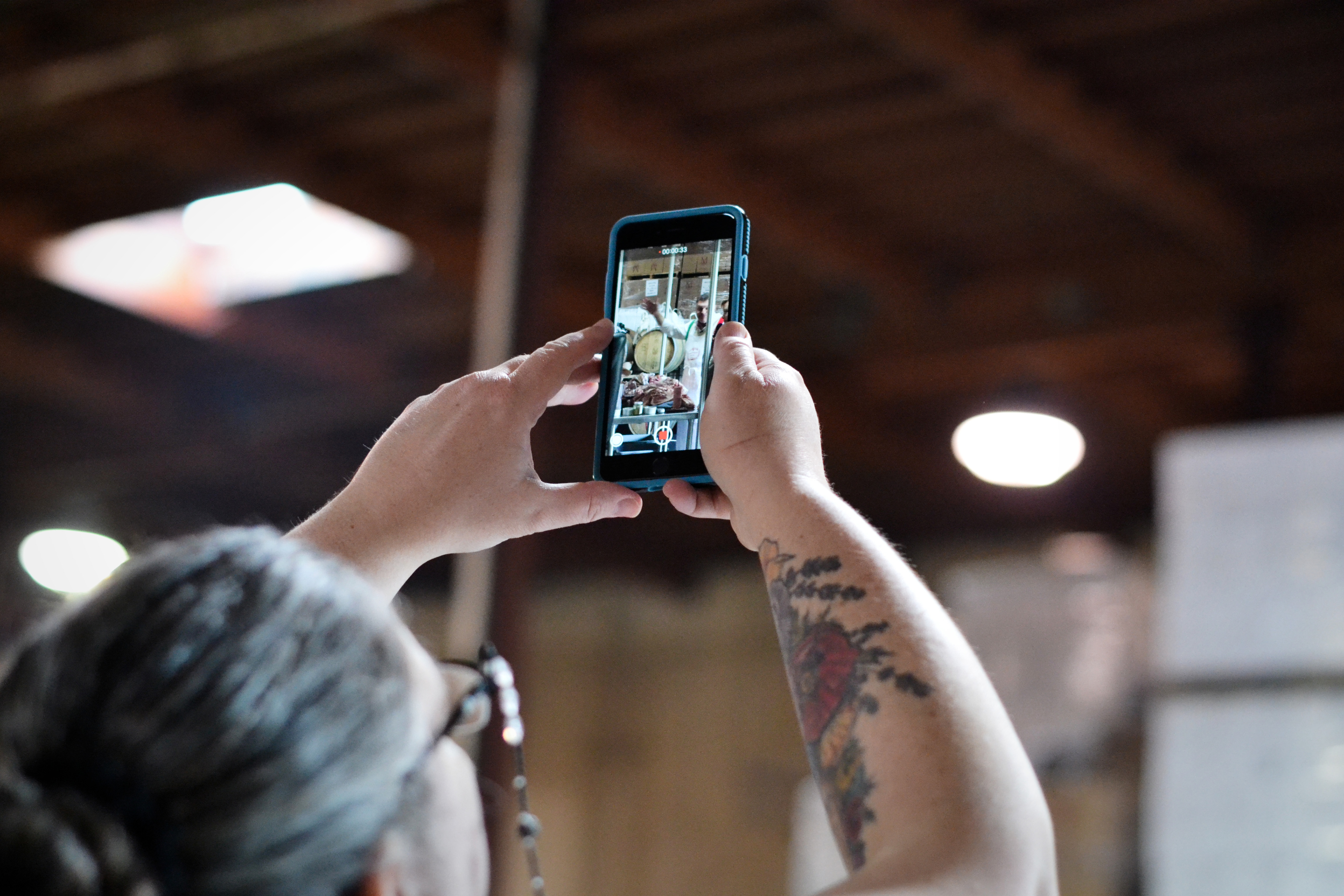 Kim explained that to Cecchini, celebrating the death of a pig was an ode to life. It's a concept Cecchini knows well. Members of his family have been Panzano's town butcher for eight generations. He took over the family business in 1976, and grew to become an internationally acclaimed butcher.

"What can you do with a trotter in today's world?" Kim translated, as Cecchini worked on the massive heritage cross-breed from Worden Hill Farm. "The foot touches the ground, connecting the earth and heavens."
Cecchini's demo was as full of romance as it was of useful information. He explained how to make prosciutto, what to do with pork shoulder, and the history of a roasted pork back dish that ended a religious feud in 1430.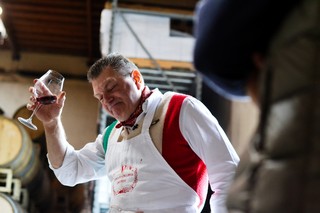 He finished the demo with more Dante, a piece he dedicated to Kim about love that moves the stars. " Grazie mille!" he boomed.

The crowd broke for lunch before the next round of demos took place. Rob Roy, the butcher and charcutier at Nostrana, and Camas Davis, founder of the Portland Meat Collective, continued breaking down the pig before a small audience. In another corner of the winery, Karl Holl literally showed people how the sausage is made. Whims taught a workshop on gnocchi.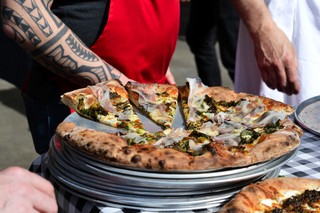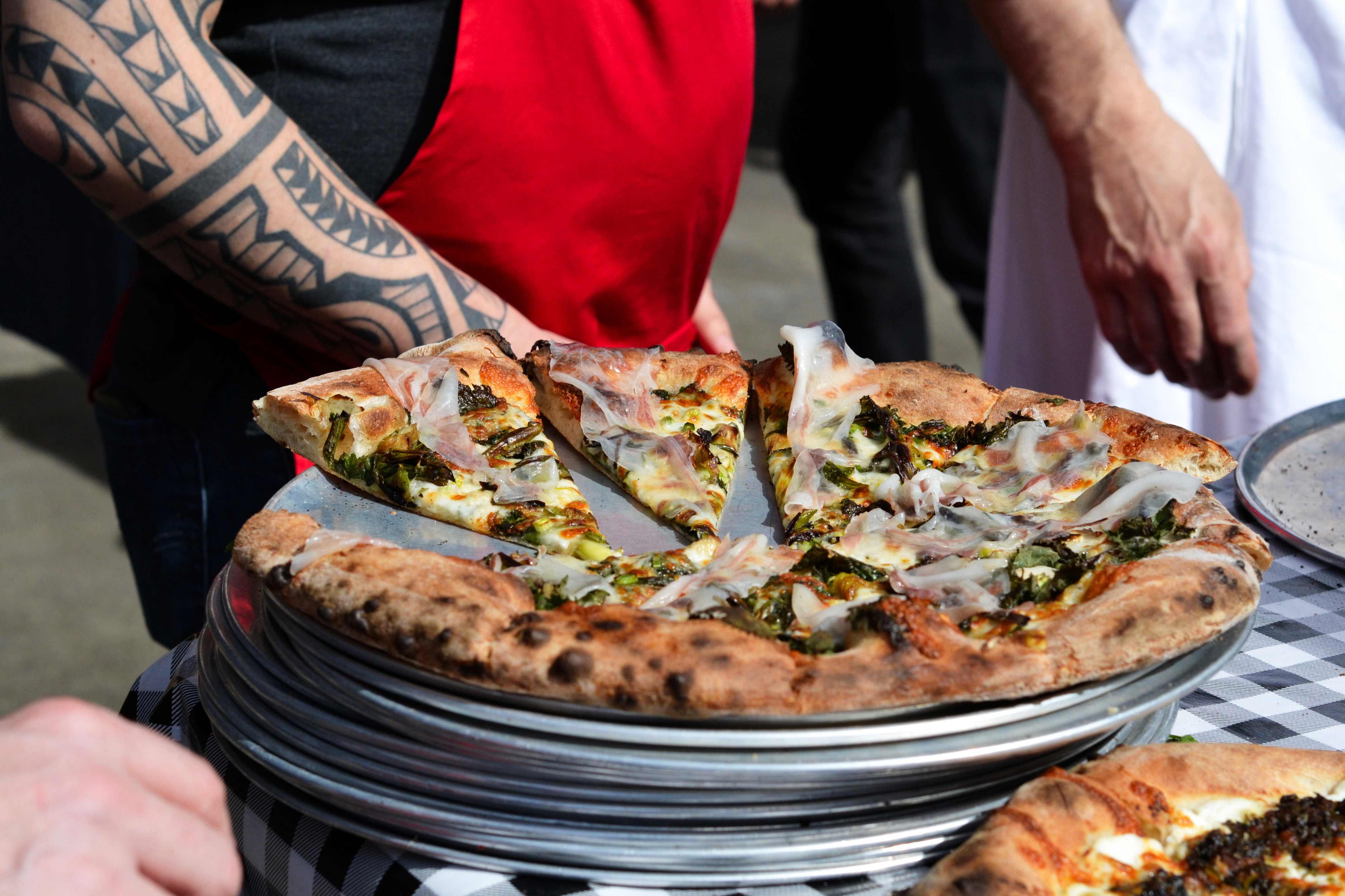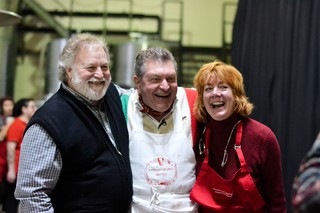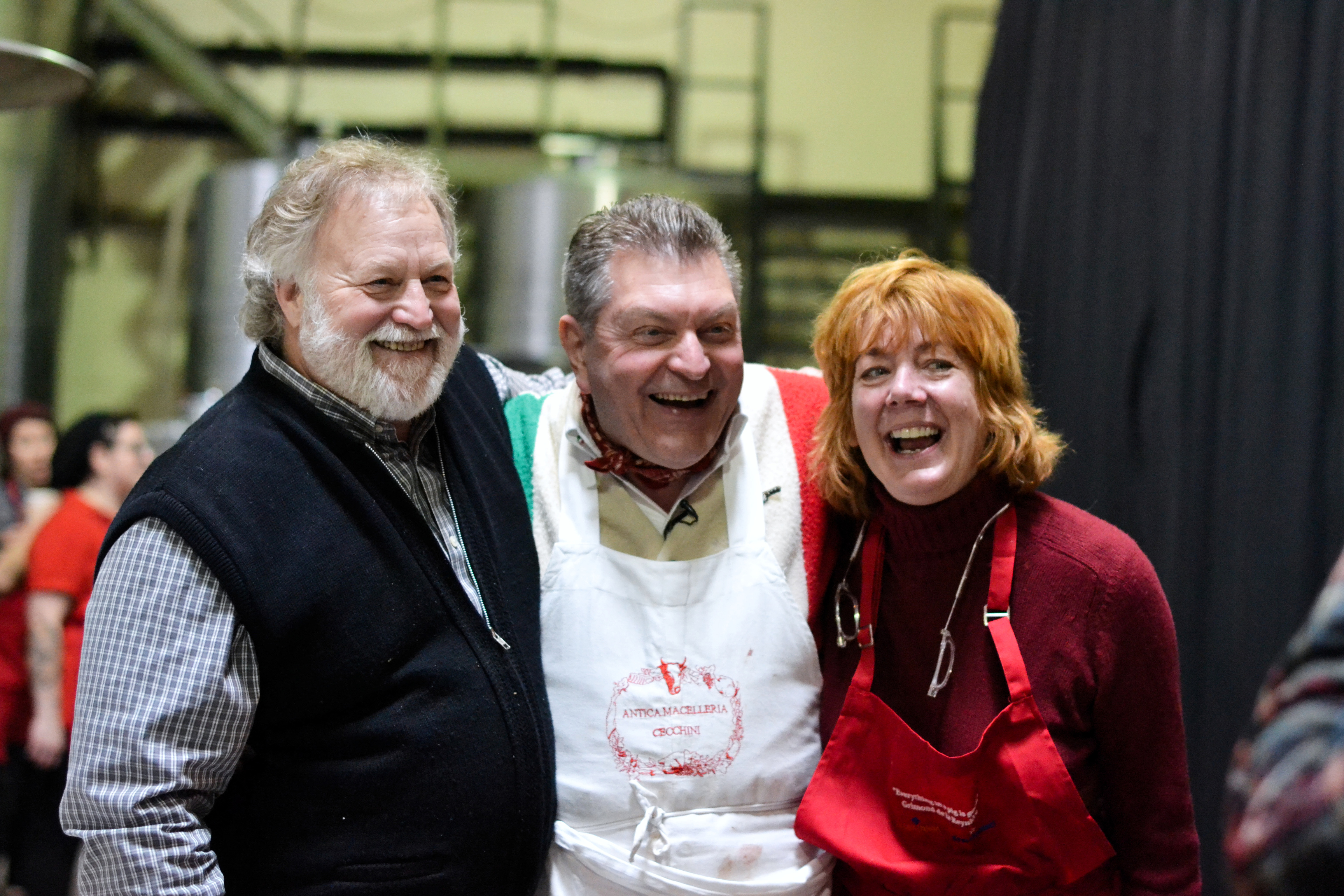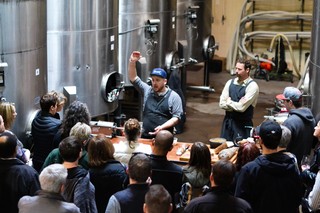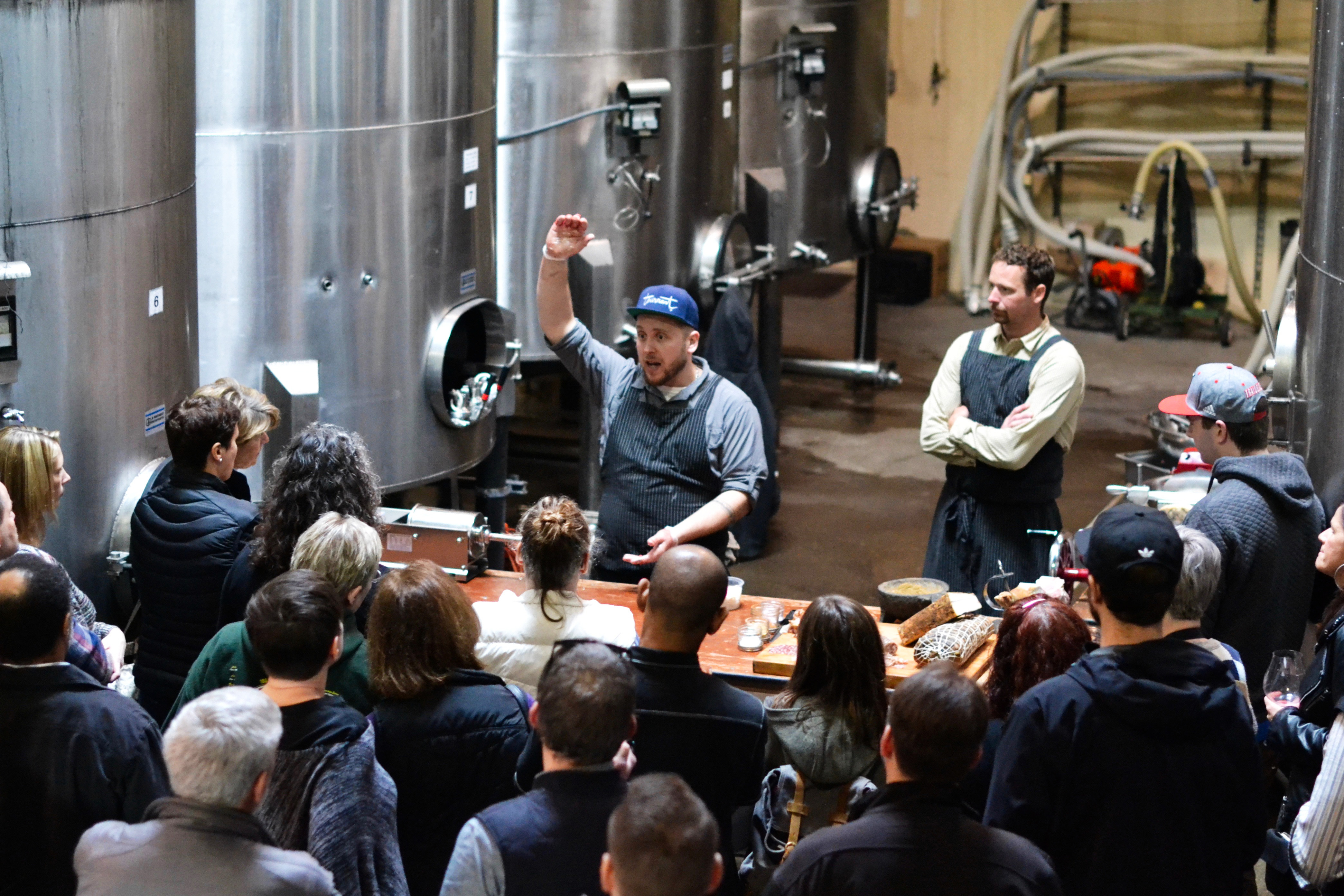 In the meantime, an army of people were preparing the night's feast. There would be ravioli all'amatriciana with ricotta, guanciale, and pecorino; grilled double-cut pork chops with Dario's mostarda Mediterranea; fegatelli skewers of caul fat-wrapped pork liver, scamerita, and pane toscano. No one would be leaving hungry.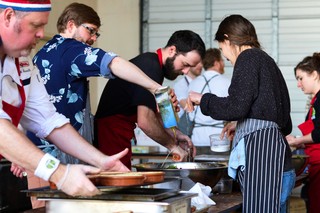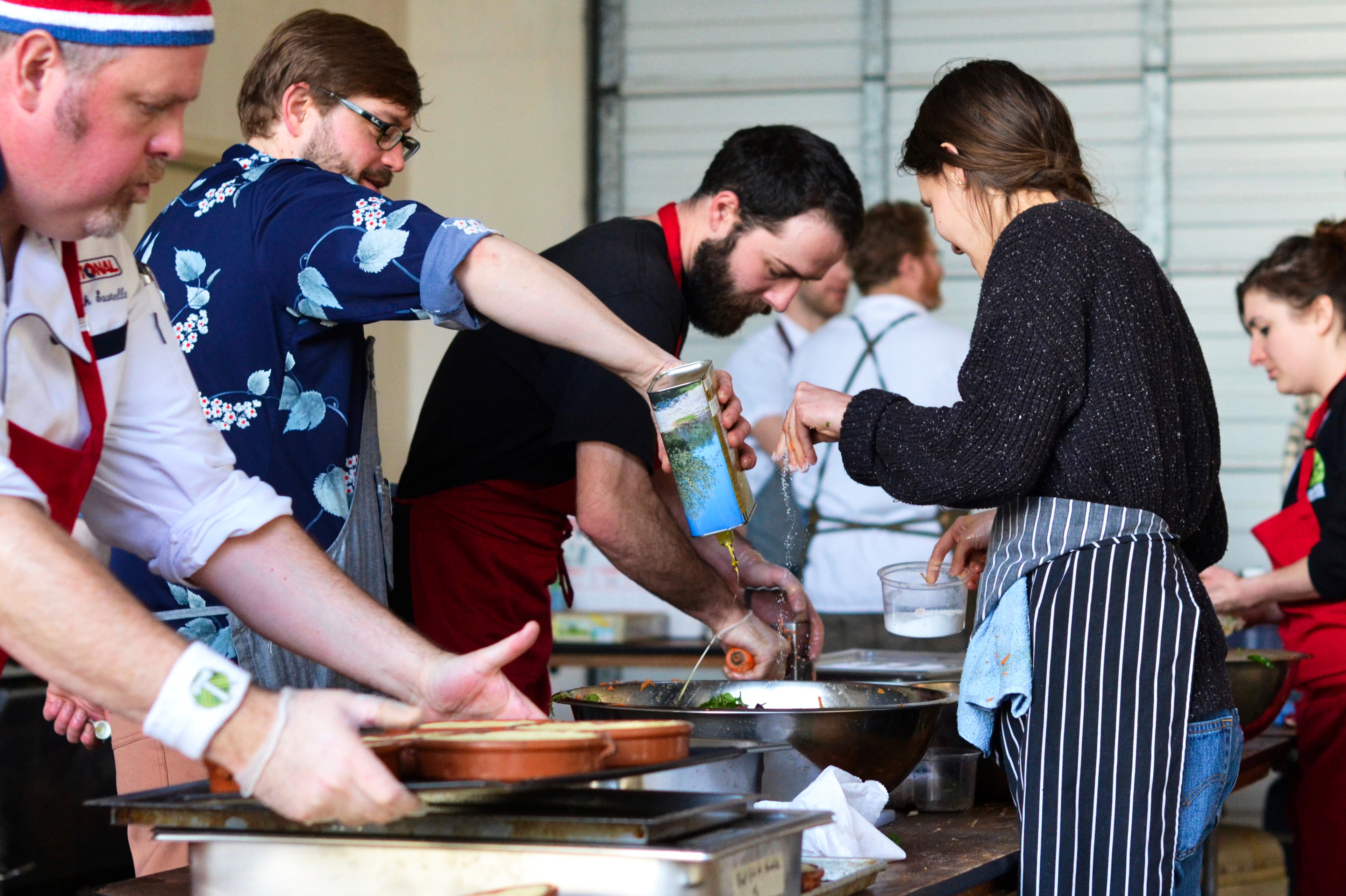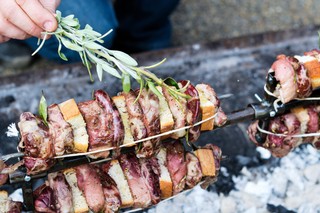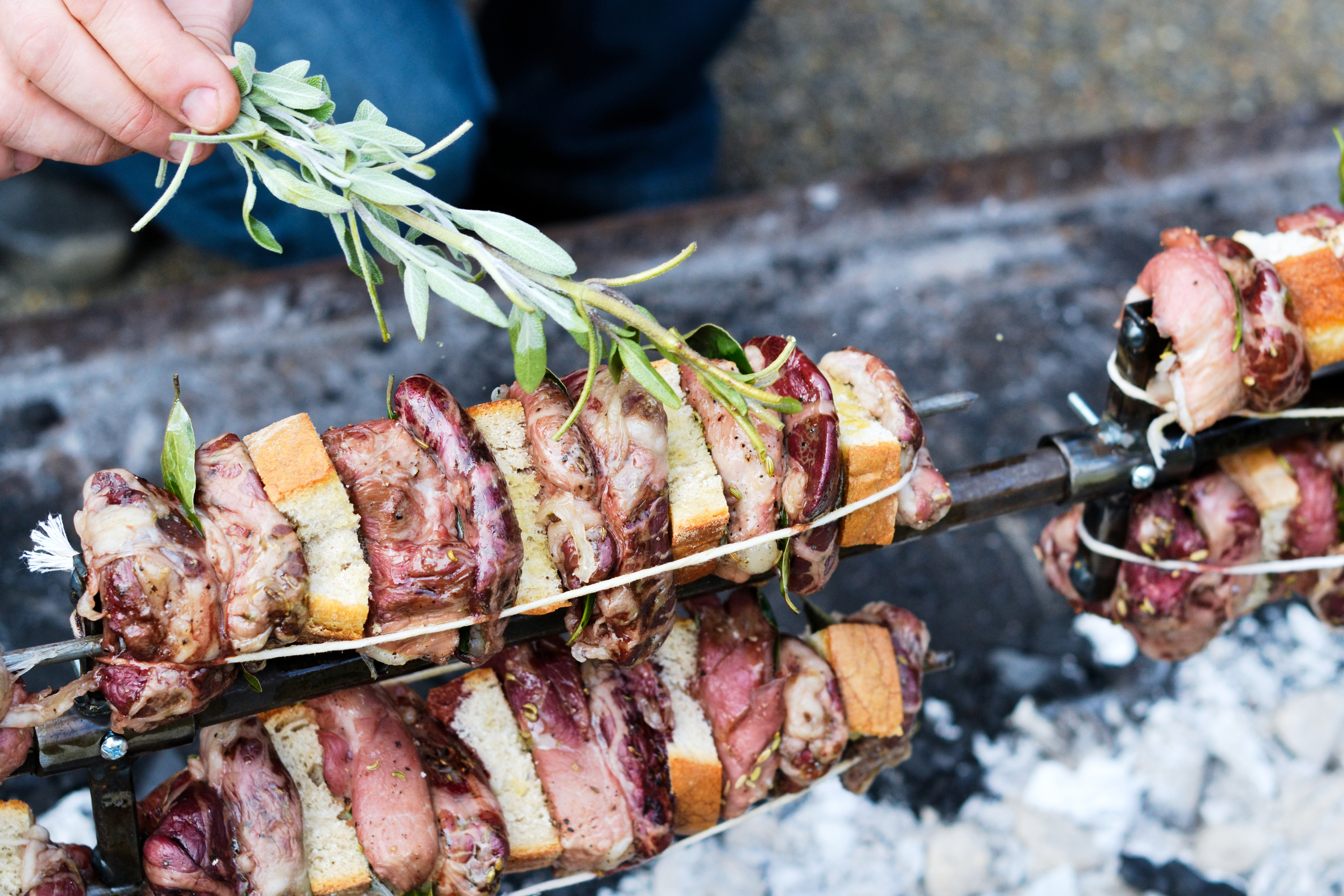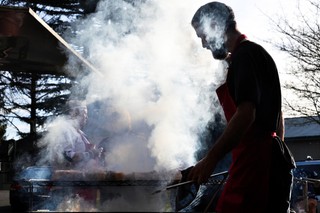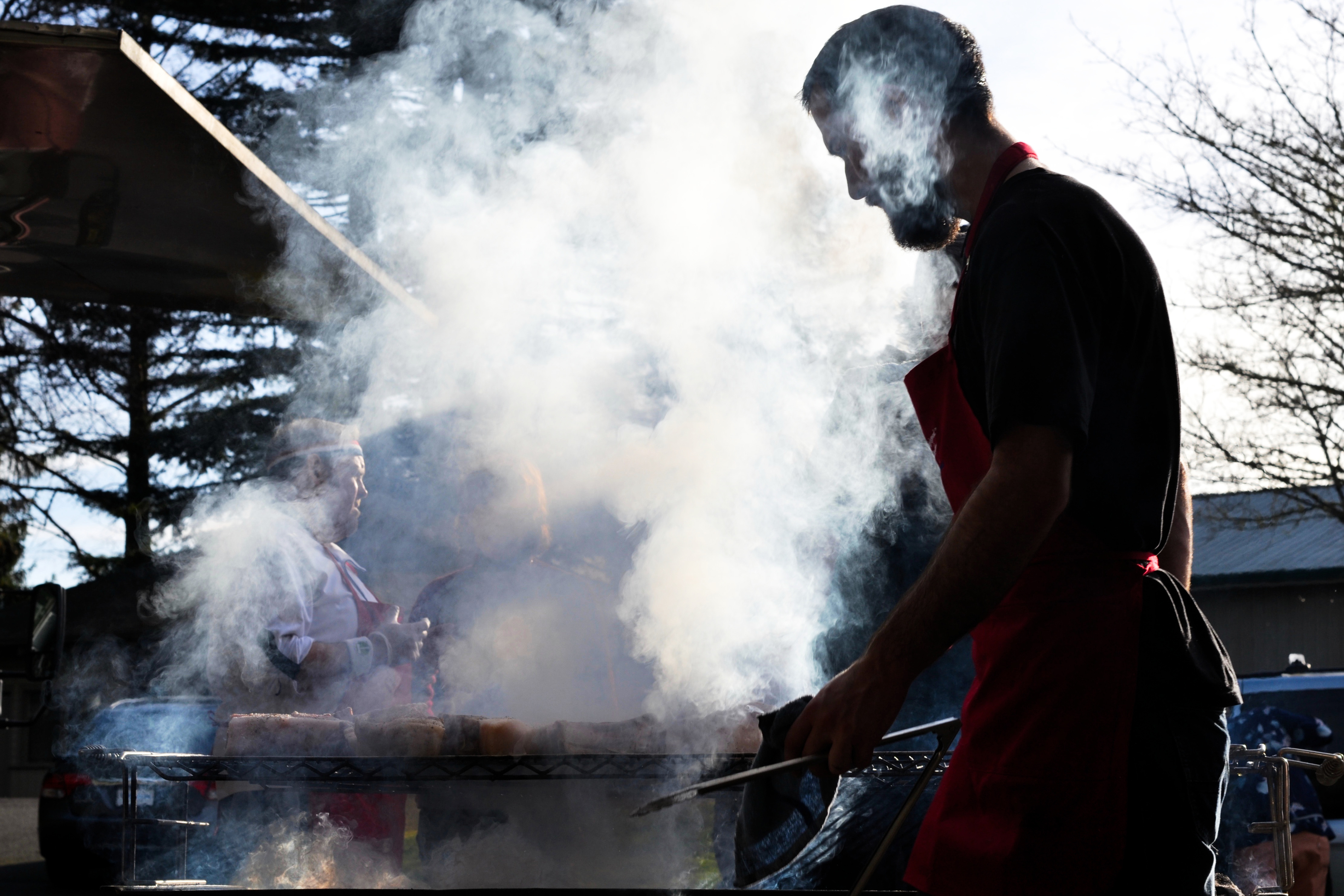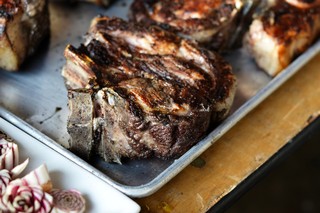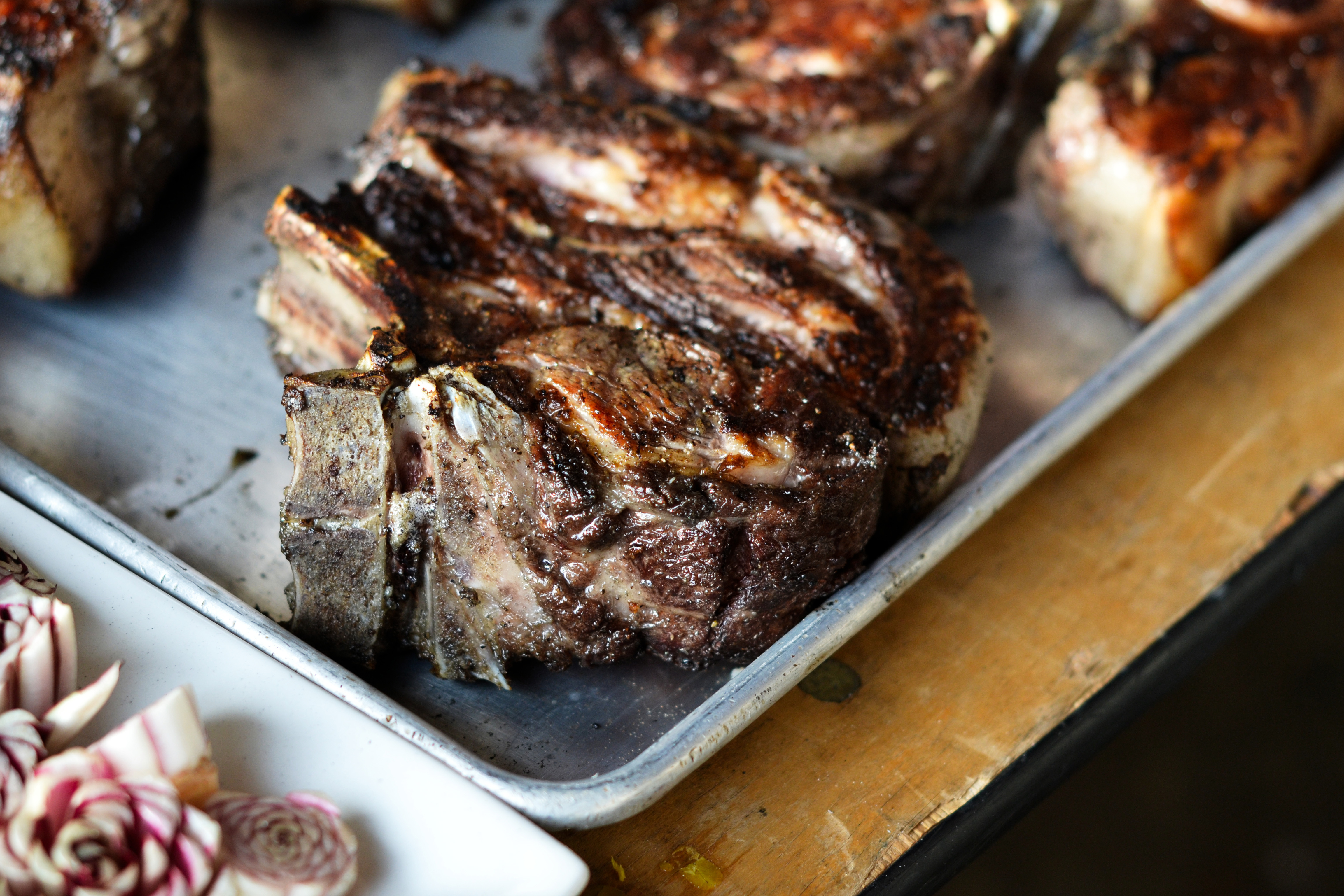 The next round of hands-on demos were lead by chef Rick Gencarelli of Lardo and Grassa restaurants, and butcher Zeph Shephard of Proletariat Butchery. Shephard weaved his way through cold-smoking meat, making guanciale, and the ins and outs of nitrates and nitrites. "I won't bore you with parts per million, but we can get into that later if you want," he said, somehow managing to make the info extremely technical while still easy to digest at the same time.

"Dude, this is pretty fucking cool, I'm not going to lie," a guy in the audience said.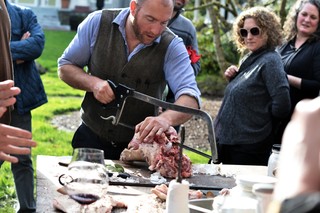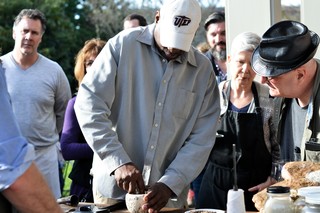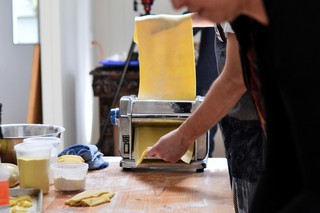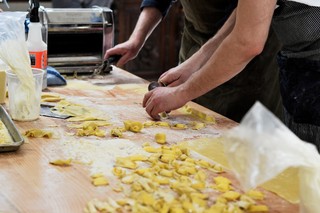 The sun began to set as guests were ushered into the cellar for dinner. A duo of opera singers serenaded the wine-drinking diners. Above ground, it was all hands on deck in the outdoor kitchen area. Servers plated the Nostrana hand-pulled mozzarella with Grand Central bread and Real Good Food olive oil. Salad bowls were lined with prosciutto di San Daniele.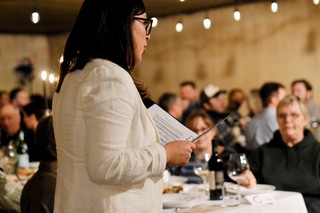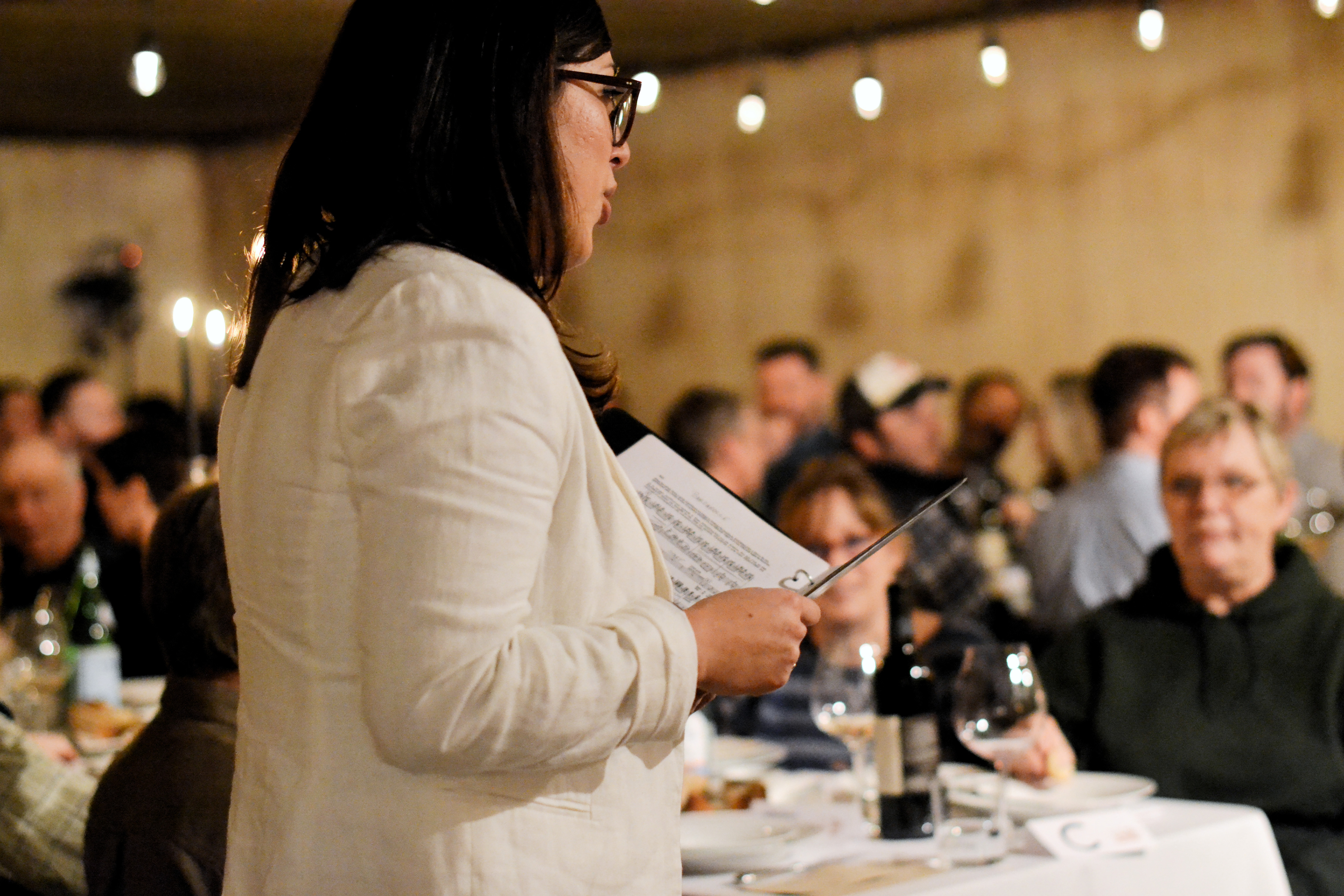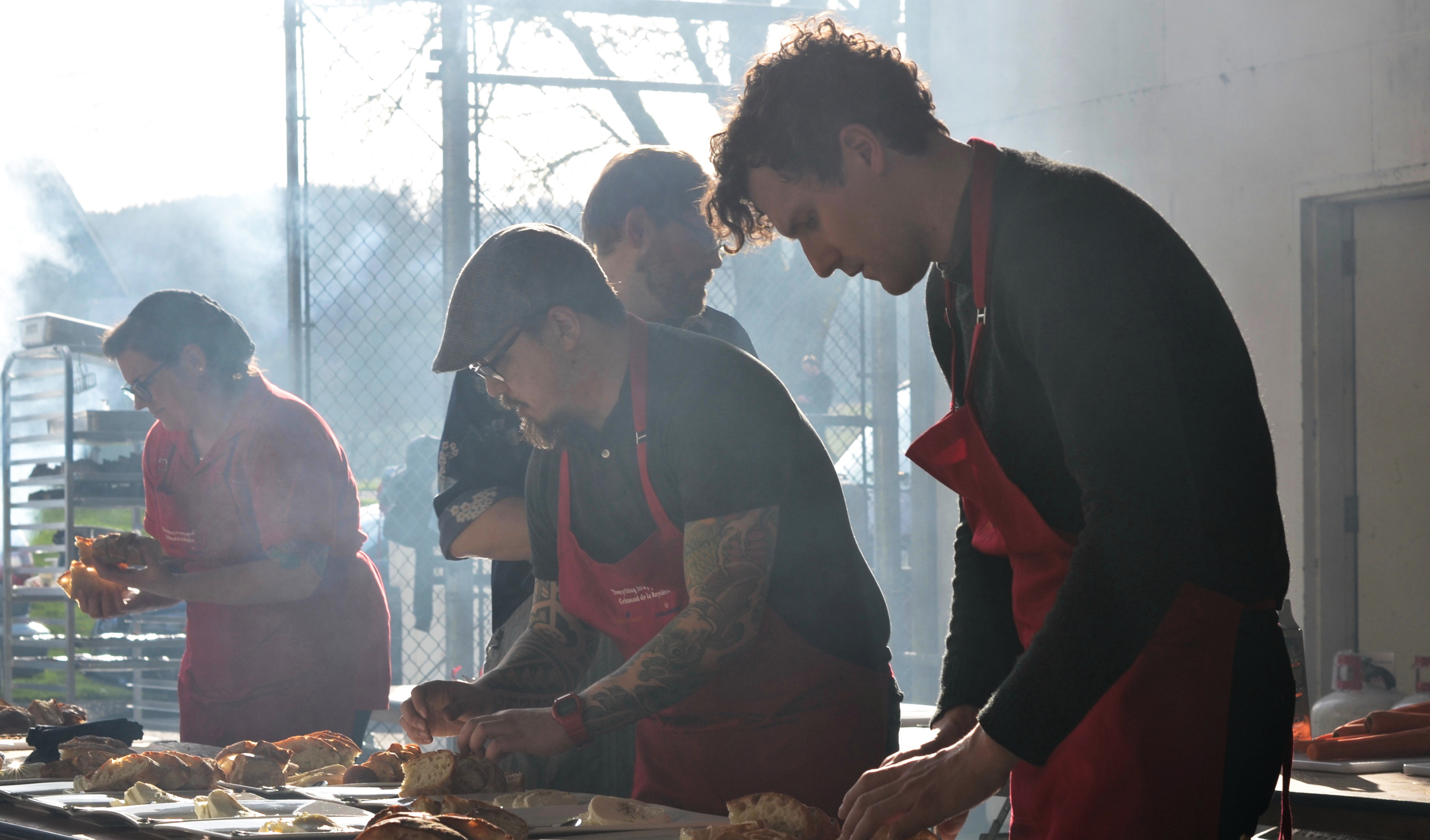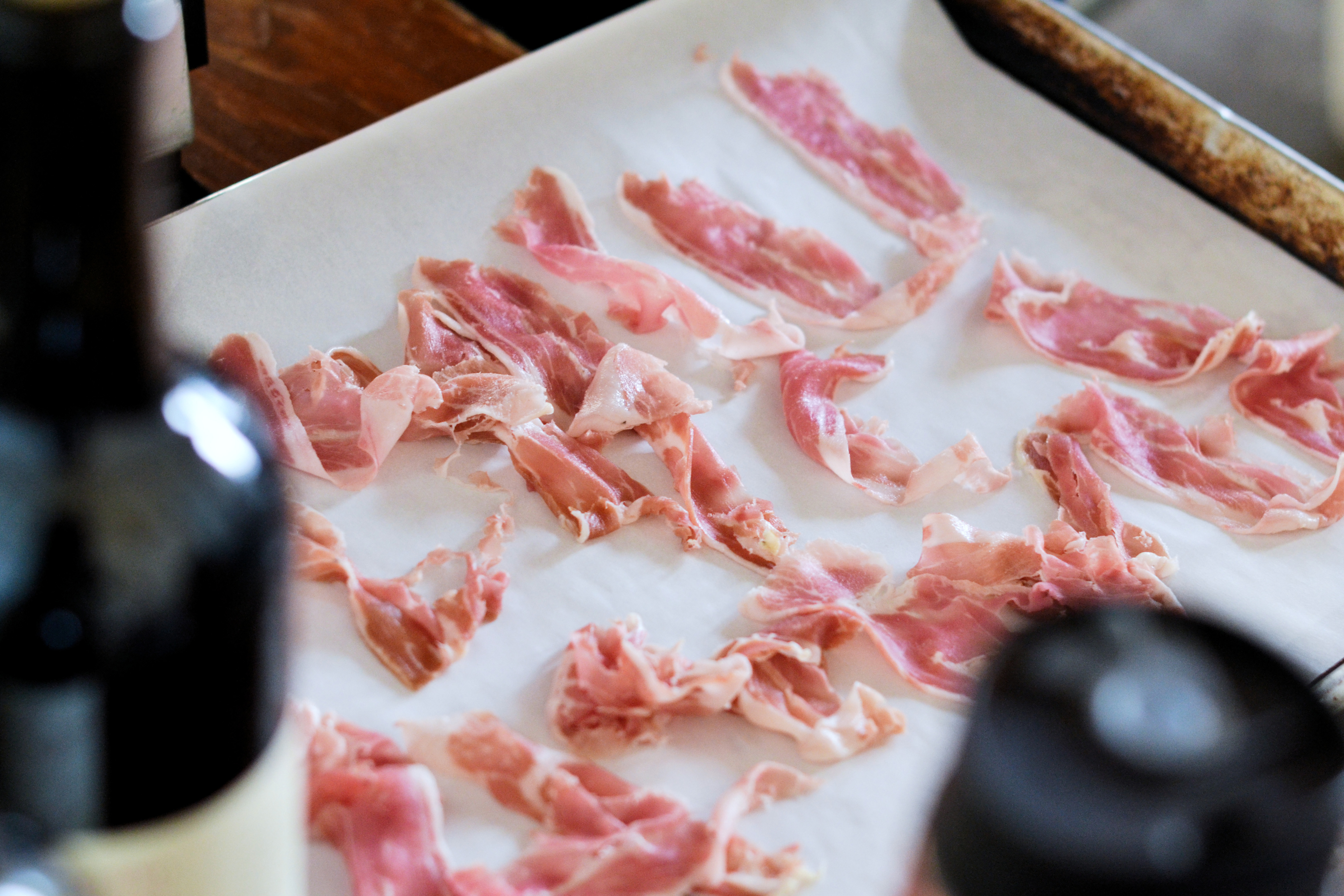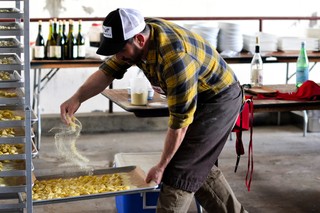 People wiped away their tears when the opera singers finished their performance, and the feast officially got underway. Toasts were made, the pig was thanked. The collaborative meal rolled out in courses.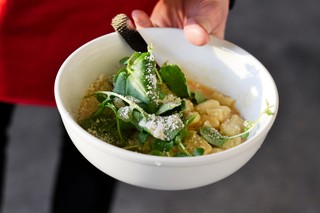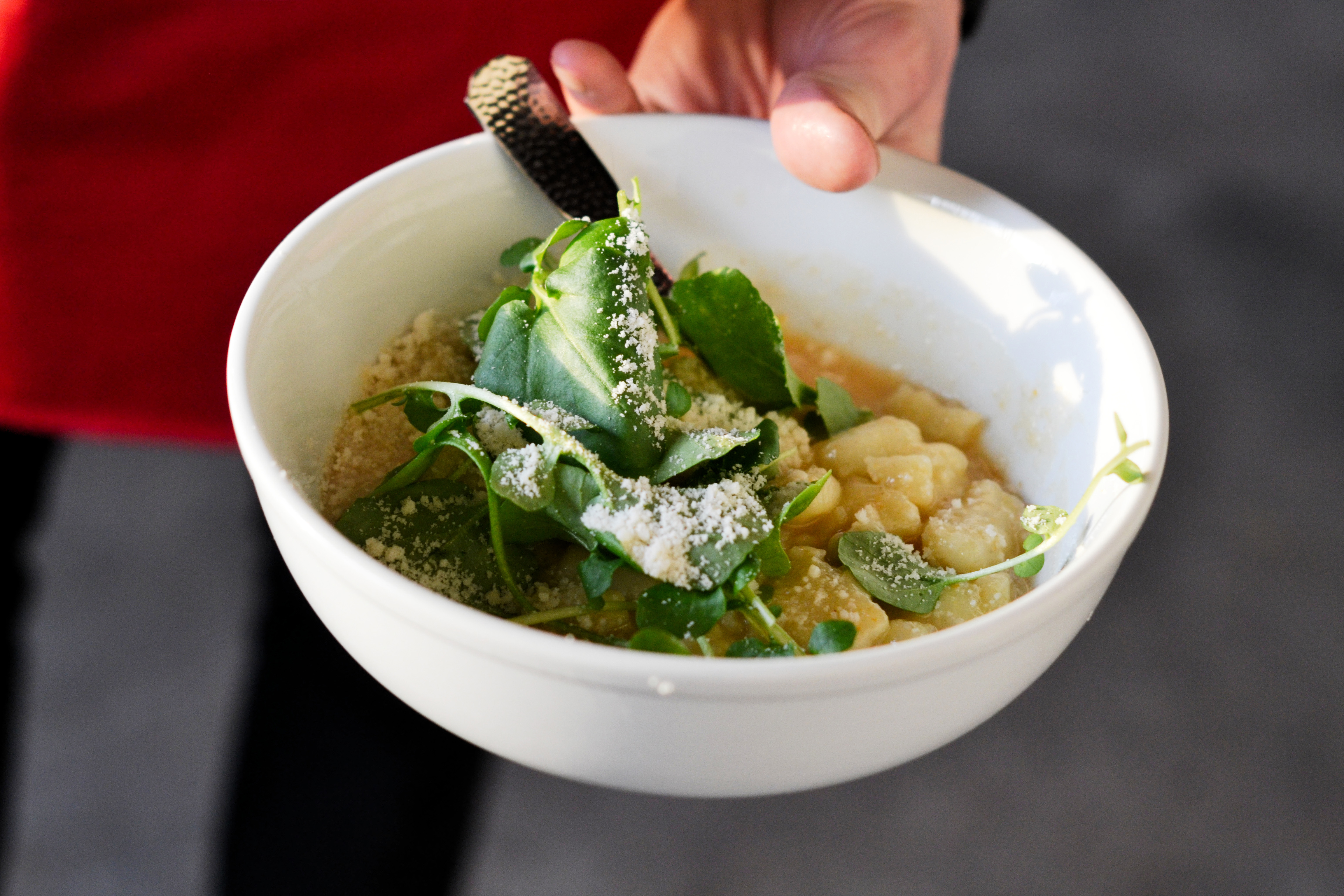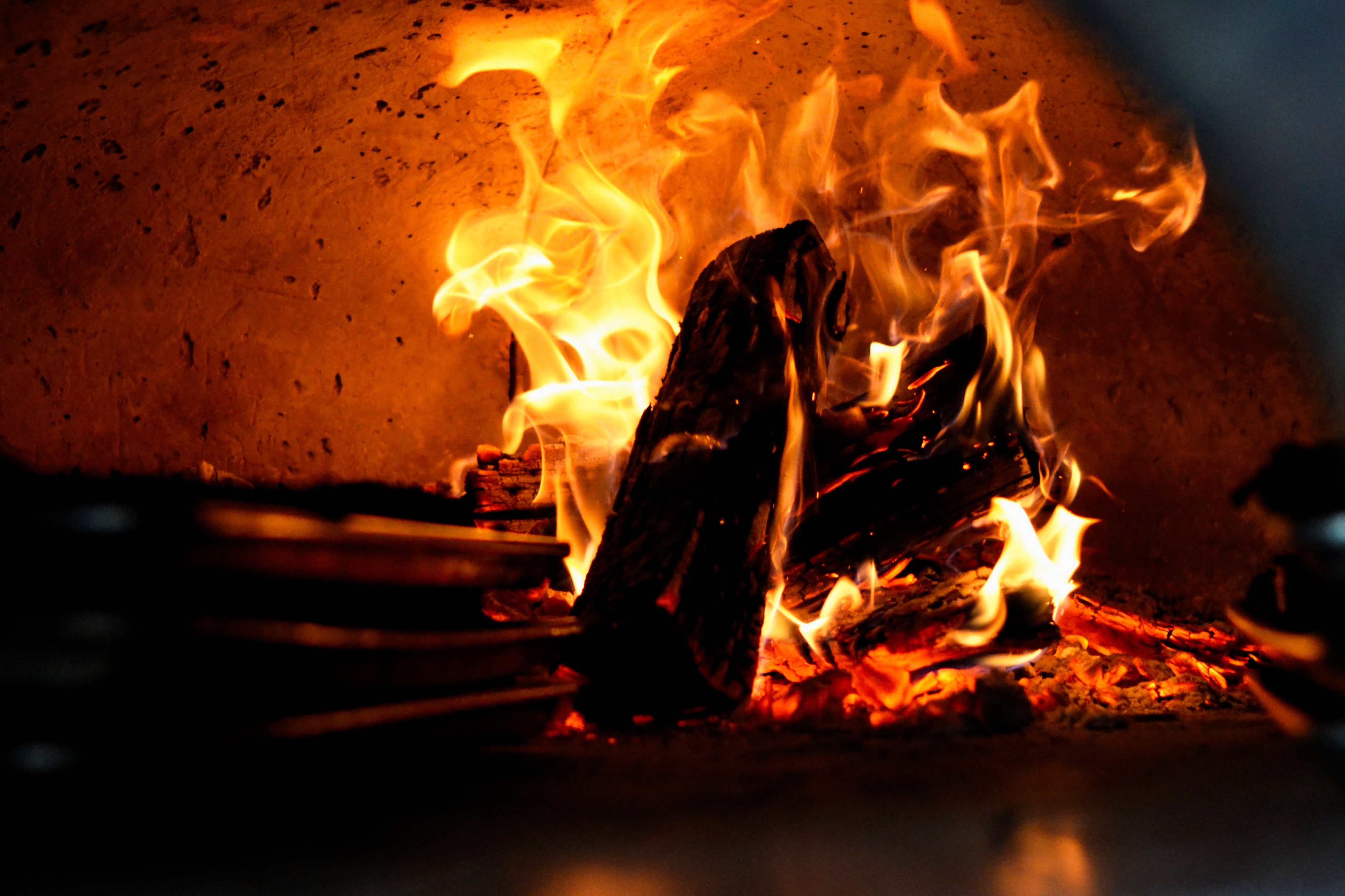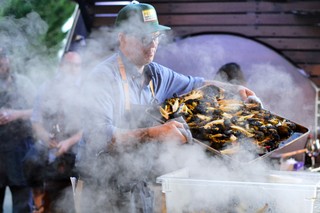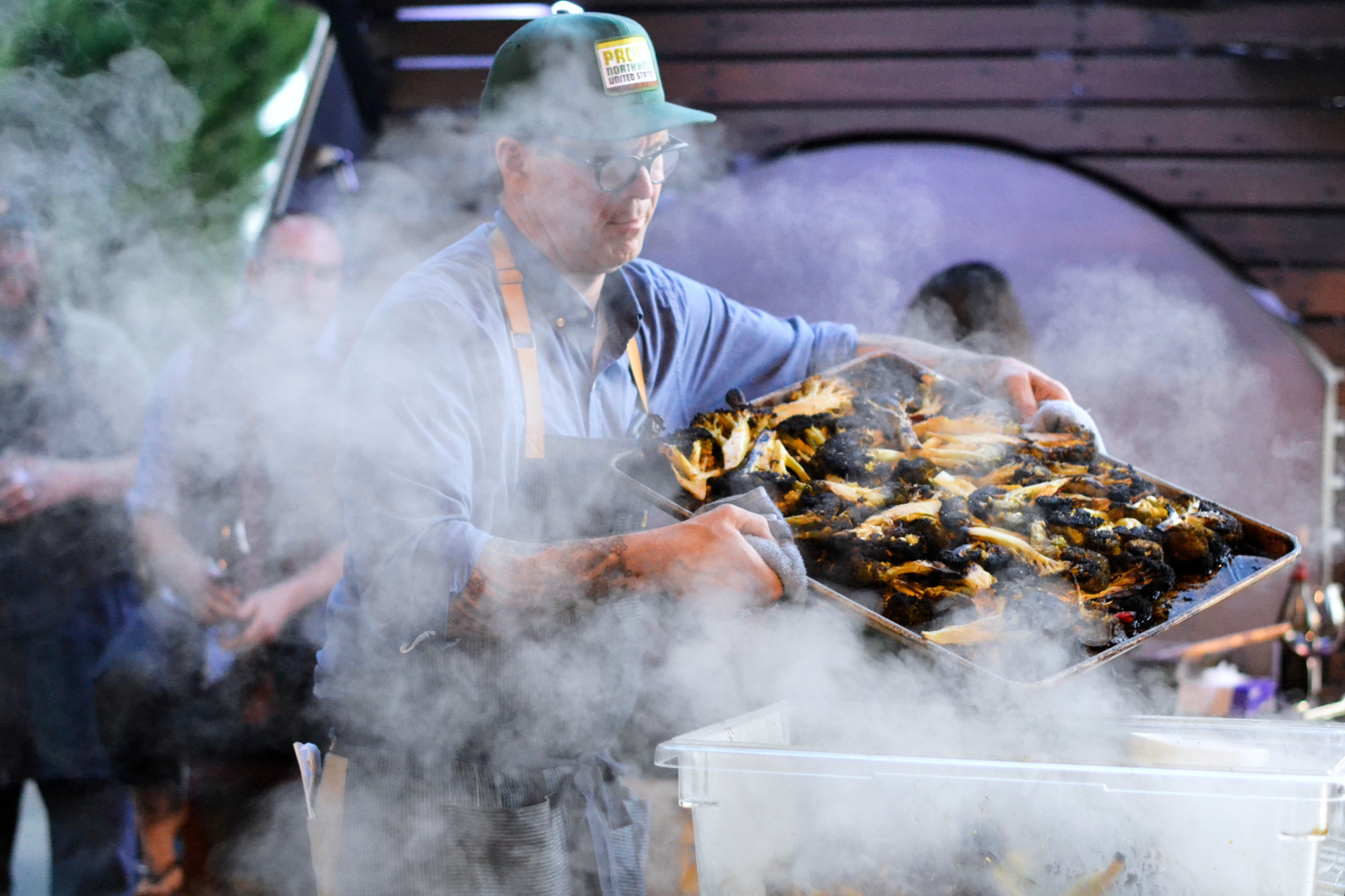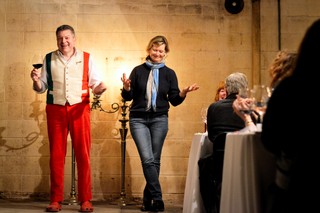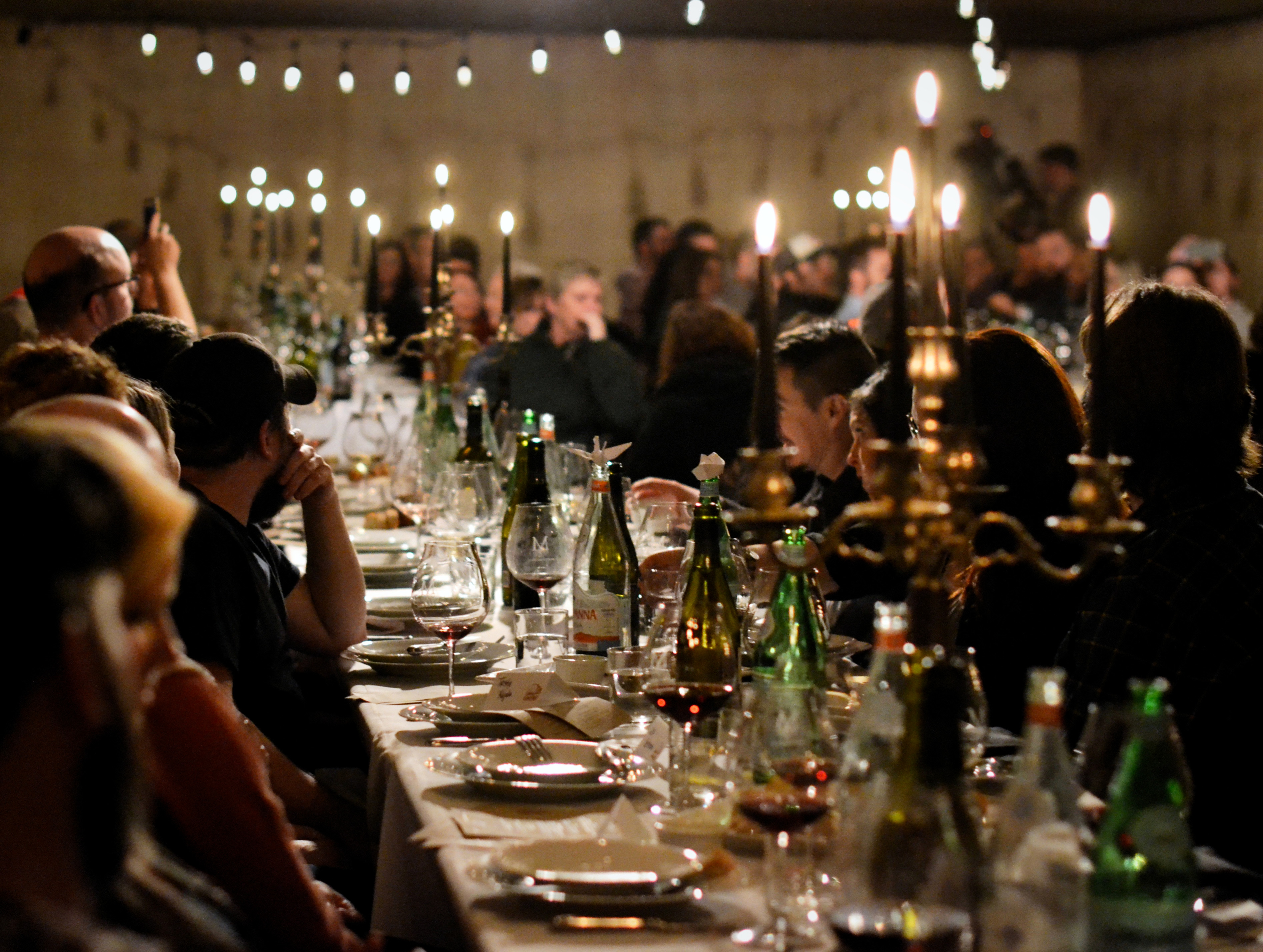 Just as he knows how to make an entrance, Cecchini proved just as qualified to make an exit. " Carne!" Cecchini nearly shouted with an Italian-as-hell rolling r-sound to conclude his final toast.