In our cooking series Quickies, we invite chefs, bartenders, and other personalities in the world of food and drink who are serious hustlers to share their tips and tricks for preparing quick, creative after-work meals. Every dish featured in Quickies takes under 30 minutes to make, but without sacrificing any deliciousness—these are tried-and-tested recipes for the super-busy who also happen to have impeccable taste.
When we asked Michael Hamilton, the executive chef of the newly opened Lower East Side restaurant The Flower Shop, to share with us a meal he'd make after a day of work, the proposition initially gave him pause: "It's kind of hard for a chef to write down a recipe. I thought, ok, what do I cook when I go home? Every Sunday I try to do a roast for me and the missus. There really isn't an equivalent of the Sunday roast here in America, is there? It's a pretty big thing in England."

He decided to repurpose those Sunday-night leftovers for a weeknight spinoff: this quick, easy wild rice with spring vegetables.
"So we're getting some really great produce in at the moment. I've got some great peas and favas—obviously my larder is pretty good because I borrow a few things from work. We recently started making this dandelion pesto—we're lucky enough to have a forager in the Catskills—so I borrowed some of that. And I've been on this wild rice kick a couple of weeks," Hamilton explains as he sets out to make his go-to dish.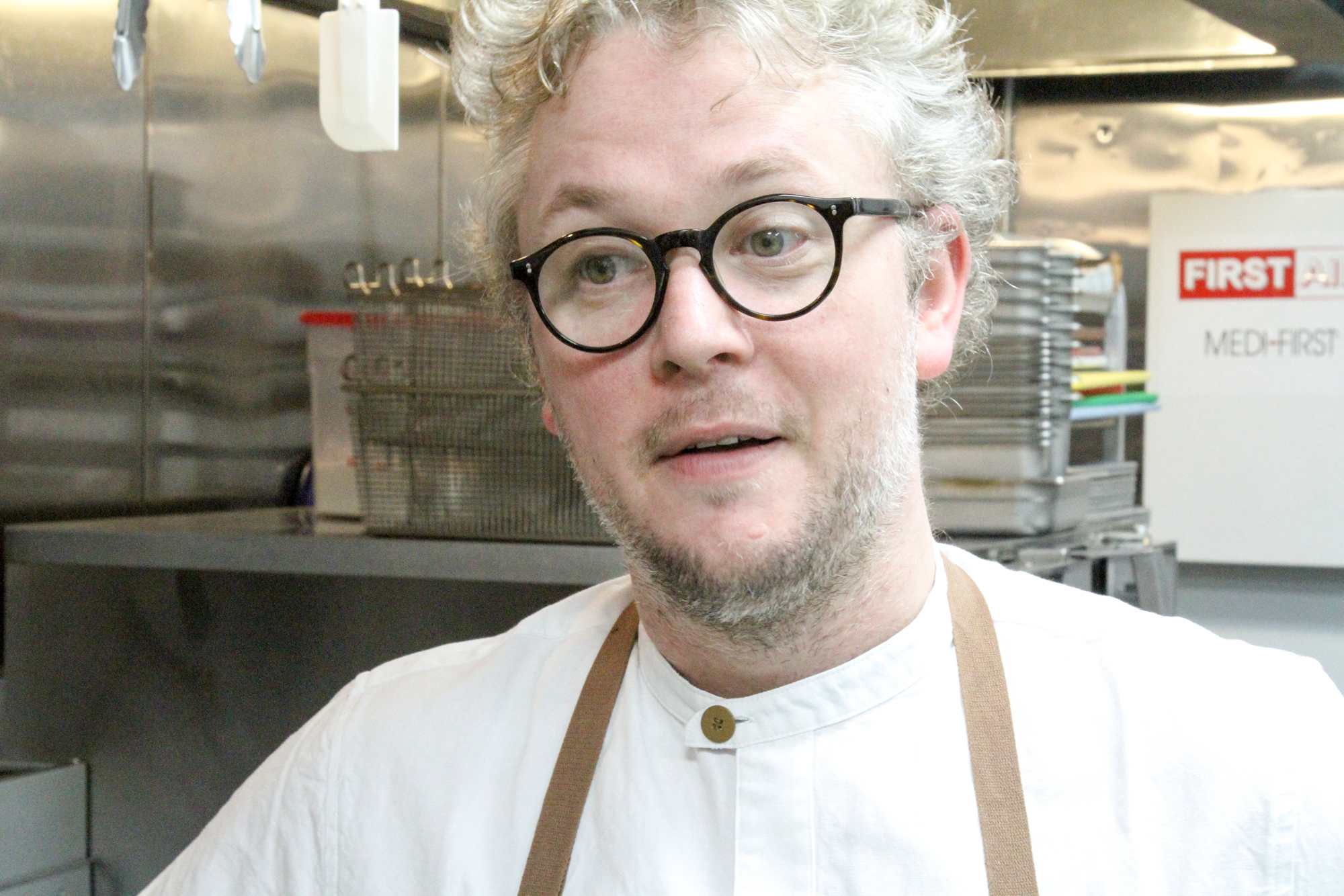 Hamilton hails from the southwest of England—Cornwall to be exact—and started out cooking there under the incredibly named chef Nathan Outlaw. After bouncing around the UK and New York for a while, Hamilton was tapped by a group of nightlife veterans to helm the kitchen at The Flower Shop. The bi-level restaurant looks like a tongue-in-cheek throwback to the rec room in your best friend's basement. You know, the one you hung out in throughout high school, complete with tacky tchotchkes and faded Michael Jackson posters?
There, Hamilton aims to serve ethically sourced, local food that's also outrageously delicious: "It's accessible, unpretentious food. It's relatively comforting, but at the end of the day there's integrity behind it. It's good food. Yeah—it's American food."
MAKE THIS: Spring Vegetables and Wild Rice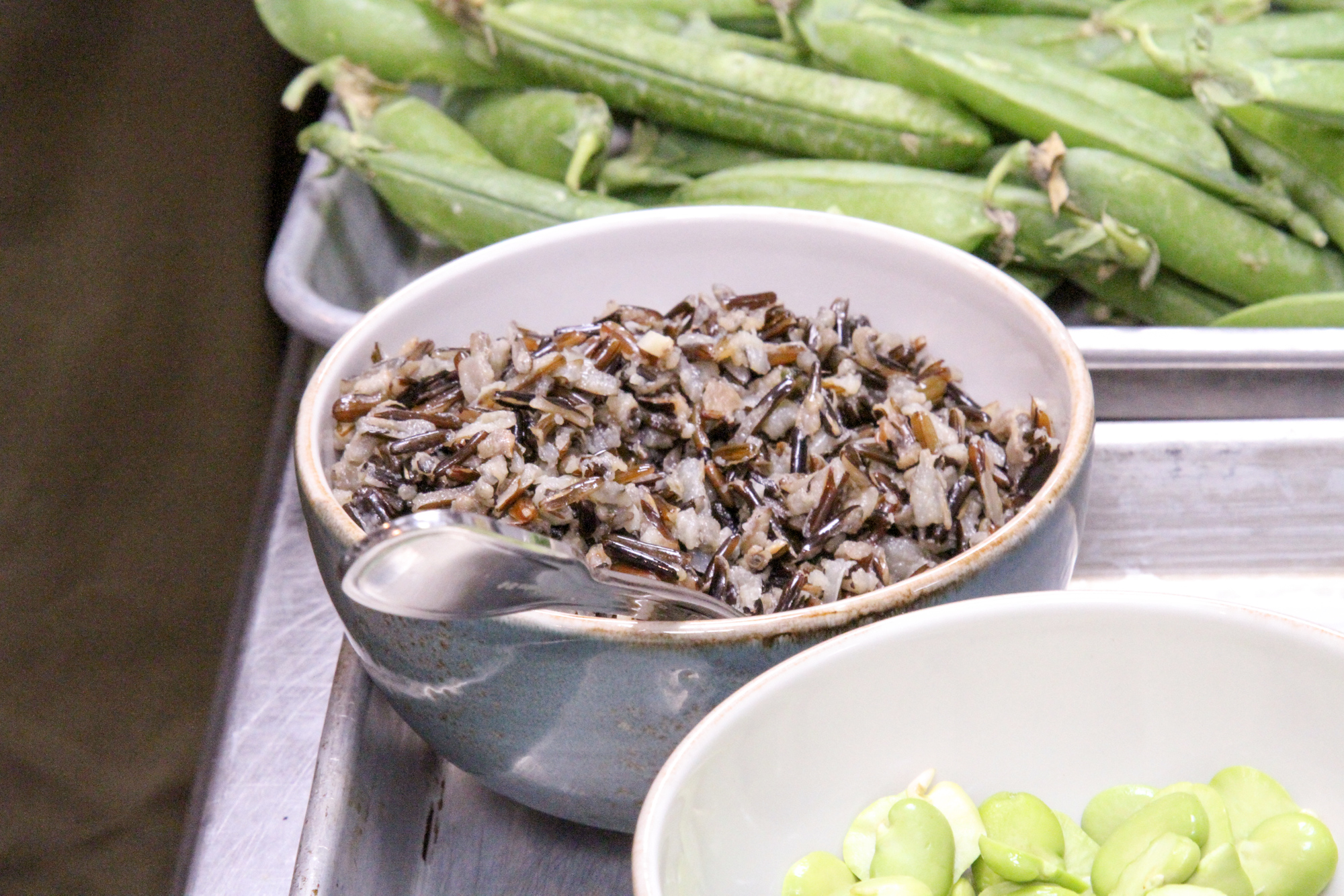 Hamilton says that the wild rice is essentially a vessel for vegetables: "You can add anything in the fridge. You just want the dish to have appeal—like, 'fuck, that's good.' Acidity—there's nothing worse than a dull dish. And texture is something that chefs think about more than diners, but to us it's very important. The flavor needs to carry on throughout the whole dish—you don't want thirty seconds of glory and then it's just nothing."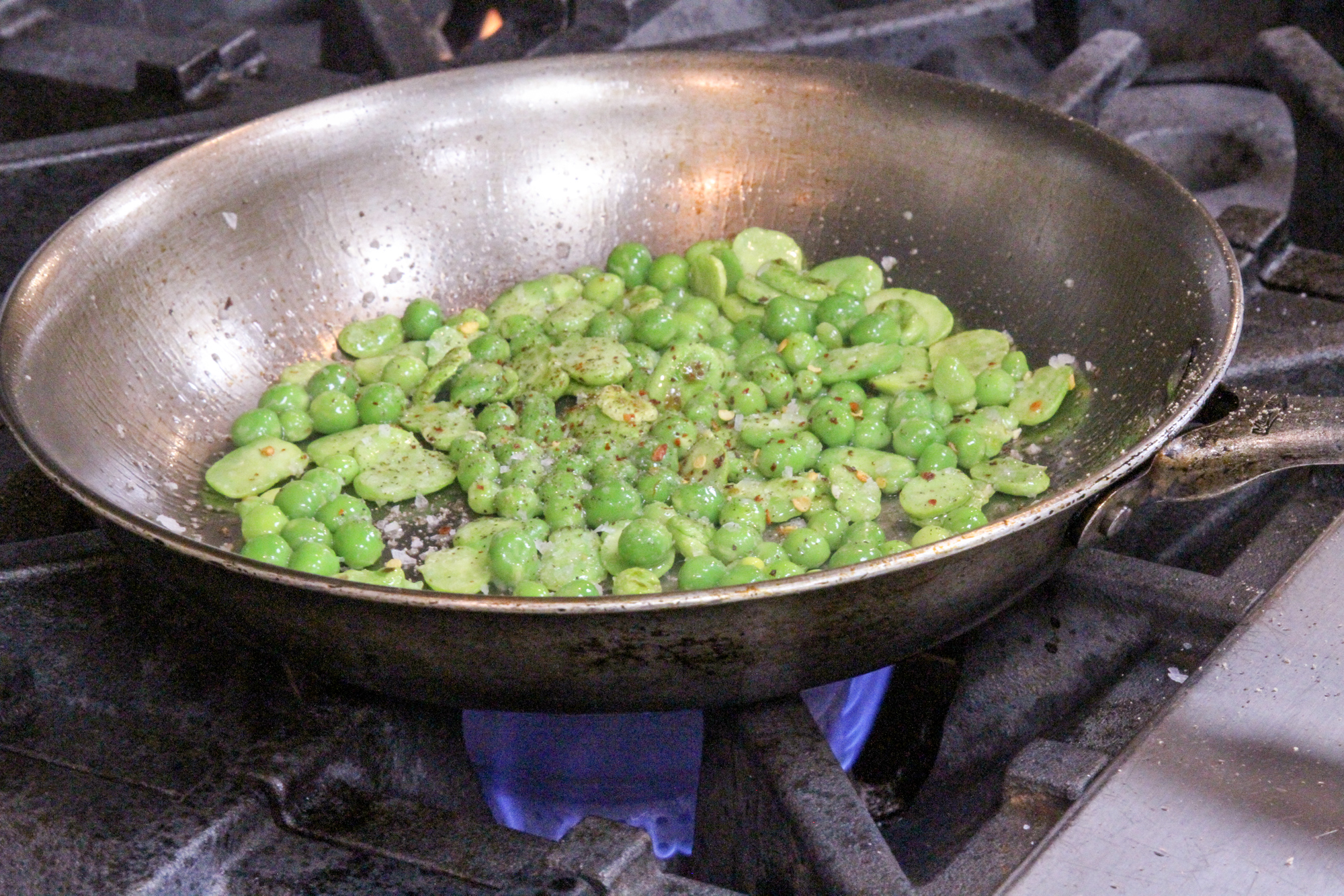 Thanks to his forager, Hamilton has lots of dandelion pesto in his fridge as home, which he swirls in to add that critical acidity. That said, if you don't happen to be long on dandelions, he says any pesto works just as well. Hamilton also says he's got plenty of schmaltz in his home refrigerator, but "If people don't have chicken fat, use grapeseed oil." He hastens to add, however, that "people throw away a lot of the renderings, which are sometimes the best thing. All the scraps. Most of the flavor is in there."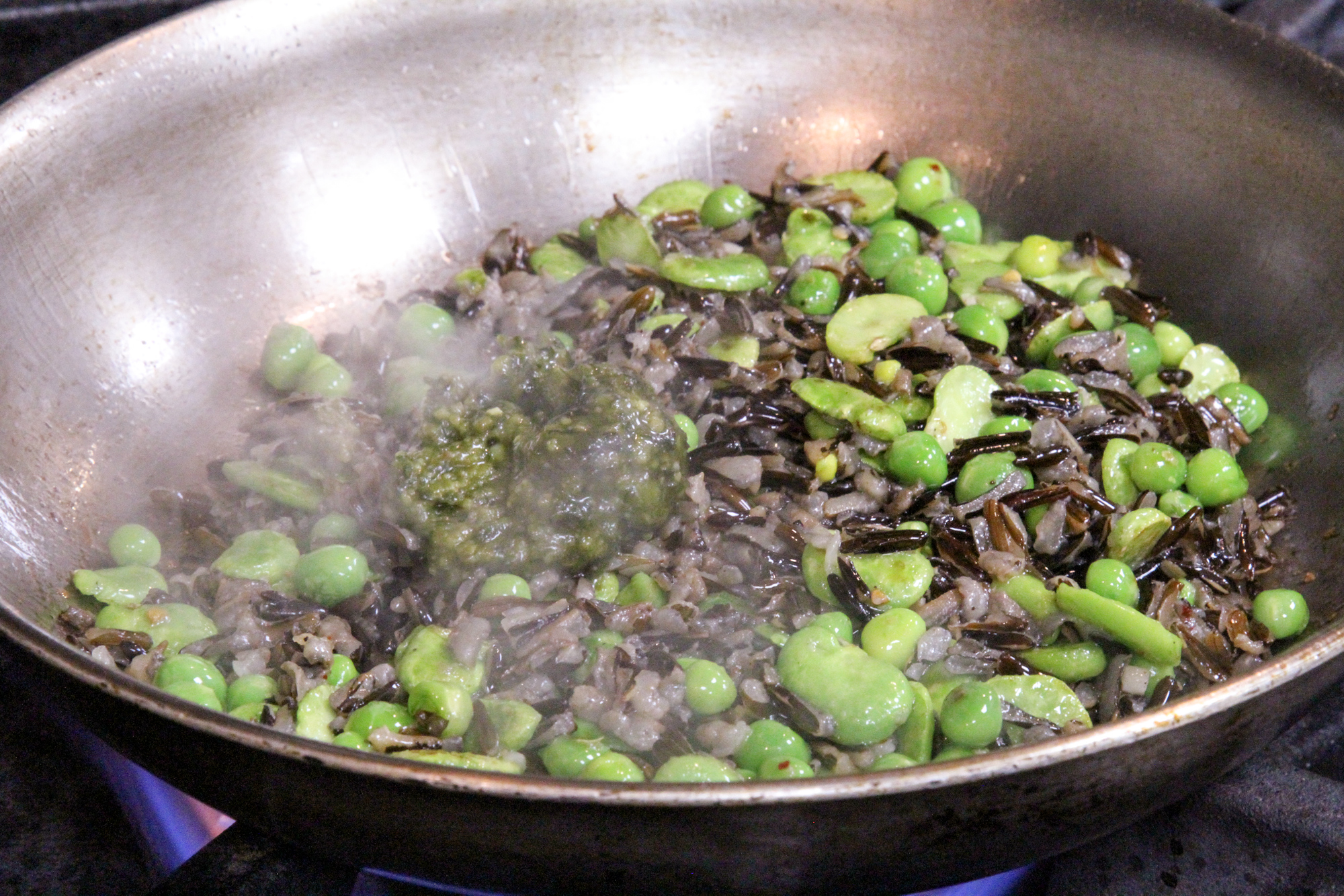 Hamilton lauds the ease with which the dish comes together: "If you have all the ingredients ready, it takes like 4 or 5 minutes to assemble the dish." And even if you don't, it's well worth trying.