How Beer Companies Are Trying to Get Detroit's Rape Kits Tested
About 1,000 of the city's rape kits are still untested, and 8 Degrees and Batch Brewing are doing what they can to help.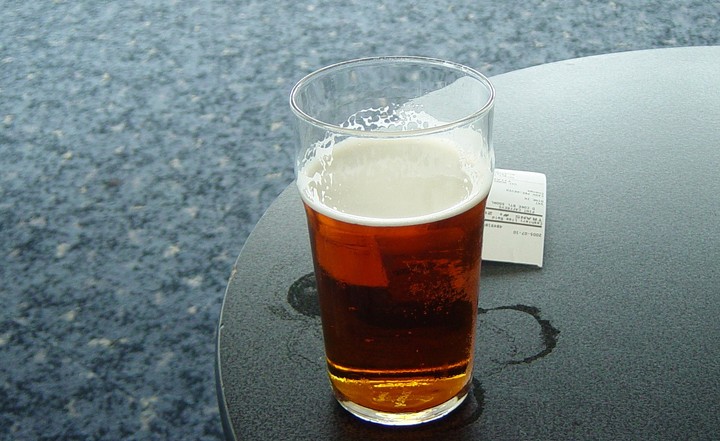 Photo via Flickr user Henry Burrows.
Before the bartenders and staff at 8 Degrees Plato Beer Company switch off the lights and lock up for the night, they all empty their loose change into what they call their Bailout Bucket. Everyone started doing it just after the bar opened and, two years later when they started rolling those quarters and counting the pennies, they realized they'd collected more than $1,000. They knew that they wanted to donate the money to a worthy cause, but then had an even bigger idea, one that could change the lives of sexual assault victims in Detroit.
8 Degrees joined forces with Batch Brewing to brew a special beer that will benefit Enough SAID, an organization that has been raising money to test the more than 11,000 unopened and unprocessed rape kits that were found in a Detroit Police Department warehouse in 2009. Of those 11,341 forgotten rape kits, around 1,000 are still waiting to be tested, at a cost of $490 each.
"Our staff decided it would be a good idea to donate to something in the city, so that's where the idea came from," 8 Degrees' Christian Salcedo told MUNCHIES. "The [Enough SAID] initiative was a good fit for us, because it was a problem that money could address. Each dollar that we were able to donate would be quantified and put toward testing the rape kits."
8 Degrees decided to join forces with its neighbor Batch Brewing, and the staff's initial $1,000 investment was used to brew 13 kegs of Enough SAID pale ale. "We thought it would be cool to use our beer skills and connections to leverage that money and multiply it," Salcedo said. "Batch Brewery is my favorite brewery in the entire city of Detroit and I put the idea in front of the owner as a theoretical and he said, 'Yeah, let's do that.' They agreed to brew the beer at cost, so our $1,000 covered the materials and the labor."
READ MORE: Men Busted for Trying To Sell $500,000 Worth Of Stolen Eels on a Street Corner
Every cent from every single pulled pint will be donated to Enough SAID's cause. If every pint is sold at $5 bucks each, they'll raise $8,600—enough to test at least 17 kits. (Salcedo said that 8 Degrees has already raised an additional $1,700 from an in-house yoga class, brunch, and other events scheduled for Saturday, the day of the beer's release.)
Testing these kits can solve some of these violent assaults and possibly bring closure to some of the long-suffering victims—if 'closure' is ever a possibility. According to MLive, analyzing these forgotten kits has already resulted in 78 convictions and identifying 784 serial rapists. Fifty of those repeat offenders are believed to be responsible for between 10 and 15 assaults each.

8 Degrees will open its doors at 9 a.m. on Saturday morning and will be pouring pints well into the next morning; the bar will be open until 2 AM— although hopefully they'll sell out of Enough SAID long before then. If you want to help their cause but don't live in the Detroit area, you can chip in on the 8 Degrees crowdfunding page. Good luck, everyone. And thank you.
Stories