An empty waiting room populated by just three people takes a turn from weird to weirder, as a series of events results in a death, a birth, and a snack attack. The short film. titled Cream, continues to somersault into increasingly unimaginable oddities that border on the grotesque.
The opening scene starts with a man walking into a reception area of a doctor's office where he promptly begins to urinate in a planter. A pregnant couple strolls into the room and catches the man in the act, though they reveal little to no emotion at the scene. A caveat of this animation is its claymation factor. With startlingly close-ups, certain moments in the film offer an entertaining look at the textured look of each character. The film is the final project from a group of character animation and CG students at The Animation Workshop/VIA University College in Viborg, Denmark.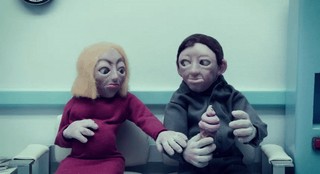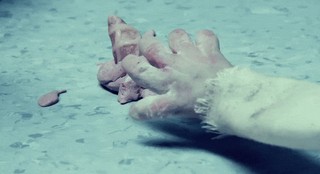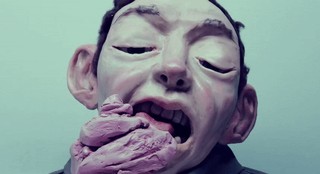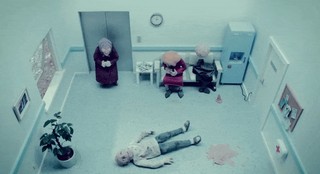 What brings the three characters together is the strange inclusion of a soft-serve machine within the room. It hovers in the corner of the area like a water cooler, commonplace but also slightly antiseptic. As the animation continues, the man sitting closest to the machine dispenses a cone of strawberry ice cream. He munches on its gooey surface for a few ravenous moments before his pregnant partner slams him on the head, causing him to drop it. That clumsy drop incites new characters and more grotesqueness.

Dig into the full delightfully tasty and morbid Cream below:
To learn about Cream and its many animators, visit the The Animation Workshop/VIA University College's website, here and read the film's description, here.
Related:
A Short Animation Bends Dimensions in Its Depiction of Family Drama
'My Life as a Zucchini' the Oscar-Nominated Stop-Motion FIlm We Didn't Know We Needed
Rick and Morty-esque Animation Will Make You Appreciate Your Morning Routine