Backlash Ensues After Restaurant Hands Out Note Asking Parents to Control Kids
One patron has already decided that the policy ruined their birthday.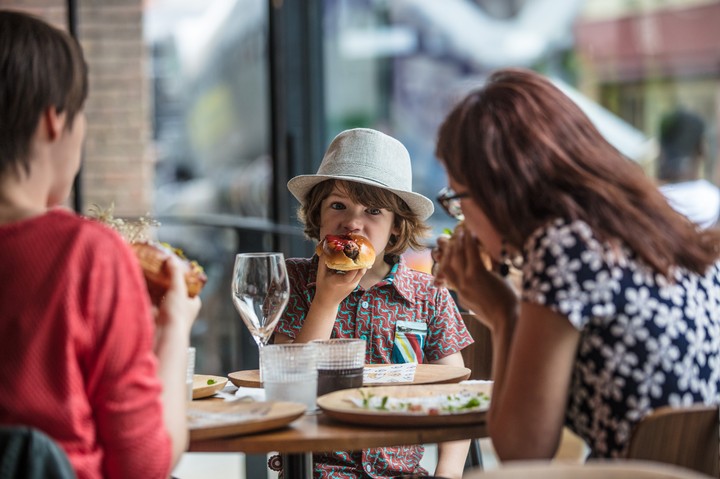 Photo via Flickr user VISITFLANDERS
If you're a restaurant owner, deciding how you'll deal with your customers' children can be a tricky one. There's a lot of room for debate on the spectrum between handing out crayons and connect-the-dot puzzles or asking that your patrons leave their anklebiters with a sitter. Kashi Sharma, the owner of Nepalese Chef in Gloucester, England, has tried to find a compromise: he welcomes kids, but hands their parents a card with a few not-unreasonable house rules for their behavior. It took a few weeks, but yeah, somebody's gotten pissed about it.
Sandeep Amin told The Independent that he took his family to Nepalese Chef to celebrate his birthday. Shortly after they were seated, a waiter handed him a laminated card with the words "Polite Notice" typed across the top in neat red capitals.
"We request any customers dining in with young children to keep noise at a reasonable level and to not let children run around the restaurant," the card read. "It is dangerous as our staff are often walking around with hot food. Additionally, it is inconsiderate to other diners. In order to look after both our staff and customers, we reserve the right to refuse service. Thank you."
Amin was not having it. "I was shocked as my daughter is seven years old and is in [first grade]," he said, adding that he was "greatly offended" by the suggestion that she might act like, um, a kid in a restaurant. He decided that the Nepalese Chef had pretty much ruined his birthday, so he and his family left and went to a different restaurant, where his daughter would presumably have the option of screaming the alphabet in a high-pitched voice and cartwheeling from table to table.
Owner Kashi Sherma said that, until Amin arrived, most of his customers had been fine with being informed of the restaurant's policies. He also said that "a few issues in the past" were the reason he'd had the cards printed and laminated in the first place.
"We decided to hand it to anyone that turns up with young children to remind them that they have to be seated and children should not run in the restaurant due to hot food," he said.
Sherma insists that he isn't trying to be rude and doesn't dislike kids (although he'd probably dislike having to clean a bowl of hot curry off the carpet after one of them collided with a waiter). "Children are always welcome in the restaurant and we even give them lollipops."
Oooh, good call: Kids are less likely to throw a tantrum when they're chewing on a piece of candy.
Stories