Austin, Texas Celebrated Daniel Johnston with 'Hi, How Are You?' Day
The city declared January 22 a day for mental health awareness and support, in honour of the legendary musician.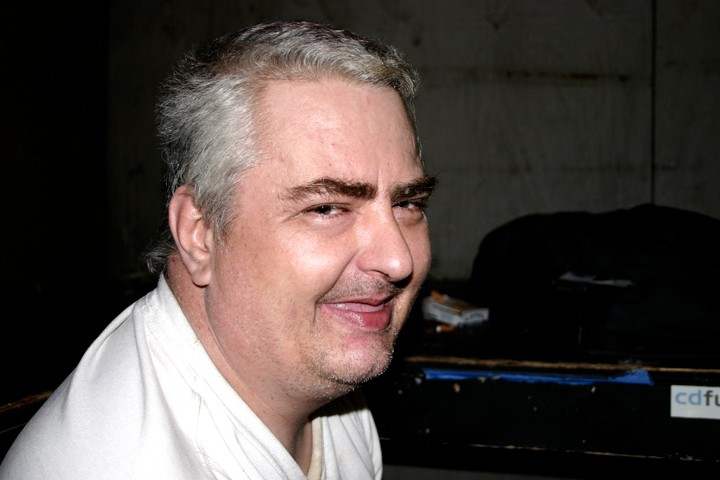 Image via Wikimedia Commons
When I was 19, I got a tattoo of the little alien from the front cover of Daniel Johnston's Hi, How Are You? just above my right ankle. Even since then that weird and small guy has been there through some of the most difficult times in my life so far, always peeking out from underneath my jeans to remind me that you can make beauty out of difficulty. He's pretty chill.
So it's nice to know that the city of Austin, Texas, which was crucial to Johnston's rise in the late 1980s and 1990s (and which is home to the famous Hi, How Are You? mural), has adopted that same alien as an emblem of mental health support. It officially made yesterday, Johnston's birthday (January 22) Hi, How Are You? Day in honor of the singer, who suffers from schizophrenia and manic depression.
The day was launched by the Hi, How Are You? Foundation, in partnership with the charity SIMS Foundation, which offers mental health services to Austin musicians. It was endorsed by Austin mayor Steve Adler, who told NPR:
'Hi, How Are You?' is more than one of Austin's most iconic murals. It's a reminder to reach out to our friends and neighbors to see if they're OK, and for those experiencing mental health issues it's a reminder that you've got a whole community that can handle an honest answer because we want to help you get the help you need.

It's a fitting tribute to an artist who means so much to so many, and an excellent deployment of Johnston's own words: hi, how are you?
Follow Lauren on Twitter.
This article originally appeared on Noisey UK.