Image by Lia Kantrowitz
Welcome back to House Party, our column looking at the 2018 House of Representative races as midterms approach.
As I mentioned last week, there are 14 potentially competitive seats in Illinois, Michigan, and Wisconsin that Barack Obama won in 2008 but Mitt Romney and Donald Trump won in the next two elections. These are obviously important to look at for 2018, but it can be tricky to predict which way they'll swing. When I look at Wisconsin and Michigan I think the 2012 results are the most pertinent, because in 2008 McCain had given up in those states and in 2016 Clinton famously neglected the region. So 2012 represents the baseline for a contested race. But in Illinois neither side heavily contested the 2016 election, so that represents a good baseline.
If Democrats take back most of these seats that will go a long way toward the 24 they need to get back the House. It would also show that they can compete in places where they've been losing ground for years:
Michigan's 11th Congressional District (Detroit Suburbs)
2016: Clinton 45–Trump 50
2012: Obama 47–Romney 52
2008: Obama 50–McCain 48
I know that I just said to look at the 2012 election for to assess the filpability of a district but in the 11th, the 2012 margin is about the same as the 2016 one. This indicates that the district is actually moving to the left—maybe Democrats would have won it if Clinton bought ads in Detroit instead of Dallas. Republican incumbent David Trott certainly had no interest in finding out what 2018 had in store; he announced in September he'd be retiring after just two terms.
Former Obama auto rescue staffer Haley Stevens and Detroit Office of Immigrant Affairs head Fayrouz Saad were already running for the Democratic nomination before Trott retired, but they've since been joined by Michigan Representative Tim Greimel, who has strong ties to labor—still a source of considerable primary strength in Michigan. Other late entrants like anti-smoking activist Dan Haberman and CEO Suneel Gupta also have strengths of their own, so the race for the Democratic nomination is still pretty open. The Republican field is still getting sorted but a few of their top candidates (Lena Epstein and Rocky Raczkowski) have made missteps that the eventual Democratic nominee could use to their advantage.
I have a friend on one of the campaigns here, so I'm going to remain neutral in this race through the primary.
---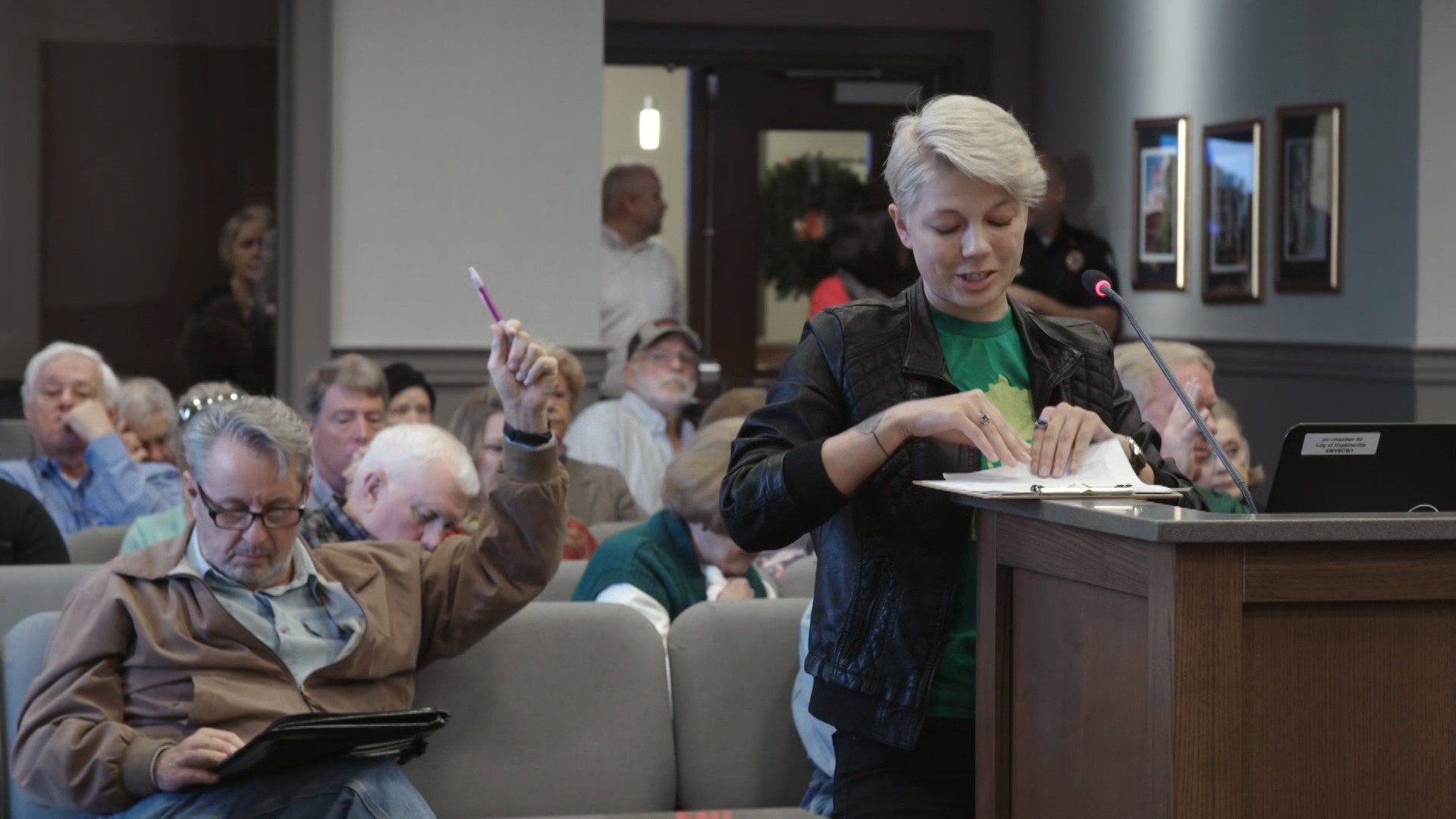 Michigan's Eighth Congressional District (Lansing and Detroit exurbs)
2016: Clinton 44–Trump 51
2012: Obama 48–Romney 51
2008: Obama 52–McCain 46
This district leans slightly to the right, but tilted hard for Trump. And Representative Mike Bishop hasn't done anything particularly offensive, outside of voting with Donald Trump on pretty much all of his legislative imperatives. But Democrat Elissa Slotkin, former NSC advisor and heiress to the Ballpark Franks fortune, thinks the district will vote Bishop out in 2018 despite his 17-point victory last year. One sign that she could win? She outraised the incumbent in the third quarter of 2017, which is rare in a lower-tier race like this.
Michigan's Seventh Congressional District (Southern Michigan)
2016: Clinton 39–Trump 56
2012: Obama 48–Romney 51
2008: Obama 51–McCain 47
Mike Bishop may be doing a good job of remaining inoffensive, but his neighbor Tim Walberg isn't. The fundamentalist pastor actually lost the seat in the 2008 Democratic wave only to regain it in the 2010 GOP wave, after which it was made more Republican in the next round of redistricting. In spite of the biased boundary drawing, Walberg has never won more than 55 percent of the vote. Perhaps it's because his solution to climate change is for God to figure it out. Or that he tells his constituents to get a life when they ask him to try and stop Trump's agenda.
The Democrats' 2018 nominee here will likely be Gretchen Driskell, a former Michigan representative who lost to Walberg last year 55–40. However, much of the lousy showing can be chalked up to Clinton's abandonment of the state airwaves, and local Democrats insist Driskell is the woman to take this seat back. If she can narrowly outrun the presidential nominee's 2012 showing instead of the 2016 one, then she'll come pretty close to knocking off Walberg.
Michigan's Sixth Congressional District (Southwest Michigan)
2016: Clinton 43–Trump 51
2012: Obama 49–Romney 50
2008: Obama 53–Romney 45
Representative Fred Upton, uncle to Kate and heir to the Whirlpool fortune, has represented this southwestern Michigan district without breaking too much of a sweat since 1987. Even though the district is politically marginal, he seems to have it on lock.
But as is the case for many long-serving Republicans, the Trump era is removing some of the sheen from his inoffensive reputation. He was one of the prime movers behind the American Health Care Act, for one thing, which should ignite whatever progressive base can be found here. His heart may not be in it, either: Seeming restless, he toyed with a Senate run but instead announced he's running for re-election.
It's unclear who Upton will face in the general election. The DCCC recruited Matt Longjohn, the YMCA's former director of national health programs, who's running on increasing access to healthcare. But he's facing a contested primary. There are two Western Michigan University professors who will probably split the left wing vote, but Kellogg (a big employer in the district) lobbyist George Franklin may have the resources to prevail.
Michigan's First Congressional District (Upper Peninsula)
2016: Clinton 37–Trump 58
2012: Obama 45–Romney 54
2008: Obama 50–McCain 48
Michigan's Upper Peninsula, with its union-heavy mining industry, is a source of historic Democratic strength. But it's not populous enough to support a congressional district on its own so it needs to be paired with the more Republican northern reaches of the Lower Peninsula in the state's largest (by area) congressional district. And as Democrats collapsed across rural America, this formerly narrowly contested seat turned sharply toward Republicans. However, even as Trump romped in the First, Representative Jack Bergman won his freshman term by a narrower 54-40. So Democrats aren't going to write the district off just yet. They're lining up behind Marine vet Matt Morgan, who is trying to win by running a left-wing campaign. He's pro–Medicare for all and even got district resident Michael Moore's endorsement. The symbolic stakes are high: If Morgan wins, it'll show that running on an unabashedly liberal platform can get white working-class voters back into the fold.
Illinois's 14th Congressional District (Chicago Exurbs)
2016: Clinton 45–Trump 49
2012: Obama 44–Romney 54
2008: Obama 51–McCain 48
Noted child molester Denny Hastert's old district is back in Republican hands, but like most of the Illinois suburbs it has been trending Democratic for decades. Incumbent Randy Hultgren hasn't faced too many spirited challenges, but this year Montgomery mayor Matt Brolley, former HHS advisor Lauren Underwood, and Navy vet/Andy Richter brother Victor Swanson are vying for the nomination. None has raised eye-catching money so far, but if you want to follow through on your YASS KWEEN SLAY tweets about how black women propelled Doug Jones into the Senate than you could do worse than donate to Underwood.
Illinois's 13th Congressional District (Central Illinois)
2016: Clinton 44–Trump 50
2012: Obama 49–Romney 49
2008: Obama 55–McCain 44
In 2012 Representative Tim Johnson decided to retire after the filing deadline so the state party could pick the nominee for his seat—which happened to be Johnson's chief of staff Rodney Davis! What a coincidence! In the general election he defeated Democrat David Gill by less than a percent. (Along with about six other Democrats who narrowly lost, Gill might've become a congressman had Barack Obama not bombed the first debate against Mitt Romney.)
But Davis has consolidated support since then, winning 60 percent in his past two re-election campaigns, while Gill left the Democratic Party, trying to run as an independent spoiler in 2016. Gill decided that he'll run as a Democrat again, but former Senate staffer Betsy Dirksen Londrigan, assistant attorney general Erik Jones, and professor/Naval intelligence officer Jonathan Ebel are also running and have outraised him to date.
Wisconsin's First Congressional District (Southern Wisconsin)
2016: Clinton 42–Trump 53
2012: Obama 47–Romney 52
2008: Obama 51–McCain 48
Oh, you didn't think I was gonna get through a House race series without mentioning the absolute boy of online, Randy Bryce, did you? The Iron Stache made a splash with his introductory campaign video and so far has made a good case that at ironworker does a better job of representing the working class than Paul Ryan, a 47-year-old who looks like he still goes to College Republican parties.
Bryce has raised more money than almost any other House challenger so far even though, as you know from the rest of this series, Democrats have many other, better targets. So is it a mistake for liberal activists to donate here when they should focus their resources elsewhere? I don't think so. Every dollar that Ryan has to spend here is a dollar that he's not spending shoring up other vulnerable Republicans across the country. And it's not like a Democrat can't win here; Obama narrowly won the district in 2008, and Trumpist voters may see Ryan as a backstabber. Bryce has had a few campaign missteps so far, but even more refined first-time candidates like Chrissy Houlahan and Dean Phillips have too. So while I do think there are candidates who need the money more (Emilio Huerta in California's 21st, for example) donate away, fellow libs.
Just one note of caution, though. You might have seen Bryce say that he's up 50-40 on Ryan if he can get his message out. He's citing what's called an "informed ballot" test, where pollsters ask people how they'd vote after they mention platitudes about the candidates. An informed ballot never tells you how the election will actually go down, so the untainted topline numbers showing that Bryce is down 46-40 to Ryan (still not too bad!) are far more informative.
Wisconsin's Sixth Congressional District (Central Wisconsin)
2016: Clinton 39–Trump 56
2012: Obama 46–Romney 53
2008: Obama 49–McCain 49
Obama barely won this district in 2008 and it has a pronounced Republican lean, so normally the Sixth wouldn't be worth paying attention to. But its congressman happens to be Glenn Grothman, whose views are so noxious he was the subject of a John Oliver segment. When you have four minutes to spare watch the whole thing. If you're slammed for time the gist is that Grothman thinks a war on men exists but that racism doesn't. Meanwhile, his opponent Dan Kohl (nephew of former senator and Bucks owner Herb Kohl) has been fundraising well and is a credible alternative to Grothman. And we need more congressional candidates who are willing to say that Hotel California sucks. While this race hasn't yet made it too high onto national lists of competitive seats, Grothman recently admitted to a local radio show that he was in danger of losing in 2018. If Democrats have a good year, the Sixth could be the site of one of their surprise wins.
Update: After this article was published Kohl's campaign reached out to say that he actually is a fan of the Eagles and was just trying to make fun of a Grothman radio appearance when he talked shit about "Hotel California" without addressing more important topics.
Wisconsin's Eighth Congressional District (Green Bay/Fox River Valley)
2016: Clinton 39–Trump 56
2012: Obama 48–Romney 51
2008: Obama 54–McCain 45
I want to know what happened here in 2016. Outgamie County Executive Tom Nelson was the popular head of the district's second biggest county. Mike Gallagher was a relative unknown who nonetheless was able to tap the Scott Walker–Koch brothers money tree. Gallagher beat Nelson 63-36, the rare Midwestern district where a local Democrat did worse than Hillary Clinton. Is Gallagher that good, or was Nelson that bad? Someone with cheese-themed headwear please let me know.
In any event, Democrats do have a viable candidate here in veteran and local prosecutor Beau Liegeois. But Gallagher has shown cagey political instincts by tacking to the middle on a few high-profile issues while remaining a reliable Republican vote. Democrats would be wise to try and compete in as many districts as possible, but unless Liegeois can start making some waves it appears their resources may be better directed elsewhere.
Wisconsin's Seventh Congressional District (Northern Wisconsin)
2016: Clinton 37–Trump 58
2012: Obama 48–Romney 51
2008: Obama 53–McCain 45
Michigan's Third Congressional District (Grand Rapids)
2016: Clinton 42–Trump 52
2012: Obama 46–Romney 53
2008: Obama 50–McCain 49
Michigan's Fourth Congressional District (Lower Peninsula)
2016: Clinton 35–Trump 60
2012: Obama 46–Romney 54
2008: Obama 50–McCain 49
Illinois's 16th Congressional District (Chicagoland Fringe)
2016: Clinton 38–Trump 56
2012: Obama 45–Romney 53
2008: Obama 50–McCain 48
I'm bucketing these four districts together because their Republican incumbents all seem favorites for re-election and the Democratic candidates have yet to gain much traction. None of the challengers here have more than $60,000 in the bank or have garnered much national media attention. If the election were held today Republicans would hold on to all of these seats, but there's time in the next 11 months for viable challenges to emerge. Especially in Wisconsin's Seventh District, one of only 20 or so Republican seats around the country where there's no Democratic candidate running yet (though they have until June 1 to find someone).
We're going to take a little break for the holidays, but in January we're going to resume the series with a look at the other Republican-held seats across the country that voted for Obama once.
Robert Wheel (a pseudonym) is an attorney who lives in New York. He tweets here, and his DMs are open.