Image by Lia Kantrowitz
Welcome back to House Party, our column looking at the 2018 House of Representative races as midterms approach.
Since the 2016 election, there's been a lot of talk of "Obama–Trump voters," people who cast ballots for Barack Obama twice before supporting Donald Trump. The assumption among many pundits is that Democrats will have to win back those voters if they want to overthrow Republican control of the federal government. But there are other tranches of voters Democrats should be thinking about as well. Today we're going to take a tour of US House districts that voted for Obama in 2008 but switched to Mitt Romney in 2012 before switching again and voting for Hillary Clinton last year.
If 2018 turns out to be a wave election, Democrats should win most of these seats. But Obama-Romney-Clinton voters might be willing to back Republicans who are more like Romney than Trump, and they're certainly going to be competitive. Let's take a look:
California's 49th Congressional District (Southern Orange County/North San Diego County)
Presidential Vote:
2016: Clinton 51–Trump 43
2012: Obama 46–Romney 52
2008: Obama 49–McCain 48
Representative Darrell Issa might be described as Inspector Javert with less charm. The wealthiest member of the House, with a net worth of $436 million, Issa overcame a sketchy past to become a car alarm mogul, and won a seat in Congress in the 2000 election. He's since hung on to his position despite his district's movement to the left. Last year, he won re-election by only half a percentage point in the closest House race in the country, and he's vulnerable again in 2018. Trump's approval rating here is well below water at 40-57 and Issa trails a generic Democratic opponent 41-51. Maybe that's why he was caught hiding on his roof from protesters during this summer's healthcare battle.
Everyone seems to agree that Issa's opponent last year, Marine vet Doug Applegate, acquitted himself well in his run, and the attacks on him arising out of a contentious divorce didn't stick. With 2018 shaping up to be a much better year for Democrats than 2016, surely they'd renominate him for an easy win, right? Well, not if Mike Levin, a former Orange County Democratic Party official, has anything to do with it. He's a used his connections to rack up endorsements and money, but he has yet to be tested electorally. Why would Democrats go with an unknown when Applegate seems a near lock to knock off Issa in a rematch? Because they're Democrats, that's why. With any luck Levin will split the non-Applegate vote with real estate investor Paul Kerr or former Clinton aide and Qualcomm heiress Sara Jacobs, but the primary electorate is pretty fluid.
---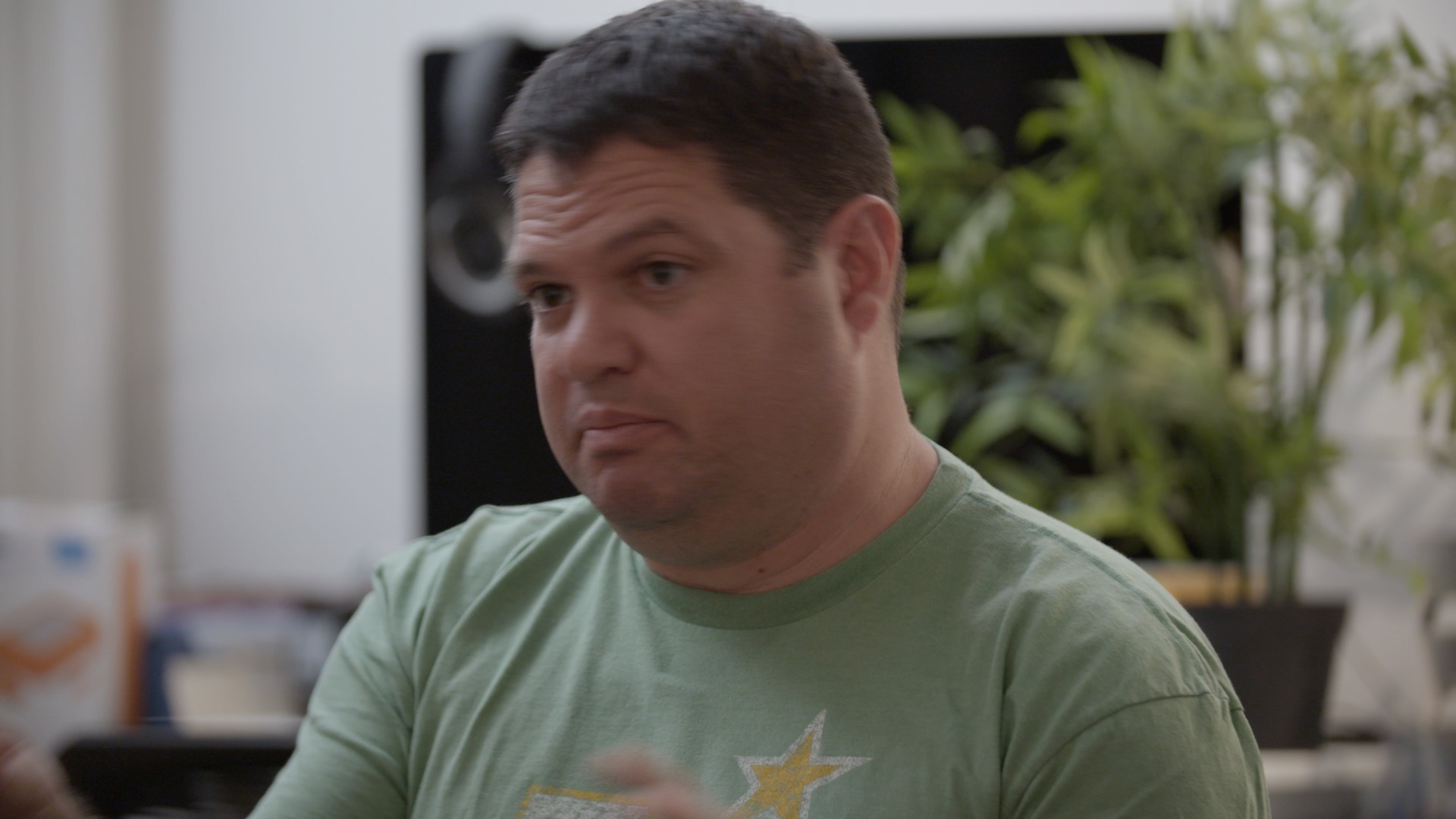 Virginia's Tenth Congressional District (Washington DC suburbs and exurbs)
2016: Clinton 52–Trump 42
2012: Obama 49–Romney 51
2008: Obama 50–McCain 50
Democrats begged State Senator Jennifer Wexton to run for this seat last year but she declined, and a weaker candidate lost to incumbent Barbara Comstock 53-47. Now she's decided to run, but three other candidates—Lindsey Davis Stover, Allison Friedman, and Dan Helmer—are going for the nomination as well and are matching her in the money chase. Helmer recently distinguished himself with the worst ad of this election cycle so far (it involves him wearing a T-shirt that says "VETERAN" while singing "You've lost that centrist feeling" at a Comstock impersonator in a bar) but Stover and Friedman both seem capable of denying Wexton the nomination.
Comstock appears to be running scared, even though she ran well ahead of Trump last year. When a local activist confronted her about not supporting DACA in September she ran away and hid in a legislators-only elevator. Polling shows her down 39-48 to a generic Democrat. And in state elections Democrats flipped seven House of Delegates seats located at least partially in Comstock's district (Ralph Northam romped here too). So whoever emerges as the Democratic nominee will be well positioned for this seat.
Should've run last year, Senator Wexton.
California's 25th Congressional District (Antelope Valley, Simi Valley)
2016: Clinton 50–Trump 44
2012: Obama 48–Romney 50
2008: Obama 49–McCain 48
Another California district, another 2016 candidate trying to recapture the magic. Except Bryan Caforio didn't come as close as Doug Applegate did last year, losing 53-47. So perhaps Democrats have more reason to search for another candidate here. Local nonprofit executive Katie Hill has emerged as a viable contender and her campaign diary that ran in Elle certainly paints her in a good light.
Whoever emerges from the primary will take on Congressman Steve Knight, who represents a northern slice of Los Angeles County and Simi Valley, the conservative Ventura County town that may be most famous nationally for acquitting the Rodney King cops. The area used to be solidly Republican but has since moved to the left, like many well-educated suburbs. Knight has never won more than 53 percent of the vote, so he'll be a prime Democratic target regardless of the nominee, especially with a recent poll showing him trailing a generic Democrat 50-39. Unable or unwilling to comprehend how his district is changing, he voted for the Affordable Care Act repeal and was attacked for it at town halls. He followed that up by voting for a tax reform bill that would lead to higher taxes on Californians.
Illinois's Sixth Congressional District (Dupage County)
2016: Clinton 50–Trump 43
2012: Obama 45– Romney 53
2008: Obama 51–McCain 47
Peter Roskam is an inviting Democratic target. He sits in a seat that Clinton won handily, votes with Trump on big-ticket items, and, as chairman of the House tax policy subcommittee, is one of the key authors of the unpopular tax reform bill that just passed out of the House. There are currently nine Democrats running against him, and a recent poll showed that whoever wins the primary would be favored over Roskam by a 51-41 margin. It's hard to say who will ultimately emerge as the Democratic nominee, but right now the three frontrunners appear to be Naperville Councilwoman Becky Anderson Wilkins, breast cancer survivor Kelly Mazeski, and congressional aide Carole Cheney, with self-funding clean energy exec Sean Casten as a dark horse.
Wilkins's electoral career has been more successful than Mazeski's or Cheney's (both have lost state legislative races before), but Mazeski and Cheney have more institutional support. Wilkins does have the backing of Kareem Abdul Jabbar—Mazeski or Cheney should counter with Scottie Pippen, Toni Kukoc or at the very least Bill Wennington. Definitely not Fred Hoiberg though.
Pennsylvania's Seventh Congressional District (Philadelphia suburbs)
2016: Clinton 49–Trump 47
2012: Obama 49–Romney 50
2008: Obama 51–McCain 48
The boundaries of Pennsylvania's Seventh are so irregular that they challenge the very idea that place has any meaning in politics. There's been a spate of anti-gerrymandering litigation and Pennsylvania (where the state Supreme Court is led by Democrats) might ultimately strike down its map, which would be awful news for Representative Pat Meehan. His current district stretches from Amish country through the Philadelphia suburbs, is so misshapen it's sometimes described as "Goofy kicking Donald Duck," and is so narrow it's only the width of a single seafood restaurant at one point. A fair district centered on Delaware County would be unwinnable for Republicans.
Running against Meehan in this monstrosity is State Senator Daylin Leach. He's perhaps most famous outside the state capitol (where he's known as a diligent and effective legislator) for calling Trump a "shitgibbon" and engaging in similar foul-mouthed, glib Twitter behavior. It might not be the best look for a sober-minded state legislator, but on the other hand, have you been to a Phillies game? These people are nothing if not comfortable with profanity. Leach will still have to make it through a contested primary, with Dan Muroff and Molly Sheehan pulling in a fair amount of money even though Sheehan doesn't live in the district and Muroff moved here in order to run. Though with a district so horribly gerrymandered, the idea that the location of your residence means anything seems laughable.
The above has been updated after a Twitter DM from Muroff's campaign clarifying that he does live in the district after moving this year.
Pennsylvania's Sixth Congressional District (Philadelphia suburbs)
2016: Clinton 48–Trump 48
2012: Obama 48–Romney 51
2008: Obama 53– McCain 46
Less ugly than the Seventh but no less a gerrymander, the Sixth reaches up to rural, ultra-Republican Lebanon County to drown out Democratic voting strength along Philadelphia's Main Line. It's represented by Ryan Costello, who has kept a low profile but still backed Trump on a tax bill that's political poison in areas with high local taxes and property values. Running against him is Air Force veteran and former And1 COO Chrissy Houlahan, who has locked up a lot of big endorsements and is well on track to be the Democratic nominee. (There's no word about whether Skip to My Lou, Hot Sauce, or the Professor will campaign for her.)
However, it's not as if this district will be a (wait for it) layup. Costello's good at raising money and a recent poll showed him up 43-37 on Houlahan, even as Trump's approval rating was below water at 43-52. Perhaps instead of tying him to Trump, Houlahan should tie Costello to House Speaker Paul Ryan, whose approval rating here is below water at a staggering 21-70. (In fact, Ryan polls worse than Trump almost everywhere, even in his home state of Wisconsin.) He might be a better bete noir in Democratic ads than the president, as Ryan's divisiveness among Trump voters could drive down GOP turnout.
Texas's 23rd Congressional District (Latino West Texas)
2016: Clinton 50–Trump 46
2012: Obama 48– Romney 51
2008: Obama 50– McCain 49
Texas's congressional map is the subject of endless litigation that we don't have the space to get into here. But for now let's assume these district lines stay in place and the 23rd will still cover San Antonio's outer barrios and a swath of border area bigger than the Illinois. Representative Republicans lost this seat in 2012, regained it in 2014 when Will Hurd was elected, and kept it in 2016 by just 3,000 votes out of more than 200,000 cast*. Hurd's 2016 opponent, former Representative Pete Gallego, declined a fourth rematch, so Democrats have a wide-open primary.
Former Assistant US Attorney Jay Hulings is the leading candidate here and he has the support of the Castro brothers and other local power brokers. But Gina Ortiz Jones, an Air Force vet and former intelligence analyst, is running to his left and has the support of some national women's and LGBT organizations. Notably, the 23rd is a low-turnout district so perhaps Democrats would be better served by a candidate who can get people disaffected with politics to vote for the first time. And Hurd's narrow victory last year means whoever is the nominee will get plenty of national party support. So if you want to push Democrats to the left the 23rd is as good a place as any to do it.
*Correction: An earlier version of this article incorrectly stated that Will Hurd won his House seat in 2010. It was actually another Republican who won that election.
Next week we'll look at the 11 districts that Obama won twice before they flipped to Trump last year.
Robert Wheel (a pseudonym) is an attorney who lives in New York. He tweets here , and his DMs are open.