Canadian Press
Following a surprisingly busy Easter weekend at the Quebec-New York border crossing, border officers in Quebec are worried about being unable to handle a potentially massive influx of asylum seekers from the U.S. in the near future, their union told VICE News.
Easter weekend saw about 500 people walk across the border irregularly — much higher than the 60 or so asylum seekers per day who were making the trek through Roxham Road in the months prior. On the Tuesday, Wednesday and Thursday that week, the numbers stayed high, with a peak of 150 per day, according to Jean-Pierre Fortin, president of the Customs and Immigration Union.
Last August, so many asylum seekers — mostly Haitians — crossed the border that they had to be temporarily housed in Montreal's Olympic Stadium.
This time around, the majority of the irregular border crossers have been from Nigeria — something that has surprised border officers, who are anticipating more people from somel Central American countries whose temporary protected status in the U.S. will soon expire.
Since October and throughout the winter, the situation has been manageable, Fortin told VICE News.
But with numbers being so high this early into spring, border officers fear arrivals will increase dramatically as the weather gets warmer in the coming weeks, and that the situation will get out of hand when children finish school in the U.S. around June.
SUMMER 'EXPLOSION'
The Trump administration has said they won't be extending Temporary Protective Status permits for immigrants from a number of countries, including El Salvador and Haiti. About 195,000 El Salvadorians and 59,000 Haitians are living in the U.S. under the TPS program, which allows residents from some countries dealing with conflict or natural disasters to temporarily stay in the U.S..
While the Trump administration has said they won't renew the program past September 2019, officers are concerned that many immigrants won't wait until the last moment to leave the U.S.
"Canada remains extremely vulnerable, and we want to make sure we have the resources to deal with that matter," said Fortin. "Right now, our officers are swamped at the border."
The recent uptick in border hoppers is made up mostly of people from Nigeria, who were admitted to the U.S. under student, work or visitor permits, which have since expired.
"They represent about 60 to 70 percent of asylum seekers crossing by Roxham Road right now," said Fortin.
OFFICERS REDEPLOYED
As it stands, the Canadian Border Services Agency (CBSA) has anywhere from 50 to 60 officers who are dedicated to the refugee centre in Lacolle.
"If these [arrivals] start exploding like last summer, there are not enough officers to deal with the situation we will have at hand," he said, adding that officers are being borrowed from across the country, and that this could result in longer wait times at other parts of the border if it continues.
After going through initial checks, asylum seekers are being transported by the busload to Montreal, where they're initially housed at a local YMCA and assigned a hearing date. While hearings are normally supposed to happen within 60 days, recently claimants have been assigned dates as far as June of 2019.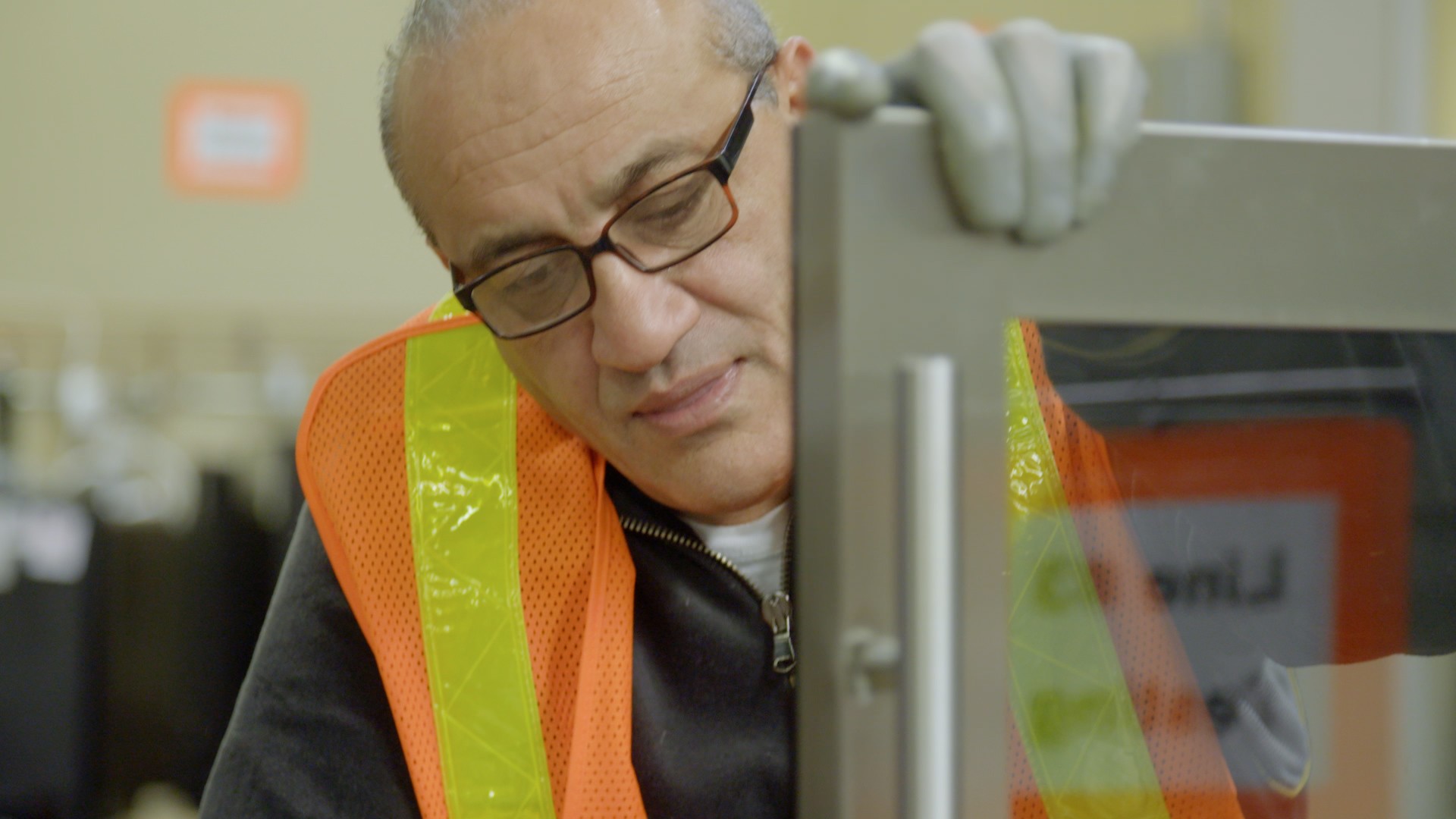 In the meantime, expedited work permits are being granted to many claimants, so they can begin to pay for their own accommodation.
Fortin is urging the government to hire more officers as soon as possible to ensure they'll be trained and ready to work by summer time.
Asked how the government plans to deal with a potential influx of asylum seekers, the CBSA said it "re-allocates officers to deal with changing circumstances."
"In response to irregular arrivals, the CBSA has and will continue to redeploy staff as required. This approach mitigates impacts on regular trade and travel," the border agency said in a statement.
'CORRECTING MISINFORMATION'
Canada's immigration ministry has been working with its missions in the U.S. to engage with communities and it's issuing messages on social media about the risks of crossing the border between ports of entry. Canadian officials have also been meeting with politicians in the U.S., as well as NGOs and community leaders in order to try and reduce the appeal of irregular migration, said a statement from Citizenship and Immigration Canada.
"This includes holding roundtables with immigration organizations; outreach/information sessions with Hispanic civil society organizations, cultural associations, academia, media and the diplomatic community; proactive outreach to West African and Haitian immigrant communities; continuing outreach with other TPS-affected communities; and with various local and national media outlets including detecting and correcting misinformation," said the statement.
Canadian MPs and consular officials have also been doing interviews with American media outlets, as well as outlets that cater to affected communities, like Univision, the statement continued.
Between December and March, the Canadian government also launched a targeted advertising campaign online to reach people based on their search terms in cities where large TPS populations live.
"Outreach efforts to date have been fruitful and well-received in the communities we have engaged with," said the statement. "Stakeholders and community leaders have told us that they understand and appreciate the importance of countering misinformation and they are willing to work with us to disseminate the facts about Canada's asylum system in their communities."