Photo by Farideh Sadeghin
In the grand scheme of cooking projects that require a lot of special equipment and time, sausage making is one of the more fun ones. (Making ravioli at home from scratch? You'll be throwing your pasta dough at the wall out of frustration before you know it. Baking bread from your own sourdough starter? Only if you remembered to feed it this week… which—shit—you did not.) Sausage, however, is fun and messy and frankly, even if you never get the hang of stuffing casings the right way, the end product is still gonna taste damn good. If you want a primer, peruse our step-by-step guide from Olympia Provisions' Elias Cairo, especially for his tips on fat content and curing salt—always 30 percent for the former, and Insta Cure #1 for the latter. Get your confidence up. You can do this. (Be careful with that meat grinder though—we want everyone to come out of this with all 10 fingers intact.) We pulled together 10 of our best from-scratch sausage recipes, and a whole slew more recipes for ways to use them once you're done stuffing and curing. And through it all, we managed to not make a single dick joke. Mom, we hope you're proud of us.
You might know boudin as a pork blood sausage that has variants all over the world, but Mike Patrick of Melbourne's Fancy Hank's likes it Louisiana-style, which swaps the blood for Cajun-spiced rice stuffing.
Summer sausage is a catch-all term Americans like to use to refer to any sausage that can be kept unrefrigerated so long as it's wrapped air-tight. You probably don't have a vacuum sealer in your kitchen cabinets, so you'll want to keep this in the fridge and use it up right away. (It's delicious, so that won't be hard.)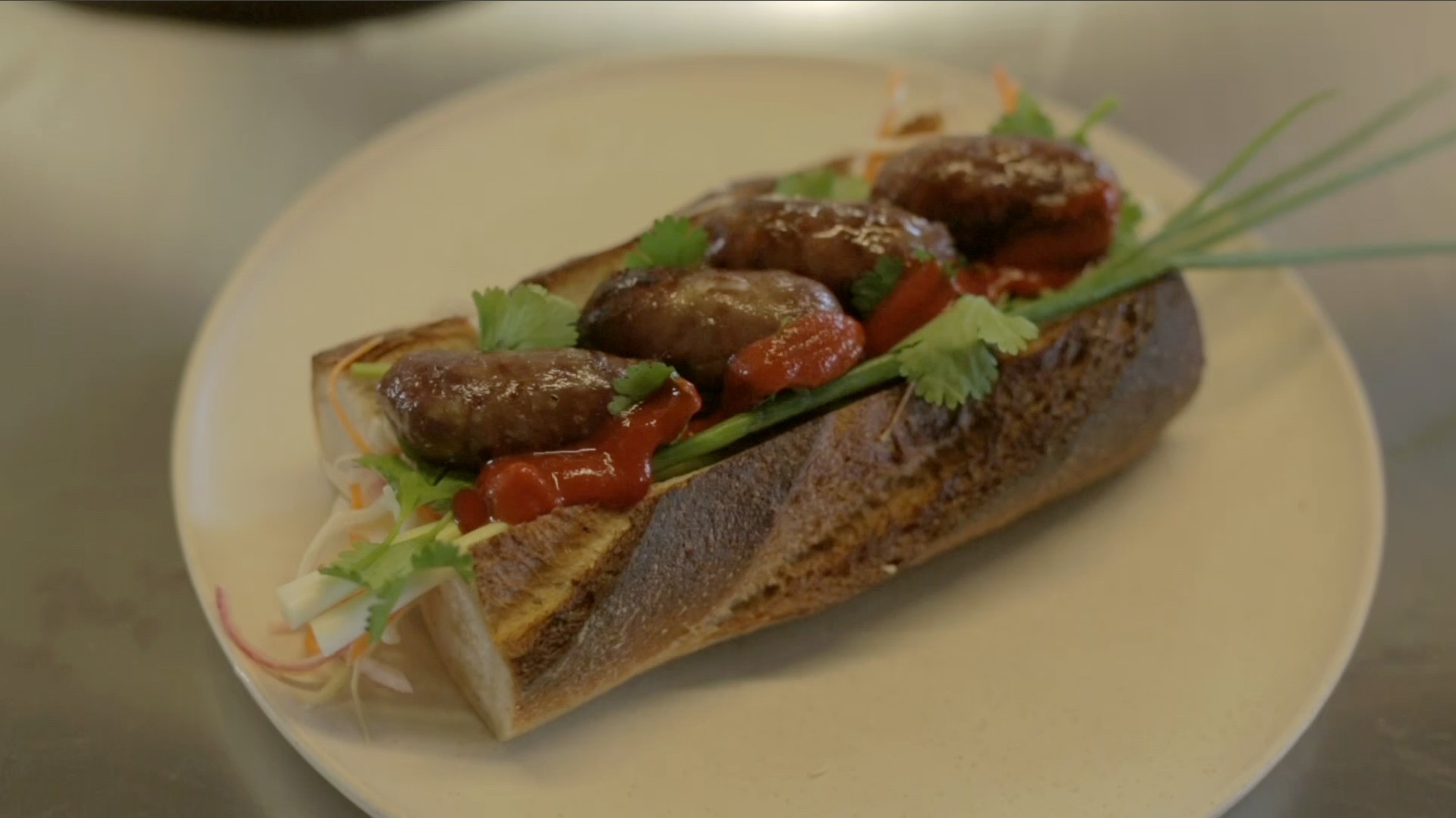 Sai krok isan is a fermented pork sausage with sweet sticky rice as a filler. As chef Kim Wejendorp mentions, doing a bit of mixing by hand allows some of the natural bacteria on your hands to get the fermentation started, and gives a unique flavor. "I know from past experience, making this a lot, I'm particularly delicious," he jokes.
Homemade bratwurst are the perfect blank canvas for all your summer grilling. Top 'em with grilled onions and bell peppers, grainy mustard, or heaping piles of sauerkraut, and you're good to go.
Lamb shank tends to be a pretty lean meat, but the golden rule of 30 percent fat still holds true for this spicy sausage, so you're going to want to make sure your butcher is giving you the good stuff.
As with a lot of these recipes, this duck sausage recipe calls for 10 feet of sausage casings, which seems like overkill—which it is—but it's fine, because you'll have plenty extra if you break through the casing while stuffing (which you inevitably will) and it freezes just fine for next time.
Give burgers and hotdogs a break this summer and throw some smoky, spicy chorizo on the grill for your next cook out. You won't be disappointed with this version, from Boston chef Jamie Bissonnette. Watch him make it with funny guy Seth Rogen over on our How-To series on Vice Video, for your full ration of all the dick jokes we failed to make in this post.
This torta is filled with a loose chorizo with a subtle green hue from lots of Serrano chilies, tomatillos, spinach, and cilantro.
Once you've gone through all the trouble of making your own chorizo, you can use it in any number of quick weeknight dinner recipes, and we highly suggest starting with this chickpea stew. Serve over rice and top with a fried egg.
What do you do with that homemade bratwurst or chorizo mix you slaved over? Break open the casings and use it to coat a perfectly soft boiled egg, then bread the whole dang thing and deep fry it. Bar food on a whole. other. level.
Andouille sausage is the spicy star of any good gumbo, and this recipe comes from New Orleans chef Isaac Toups, of Toups Meatery, so you're in good hands. You can watch him break it down step by step, too.
Sweet Italian sausage can do so much more than be slapped on a hoagie roll with some limp bell peppers and onions. Crumble it up for this unique take on risotto, using Chianti or another hearty red wine in place of the typical dry white.
Spicy Italian sausage gets mellowed out with kale and a hearty amount of olive oil for a pasta that comes together super quickly, and can be made in a big ol' batch on Sunday nights for easy lunching all week long.
If you can get down with a breakfast burrito, we can wholeheartedly assure you that you will be into this quesadilla, filled to the brim with cheesy scrambled eggs and breakfast sausage.
"In the vacation resort of my imagination," writes Chris Ying, former editor of the now-defunct Lucky Peach magazine, "I'm presented poolside with a cigar box full of salty breakfast sausages rolled up like robustos in golden-brown pancakes, along with a footed tureen of warm maple syrup." We're with you on that one, Chris.
The Portuguese linguiça sausage used in this fried rice is sort of similar to a chorizo, with a paprika-and-pork heavy flavor profile, so if you can't find the Portuguese version, its Spanish cousin will do in a pinch.