Wendy Goodfriend
Stand at the corner of 16th and Mission streets in San Francisco and you'll see an intersection that is, in many ways, run down. The courtyard at the 16th Street Mission station—a Bay Area Rapid Transit (BART) subway stop—is so dirty that local politicians have started cleaning it up themselves. What used to be a Burger King shut down earlier this month, and now it sits abandoned with its windows boarded up. Before it closed, the BK most recently made headlines in August, when a pepper spray attack injured eight people there.
It's nothing out of the ordinary in this part of the Mission District, which Bryan Tublin calls the Bermuda Triangle for businesses. So it might seem risky that in November 2016, he and his friend Jeff Nobbs leased a vacant spot on the block and opened Kitava Kitchen, a gluten-free, soy-free, dairy-, corn-, peanut-, refined sugar-, and seed oil-free restaurant. "Nobody wanted it," Tublin says of the space, which used to be a McDonalds. "We're embracing the location and doing things to try to let the neighbors and neighborhood know that we want to be a positive contributor to what's happening here."
With his man bun and casual Kitava tee, Tublin looks the part of a hipster-friendly restaurant owner. But Tublin, a former product manager in the tech industry, worked through years of stress, depression, and chronic pain before he got here.
Growing up, Tublin was always on the heavier side—"not quite fat, but getting there," he says. An athletic but husky teen, he always thought of food as fuel for his basketball, baseball, and football games. His diet resembled the conventional food pyramid, if it resembled anything at all.
Determined to put a stop to other kids' jabs at his weight, he swapped soda for water in his early teens. His baby fat melted away. That was the first time he saw proof that what you put in your body changes how you look and feel. "But that was as far as it went," he says. "It's not like that was a radical moment for me where all of a sudden I was completely healthy, but it did set me on a path of being inquisitive about food."
Fast forward to 2009, when Tublin moved to the Bay Area after graduating from business school. He got a job as a product manager at Intuit, where he worked for three years. His type A personality, coupled with his desire to impress his higher-ups, led to long days, little sleep, and lots of stress. "I was never the smartest kid or the most talented athletically, but I always performed really highly through hard work," he says. "I approached everything from the perspective of, 'I'm gonna outwork you.'"
That mindset bled over into his exercise routine. When he moved to the Bay Area, Tublin joined some running clubs as a way to meet people. But what started out as a mostly social activity quickly turned into a mandatory part of his schedule. "I had this idea that I needed to run x days a week, I had to run x number of miles, and I had to get this time when I ran," he says. Eventually, the self-imposed pressure with work and fitness caught up with him.
One day, Tublin was running up one of San Fran's notorious hills when his knee started to ache. He ran through it and finished a race that day. His knee swelled up; over the course of a year, Tublin saw a slew of doctors who gave him physical tests, took MRIs and x-rays, and told him to do exercises like one-legged squats to correct imbalances. The pain got worse. "I would sit in my chair at work and my knee would swell and turn red, it was so inflamed," he remembers. "I started realizing this was an inflammation-based thing and clearly these doctors didn't know what they were doing."
Tublin finally decided to put his hard work to good use. He started doing his own research on how to ease the pain, and it led him to do something completely out of the ordinary for him: rest. By this time, he'd started working at Strava, then an early-stage startup, and the company let him work from home while his knee healed. "Everything was painful except hanging out on the couch," he says.
But that was only one part of his recovery. In his research, he learned about the theory behind psychosomatic pain—the idea that negative thoughts can have a negative impact on your body, causing pain with no other explanation. "For the first time in my life, I was introduced to depression," he says. "Being the type A person I was, I thought it was a sign of weakness. Now I realize it's an illness, not something I could just brute force my way through." Tublin thinks his depression, stress, and other negative thoughts were holding him back from healing.
So he tackled what he calls the "stress monster." He shut his laptop off at 5:30 every afternoon rather than working late into the night. Every night he wrote down the names of five people he was grateful for and repeated a mantra three times: "My knee is healing and getting better."
He allowed himself to let go of the control he always wanted to have. "My mentality was just to try to cultivate gratitude every day and convince myself that I would get better," he says. He started doing what made him feel good, "not in a selfish way, but because if I don't feel good then I can't give my best self to the world," he says.
---
More from VICE: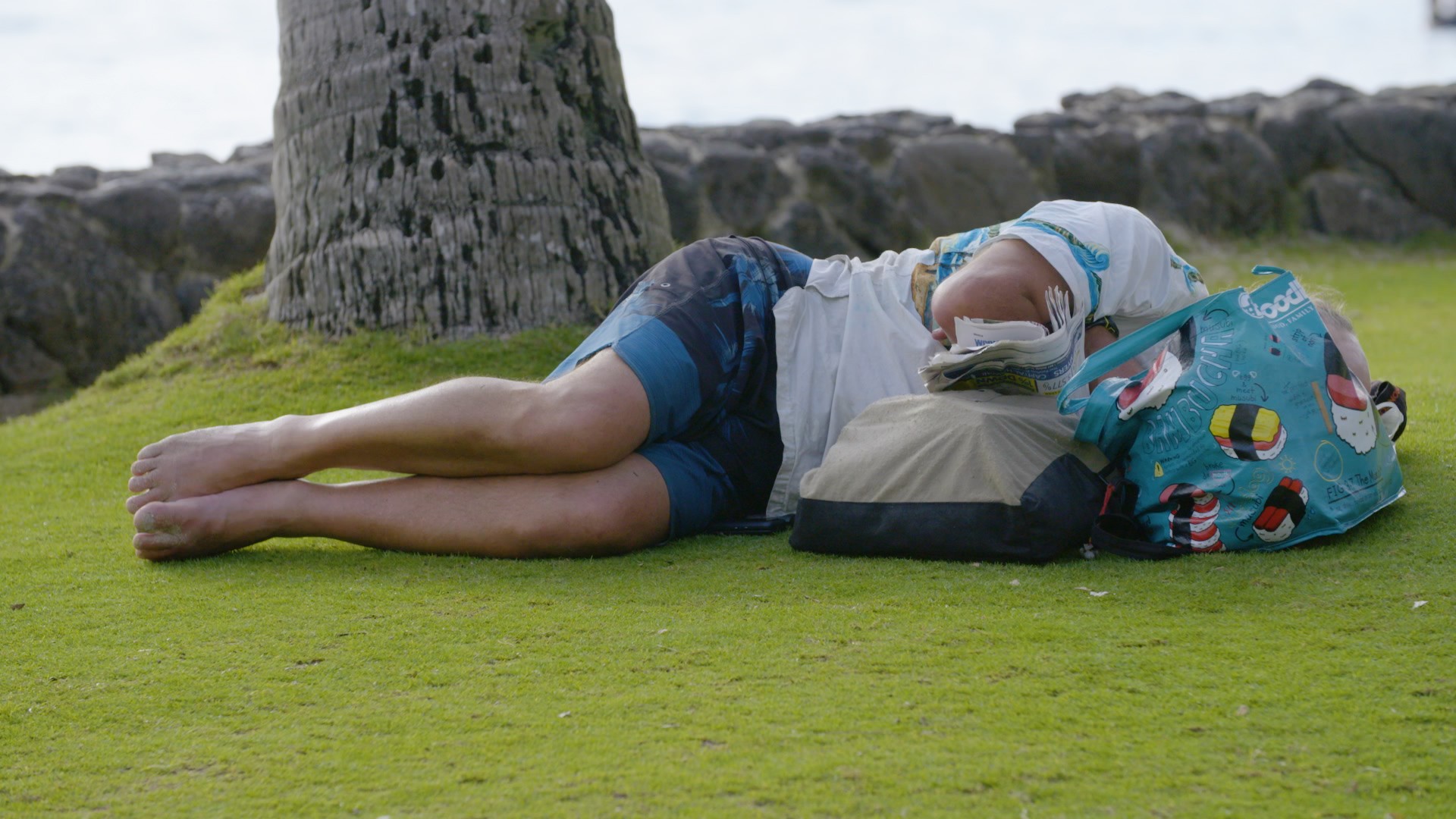 ---
He also delved into nutrition and learned about foods that cause inflammatory responses in the body. He adopted a completely anti-inflammatory diet, cutting out grains, alcohol, dairy, soy, refined sugars, added sugars, and seed oils. He read about sustainably sourced foods like grass-fed beef, pasture-raised chicken, and organic produce. There was no limit to what Tublin wanted to learn, so he enrolled in an 18-month holistic nutrition program at Bauman College in California.
"As I was going through this program and continuing to do my own research, I started developing my own idea of the type of food that should be out there and available for people," Tublin says. "I was becoming increasingly frustrated that it wasn't out there at all."
Within ten months of eliminating stress from his life and revolutionizing his diet, Tublin's knee pain subsided. Now that he had helped himself, he wanted to help other people feel better through food, too. Being a product manager, Tublin understood the intricacies of creating a successful product that people want to buy. Never one to do something half-assed, he started small so he could do it well.
Tublin continued working at Strava but started his own side business selling healthy soups and bone broths—foods that helped him in his recovery—out of jars at farmers markets. "My goal was to learn from the ground up how to run a food company," he says.
He talked to his customers about the physical problems they were dealing with and started dreaming up ways he could help. The soup business, Simmer, expanded into a small catering company that served employees at startups around San Francisco. "When I started catering, that's when things really took off," he says.
During this time, Tublin met Jeff Nobbs, the founder of Mealmade, a paleo- and gluten-free meal delivery service that had a similar food philosophy as Simmer. "Every few months we'd joke about joining forces, but it was always kind of tongue-in-cheek," Tublin says. The joke became reality last summer, when a vacant space became available in the Mission District. That space? The abandoned McDonald's at 16th and Mission streets.
"The irony of that was not lost on us at all," he says. "We're trying to do something that's symbolic of where the food system should be going, and is going."
Tublin and Nobbs leased the building and continued operating their separate businesses out of the large kitchen—one of the benefits of working in a former fast food joint—while planning how they could develop it into an actual restaurant concept. They tested menu items through Mealmade's delivery service and Simmer's catering gigs, and in November 2017, the two companies merged and Tublin and Nobbs opened the doors to Kitava Kitchen.
Looking at Kitava Kitchen now, you'd never know it was once home to McDonald's golden arches. Tublin and Nobbs have completely rebranded the front of house with wood paneling, leafy plants, and community tables. Though Kitava still offers catering and meal delivery, the concept is more encompassing than that. "It's becoming a gathering place where lots of different types of people can interact," Tublin says. They considered limiting wi-fi but opted against it, though they only have one outlet where customers can plug in.
"I wanted to cultivate this vibe where you could be mindful of the fact that you're eating with other people," he explains. "We want to provoke interaction, or at least make you feel comfortable to talk to a stranger."
The restaurant's windows don't flaunt words like paleo, vegan, or grass-fed. (The menu is also Whole 30- and keto-friendly.) This is meant to be a welcoming space for people of all backgrounds to enjoy good food and good vibes. "We want people to come in, see the menu, eat the food, and then we can Trojan-horse them with the fact that it's all super healthy," he says.
Three times a week, Tublin wakes up around 5 am to go for a run—not to log a certain number of miles, but to meet up with a group of people from Back on My Feet, a nonprofit organization that helps homeless people (you guessed it) get back on their feet. On a recent morning in January, Tublin met a man named Dominic, who lost his job at a Marriott hotel and was living in a homeless shelter.
The two men got to talking. When Tublin mentioned that Kitava was catering an event that night, Dominic offered to help. At the event, one of the mayoral candidates talked about how to reverse the homeless tent encampment crisis in San Francisco. "It's just so cool," Tublin says. "I met this guy at 5 am on this run and he does a phenomenal job helping us at this event that's trying to have a real impact on what's happening in the neighborhood, a block away from our restaurant." A few days later, Dominic came to work for him again. The following week, he worked 32 hours with the kitchen.
That's just one example of how Kitava tries to bring the community together in space and conversation. "I don't really like polarization when it comes to politics, and I think we can bridge the gap between the gentrifiers and the people who think, screw gentrifiers," he says. "Bringing people together and breaking gluten-free bread with people at the same table is a good start."
Since switching gears from tech to food, Tublin's mindset has completely changed. "It's a mentality to slow down," he says. "It's knowing that each day matters and each moment matters. It's not about being perfect and happy in all of those moments, but about being fulfilled and engaged and doing meaningful things. If you're doing those things moment to moment, you're going to have a rich and meaningful life."
Read This Next: I Was Suicidal and Addicted to Drugs Before I Found Yoga