Someone Needs to Put Emily Blunt in a Video Game, OK?
The simple beauty of 'Into the Breach' and underrated sci-fi classic 'Live, Die, Repeat.'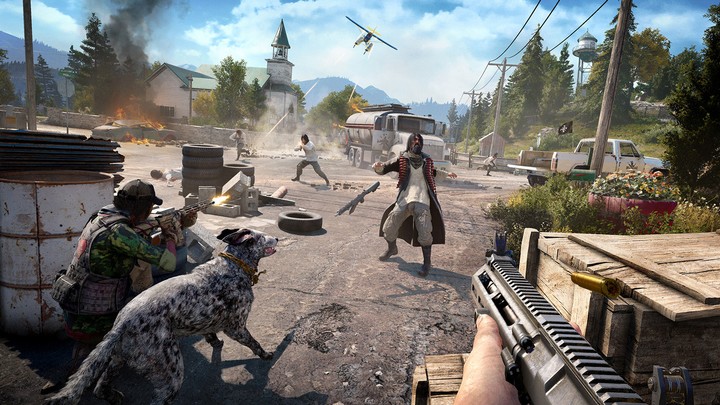 Far Cry 5 image courtesy Ubisoft
Austin, Rob, Danielle, and Patrick are all about playing mecha tactics game Into the Breach lately, though some have caught the bug worse than others. Austin talks Far Cry 5, Patrick also played Florence, and Rob is all about the low-fi beauty of Command Ops 2. Then, we take a nice, refreshing dive into the question bucket.
You can subscribe on iTunes, Google Play, and Stitcher. If you're using something else, this RSS link should let you add the podcast to whatever platform you'd like. If you'd like to directly download the podcast, click here. Please take a moment and review the podcast, especially on iTunes. It really helps.
Interaction with you is a big part of this new podcast, so make sure to send any questions you have for us to gaming@vice.com with the header "Questions." (Without the quotes!) We can't guarantee we'll answer all of your questions, but rest assured, we'll be taking a look at them.
Stories