Orchard Smoke Cocktail Recipe
The boozy embodiment of fall apple picking.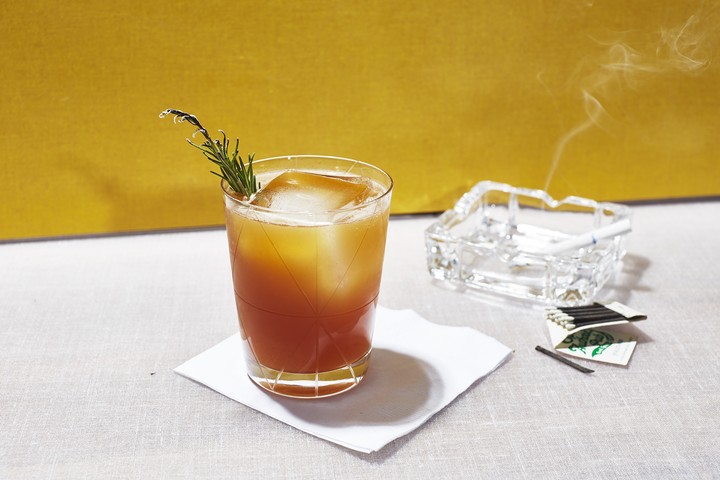 Photo by Heami Lee.
Servings: 1
Prep: 5 minutes
Total: 10 minutes
Ingredients
4 ounces apple cider
2 ounces smoky whiskey or scotch
½ ounce maple syrup
¼ teaspoon vanilla extract
2-3 dashes orange bitters
1 rosemary sprig, plus 1 for garnish
Pinch ground cinnamon
Directions
Combine all ingredients in an ice-filled shaker. Shake well and strain into an ice-filled rocks glass. Using a torch or lighter, set fire to the tip of the remaining rosemary sprig. Extinguish it immediately and use as garnish.
Stories