Free Play is a place where we write about interesting, entertaining or enlightening free games you can play right now.
If you've been around PC gaming for a few years, you might know the title Yume Nikki. Whispered down corridors and spoken, softly, right above your face as you're waking up with a cold sweat, Yume Nikki is a surreal Japanese horror game made with RPG Maker 2003. Originally released in the early 2000s, Yume Nikki has managed to worm its way through the internet and its many games conversations, frequently being mentioned as a kind of pinnacle gaming experience. And now it's free on Steam.
Yume Nikki is a game that's about wandering around spaces and seeing what's there to see. And it's a nightmare, through and through, a kind of fringe experience that basically remains unmatched in the world of video games absolutely crushing the intended experience. In many ways, it feels like a progenitor to games like Soma or Layers of Fear, despite the wide gap of visual difference between those works. Yume Nikki is a game that relies solely on your own curiosity to keep it going, and you're punished for being curious.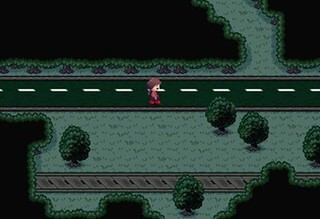 For people who are fans already, apparently there is a countdown to some new Yume Nikki project that is currently running / is being teased / is shown on the official Steam page. As you might know, the creator of Yume Nikki is basically a complete mystery. This is part of the charm and weirdness of the game, so some form of follow-up is yet another entry in that additional, meta-level strangeness as well.
If you like Yume Nikki, there are plenty of other 2D RPG Maker horror games that work in the same kind of space; Ib and The Mad Father are both quite interesting. But if you want the original, uncut, unfiltered, truly strange experience, you can go check out Yume Nikki on Steam.