We Discuss 'Resident Evil 7' and 'Gravity Rush 2' on Waypoint Radio
In terms of video games, 2017 is already off to a really great start.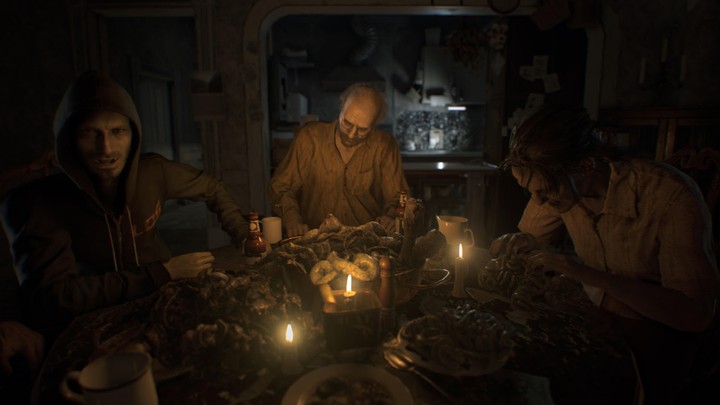 If real-life news is bumming you out, it's a good time to be a video game fan; what's usually a slow period has quickly turned into an avalanche of great releases.
After spending the last week diving into Resident Evil 7 in VR, I hopped on the microphones with Editor-in-Chief Austin Walker and Managing Editor Danielle Riendeau to discuss Capcom's successful return to survival horror's roots. Later, we examined the surprising ways Gravity Rush 2 uses class to tell an interesting story in a world of floating cities. Sadly, there wasn't time for The Question Bucket today, but don't worry, we'll strap on our gloves later this week.
You can listen to the podcast through the embedded player below…
... or you can subscribe on iTunes, Google Play, and Stitcher.
If you're using something else, this RSS link should let you add the podcast to whatever platform you'd like. Please take a moment and review the podcast, especially on iTunes. It really helps us out.
Interaction with you is a big part of this new podcast, so make sure to send any questions you have for us to gaming@vice.com with the header "Questions." (Without the quotes!) We can't guarantee we'll answer all of your questions, but rest assured, we'll be taking a look at them.
Remember: we record these podcasts live on our Twitch channel. Keep an eye on Twitter (@waypoint) on Monday and Friday morning, if you want to know when we're getting started.
And make sure to swing back to Waypoint on Friday for the next episode.
Follow Patrick on Twitter. If you have a tip or a story idea, drop him an email here.

Stories