Photo: Composite by VICE Staff
Did you know that if you stare really long, and really hard at the Hellish section of Heironymous Bosch's divine triptyque, you can spot a plastic foot-vagina hybrid sex toy (in layman's terms: the Vajankle)? And that's just the heat-cauterized penal tip when it comes to the craziest sex toys you can buy online. Remember the Bug's Life fleshlight that sold for $2,000? OFC that thicc caterpillar was kinky; you can't be that bendy, named Heimlich, and not fulfill some hushed-Pixxxar (Dreamworks? IDC) destiny as a penis sleeve.
We're not about to tell someone how to get off, as long as everything is consensual and legal and not evil. We'd also like to humbly point out that there's no way to prove that a fuckable, untethered vulva foot isn't actually a missing Medieval monster (please see: blemmyaes). No kink-shaming here! Just a good old fashioned roast. Because as much as we love to exorcise our most cringy sexual demons, we also love to entertain them. We will fully slide down the stripper pole, through all nine levels of hell in Lil Nas X's blood-filled Nikes, until we reach the bubbling swamp of the internet's craziest sex toys, from light-saber dildos to alien tentacles that will "lay an egg" in you.

What vibrations and clamped heathens await us, in the more ~particular~ corners of mega sex toy retailers like Ella Paradis? What amphibious dildos are chilling in the 1,434 Etsy search results for "tentacle dildo?" Tighten your ball gag, and let's find out.
---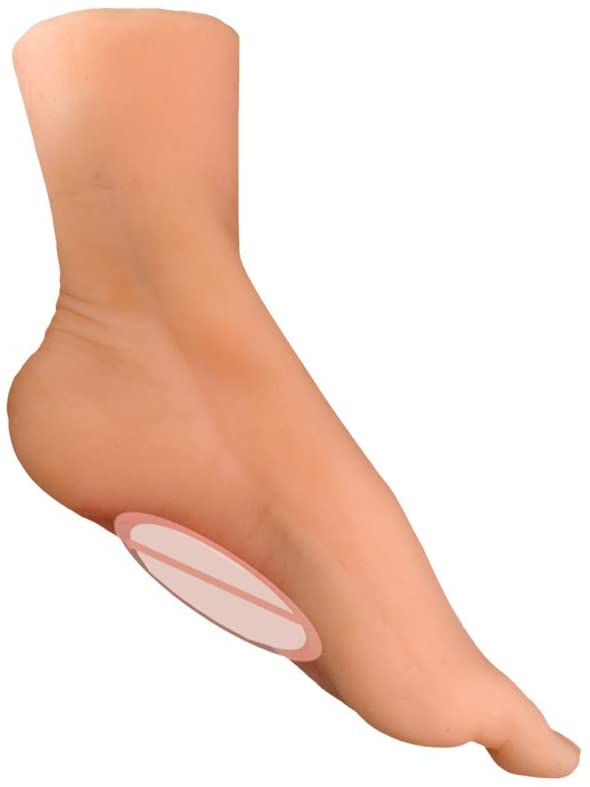 Sooooooo many batshit sex toys are on Amazon, with many hiding behind bunk computer character-formed names like, "Bl ow-J ob Toys Orạl Cūp Underwear Tạịnt Tẹạser Cọọk Rịṇg" that look like they were written by Siri during a K-hole trip. This foot masturbator is one of them. It pays homage to the iconic Vajankle with its own take on foot fucking, choosing to place the vagina on the bottom of the foot. A fun Meyers Briggs game with your friends: Ask them whether or not a plastic foot should have a vagina on the sole, or ankle. Make your life decisions accordingly.  
BESTOYARD Male Masturbator Realistic Foot Pocket, $85.99 at Amazon
This toy is "designed to delay ejaculation, enhance erections and prolong pleasure" by basically corking your peen with its little metal stopper. It's kinda cool that the whole thing metal, IMO, because non-plastic sex toys are not porous like silicone toys and (if cleaned properly) less apt to give you an infection, and are easier to clean. So… that's good.
DOMINIX Deluxe Sperm Stopper with Glans Ring, $16.99 at Lovehoney
So, yeah. Absolutely not how anatomy works.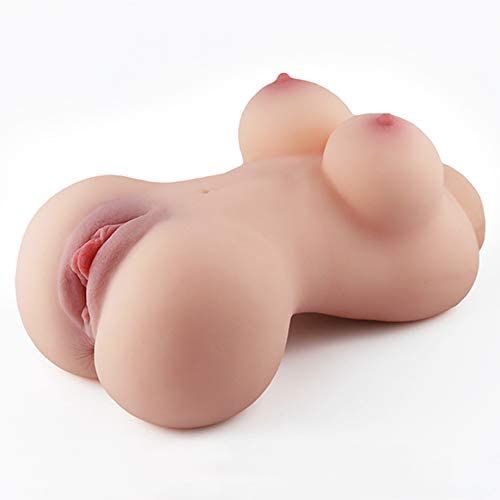 But sure. In the land of jack-off make believe, perhaps one's vulva is as big as one's face. 
Real Touch Sexy Dollies, $69.99 at Amazon
The Oscar for wettest dream goes to: the dildo artisan in Sacramento, California, who has dedicated her craft to imagining what The Shape of Water fish person's penis looked like. The suction isn't super solid on this toy, but you're buying this toy for more than the suction. You're buying it for the lifestyle. 
The Crafty Hedonist Amphibian Man Dildo, $75 at Etsy
Well. Let's unpack this. Whilst a lightsaber as a sex toy wand—with a perfecly saber-esque shaft—is Chaotic Good, a lightsaber sex toy that has actually turned its saber into a veiny, blue penis is… something? This toy is a staple of GeekySexToys.com (which makes a Sailor Moon dildo) and offers three other "koochie crystal" colors for the saber, so you can jack off like Mace Windu. Of course it lights up. 
Laser Sword LED Dildo, $149 at Geeky Sex Toys  
This alien will lay eggs in you
VICE has a whole, dedicated symposium to the "Ovipositor," otherwise known as the artisanal alien sex fetish toy designed to lay a gelatin egg in the "cavity of your choice." Choose between several kinds of aliens, including but not limited to: the Bork, Splorch, G'lorp, Krubera, and, for the New Yorker at heart: the Bed Bug. Enjoy the Build-A-Bear experience of making your own. 
Krubera, $105 at Primal Hardwere
Twenty-two inches of double penetration. Two-headed dildos are not a deep-cute sex toy, but something about the tapered tip of the smaller end feels especially cursed. Great if you have a vagina, bumhole, and feel like getting dicked down by a nematode. 
Hoodlum Tapered Double Penetration Realistic Double-Ended Dildo, $49.99 at Lovehoney
Like stilts for your penis
If your penis needs to wear a disguise to do a jewelry heist, this is a great outfit for the job. While we're a little sus of anything coming out of the cursed bowels of Wish.com, we are genuinely intrigued by this penis extending sleeve, which adds another two inches of peen that reviewers say is great for partners, and helps delay ejaculation for the sleever-bearer. 
Bigger Sleeve Extender Magic for Men, $11 at Wish 
Cursed, but also, cute? Give this 11-inch, bendy pink centipede vibrator a cameo in Bug's Life 2, and make it the inheritor of the caterpillar fleshlight legacy. 
LeLuv Flexible Vibrator Fiery Dragon Tentacle Bendable G-spot, $15.99 at Amazon
If you've made it this far, you might be tentacle-curious
Not sure how to dip your toes into tentacle fetish stuff? Try diving full-on into another person's octopus fantasy. "Seymour may be a Savage Tentacle," writes the benevolent craftsperson in Florida making these dildos, "but with 14 rounded suckers going up the front, a small ridge on each side, and just over 8 inches of insertable length it's sure to be an enjoyable ride!"   
Seymour the Savage Tentacle, $60 at Etsy
The pinnacle of sex furniture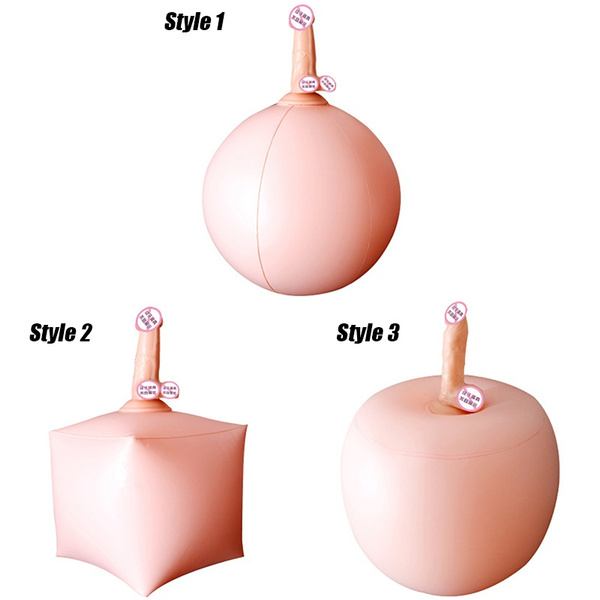 Try hard enough, and you can turn just about any piece of furniture, into sex furniture to make your own at-home, horny playground. You can also just buy some from this short-list of the best sex wedges, pillows, and more. Or, you can also just buy this veritable exercise ball, and roll away on a penis into the sunset.  
Dildo Sex Ball, $68 $29 at Wish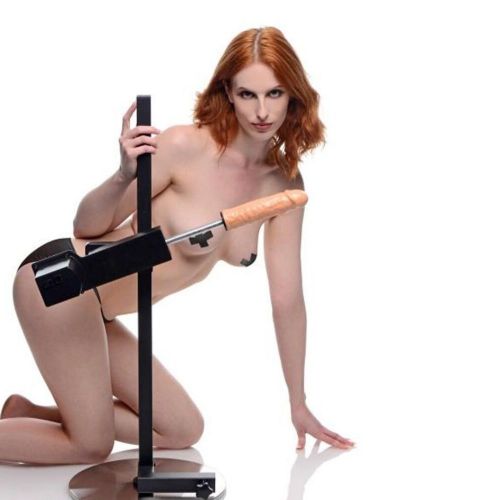 Use with caution, lest you should shish kabob the rear end of a lover with a bit too much force (unless that's y'all's thing). This is the Dicktator Extreme, a sex machine that offers a BDSM experience for both partner and solo play. Veiny, seven-inch dildo included. 
Master Series The Dicktator Extreme, $1,293.99 $846.99 at Ella Paradis
But it's actually… cute? Either way, plant your flag, fellow cheugites. It's no Minions body pillow, but with its 10 vibration settings and varying speeds, it'll get the job done. 
Emojibator Eggplant Personal Massager, $23.41 at Amazon
Okay, this one isn't a Minions body pillow either, but it's just as perfect. Its adjustable strings make it a one-size-fits-all, must-have piece, and according to the product description, "This item is one of a kind!" Shocker.
Sexy Crochet Minion Thong, $15 on Etsy
That's all, freaky folks. If you've made it this far… congratulations? (If you're horny after reading this but not kinky enough for any of the weird sex toys above, you'll probably fall head over tentacle for this new luxury sex toy by LELO. It's somewhere between Tesla and Hot Extraterrestrial. You're welcome.)
---
Your faithful VICE editors independently selected all of the stuff featured in this story. We may receive a small commission if you buy through the links on our site.