At his current Hollywood digs, Yenbamroong still frequents houses of ill fame (The Cheetah, specifically) with his fiancée. He came up with this deliciously trashy recipe for fried rice made with a mix of hot dogs, bottled hot sauce, ketchup, lunch meat, and fast food chicken wings. Basically, stuff you'd find on the menu of a strip club. No dirty dollar bills, though.
---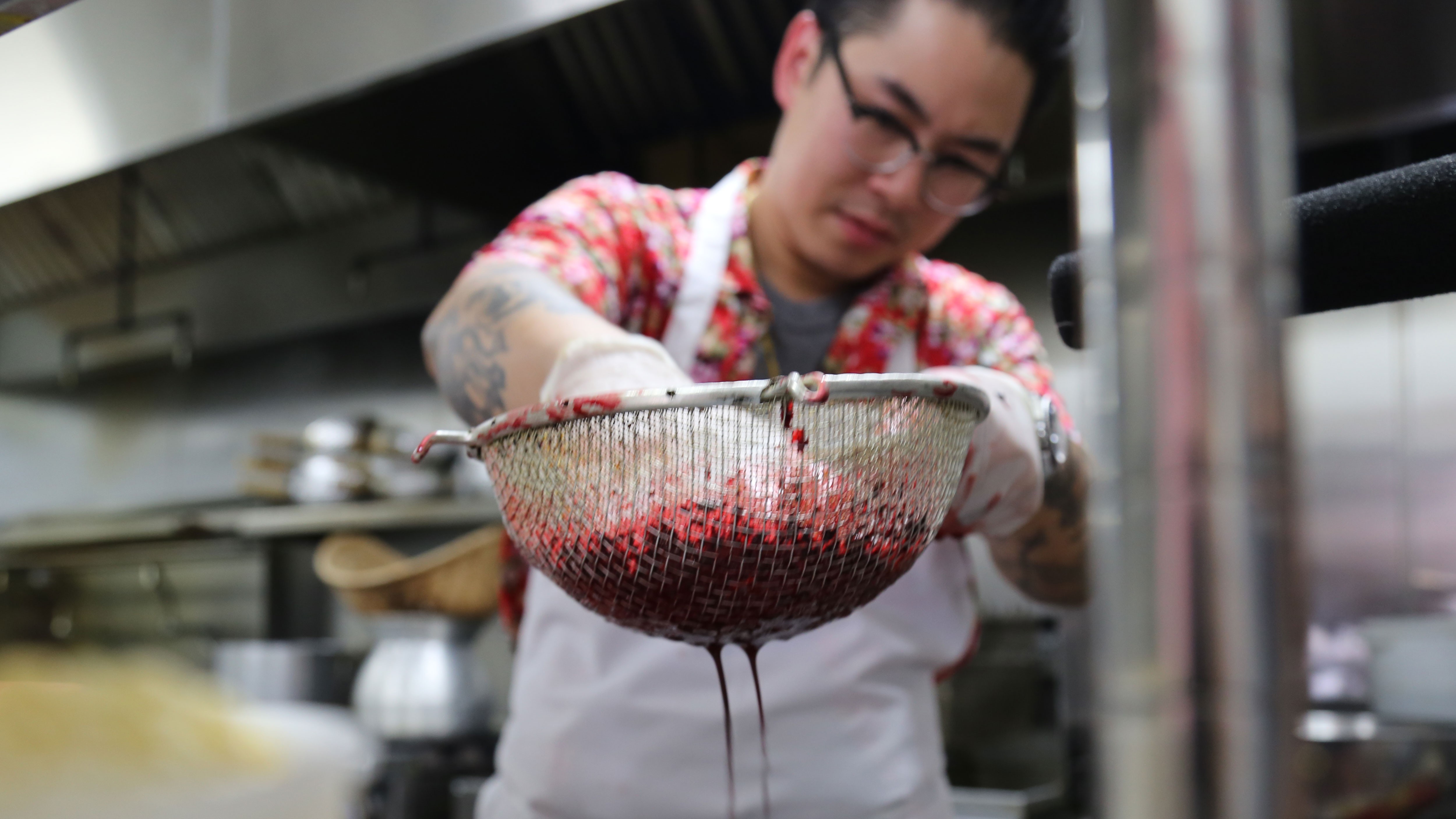 ---
It's an unabashed, over-the-top mix of stuff you'll find in your cupboards, the door of your fridge, or forgotten on the kitchen counter—perfect for when you stumble into your apartment at 4 AM. Better yet, make it ahead of time and share it at da club. Just don't make it rain fried rice on anyone, unless you want a lucite heel in your face.
This first appeared on MUNCHIES in February 2016.