Mangonada Recipe
This salty-sour-sweet Mexican snack is the perfect hot-weather refresher.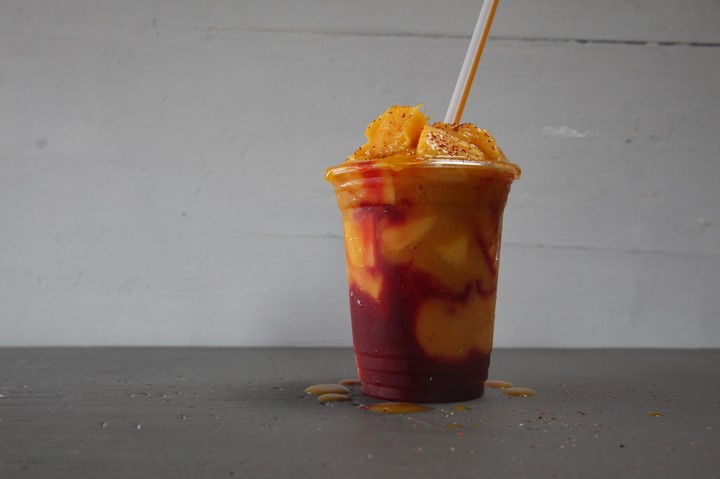 Photo by Farideh Sadeghin
Servings: 1
Prep: 10 minutes
Total: 15 minutes
Ingredients
4 scoops mango ice cream or sorbet
2 tablespoons chamoy sauce
1 1/2 teaspoons fresh lime juice
2 mangoes, peeled and cubed
Tajin chile powder
Directions
Add half of the chamoy to a cup. Top with half of the mango, then some cubes of mango. Drizzle with some lime juice and sprinkle with some tajin. Repeat with remaining ingredients. Enjoy!!
Stories