Andre Browne has been facing deportation since 2007, when he missed an immigration court date, but until recently things were looking up. Last year, the 39-year-old Barbados native married a U.S. citizen, forming a stepfamily that included his two young U.S. citizen children and her two kids. She filed the paperwork to get him a visa so that he could stay in the country legally. He thought he had nothing to fear. Then President Donald Trump took office, and he started to worry.
Due to his pending immigration case, Browne had been required since 2012 to meet every few months with Immigration and Customs Enforcement at the agency's office in Manhattan. Initially, the meetings felt like a formality: He showed the ICE agents his passport and other documents that demonstrated his strong ties to the U.S. and let them know nothing had changed since his last check-in. Then he was allowed to go on his way and wait for his visa application to be processed, which can take six months or longer.
But over the summer, Browne started hearing stories about immigrants who'd been arrested for no apparent reason and quickly deported after their check-ins. For his most recent meeting with ICE, on Aug. 29, he brought his lawyer and asked his wife to come along for moral support. The precautions didn't help.
Although the circumstances of his case hadn't changed, Browne — who has no criminal record — wasn't allowed to leave. He was arrested and forced to surrender all of personal belongings. He has spent the past two months locked up at New Jersey's Bergen County Jail, which contracts with ICE to house immigrants facing deportation. Browne's lawyers are working to have his case reopened, but he could be deported at any moment. He still hasn't received a clear explanation for why he was taken into custody.
In a phone call from the jail last week, Browne said he was "following all the rules and regulations," and he'd never had a problem with ICE at previous meetings. He was trying to let the system work as intended, and his reward was being locked up and separated — perhaps permanently — from his family.
"It's cold-hearted," he said. "It affects kids, loved ones, families, communities — you're not just taking one person. The people who think this is right, they either got tunnel vision or they're heartless."
"It affects kids, loved ones, families, communities — you're not just taking one person."
An ICE spokesperson said approximately 94,000 people with pending immigration cases have been released from custody on "orders of supervision," but that doesn't account for everyone who might be required to check-in. Approximately 2.2 million immigrants are on "custodial supervision" with ICE, according to a Department of Homeland Security Inspector General's report published in April. Those individuals are not being held in a detention center and must maintain some level of contact with ICE, which ranges from wearing an ankle monitor to showing up every six months for a face-to-face meeting with agents. Just 15 percent of these people have any sort of criminal record.
Under the Obama administration, nearly all of these individuals were considered low priority for deportation. But shortly after Trump's inauguration in January, he signed an executive order that set new priorities. In addition to targeting convicted criminals, ICE agents are now ordered to go after virtually anyone suspected of being in the country illegally, including immigrants like Browne who have pending orders of removal.
Read: Border Patrol stalked a 10-year-old girl with cerebral palsy
Almost immediately after Trump's order took effect, people who'd been checking in with ICE for years without incident as their immigration cases progressed through the system suddenly found themselves behind bars after their meetings with agents. To cite just a few examples:
"It's pretty clear that it's widespread," said David Bier, an immigration policy analyst at the Cato Institute, a libertarian think tank in Washington, D.C. "It's happening everywhere. We're talking about certainly hundreds, if not thousands, of cases since the new administration took office."
"It's happening everywhere. We're talking about certainly hundreds, if not thousands, of cases."
An ICE spokesperson said the agency doesn't track check-in arrests, and explained that it's up to agents to decide who gets detained and who gets to remain free.
"We have a limited amount of detention space," ICE said. "We can't detain everyone. We make custody determinations on a case-by-case basis with a priority for detention of serious criminal offenders and other individuals who pose a significant threat to public safety. Those who are not subject to mandatory detention and don't pose a threat to the community may be placed on some form supervision."
"ICE Field Office Directors follow ICE policy and execute orders of removal issued by federal immigration judges," an agency spokesman said in a statement. "As with any other U.S. law enforcement agency, the job of law enforcement officers is to enforce existing laws."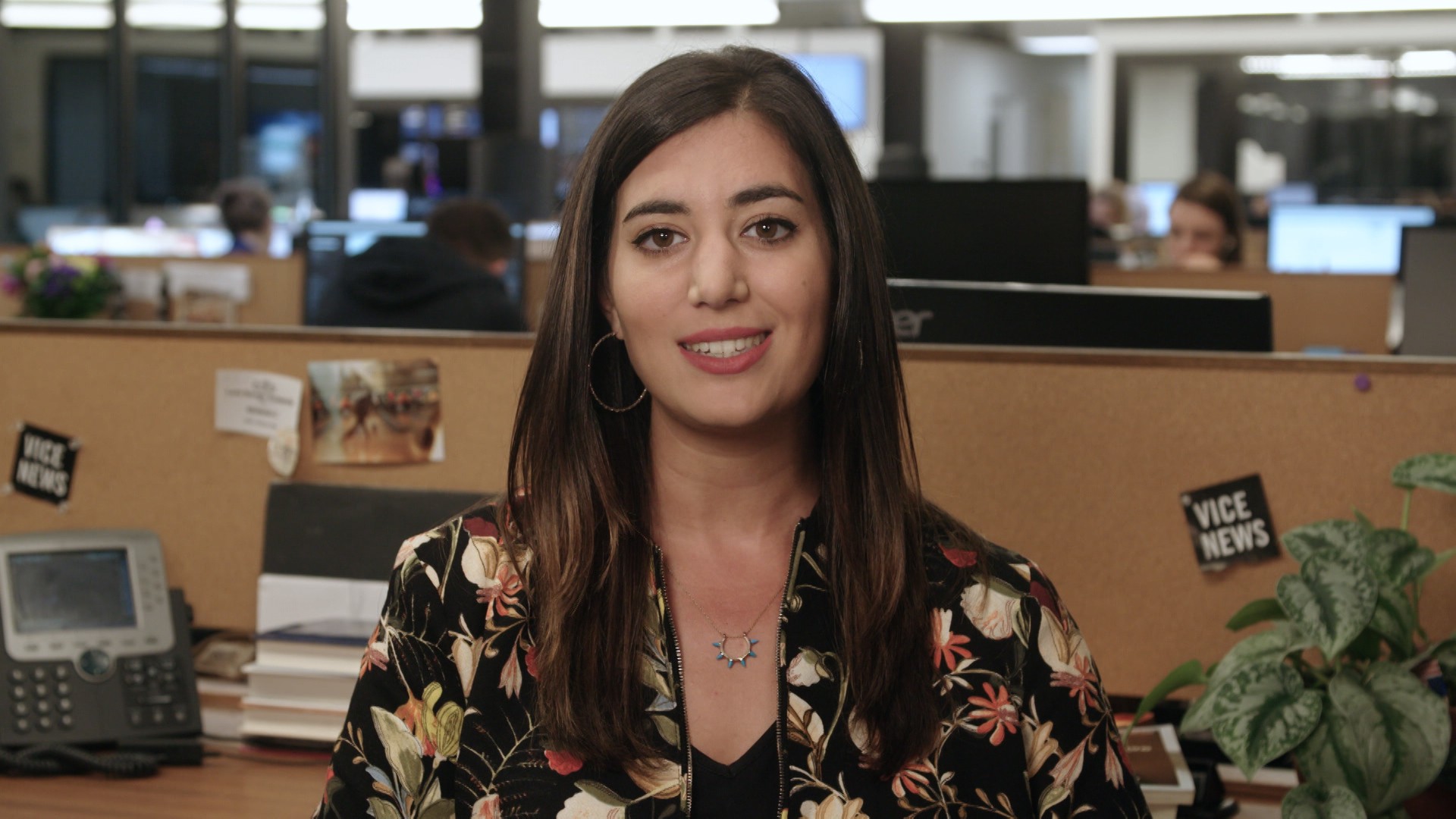 Browne's attorney, Cristina Velez, who works with New York University's Immigrant Defense Initiative, said immigrants under ICE supervision were "lulled into a sense of security" after years of uneventful check-ins during the Obama era. The check-ins were mostly a chance for immigrants to update their addresses or share relevant information about their cases, but ICE could also ask them to prove their ties to the U.S. and demonstrate "good moral character." In Browne's case, that should have been easy.
Browne came to New York City from his Caribbean homeland in 2001 and overstayed his tourist visa. ICE found him in 2006 after an encounter with local police related to a charge that was eventually dismissed. His legal advocate at the time, who has since been barred from representing clients in immigration court, gave him advice that made him to skip one of his hearings, which led to Browne's deportation order. He was granted permission to work in 2012, eventually finding a job at a home decor company in New Jersey. His boss and several coworkers wrote letters to the immigration court on his behalf, describing him as "upstanding," "hardworking," and "honest."
His biggest champion is his wife, Axum Browne. The couple met in 2015 while riding the subway during Monday-evening rush hour. They went on a date a few days later, and Axum said her future husband was "very forthcoming and transparent about his circumstances."
"When I first learned of what he had to do, I understood it as being a formality," she said. "I thought 'It's fine; you're able to work and contribute to society — it's fine.'"
They got married last July and filed a visa petition for Browne in June of this year. By then, they were getting nervous about mass deportations under Trump. In the president's first 100 days in office, ICE arrested more than 400 people per day, a nearly 40 percent increase from the final year of Obama's presidency. In February, ICE's director essentially blocked agents from exercising discretion on a case-by-case basis. The result is that people like Browne now have to be deported no matter the circumstances.
Chaos behind the scenes at ICE further complicates matters for Browne and other immigrants under agency supervision. The Inspector General's report from April said ICE agents who supervise non-detained immigrants have "overwhelming caseloads and difficulty fulfilling their responsibilities."
"ICE has not clearly and widely communicated Department of Homeland Security deportation priorities to Deportation Officers; not issued up-to-date, comprehensive, and accessible procedures; and not provided sufficient training," the report said.
Bier, the Cato Institute analyst, said ordering ICE agents to consider everyone a priority for deportation regardless of the circumstances creates an incentive to go after low-hanging fruit instead of expending resources to track down fugitives. "It requires more work on each individual case than deporting someone who simply walks into your office," he said.
Axum said she wasn't allowed to join her husband's meeting with ICE in August, and she's still not quite sure what happened and why. After she spent all morning in a waiting room, their lawyer emerged in the early afternoon to deliver the news that Browne had been detained.
"She presented me with all of his belongings, and then I cried," Axum recalled. "I was just staring at the bag of his belongings and trying to process that I don't know when he's going to come home."
"I was just staring at the bag of his belongings and trying to process that I don't know when he's going to come home."
The hardest part, she said, was breaking the news to their children — ages 16, 12, 8, and 7 — that Browne wasn't going to be around anymore. "He's a very loving, affectionate person," she said. "Every morning everyone gets a hug and a kiss, and that's absent. There's this eerie feeling of absence."
For immigration hard-liners, it makes perfect sense for ICE to use check-ins as a way to detain and deport people. Mark Krikorian, executive director of the Center for Immigration Studies, an anti-immigration group that's been influential in the Trump administration, told the Associated Press in June that ICE agents are merely enforcing the law. "These are people who have had their chance at due process, and it is just Obama decided to let them stay," Krikorian said. "It is a perfectly defensible and perfectly appropriate use of their resources to start with these people who are already ordered deported."
While it's technically correct to say that immigrants with removal orders have had due process because their case was decided by a judge, many lacked legal representation entirely or, like Browne, felt their lawyers had failed them. The other concern is that people are being deported before they've exhausted all of their options for appeal. Browne, for example, is still trying to get his case reopened.
Anna Law, an associate professor and constitutional rights expert at Brooklyn College, said ICE is effectively punishing people who are trying to follow the rules. She speculated that fewer and fewer immigrants will show up to their check-ins. An ICE spokesperson couldn't offer statistics about check-in compliance but said skipping the meetings "will likely result in the alien being classified as an immigration fugitive."
"No one is checking in after this," Law said. "There's no way. It's to instill fear. All of this is to instill fear. It's saying, 'You're not safe. Don't think you're safe.'"
Clarification: Due to an editing error, an earlier version of this article said ICE did not respond to questions about arrests during routine check-ins. The agency did provide some information and it was included in the article.