When is a chemical factory not a chemical factory? When it's in Greece, in the middle of the biggest meltdown post-war Europe has ever faced.
At the height of the Greek financial crisis in 2011, the mostly middle-aged workers at Viome in the second city of Thessaloniki were faced with an existential quandary: The factory owners had gone bust, and the plant was about to shut down. The men and women of Viome would be laid off and, given the mess Greece was/is/will likely be in for decades, faced the prospect of being unemployed for the rest of their lives.
So they occupied their factory. Not only that, they turned it upside down, in terms of product: Now, instead of making industrial chemicals, they would make soap.
VICE News went to Greece to speak with the staff at VIOME, who make up what's referred to as one of Europe's most startling social experiments.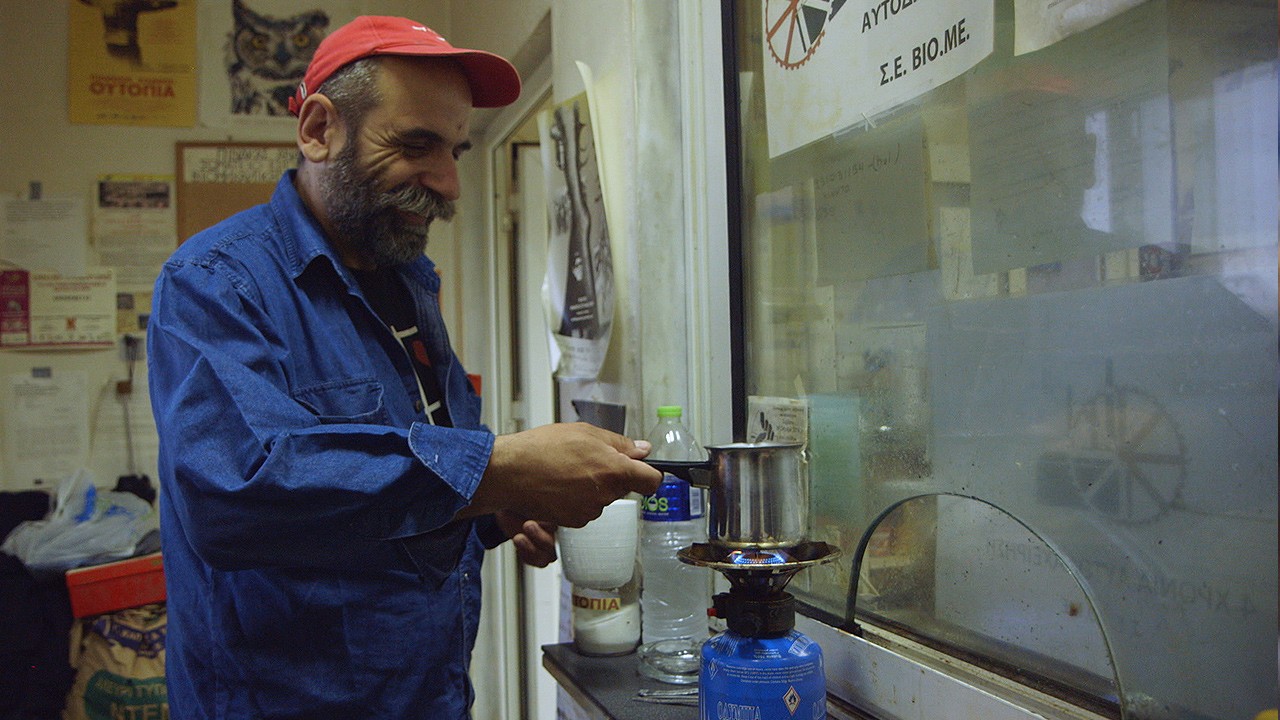 This episode of VICE News Tonight originally aired Sept. 6, 2017, on HBO.