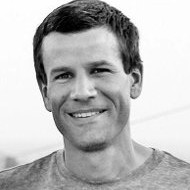 Geoff Manaugh
There's one in every family.

The man responded exactly as they said he would, his eyelids growing heavy, before, against his will, he closed them.

An island rocked by storm, a man apart, and a woman with a rare blood disease who can't bear the light of day.

One man, alone on an island amidst a terrible storm, is about to receive visitors.
Australia, it turns out, is not quite where maps think it is.

Pokémon Go—and the frustrations it's causing in physical space—could catalyze a new form of virtual urban zoning.

The fatal Tesla Autopilot crash earlier this month opened a new can of worms: How will our cities be designed to trick robots?